Inspiration (24) : cozy at home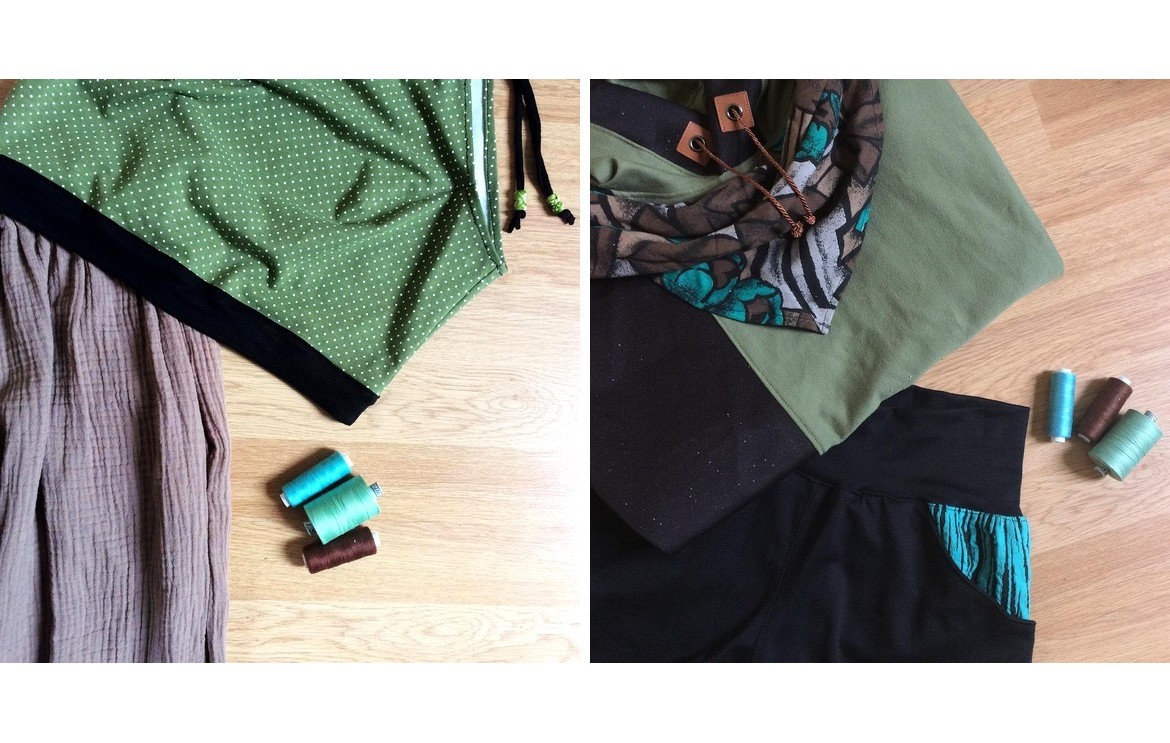 We're getting used to staying at home...
When the second lockdown was announced in France, I came up with 4 new looks to stay cozy at home!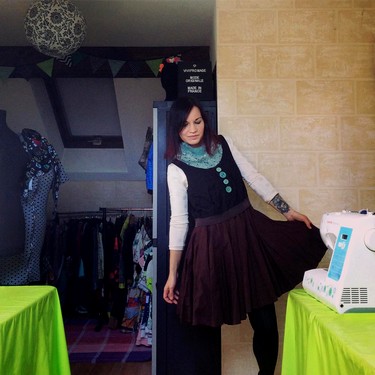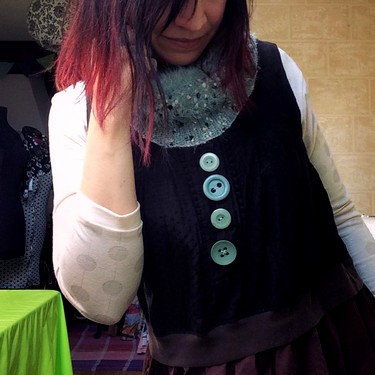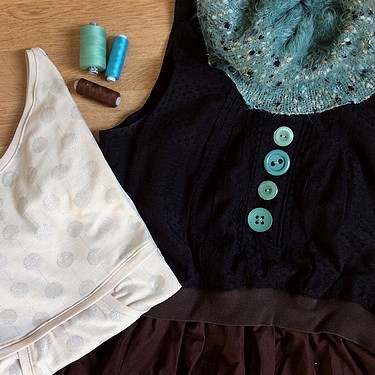 In this first outfit I am wearing a black and brown dress with a big knitted collar from the upcycled line, layered over a cream top with big silver polka dots. It is for sure much cooler than a lousy jogging suit or old pajamas!
Items references: top - dress - like almost all upcycled items, the dress is one of a kind and it has been sold; the top is on sale and available in cream and light blue.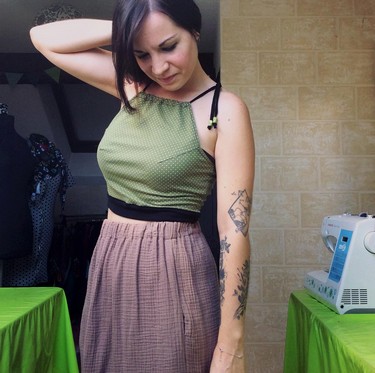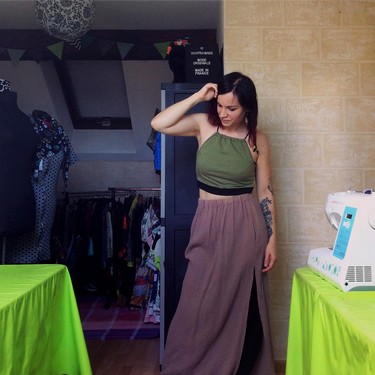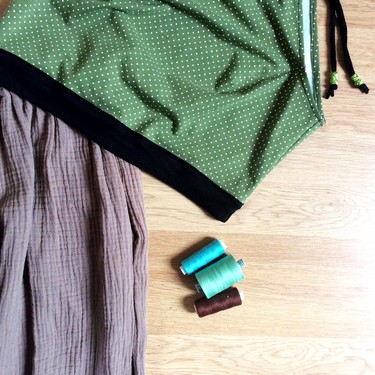 Second outfit: I am wearing a polka dot bralette from the summer 2020 collection and a long double gauze skirt from the spring 2019 collection. A boho look, perfect to meditate... or if you're like me, to laze on the sofa ;)
Items references: bralette - skirt - the bralette is available in several colors and prints, for the skirt you will have to ask for a custom order.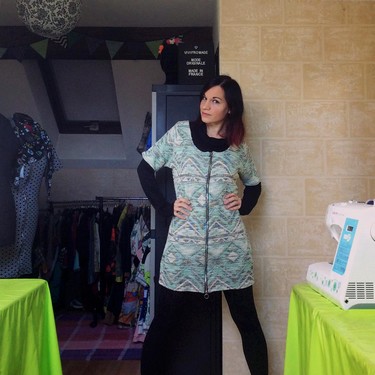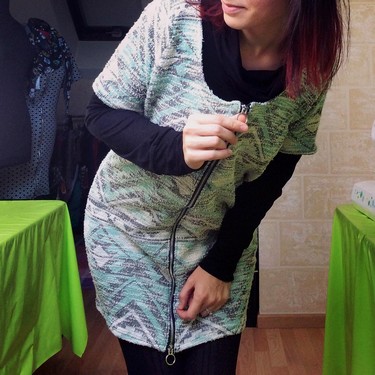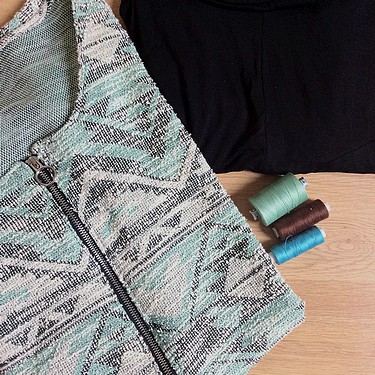 Here's a new look that's both comfortable and stylish!
The zipped dress is too big for me but I couldn't resist because this pretty knitted knit completely matches the theme: it's soft, warm and comfy at the same time. I am wearing it over a black long sleeved top for a 60s inspired look!
Items references: dress - top - the dress is available with several prints and in 3 plain colors, custom made top.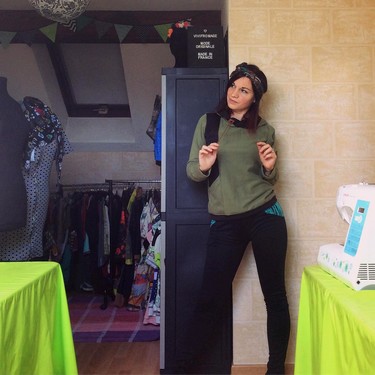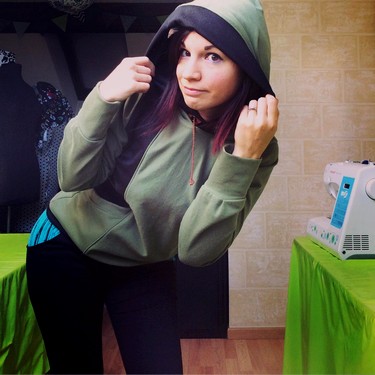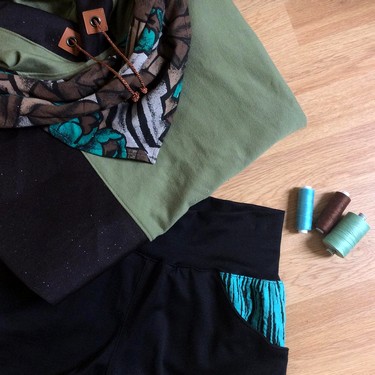 This last outfit will be great to stay at home, or maybe to go for a little walk! It features a pretty khaki hoodie and black pants with turquoise blue pockets! I also tied a bandana in my hair for a little printed detail.
Items references: sweatshirt - pants - bandanas - the pants have been sold since then but there are still a lot of bandanas, and the sweatshirt is also available in cream !
Most of these items can be found in the online shop (free worldwide shipping), unless they have already been sold - some of them can be remade as custom orders depending on the availability of my supplies.


How has been this second lockdown for you? Stay safe!
Comments
Leave your comment