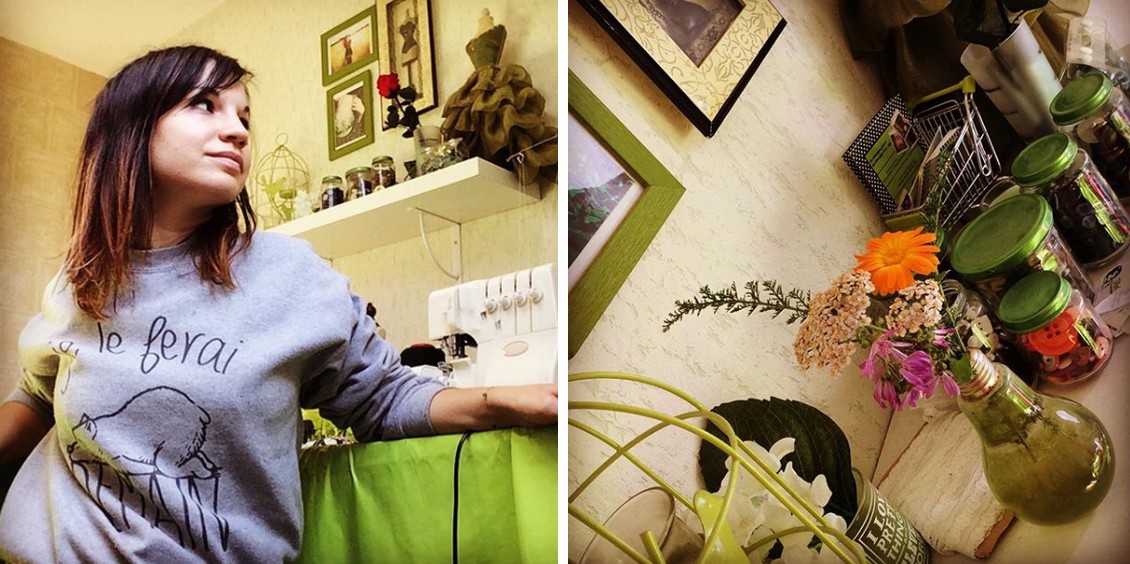 Who is Vivifromage?
Hi, I'm Virginie, the girl behind Vivifromage. 
I started sewing in 2006, because I was given a sewing machine as a birthday gift. It was instant love!
I used to sell my designs on eBay, Etsy and Dawanda,before I launched my own online shop in 2010.
Vivifromage is a-one-girl operation: I make everything, from creating my patterns to sewing the pieces, that I will ship to you.
I'm really glad I can make what I love for living - thank you so much for your support.
Why "Vivifromage"?
It's something I'm often asked about. 
Vivifromage literally means "Vivi cheese". It's a nickname I was given because I eat tons of cheese.
I used this name for my eBay account when I first shared my handmade designs. I kept it when I created my clothing line, because it's pretty unusual and typically French!