Bridal: lace top, train skirt and crochet shawl for a boho style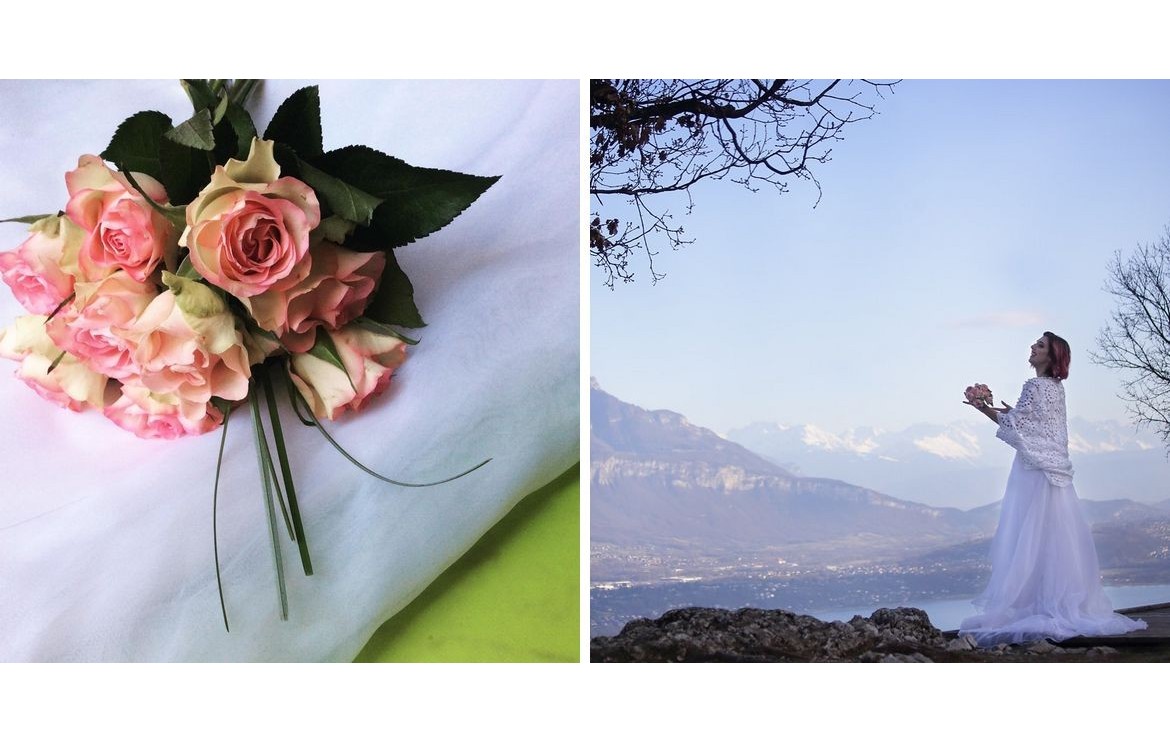 First batch of unique pieces for the bridal line. 
I launched my bridal capsule collection in 2012, excited about my own upcoming wedding.
The 6 designs I came up with at that time are still very current and I'm still proud of them 10 years later.
But sometimes I want to try new things, depending on what I can find and what inspires me; that's why I will occasionally offer new items in the wedding line... starting with this first proposal!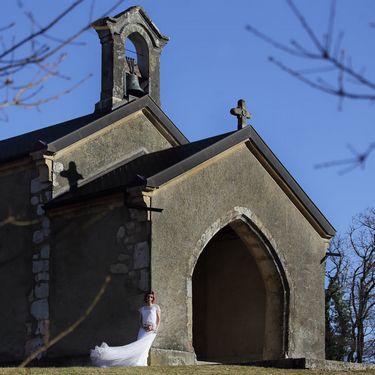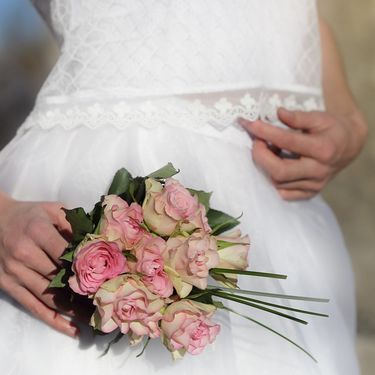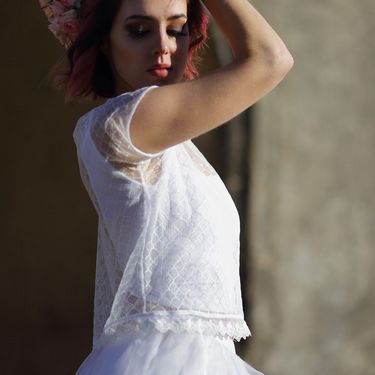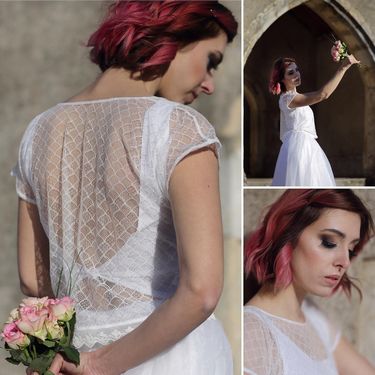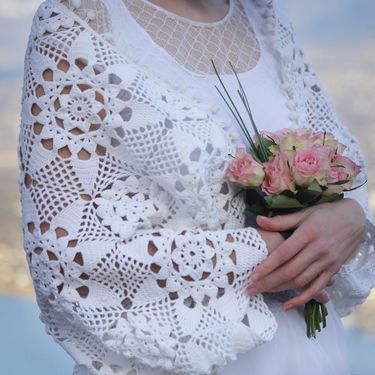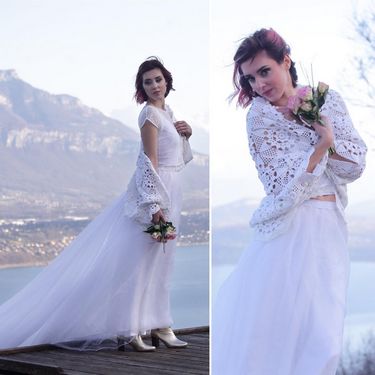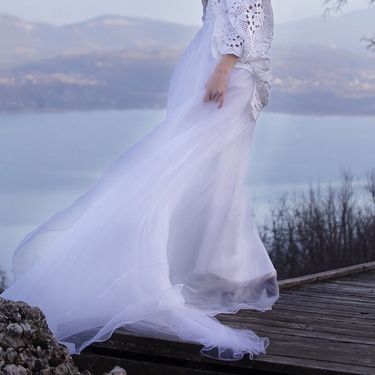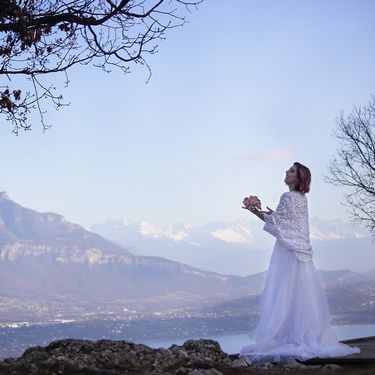 Photos: Stéphane Picard
Model: Krina Lys
Make-up and hair: Marjolaine Maquillage
This outfit, designed for a modern and romantic bride, is deeply associated to upcycling (second hand pieces and older supplies).
Wedding dresses are quite the opposite of fast fashion: quality fabrics, careful craftmanship, generally high cost. Yet the outcome is often the same: once worn, the dress goes back into a closet... and it won't be used anymore. It is with this in mind that the inspiration for this outfit came to me.
I found a wedding dress that was a bit old fashioned (beaded bust and 80s puff sleeves) but the beauty of the skirt, in organza, tulle and satin, and the spectacular train caught my attention right away and I easily imagined it in its second life.
It is now a high waisted skirt that could be worn with many things, as here with a lacey top.
Unlike the skirt designed from a second hand dress, the top was sewn from new supplies, but again with a special story; indeed, I was able to make this pretty crop top from an ivory lace sample probably intended for lingerie brands. Very limited quantity ! To keep most of this gorgeous lace, I chose a slightly loose yet flattering style. I also included an open-back bralette with sewn-in bra cups.
Last part of the outfit: the shawl.
To warm up our pretty bride and bring a folk touch to her outfit, I imagined this cardigan made from an old white crochet blanket... nothing is lost, nothing is created, everything is transformed. The fit is very loose and it can be worn more or less up on the shoulders. A lace detail in the back brings some elegance to the design.
All of these are one of a kind pieces - worldwide shipping is free!
Comments
Leave your comment