Fall 2019 collection and October new pieces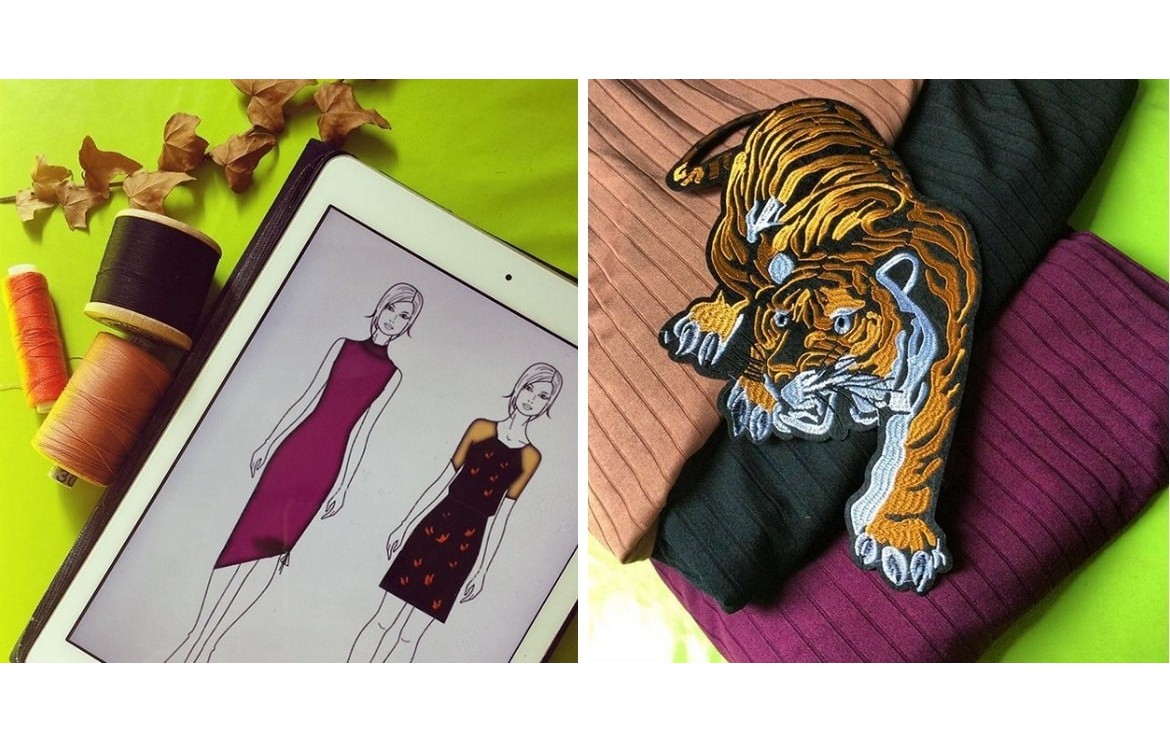 The leaves fall off and the temperatures drop.... Discover the Fall 2019 collection and all the pieces designed for this season.
A 90's inspiration with the ribbed fabrics, a delicate print, a comfy style with one or two fun details: these new designs that you can wear separately or layered will be perfect for Fall!
Check out all the new looks: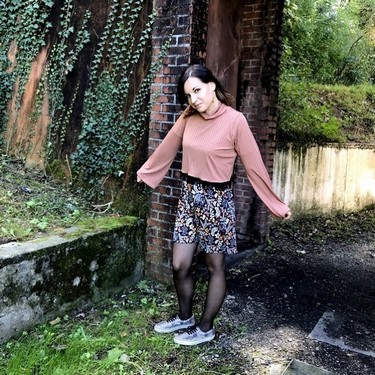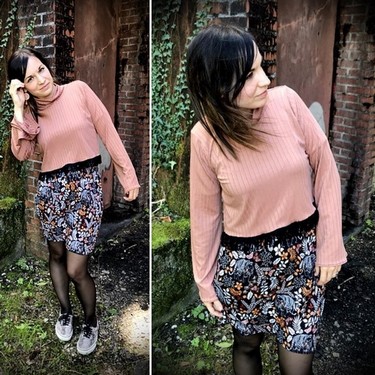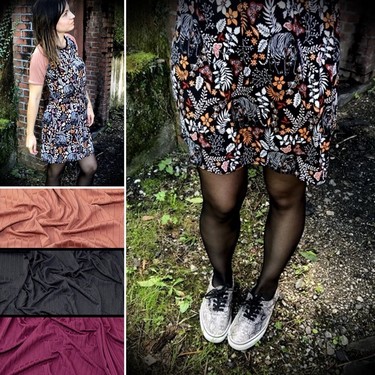 The first outfit includes a turtleneck crop top with fringes worn over a black dress with a tiger and flower print and contrasting sleeves.
Displayed in dust pink, also available in black and plum - size XS to L.
Only 1 dress available for custom order.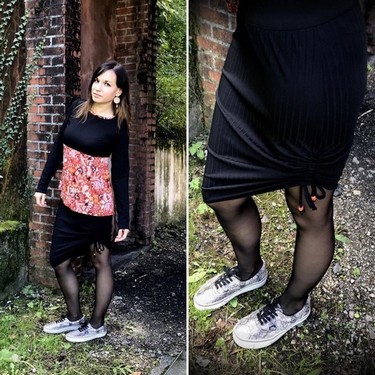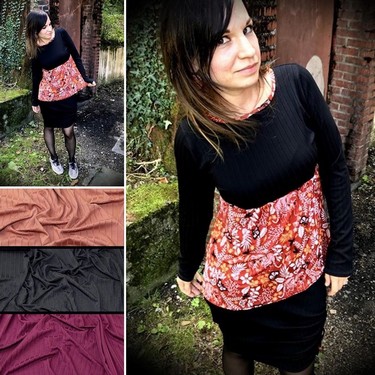 Second outfit of the new collection: I am wearing an orange flowing top with a tiger and flower print with contrasting bust and sleeves, and a pencil skirt gathered on the left side.
Displayed in black, also available in dust pink and plum - size XS to L.
Only 2 tops available for custom orders.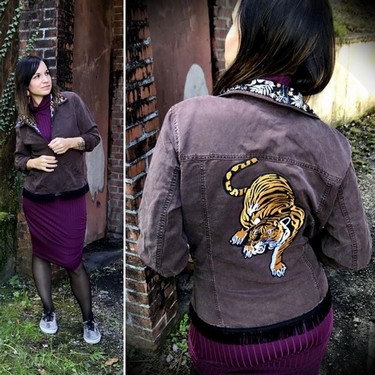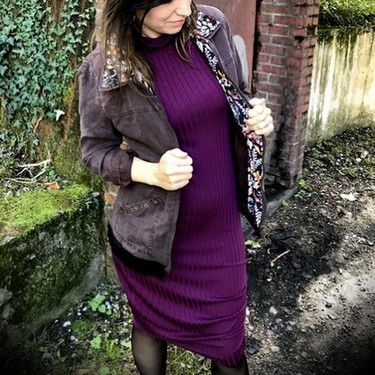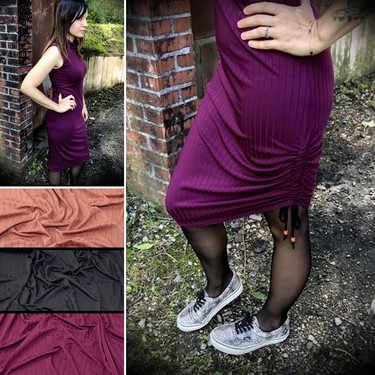 Third and last outfit: this time the beautiful ribbed fabric is turned into a wiggle dress gathered on the side. As this dress is sleeveless, it can be worn over a thin top, or under a small jacket like this customized jacket with tiger embroidery and inside panels in black fabric with flower and tiger.
Displayed in plum, also available in dust pink and black - size XS to L.
Be fast, the jacket is a one-of-a-kind design (size S/M worn loose to M/L)
As usual, some of these new designs have been remade with other fabrics: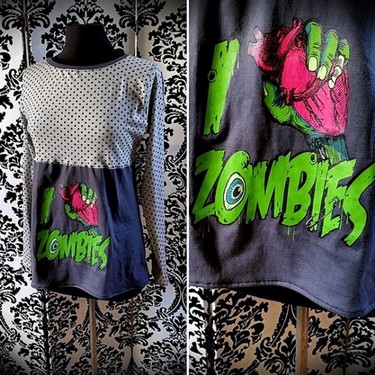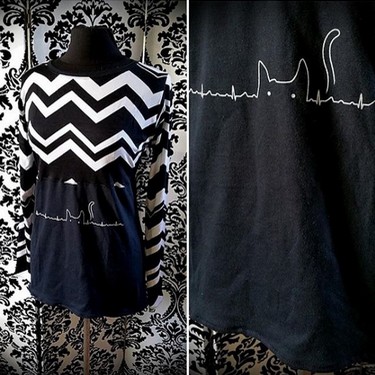 Let's start with these 3 very simple tops with a pretty combination of printed fabrics and screenprinted patterns: a comfy must-have for this season.
Zombies, curses and cats... they are clearly inspired by my greatest passions ;)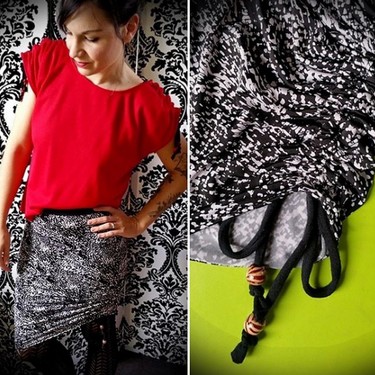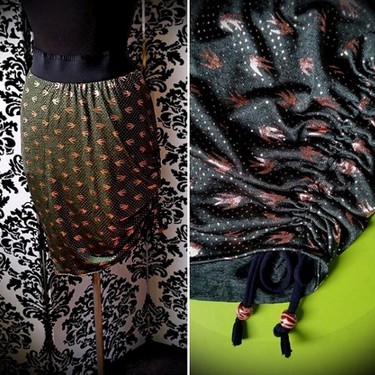 The ruched skirt of the new collection is made with plain-colored fabrics, but the design looks equally good with prints as you can see with these 3 new items for a both classy and relaxed style!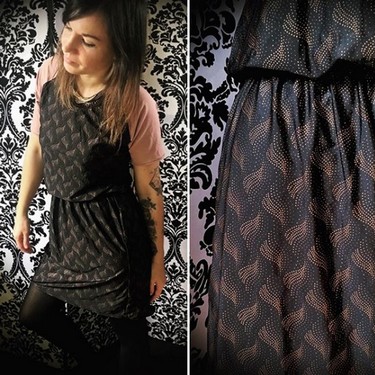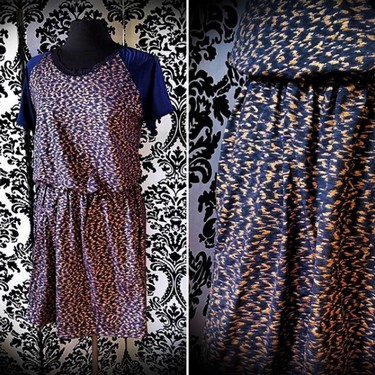 Gorgeous prints with a bronze touch: the 3 new dresses have a festive look! Festive indeed thanks to their prints but with a relaxed loose style: these 3 dresses will be easy to wear in any situation.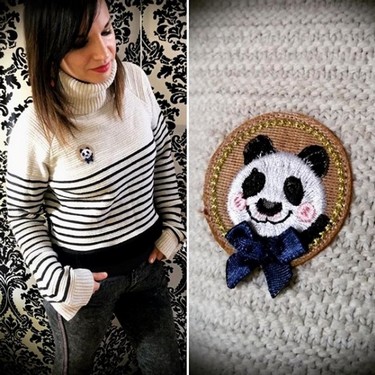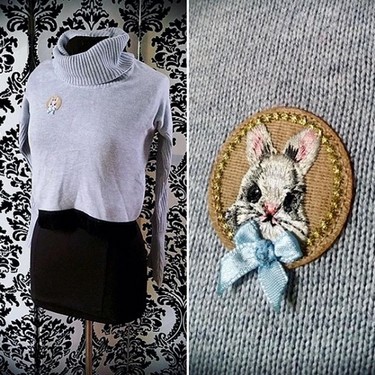 In the upcycled line this time, I made a last series of pieces inspired by the Fall collection: the fringed crop top is now available as a cosy sweater! A second life in a 90's inspired style and the lovely detail of the animal patch for these 3 crop sweaters that will keep you warm.
Everything that is still available can be found in the online shop - worldwide shipping is free!
And now that the mountains are white with snow, it's time to think about the winter collection ;)
Comments
Leave your comment