Fall 2018 collection and October new pieces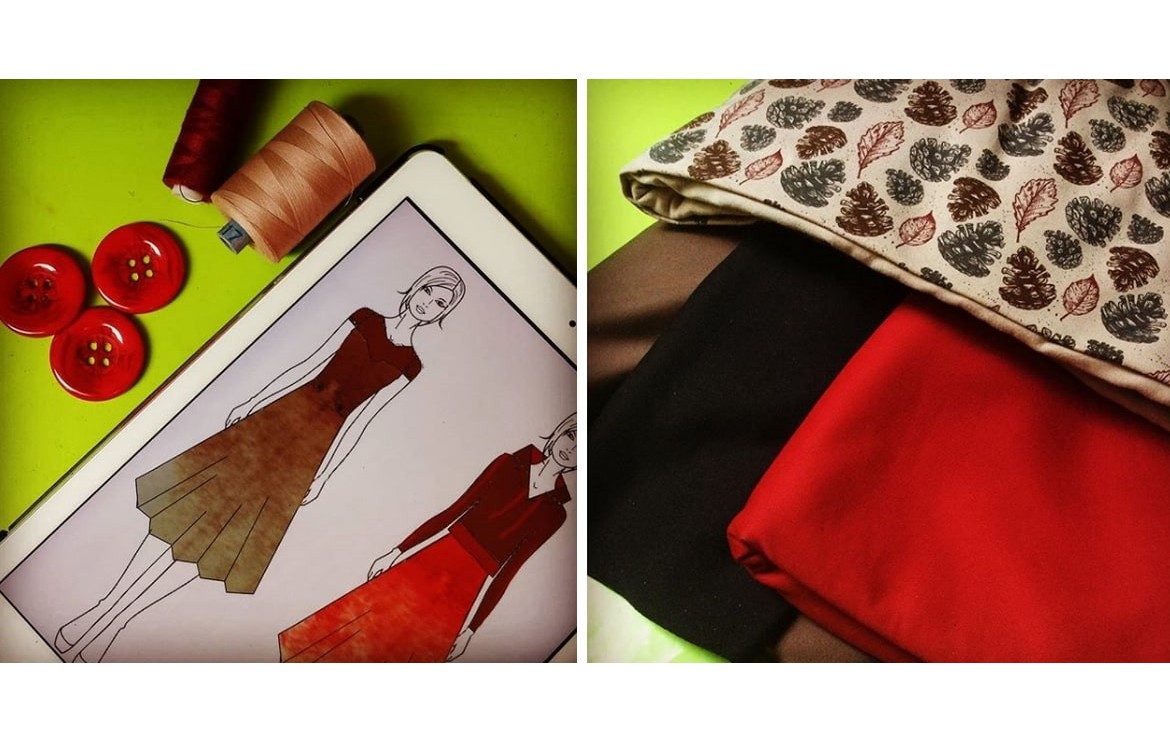 Fall for the new collection!
For this new collection, the inspiration came from a pretty fabric with a pine cone print - it reminded me of autumn, the dead leaves, the tales of our childhood with woods and big bad wolves! By associating it with seasonal colors (taupe, dark red, black) I created several looks for little big girls, made of strong and complementary pieces, that you can wear alone with basics or mix altogether.
Discover it now: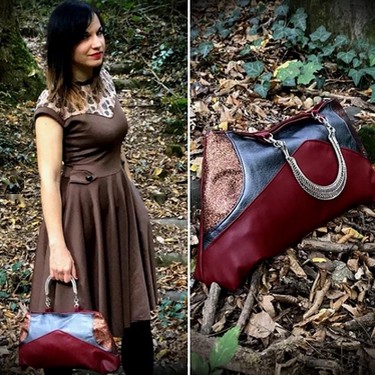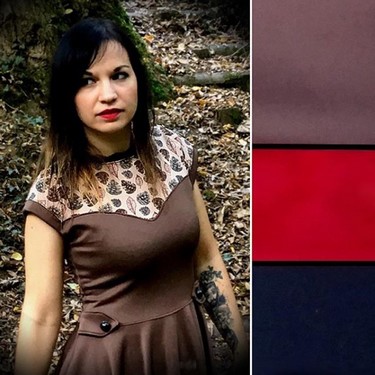 First outfit: the beautiful retro-inspired mid-length dress with lots of pretty details like the pine cone printed fabric yoke, buttoned legs or side pockets. You'll love to twirl in it!
Available in taupe in size S/M and custom-made in dark red and black.
I wear it with a doctor bag in burgundy and silver fake leather with brown glitter fabric details. It is a one-of-a-kind item!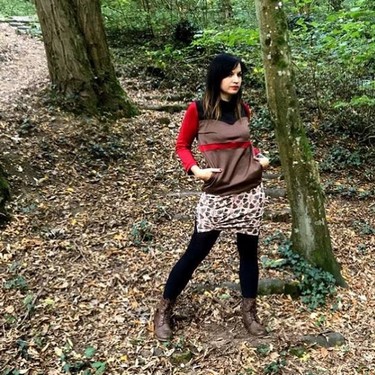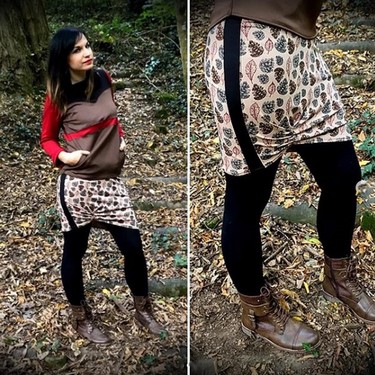 Let's go on with this second outfit!
I wanted to make a plain top. But I didn't receive my black fabric in time, so I opted for a colorblock style - and I actually like it even better this way! The one shown in the pictures (taupe bust) is a size S/M and it is ready to be shipped, the variations (dark red and black busts) will be made to order.
I used the beautiful pine cones fabric to make this mini skirt with contrasting stripes and a small ruched detail on the leg. Available immediately with black details in size S/M and with red or taupe details in custom-made.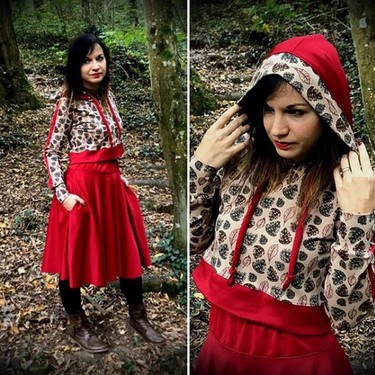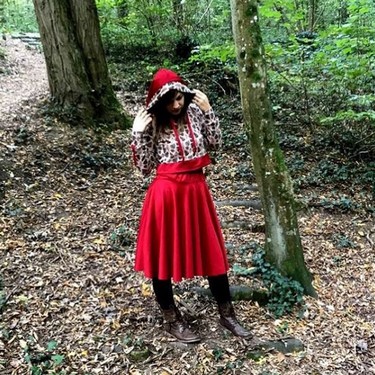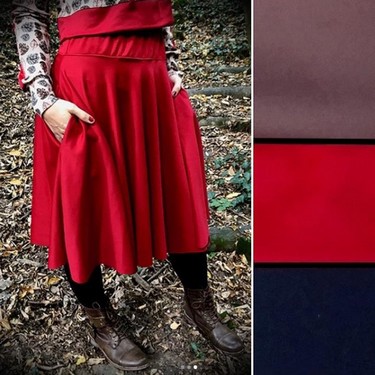 Let's finish with this last look that would probably have pleased the Grimm brothers. Top part: a crop sweatshirt with a pine cones print and several details in a contrasting colour (hood, ties, stripes on the sleeves)
The red version shown in the pictures is a size S/M - the taupe and black versions will be made to order.
Bottom part, a midi skirt with a high waist, and once again pockets! The red design has already been sold, the taupe and black versions are just waiting for you!
As for the previous season, I remade some of these designs with very different fabrics! These are of course unique pieces.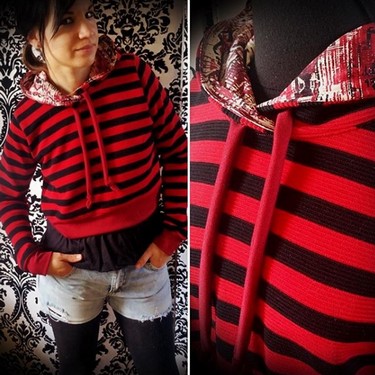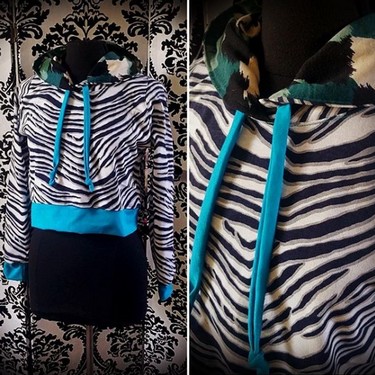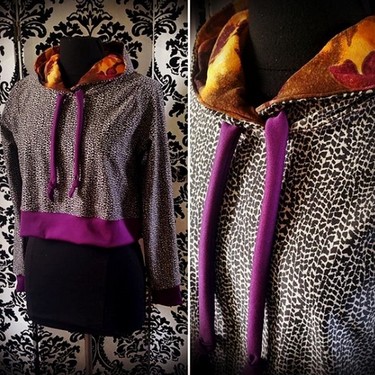 I made 3 new hoodies with a similar style. Cozy fabrics and a loose fit in a sportswear spirit: you're going to love wrapping yourself in it this winter!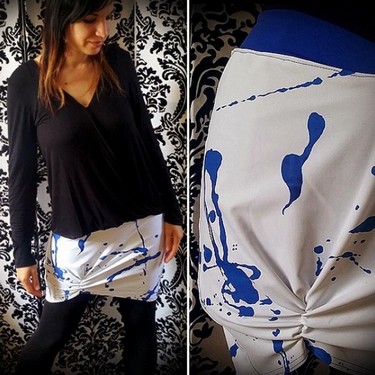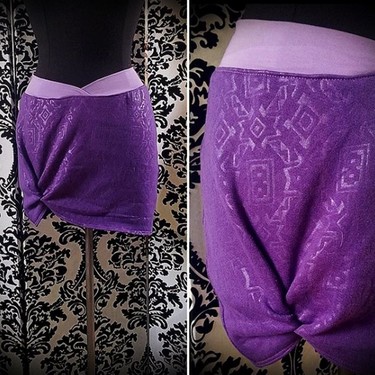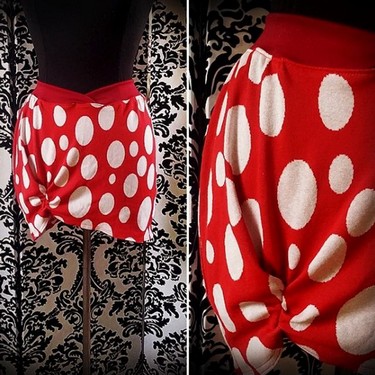 I also made 3 pretty little skirts with various graphic prints (stains, Aztec print, polka dots) with a pretty simple style and some nice details like the ruching on one of the legs and the crossed belt.
I had a lot of pleasure making this new collection. It's now up to you to imagine the combinations of styles and colours! I can't wait to start working on your custom orders... have fun!

Everything that is still available can be found in the online shop - worldwide shipping is free!
Comments
Leave your comment