Fall 2020 collection and October new pieces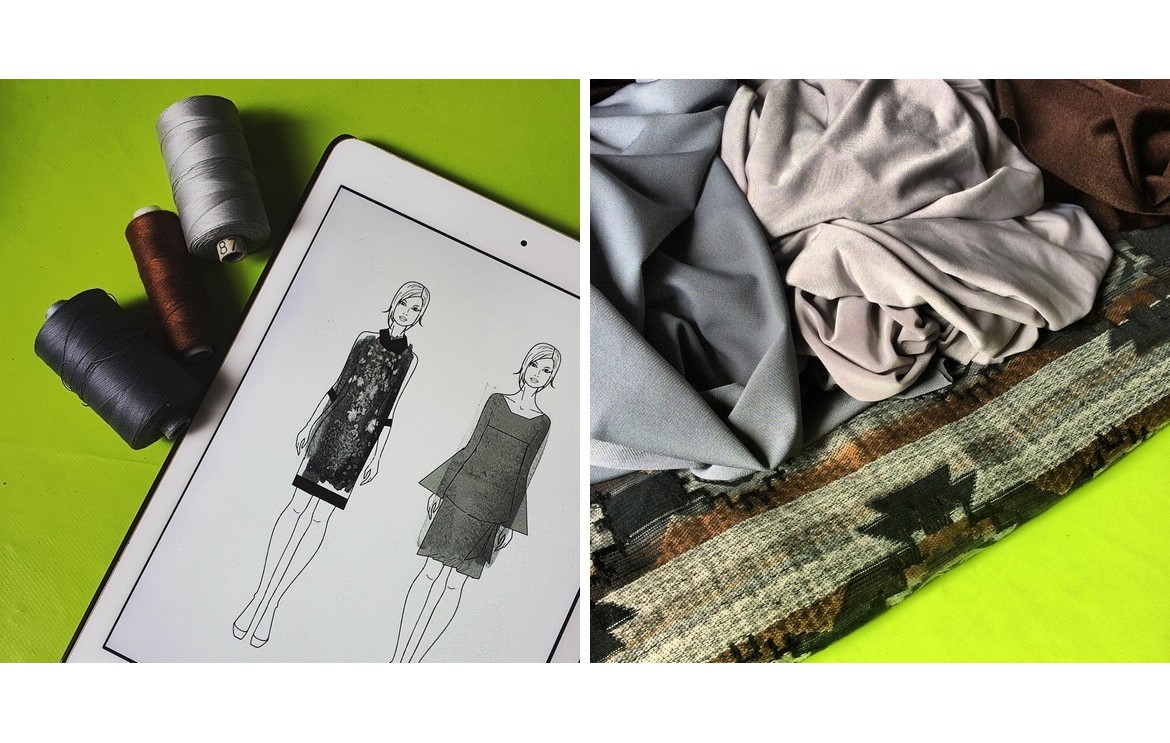 Fall novelties have been released!
I didn't anticipate this collection a lot (a good move in 2020!) and in the end everything went smoothly and quickly. I used some of my older designs and I also created brand new patterns - you'll see that even if they are neutral colored, these clothes have a lot of character!  ;)
All the looks: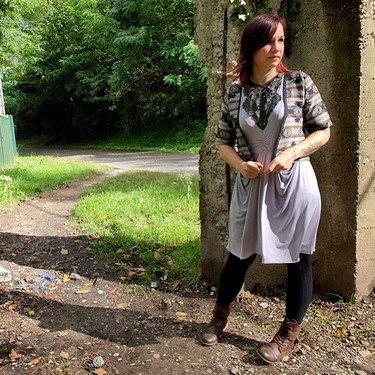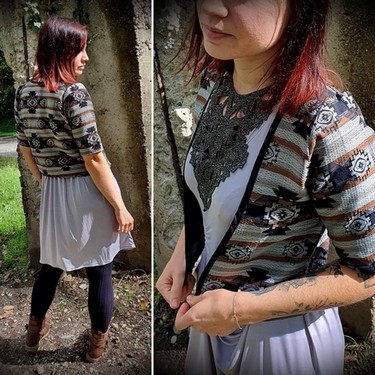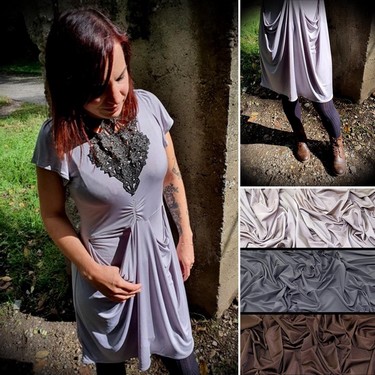 The first outfit features a draped dress with a beautiful black and gold yoke and a short jacket in Aztec printed fabric. A style both chic and very comfortable!
Dress shown in light gray, also available in brown and dark gray - size XS to L.
Very limited edition, only 3 copies of each item.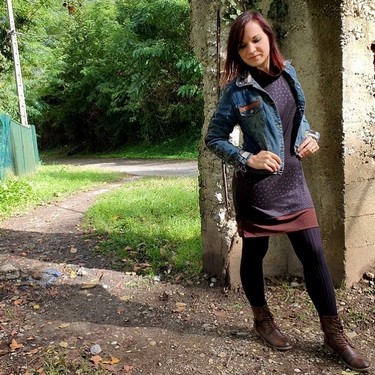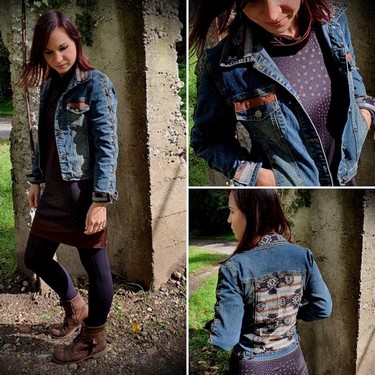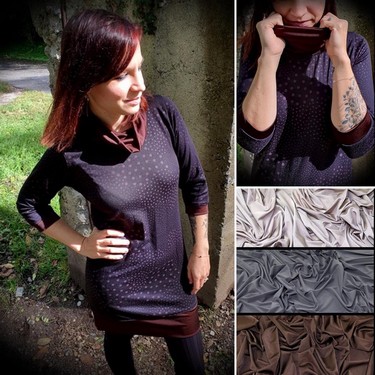 Another dress in the second outfit, but this time with a cozy sweater style, made in a nice thick black knit fabric with brown dots and with a contrasting fabric for the cowl neck and hem. I once again upcycled a denim jacket by adding panels with an Aztec print.
For sure the coolest and most relaxed style in the collection!
Dress shown with brown details, also available in light gray and dark gray - size XS to L.
The jacket is a one of a kind piece in size S to S/M!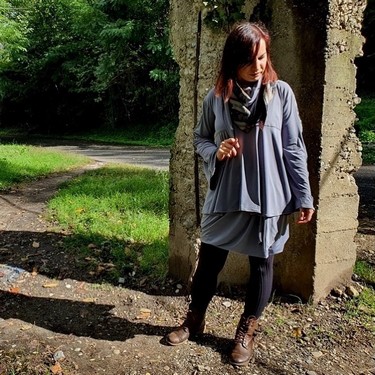 This last outfit features a very loose blouse with flared sleeves and a draped skirt. I also made a warm scarf in Aztec printed fabric and lined in brown knit fabric.
This is clearly the most bohemian look of the collection!
Top and skirt shown in dark gray, also available in light gray and brown - size XS to L.
Scarf immedialely available in 3 colors.
I really like this beautiful Aztec printed fabric, which inspired the colors and general style of the whole collection, with a folk and bohemian spirit. Of course, I remade some of these new designs using other fabrics... and you'll see, the result can be radically different!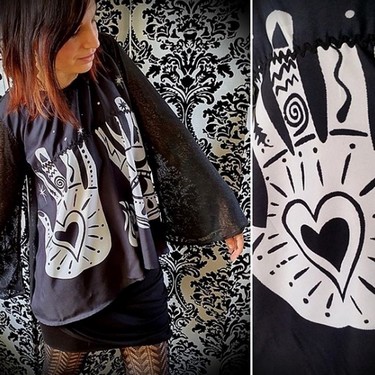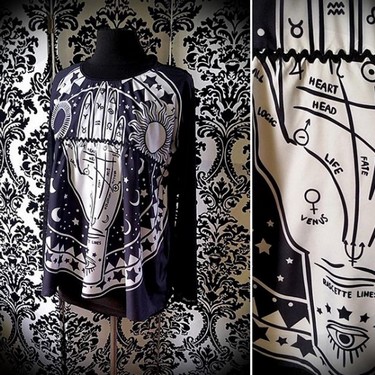 If the blouse from the new collection is somehow bohemian chic, the style looks just as good with an esoteric feel... as we can see with these 3 new tops made for all the modern witches here!
The blouse may be my favorite new design... and I find that it works perfectly with these beautiful prints, for a spooky style.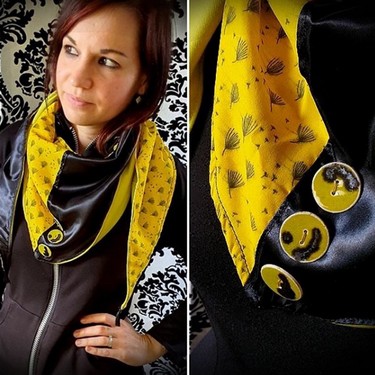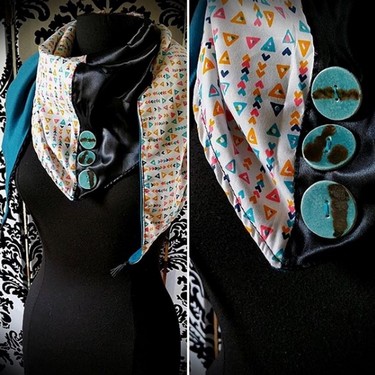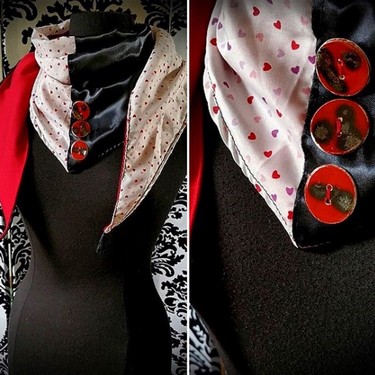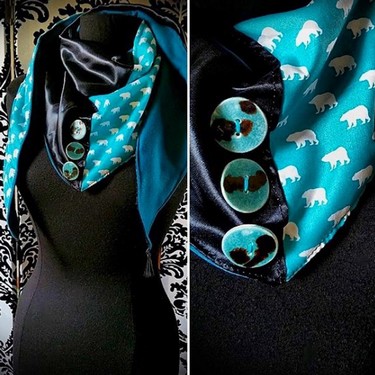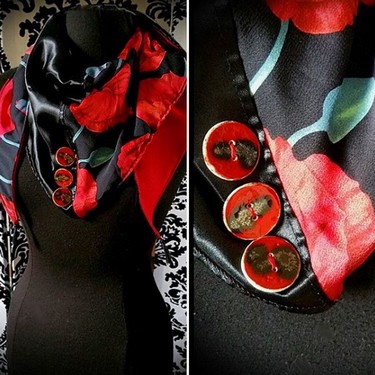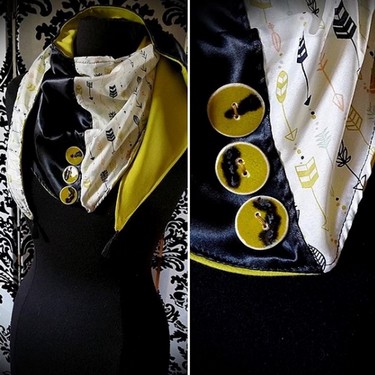 Two designers are involved here: I used Odettine's beautiful enamel buttons for 6 new scarves! You'll see that these beautiful handcrafted buttons all look pretty similar... but they are all different, special, unique - just like us ;)
With their beautiful prints, their thick linings and the detail of the pretty buttons, these 6 new scarves will bring color in the grey Fall/Winter days!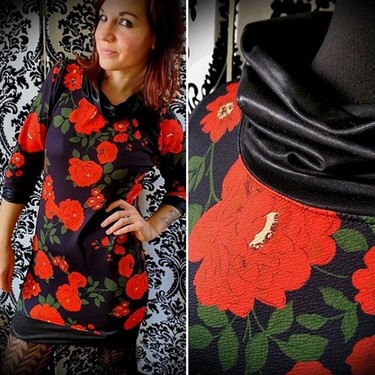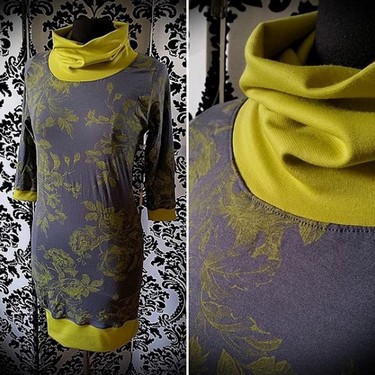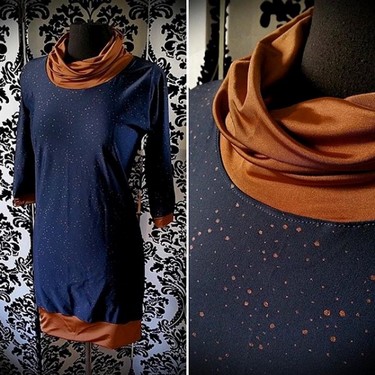 Whether you have to go to work or to stay at home, these both pretty and comfy dresses will bring a little color to the weird times we know.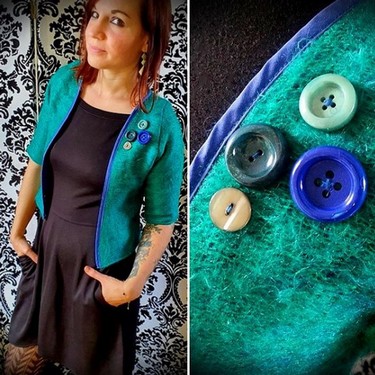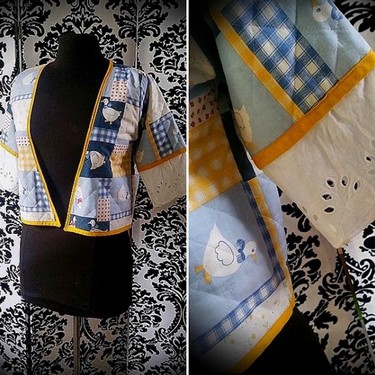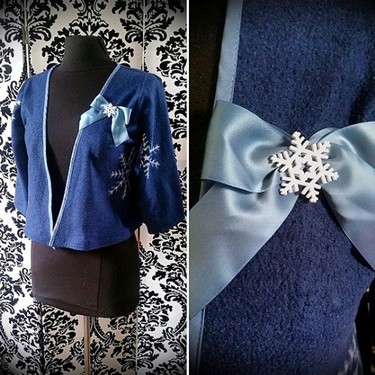 Last but not least, I made 3 pretty crop jackets. They are upcycled: they were indeed made from a mohair scarf, a small quilted blanket and a plaid. Reusing old or slightly damaged fabrics (that are sometimes not at all intended for clothing!) has been a goal at Vivifromage for many years.

Thanks for the lovely welcome you made to this new collection.
All the pieces that are still available can be found in the online shop - worldwide shipping is free!
Now I will make all your custom orders (some items are in limited edition, 3 pieces at most, so don't wait for too long if there's something you want!

And very soon it will be time to think about the end of the year celebrations ;)
Comments
Leave your comment