November and December new pieces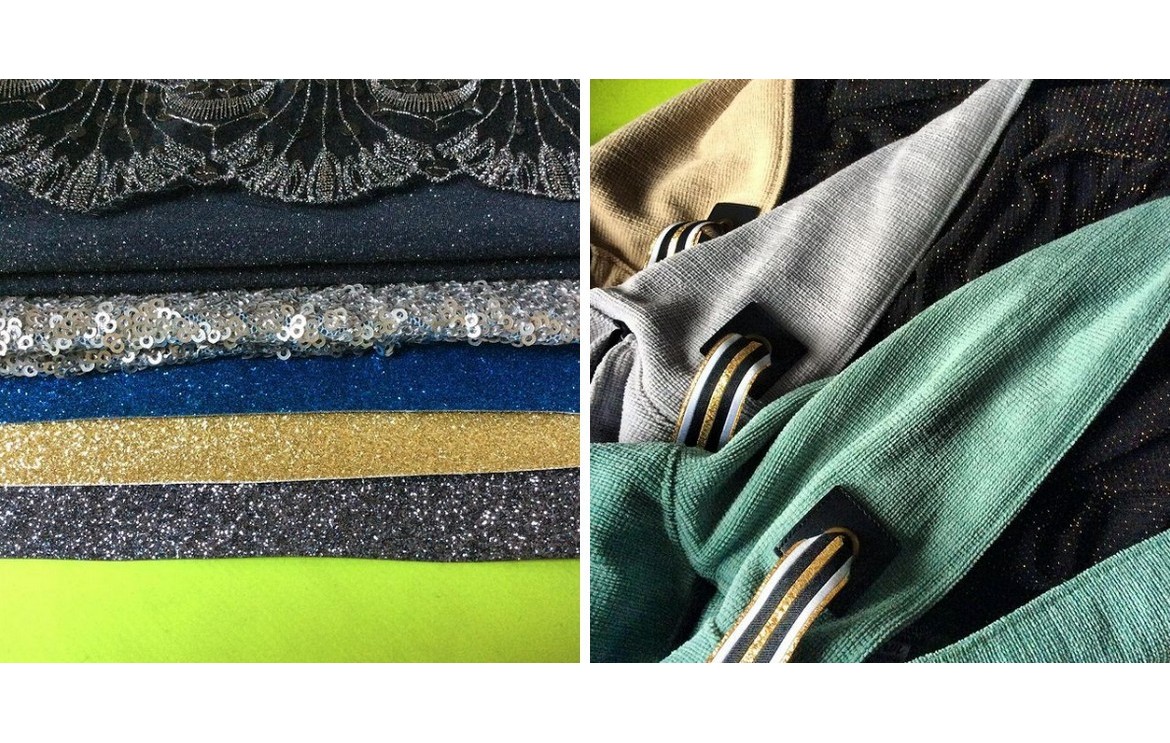 Glitter is always an option!
To be honest, the current mood isn't crazy at the moment... so to counterbalance the gloomy atmosphere, I've imagined some glittery clothes and accessories. It might also be the occasion to find your outfit for the big occasions to come (yes I want to believe!)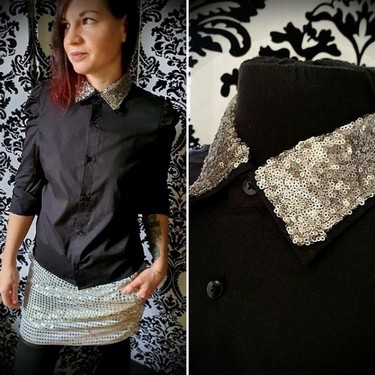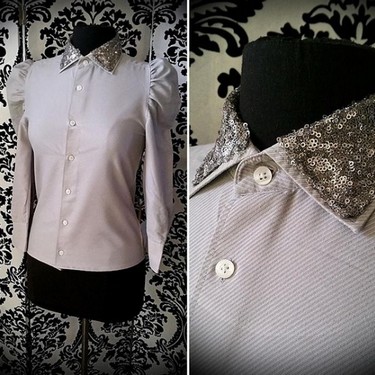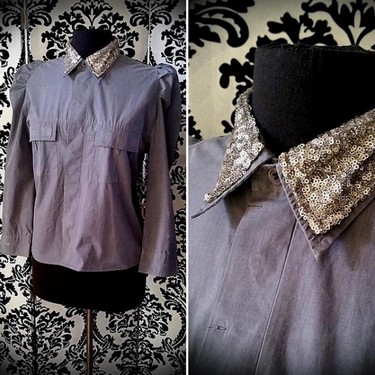 3 men's shirts, a good pair of scissors, a bit of sequins and voilà! Here are 3 shirts that could be absolutely perfect for an evening out, or even with jeans and high sneakers.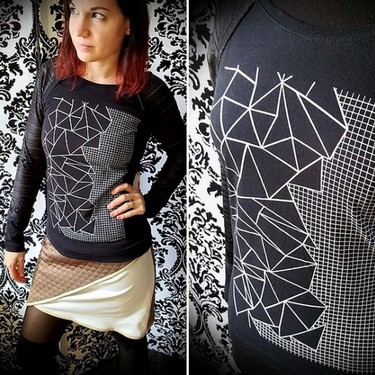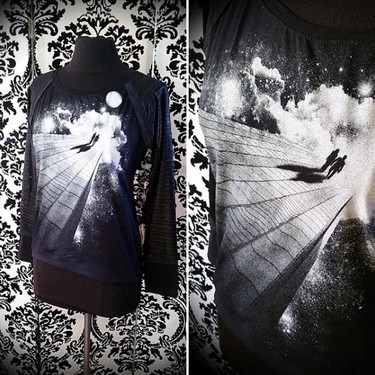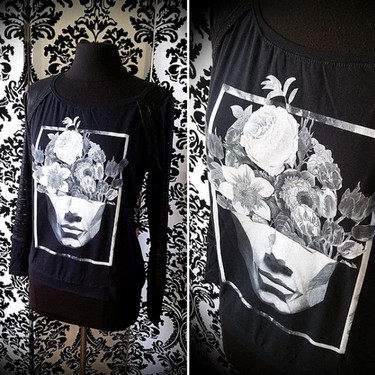 Threadless tees are back! I chose these beautiful black and white prints for 3 cool and classy tops. Many inserts, transparent and shiny details are included in these pretty design.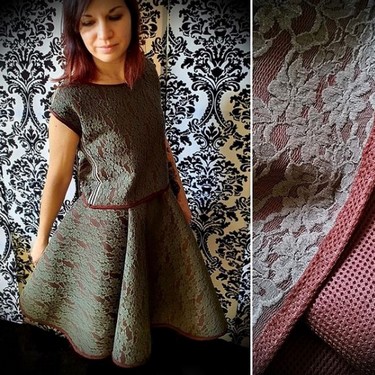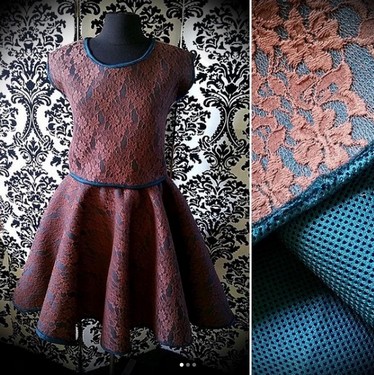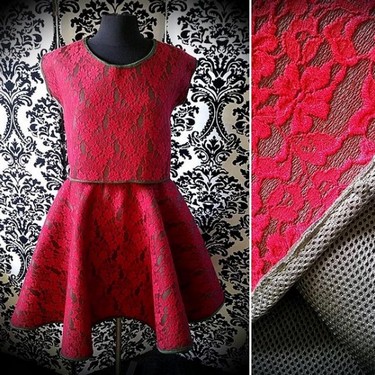 I fell in love with these very voluminous fabrics in a haute couture spirit, with gorgeous laces on a contrasting background, without even knowing what I was going to do with them... and then I found!
A mix of colours, materials and styles: these top + skirt sets that you can wear together or separately are definitely something else. Maybe an outfit idea for the festive moments that hopefully await us in 2021!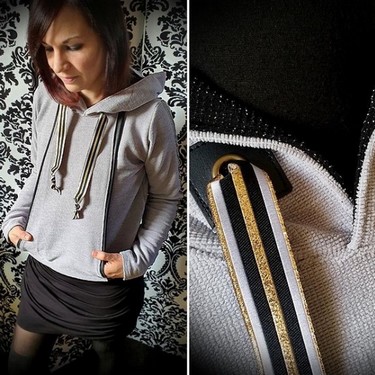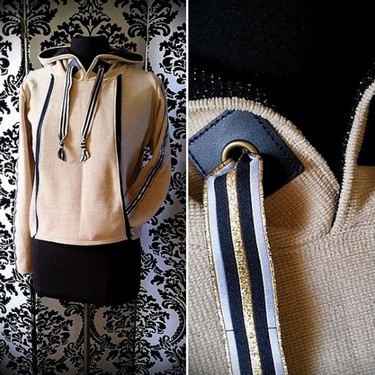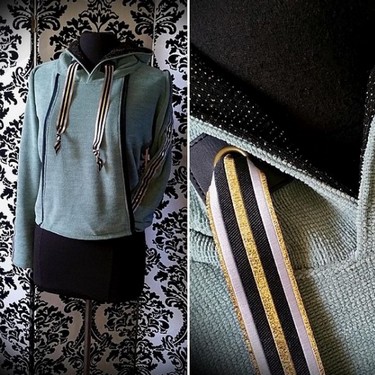 Have you seen the hood lining and ribbon drawstrings? Glitters are more subtle in these 3 beautiful sweatshirts which are probably the most complex I have ever sewn! Warm, soft, original: they've got it all! And they are unique pieces since the fabric is now out of stock, so don't wait if you have a crush (at the time of writing this post, only the beige is still available)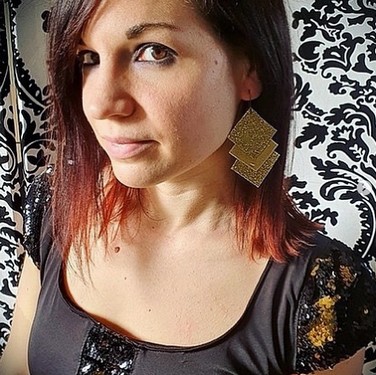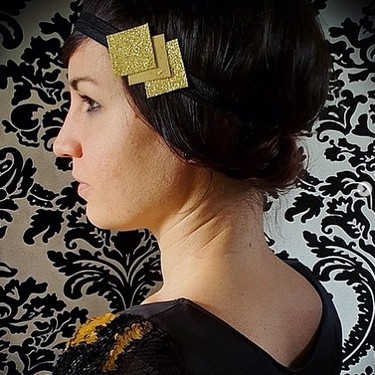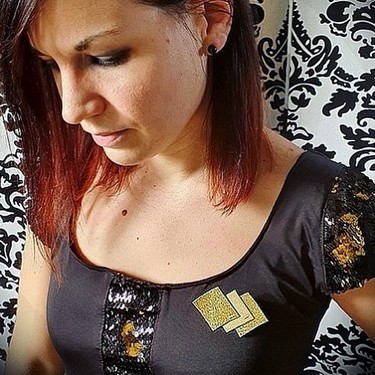 The little detail that can transform any outfit? Accessories!
I've handmade brooches, headbands and earrings in glitter fake leather and suede, in 6 colours (gold, light pink, royal blue, green, hot pink, brown). Wear them for a special occasion... or everyday!

You can find everything in the online shop - worldwide shipping is free!
Some designs have already been sold but can be reproduced.
I know that several pieces shown above were Christmas gifts, I am so happy.
Thank you and see you soon for new creations!
Comments
Leave your comment