Spring 2019 collection and April/May new pieces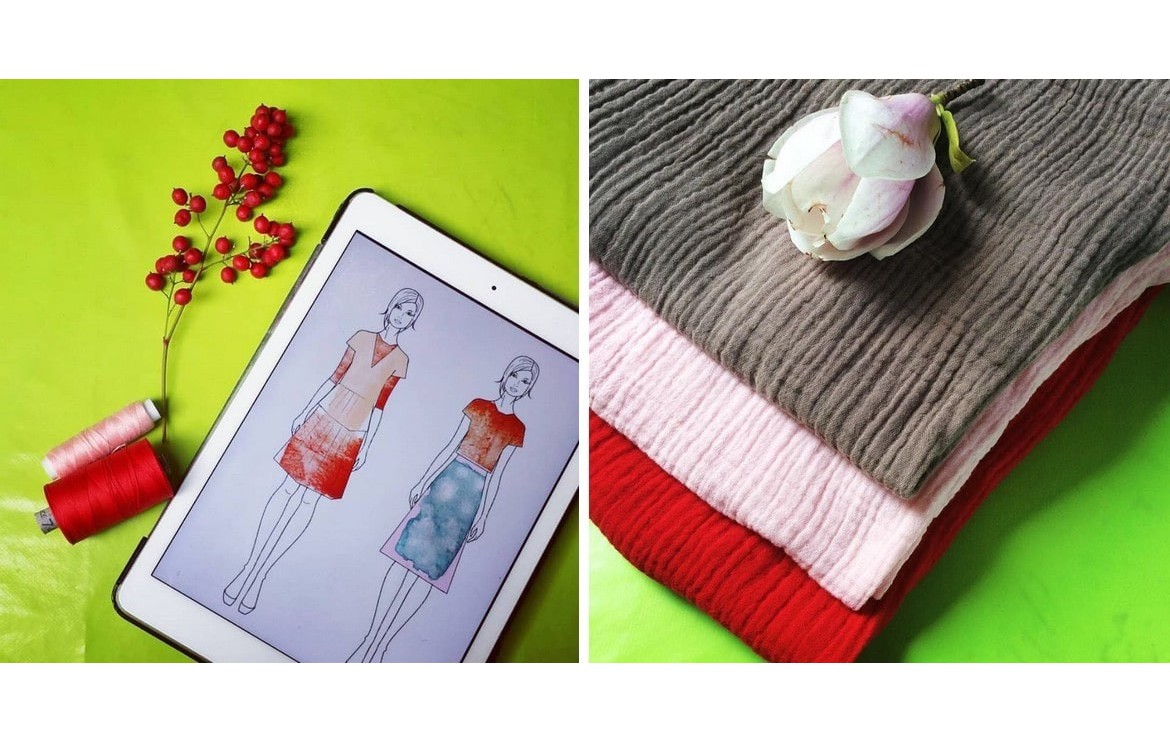 You want to renew your spring wardrobe?
Here's the spring 2019 collection! Comfort and femininity are the key words of these new designs, with loose fits and beautiful fabrics, that you can wear alone or in layers.
All the styles: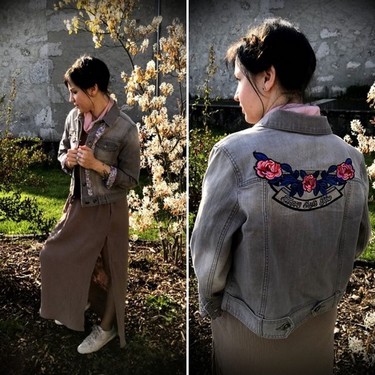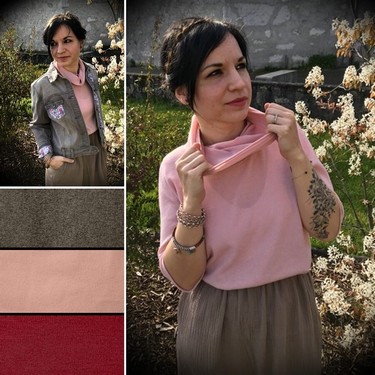 First outfit of the day with a very soft knitted sweater, shown in light pink and also available in dark red and taupe, and a split maxi skirt in double gauze, light and wrinkle-free, here in taupe and also available in light pink and red.
The customized jean jacket with floral embroidery "Happy right now" finishes the look.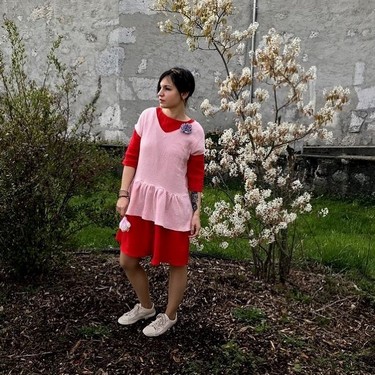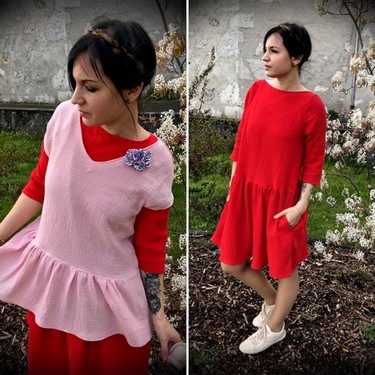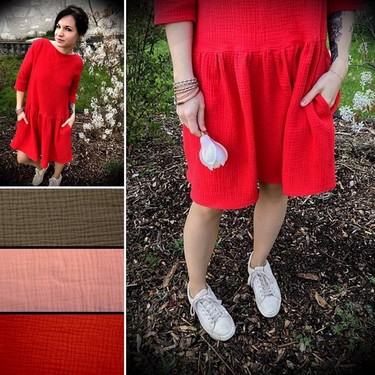 Second outfit of the new collection: full made in double gauze with a tunic with peplum hem worn on a dress with pockets. The very soft fabric and the slightly loose cut make them very comfortable! Available in taupe, light pink and red.
The lovely liberty printed brooch / hairclip is sold separately and it will bring a romantic finish to any outfit.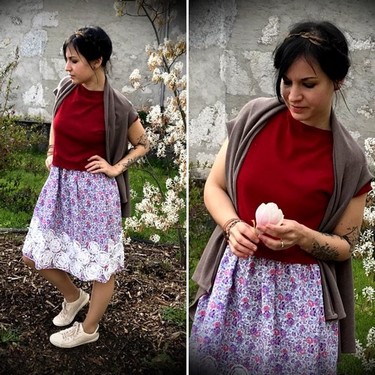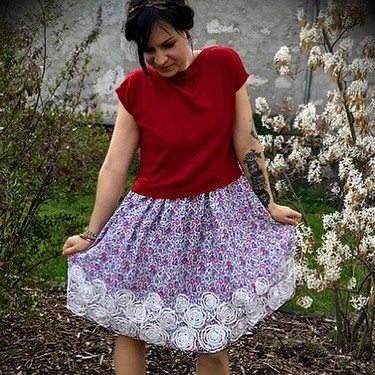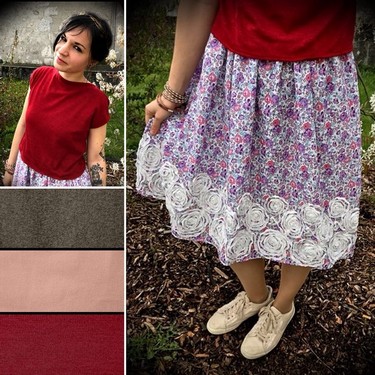 Let's finish the presentation of this new collection with this latest outfit which combines knitted fabric and liberty printed fabric in a one-of-a-kind two-material dress with a layering effect and pretty white flower appliqués. The shawl-inspired sleeveless vest warms up the whole style.
Available in taupe, light pink and dark red.
Of course, I reused my patterns to make many more different items!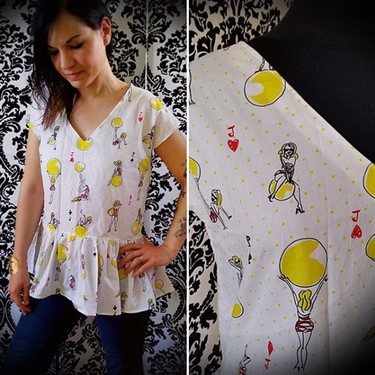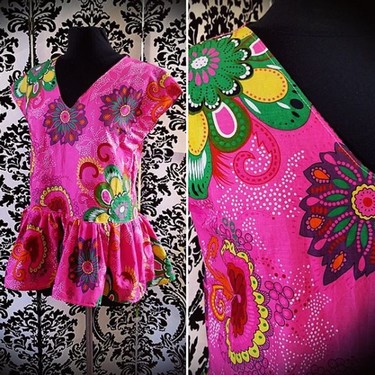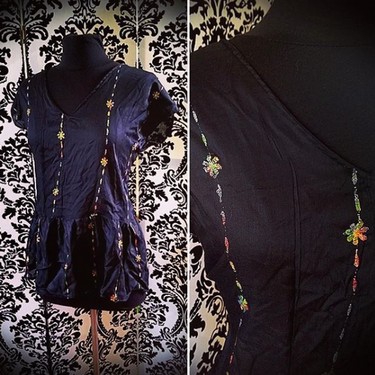 First batch: the little V-neck blouse, this time with beautiful summery prints!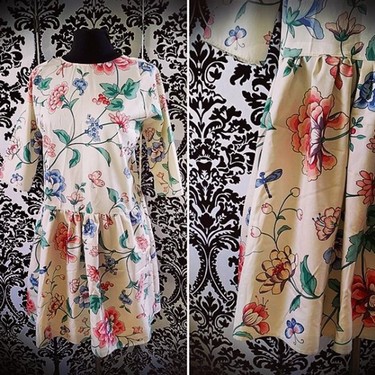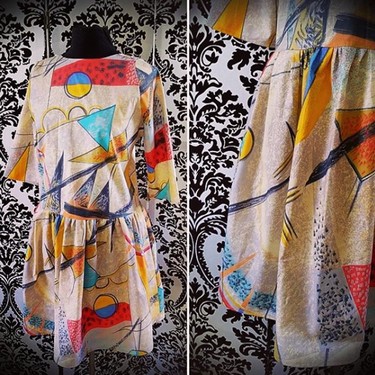 This time I made more dresses with pockets using 3 vintage inspired fabrics with sailboats, flowers and 80's prints.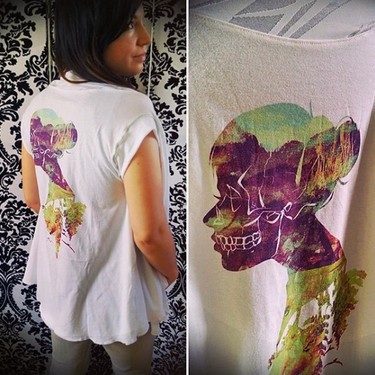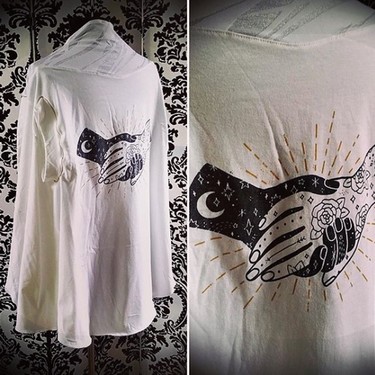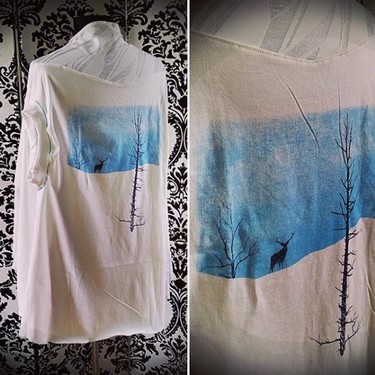 I reused the pattern of the asymmetrical vest for these 3 lightweight tops made from Threadless tees : the style is identical, but the look very different! Wear it open on your favorite t-shirt or as a top by cinching the waist with a small belt.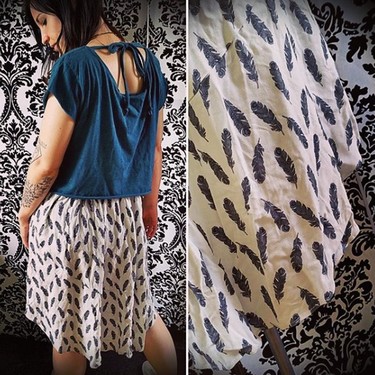 And finally I sewed 3 new items for the upcycled line using second-hand skirts and t-shirts that now have a second life as light and comfy dresses. The price is always reduced when it comes to upcycling!
Everything that is still available can be found in the online shop - worldwide shipping is free!
Please come back in a few weeks to discover the summer collection… I can't wait!  ;)
Comments
Leave your comment