Spring 2023 colection: zebra print and transparency!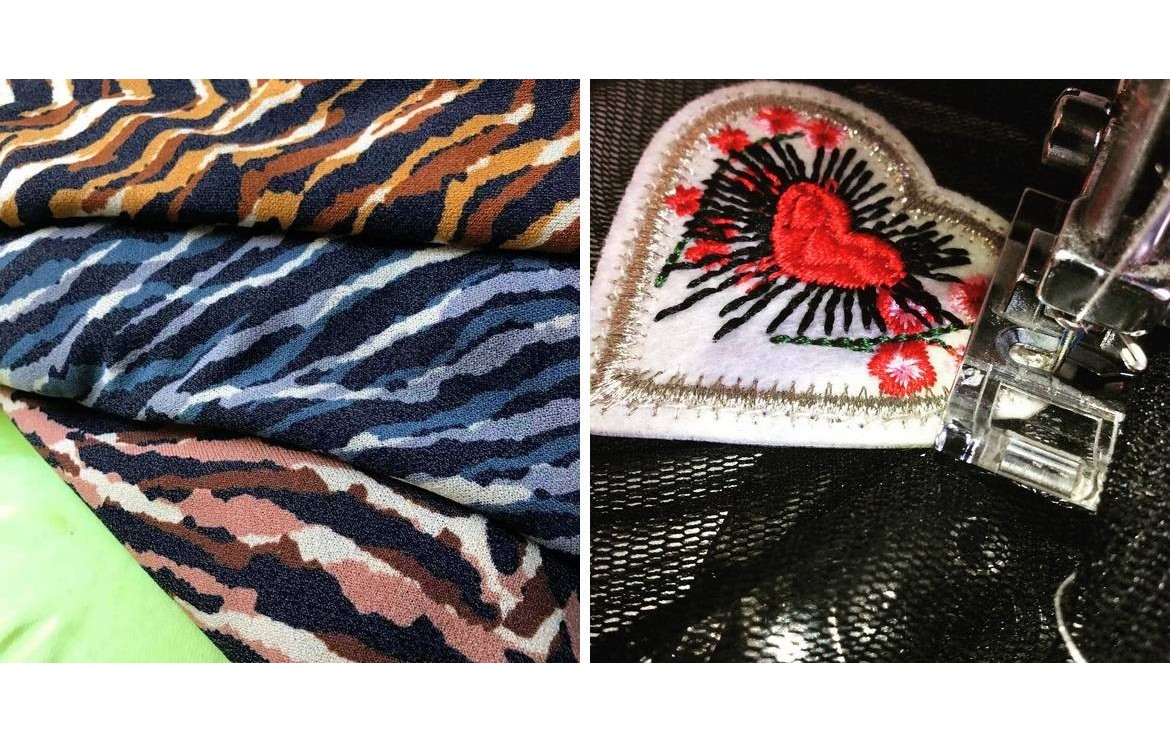 Check out all the pieces I made for spring!
Those who know me in real life will tell you: I am rather quiet and shy... but when it comes to prints, the crazier the better!
This beautiful zebra print is what inspired me for the Spring 2023 collection.
View all looks: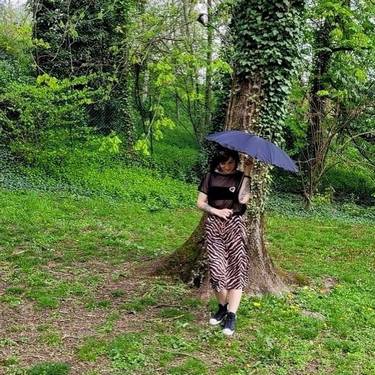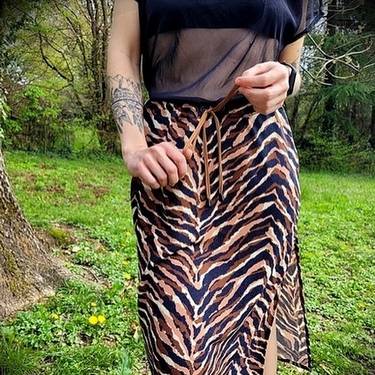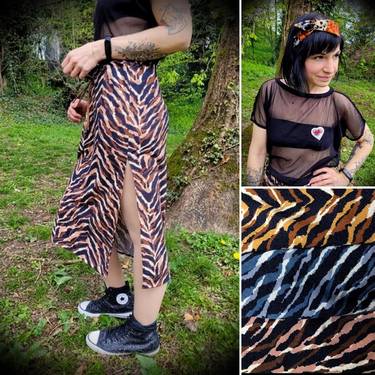 Here's the first look from the new collection.
The beautiful zebra knit fabric is used here in a midi skirt with a slit on the left side.
It is worn with a pretty black chiffon top with a little heart patch embroidered with flowers.
One of my fave accessories: the wire headband, this time in a beautiful orange and blue leopard fabric.
A glam rock outfit with a retro inspo!
One-size-fits-all top (maximum 5 pieces); skirt in old pink/brown, also available in mustard/rust yellow and blue/gray from size XS to XL; limited edition headband.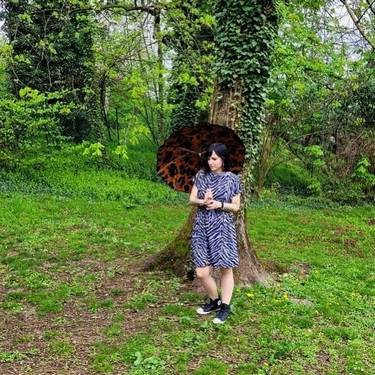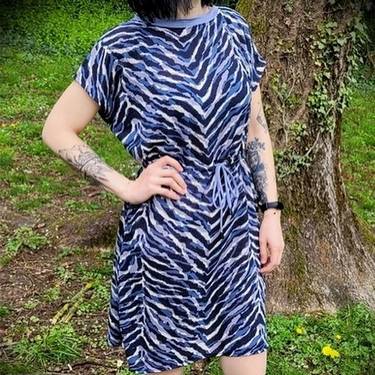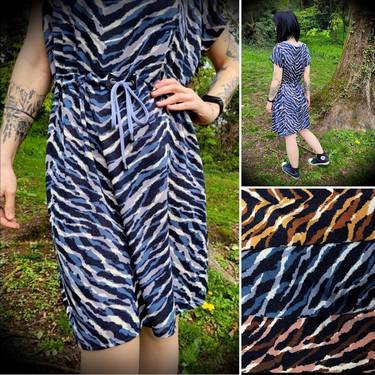 Here's the second look in the new collection: th super comfy zebra dress, that can be cinched at the waist with sliding ties.
It can be classy with a black blazer and heels, or more casual with a pair of sneakers and a denim jacket!
One size fits most - presented in blue/gray, also available in mustard/rust yellow and old rose/brown.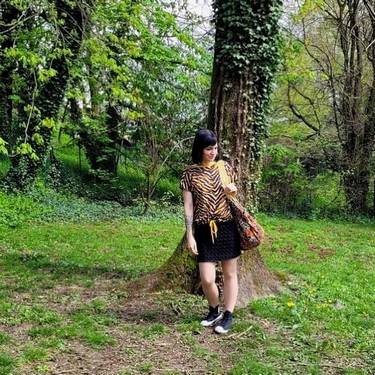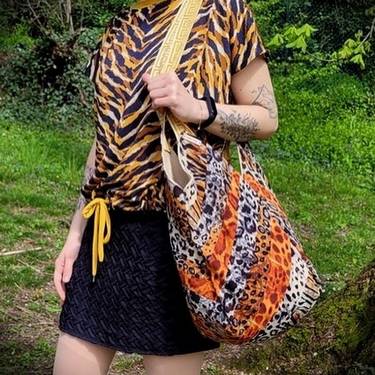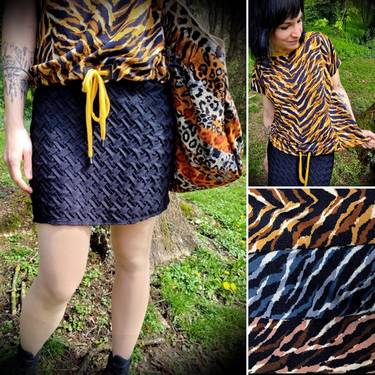 Let's start with the oversized zebra top, which can be tightened at the hips with sliding ties.
I love the braided black silk muslin used for the mini skirt, making it a basic piece with a twist.
I'm experimenting with accessories with a large tote bag in orange and blue leopard fabric.
A fresh, fun style to end this presentation!
One-size top in mustard/rust yellow, also available in old pink/brown and blue/gray; skirt available in sizes XS to XL; the bag is a one-off.
Many thanks for your enthusiastic reactions to the new collection and, of course, for your orders.
I had the fabrics for a long time, the inspiration came all at once and I sewed all the pieces almost without stopping.
It may not be my most ambitious or intricate collection, but it's undoubtedly the one I'm most proud of, because the background to its creation is particularly complicated. Just the fact that it's online is a victory.
Thanks to all those who made it possible, through their encouragement and support.
I can't wait to make your custom pieces, and there are also many variations on these new designs for you to discover below!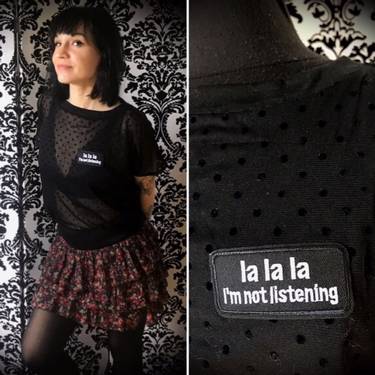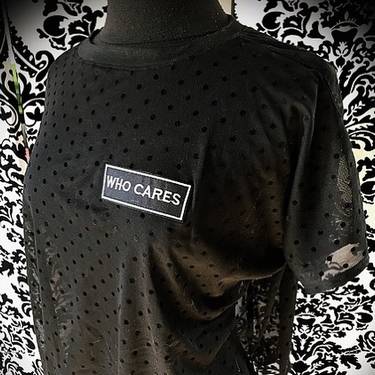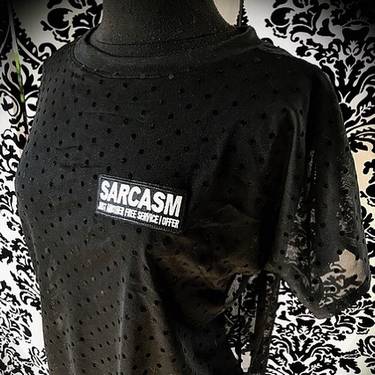 First series of creations inspired by the new collection.
Let's make everything clear with these 3 see-through tops!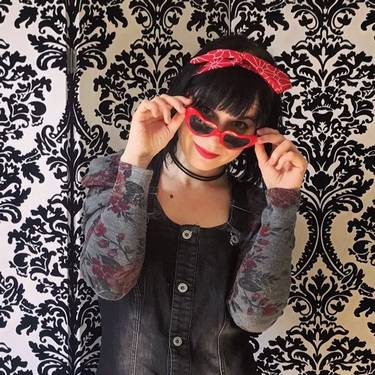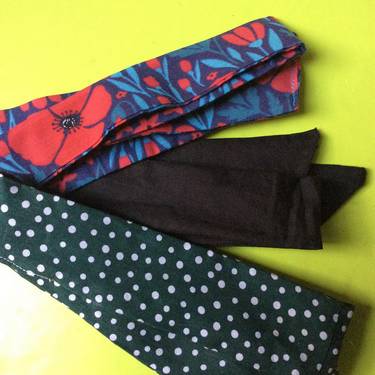 My best-selling accessory for spring and summer: headband!
With its built-in wire, it's easy to place and won't slip, even in the thinest hair (I speak from experience!).
Many styles are available in the online store.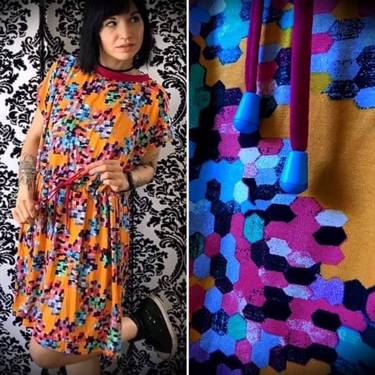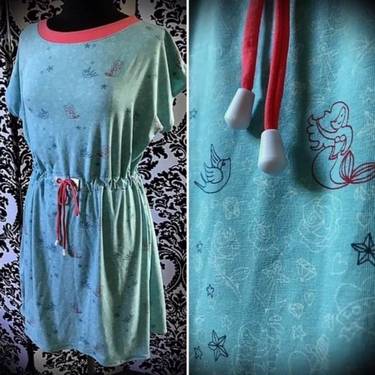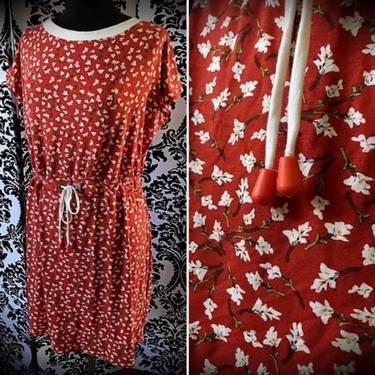 Looking for a fun, colorful piece for the beautiful summer days?
These dresses are super comfortable, and will fit sizes XS to XL with the sliding waist ties.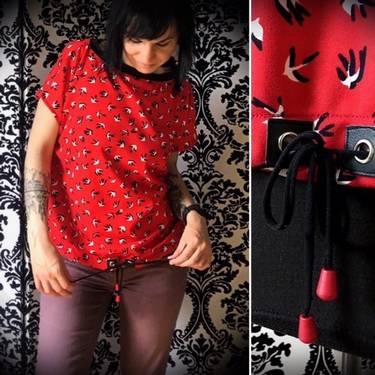 Stand out in a sea of gray, beige and black!
I'll help you with these 3 colorful tops for mood-boosting looks!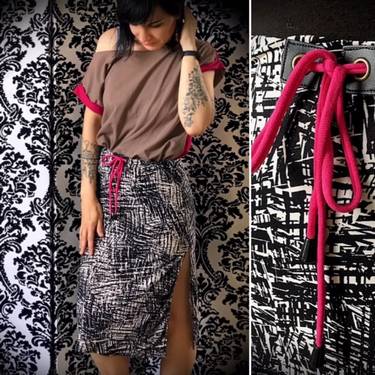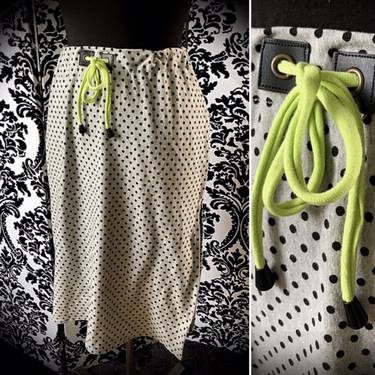 Fluid, light weighted, wrinkle-free: here are 3 midi skirts that you can add into your summer holidays suitcases! Don't wait: these are one of a kind pieces!  ;)
Everything that is still available can be found in the online shop. Free shipping everywhere in the world! 
Comments
Leave your comment