Summer 2020 collection and July/August new pieces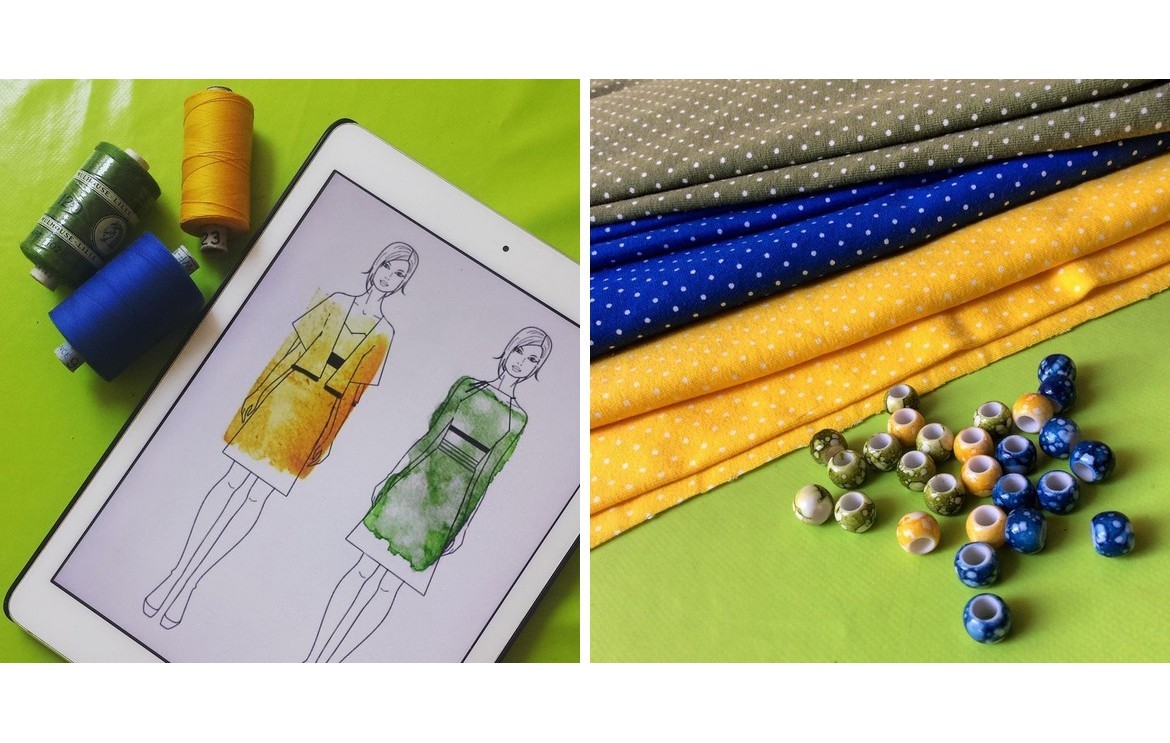 See all the new designs I made this summer!
I had to postpone this collection's release a little bit and it's finally at the beginning of July that the summer collection was online!
All the looks: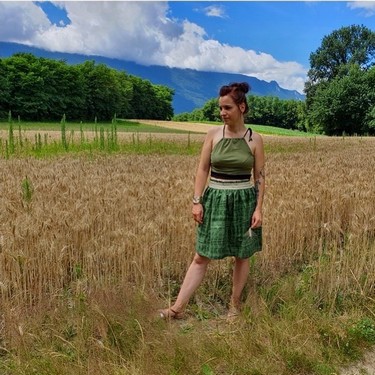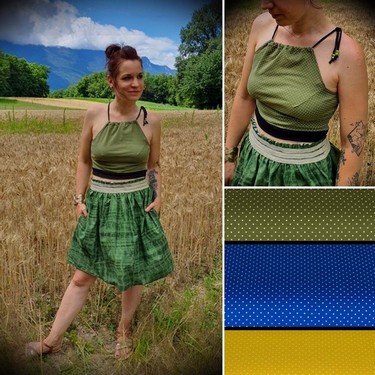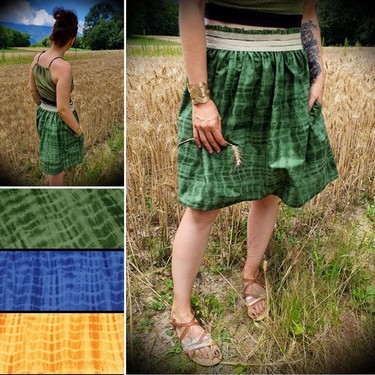 The first outfit includes a polka dot bralette with ties on the shoulder and a pretty high waisted skirt with a tie & dye print and a golden belt. A cool, relaxed style but classy details!
Displayed in khaki, also available in royal blue and yellow - size XS to L.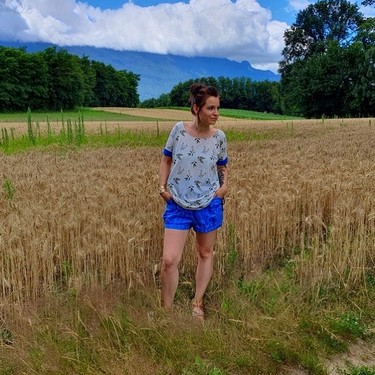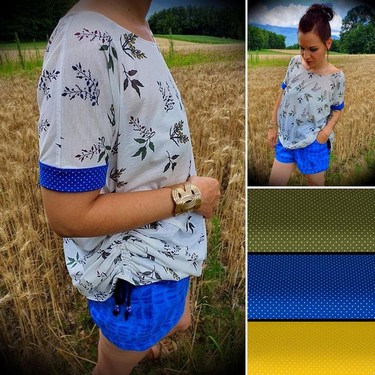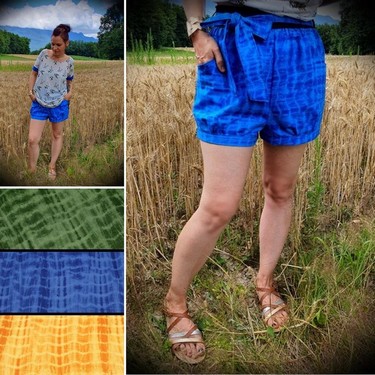 The second style is the comfiest, with this floral printed oversized t-shirt with polka dot hemmed sleeves, and this high waisted, bloomer inspired shorts with tie & dye print and matching belt. Displayed in royal blue, also available in khaki and yellow - size XS to L.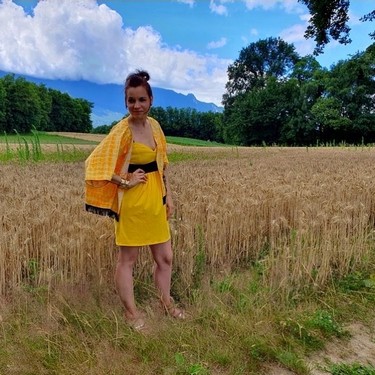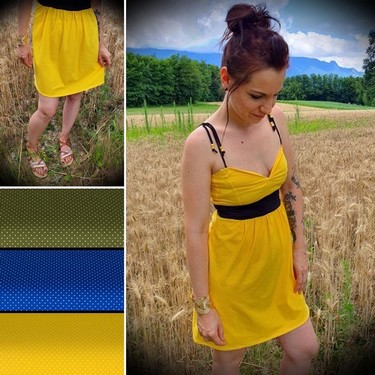 Third and last look of this new collection with the unlikely association of a polka dotted dress in a  retro style and a short tie & dye jacket inspired by the kimono with a large floral embroidery on the back.
Displayed in yellow, also available in royal blue and khaki - size XS to L for the dress, one size fits all for the kimono.
For the first time I remade all the designs of this collection using other fabrics: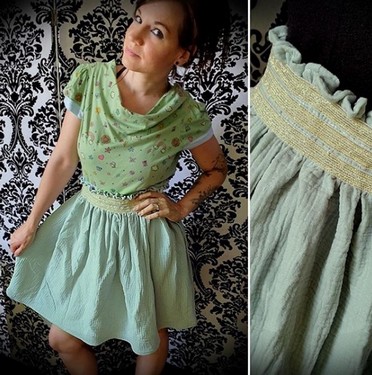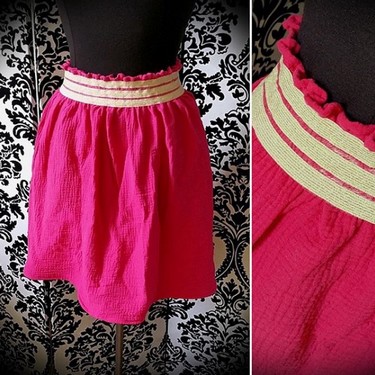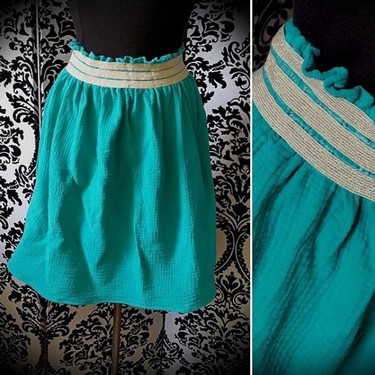 The high-waisted skirt of the collection was thus reproduced in double gauze, in 3 bright summery colors.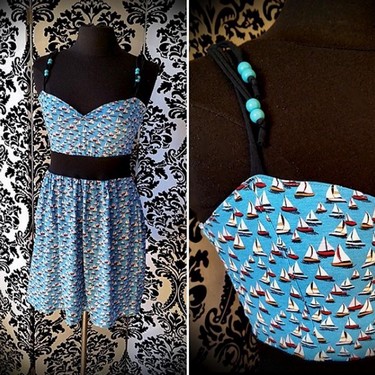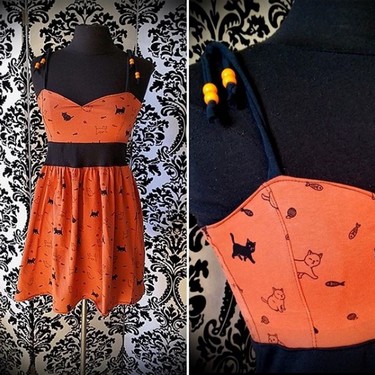 I also made 3 new dresses similar to the polka dotted dress, this time with llamas, sailboats, and little cats!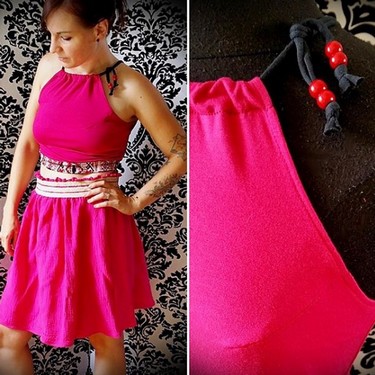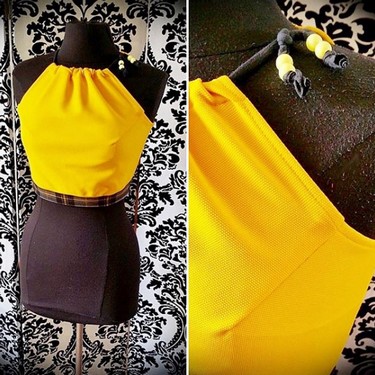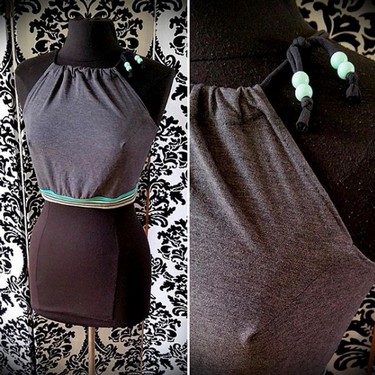 For the bralette with shoulder ties, I changed the fabric combination: it is plain colored, with a printed hem.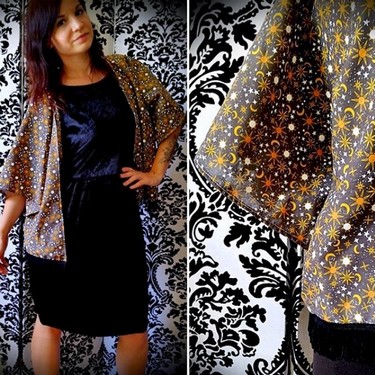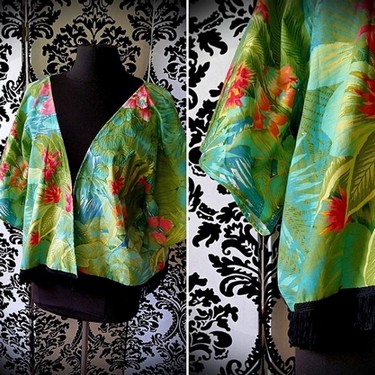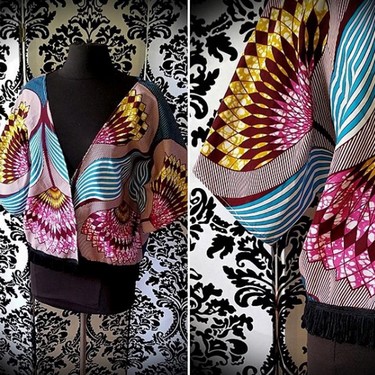 This season's new design: the short kimono, that can be included in a chic outfit with a dress or in a fun relaxed outfit with shorts and a bralette! I chose a tropical print, a sun and moon print, and a gorgeous multicolored wax.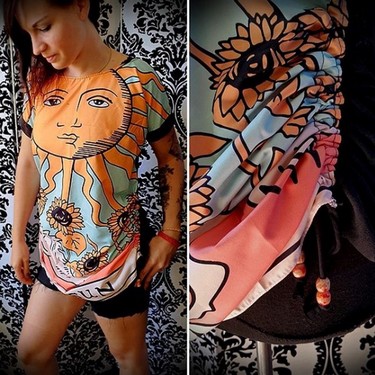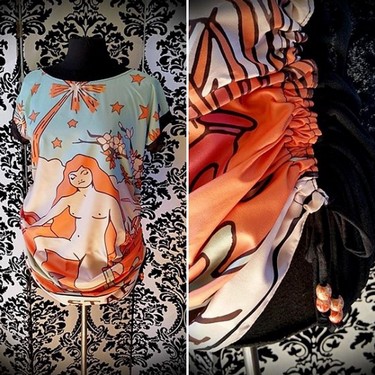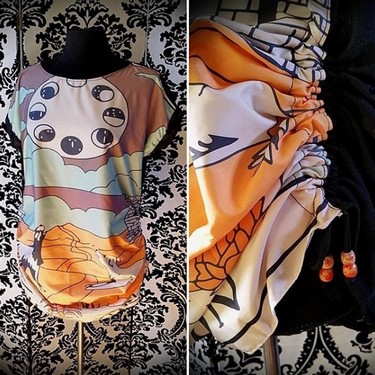 Based on the ruched tunic top with a floral print, these 3 new light tops inspired by tarot cards will be absolutely perfect for this end of summer, or maybe layered on a long sleeved top.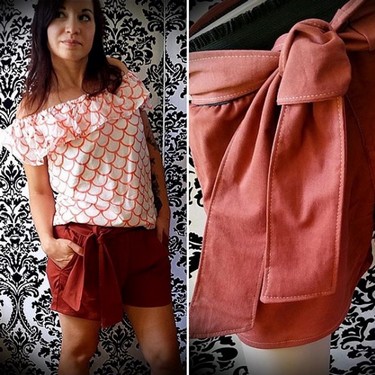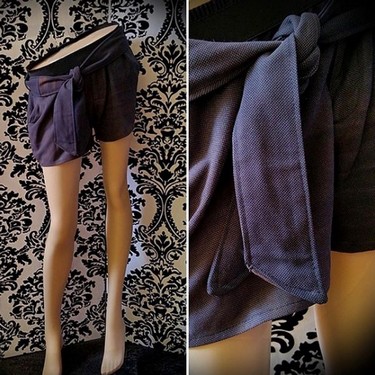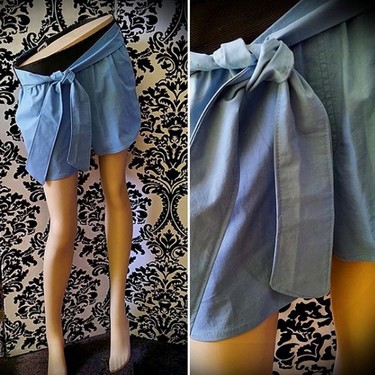 Let's finish with upcycling! I picked out 3 men pants (including one in my husband's wardrobe!) and give them a second life as cute shorts that are both comfortable and feminine - I kept the slightly loose fit and the pretty belt from the summer collection's design.

Thanks for the warm welcome you made to this new collection, and for your patience. Some supplies were indeed delivered with delay because of the worldwide health crisis.
All the pieces that are still available can be found in the online shop - worldwide shipping is free!

I can't work to make your custom orders in the coming weeks!
And now it's time for the fall creations... ;)
Comments
Leave your comment