Summer 2021 collection : leopard print and bright colors for a rock and roll style!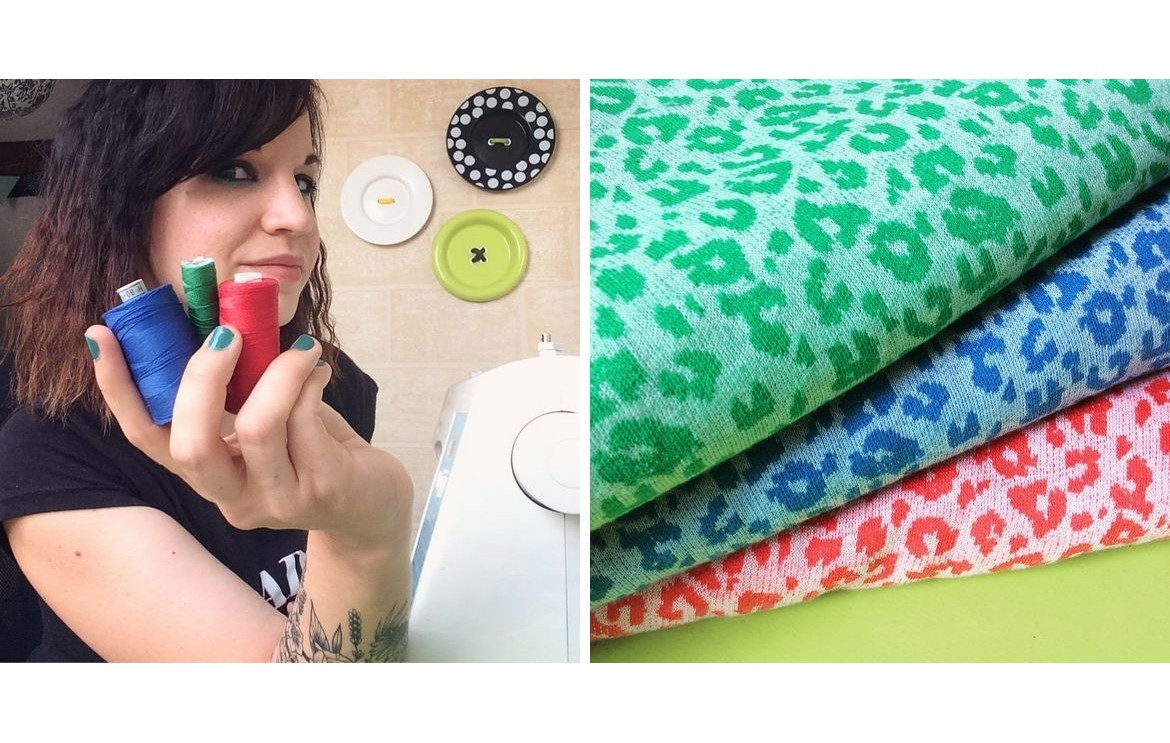 Brand new, simple and comfortable designs to highlight the rock and quirky leopard print available in 3 bright colors, with just a few touches of black to soften the styles!
View all the looks: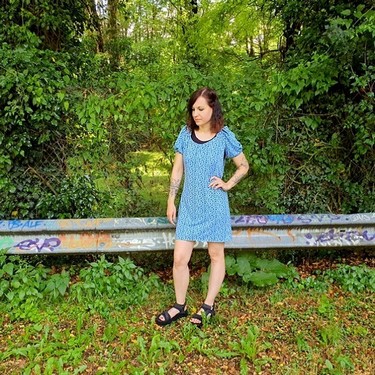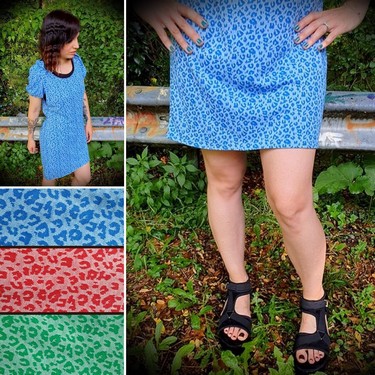 Here's the first outfit, which features a leopard printed pinafore dress with pretty ties at the shoulders, worn over a black top with leopard puff sleeves. A slightly retro and childish style!
Dress and top shown in blue, also available in red and green.
Very small batch in sizes XS to L.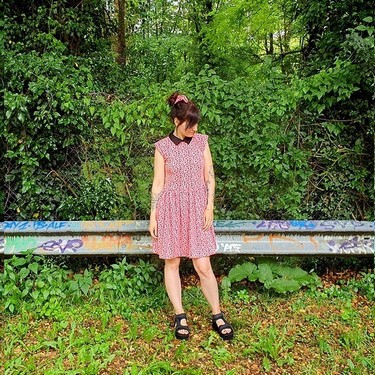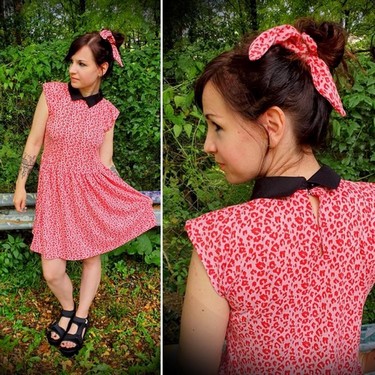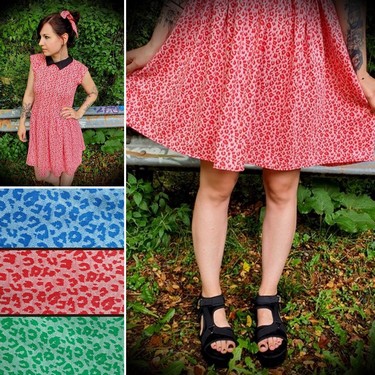 For this second look, once again it's a dress, still with a leopard print. The small black collar and the very full pleated skirt give it a pin up and chic look at the same time!
A small accessory that has been very popular for a few years: the scrunchie with a pretty bow that will bring the final touch to your summer hairstyles.
Dress and scrunchie shown in red, also available in blue and green.
Very small batch in sizes XS to L for the dress.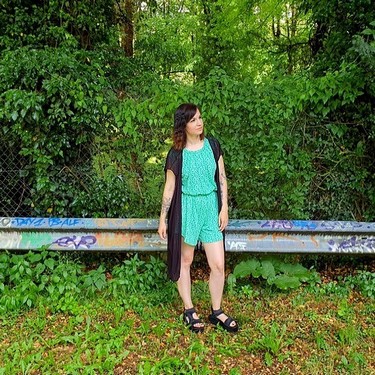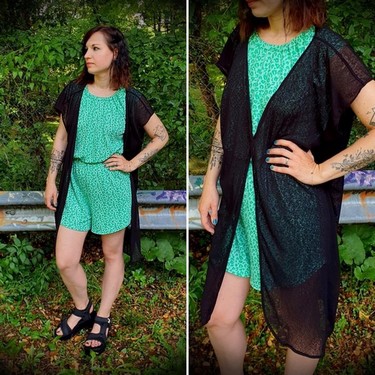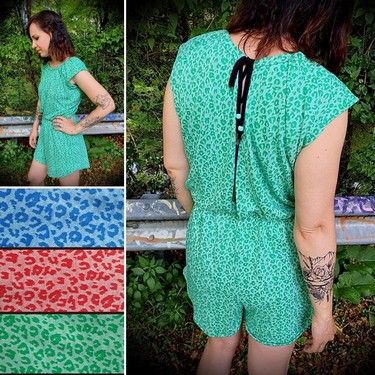 Last look of this new collection, with a brand new style: the romper, of course with a leopard print! Very comfy and easy to put on with its open back panels.
To dress up the outfit, I paired it with a loose, long, black sleeveless jacket in a slightly transparent mesh. It's the perfect outfit for a cool style even on a hot day!
The jumpsuit comes in green, but is also available in red and blue. Very small series in sizes XS to L.
Black jacket in very limited edition, one size fits all.
Thank you for the interest you have shown in the new collection, I loved designing it.
The leopard fabrics are in limited quantities so most of the pieces can only be made 2 or 3 times.
I made some of the designs in other prints and colours and they're perfect for an original and comfortable summer wardrobe!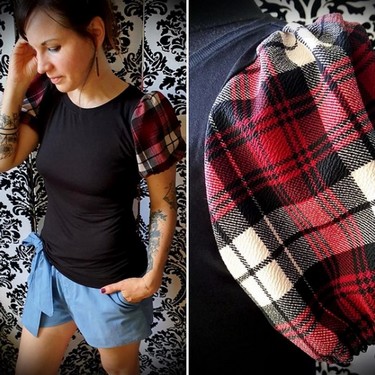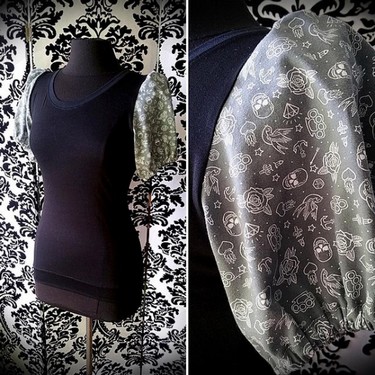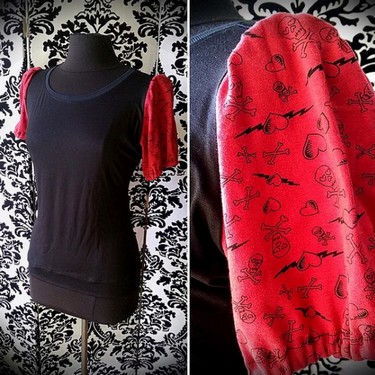 The puff sleeves used to be in all of my early designs... and they are back this summer!
They have been everywhere for some time, and on Vivifromage clothes since at least 2010 ;)
If you like them, you'll love these 3 simple tops that will be very nice to wear when it's hot.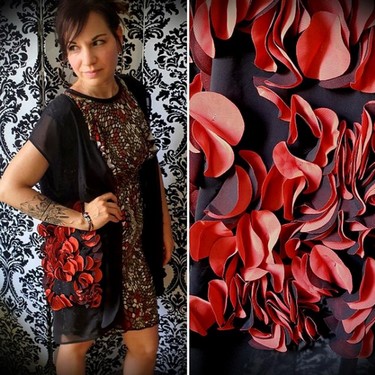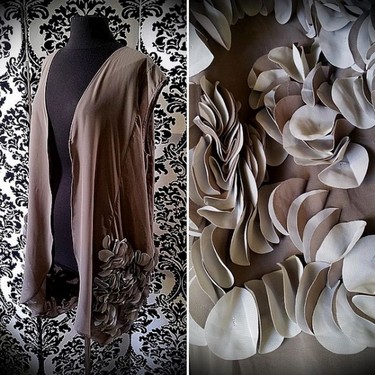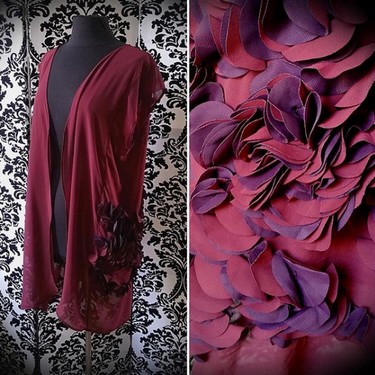 When I buy new fabrics, I usually have a very clear idea of how I'm going to use them... and sometimes I buy them without thinking, because the colors, the patterns or the material catch my attention! This is the case for these muslin panels with two-colored frills... which I finally used for kimonos!
The lightness of the muslin and the originality of the contrasting petals combined in these nice long jackets that you can wear over a bikini and shorts this summer or with a classy outfit and nice heels.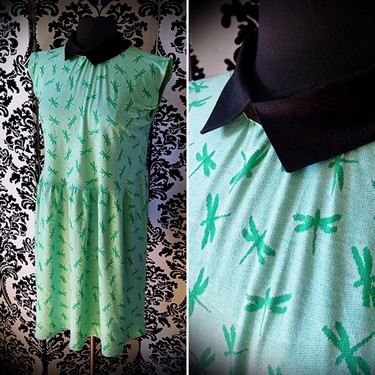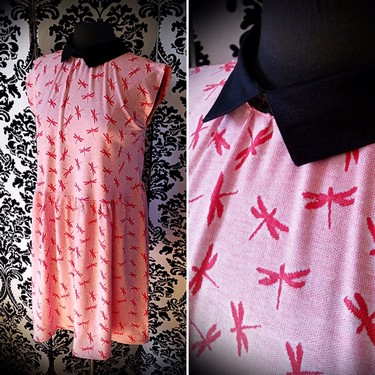 The collared dress from the new collection is now offered with a beautiful dragonfly pattern!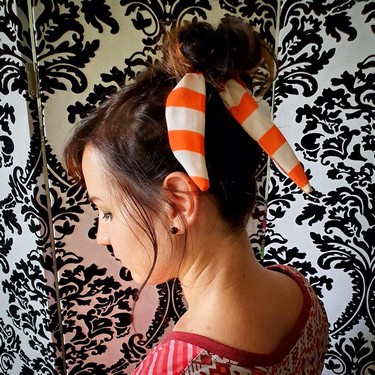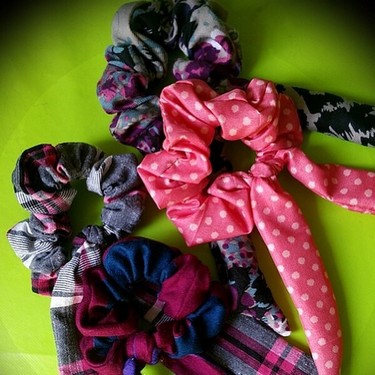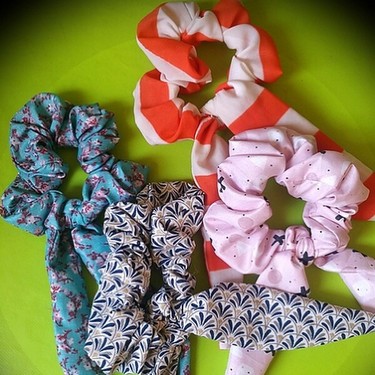 The must-have accessory to add a fun detail in your hairstyles: the scrunchie! Here with a decorative bow, and available in 16 prints (most of them are unique pieces)... and if you're like me and can't choose, there is a special offer if you buy two ;)
All the pieces that are still available can be found in the online shop - worldwide shipping is free!
Yay for summer!
Comments
Leave your comment