Upcycled fabric scraps and dark yet cute new pieces!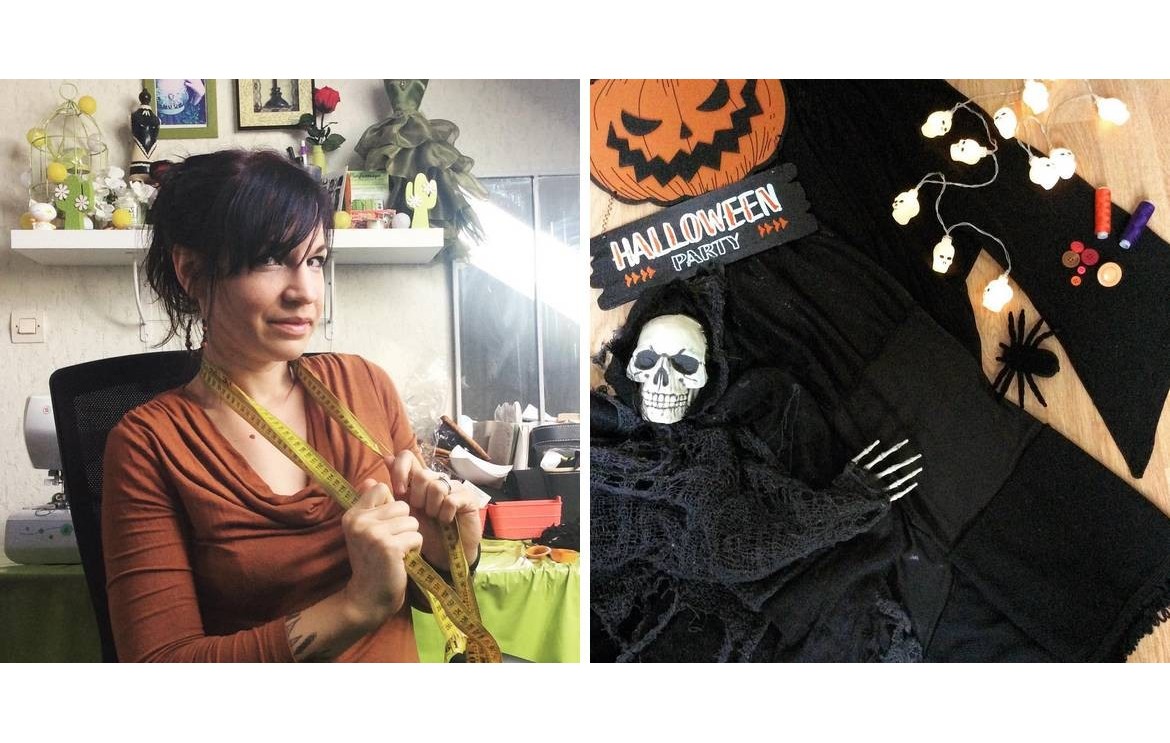 Here's a summary of the latest released items!
If you know someone who sews, or worse if you live with one of them (God bless you!) then you know: these people don't throw anything away.
A broken zipper? A rusty belt buckle? A loose elastic band? We keep it! We're sure that everything will be useful one day or another.
This phenomenon reaches its peak with fabric scraps: each little piece of fabric is kept for future use... who knows when it will arrive!
Well, I finally used (a good part of) my scraps...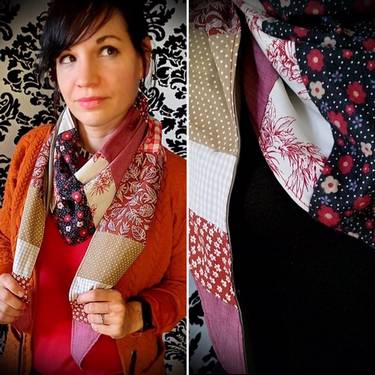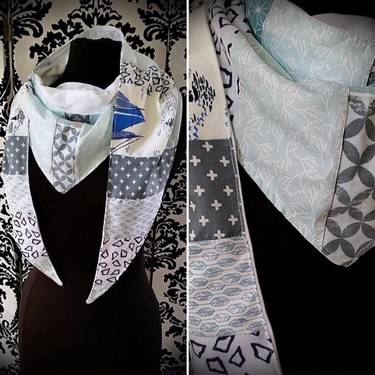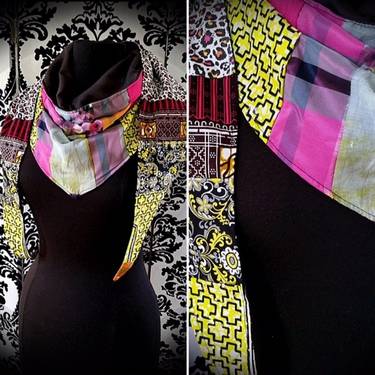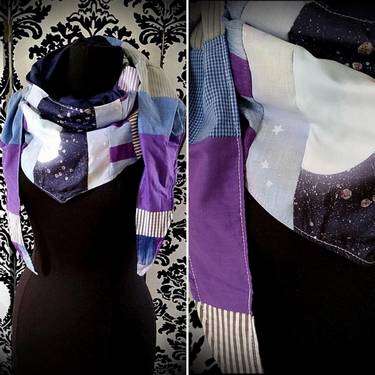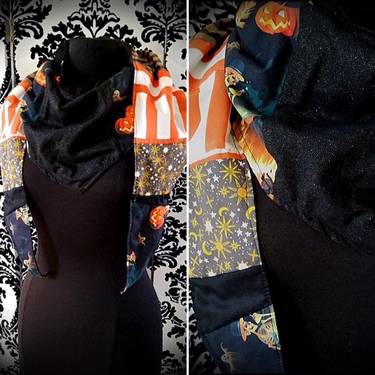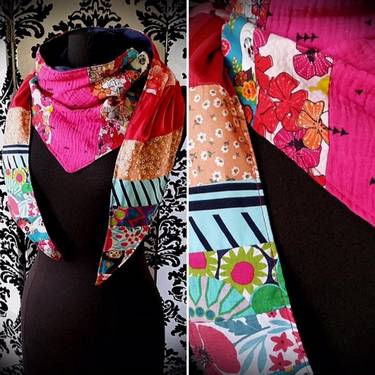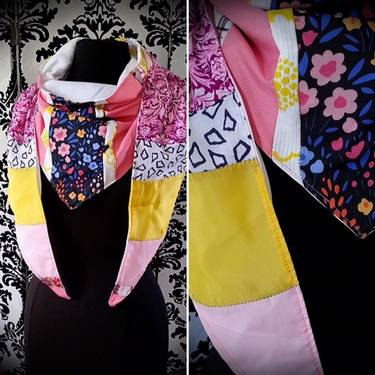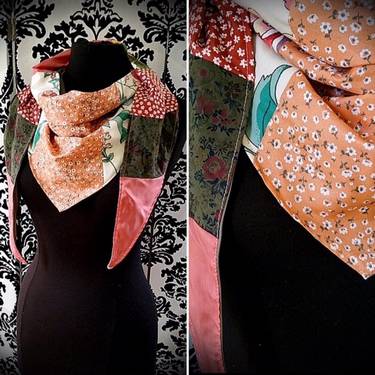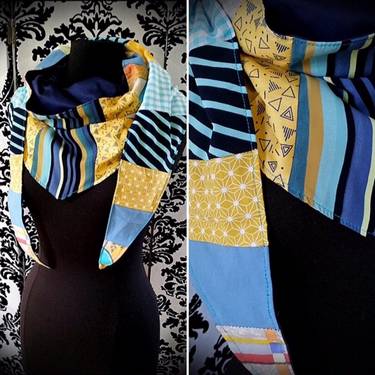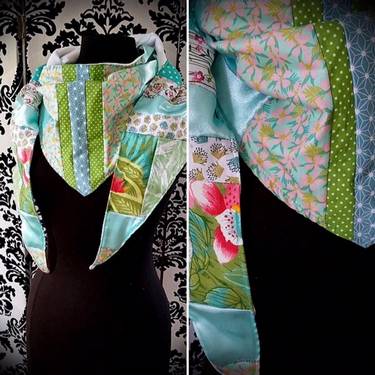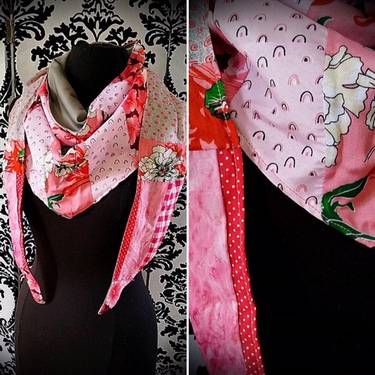 I did it! I finally used some fabric scraps I've been collecting for the past few years to make some beautiful scarves with a patchwork style.
If you've been following me for a while, you may recognize some of the fabrics!
Needless to say, these are all unique pieces ;)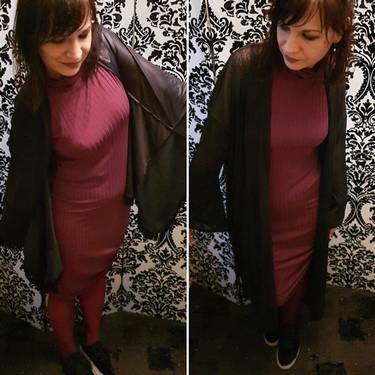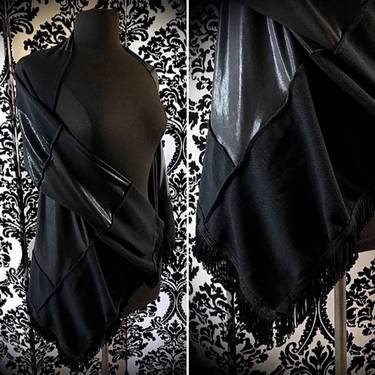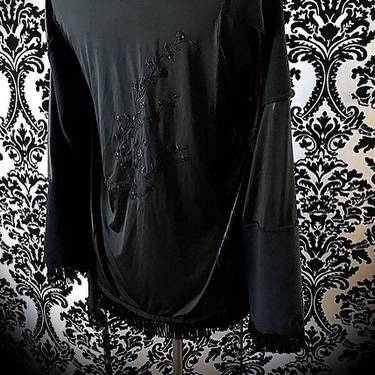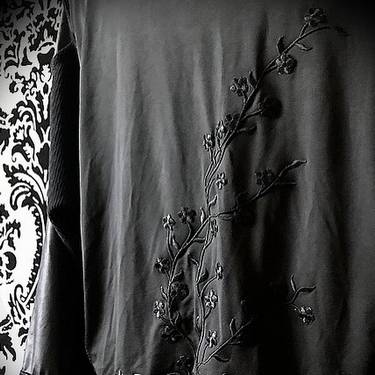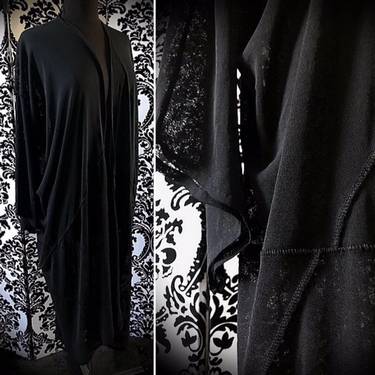 I don't like clothes that you can only wear for one occasion or so: the ugly Christmas sweater, the stuffy cocktail dress, and even the white wedding dress for which I also offer recycling options ;)
But Halloween inspired me to create these one of a kind, all-black pieces for modern day witches that you can wear all year round!
With their exposed stitches and a nice draping and length, these two jackets will bring dark vibes to any outfit.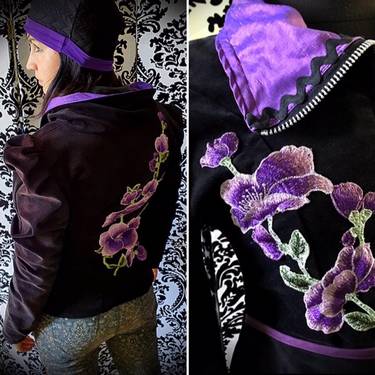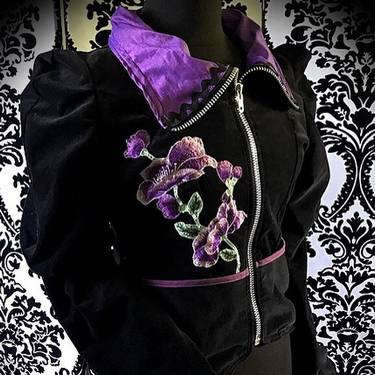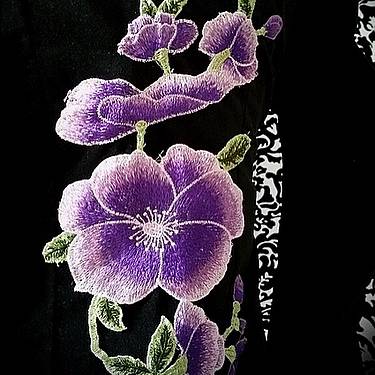 I found this beautiful black velvet jacket with purple lining from a very old collection (maybe you'll recognize it if you've known my work for a long time!) and I wanted to give it a new chance to be worn.
I made a few changes in the fit and I handstitched beautiful embroidered flowers on the front and back: here is an elegant and atypical coat that looks like no other!
All the pieces that are still available can be found in the online shop - worldwide shipping is free!
I also hope these variations will inspire many custom orders  ;)
Now I'm going to work on the fall collection! (I'm late!)
Comments
Leave your comment