Winter 2022 collection: glitters and fake fur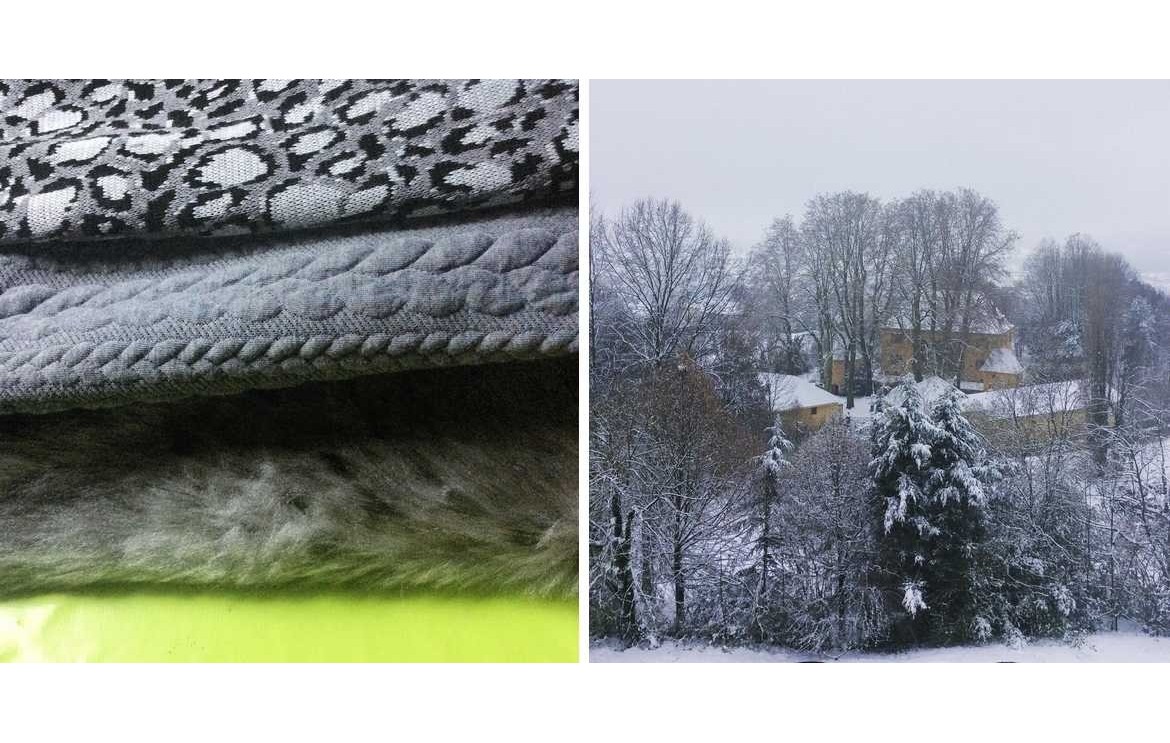 Check out all the winter pieces!
When I tell you that you will be really warm and cozy in the pieces of the new collection, I am not lying...
All the looks: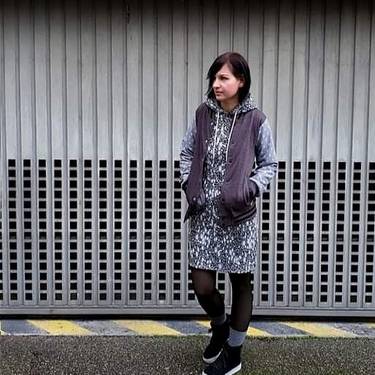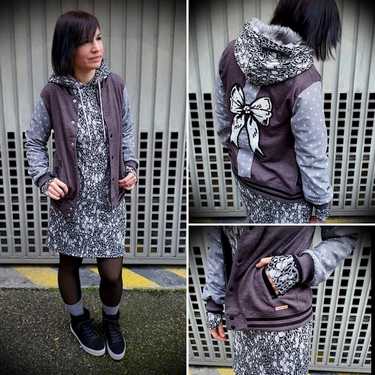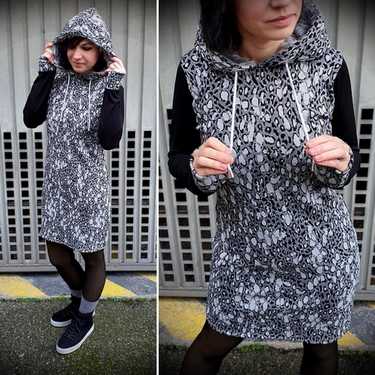 First look of the new collection.
Let's start with the leopard printed jacquard dress, simple in its design but with many details: the hood lined in faux fur with silver leather eyelets or the sleeves in contrasting fabric finished with built-in fingerless gloves.
A bold piece that I chose to accompany with an upcycled Teddy jacket on which I changed the sleeves and added decorative details on the back.
Dress available in sizes XS to L (maximum 3 pieces); the jacket is a one-of-a-kind piece in size XS/S.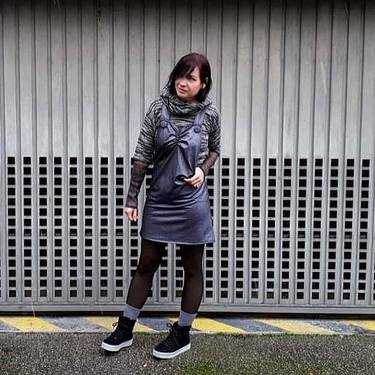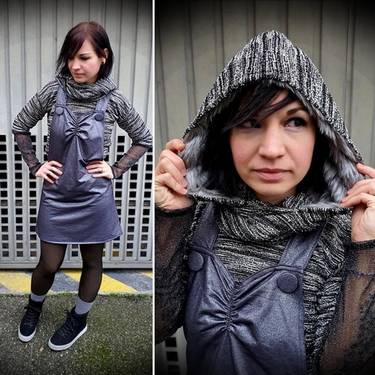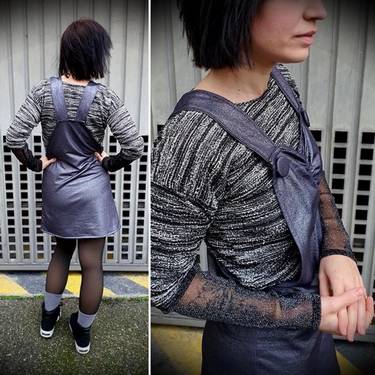 Fun contrast between rather relaxed fits and sophisticated fabrics in this second outfit.
The pinafore dress has futuristic vibes since it's made with lightweight silver black denim fabric. The top is very simple in its style but it combines a pretty Lurex knitted fabric with sequined fishnet. It can be be worn with the matching hooded scarf lined in faux fur!
Dress and top available from size XS to L (maximum 3 pieces of each); hooded scarf in one size (maximum 3 pieces)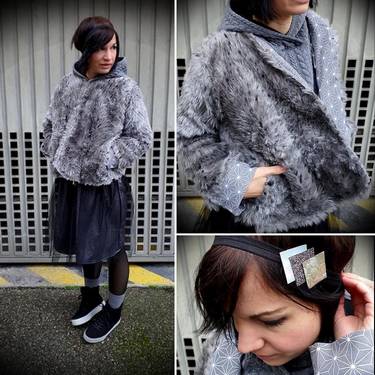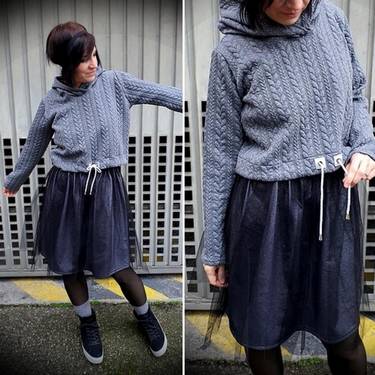 Here's the last look of the new collection!
You may recognize some of the designs, like the crop hoodie with a braided pattern that has been available since 2021, or the diamond headband, here in holographic grey and silver.
Also new: the oversized coat in faux fur, lined with geometric print fabric; and the black tulle skirt with a silver lining.
Princess 2.0!
Sweater shown in dark grey, available in many colors from size XS to L; skirt available from size XS to XL (3 copies); headband in limited edition (5 pieces); and finally the jacket is a unique piece in size S/M.
Thank you for the warm welcome you have given to this new collection.
As usual I have made some of these designs using other fabrics.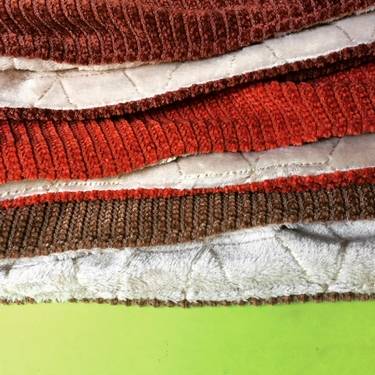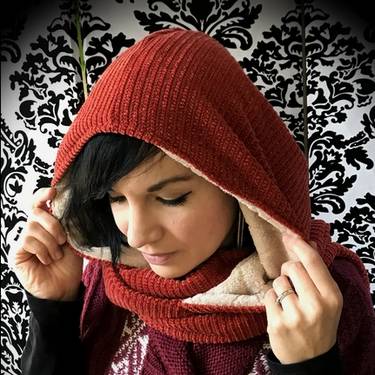 Warm chenille knit and soft fleece in these 3 hooded scarves! They are unique pieces available in rust orange, beige and brown.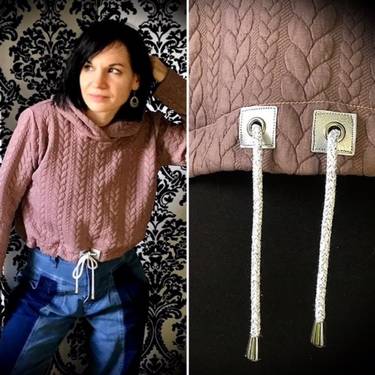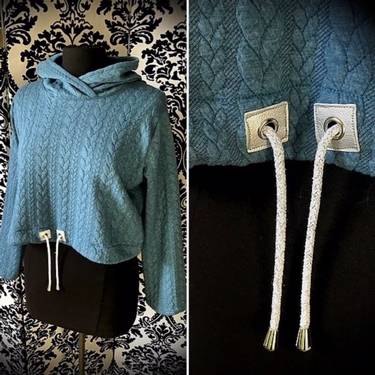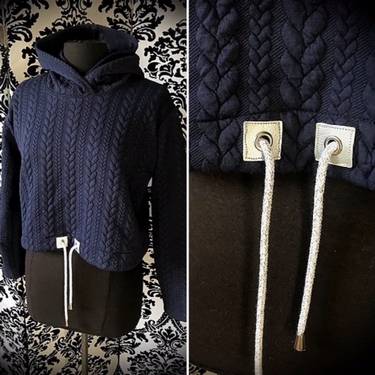 With their beautiful braided pattern, soft texture, and pretty silver eyelets and drawstrings detail, these 3 new cropped hoodies are really perfect! Wear theme with high waisted jeans or over your favorite dress.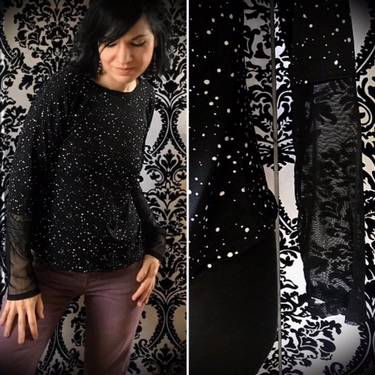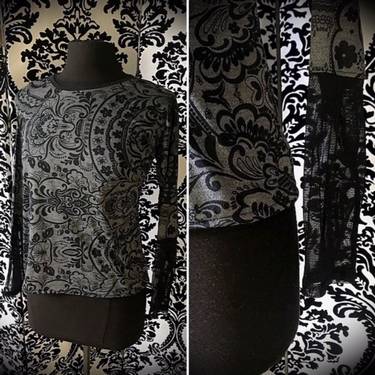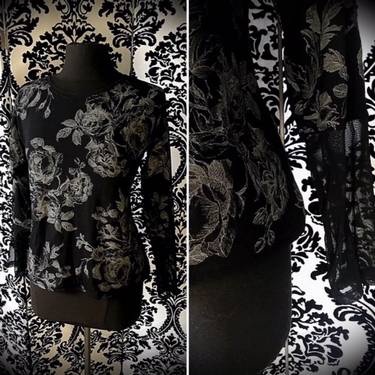 3 new pieces inspired by the winter collection... but perfect for spring!
Everything that is still available can be found in the online shop. Free shipping everywhere in the world! 
Comments
Leave your comment