A Man's World - second batch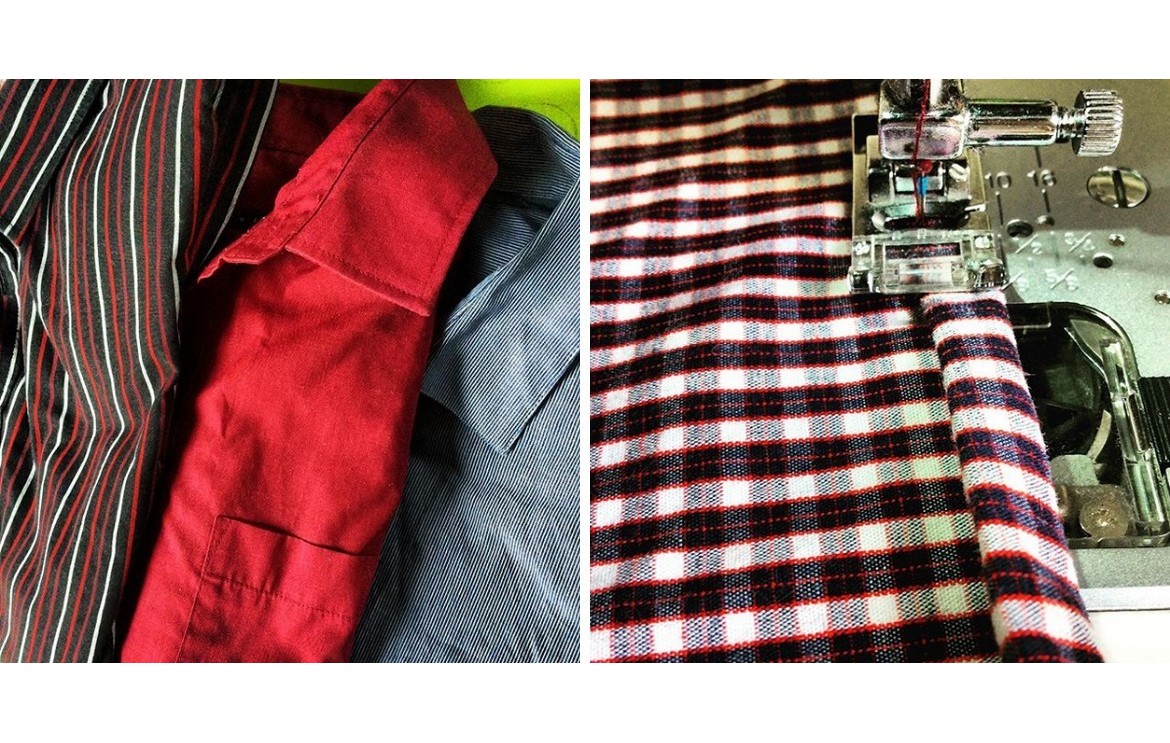 "A Man's World" is back with all new pieces!
You loved the pieces of the first batch, so once again I upcycled men's clothes, this time by altering them as much as possible to create feminine pieces, far, far away from the original garment!
As always this collection is eco-friendly because all the original clothes are second-hand.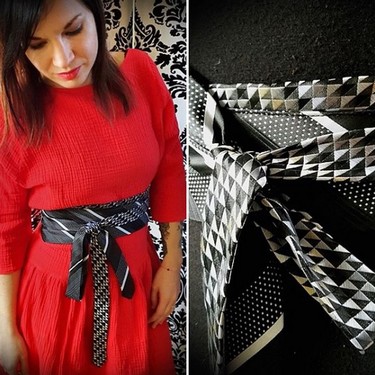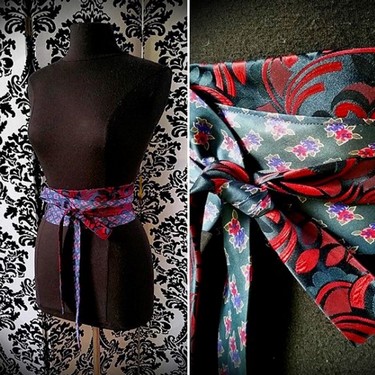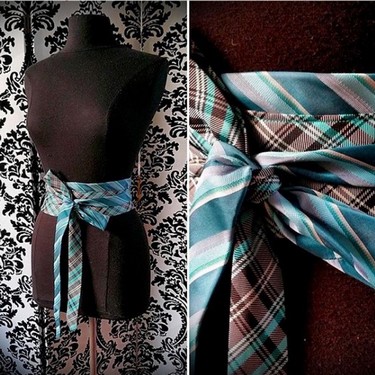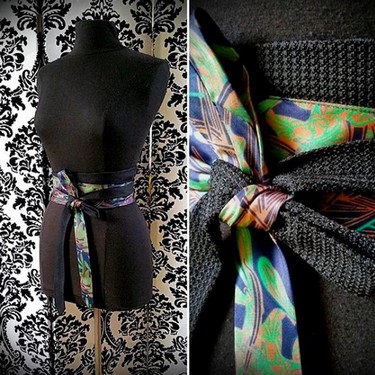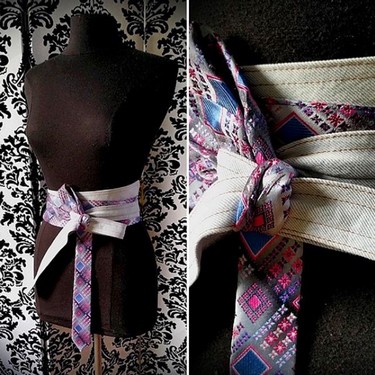 First series of creations in this second edition of the "A Man's World" project: I turned ties into pretty obi belts for a style that is both chic and edgy!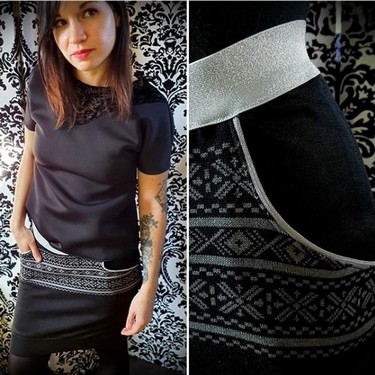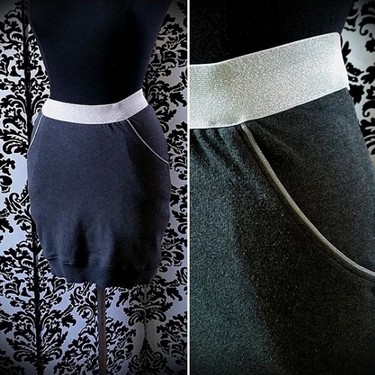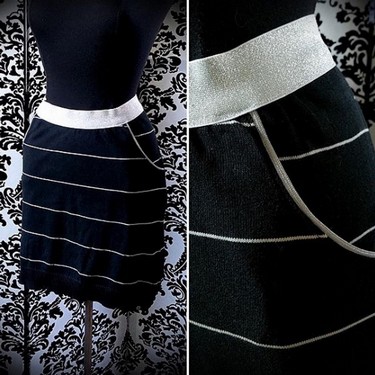 After the ties, I decided to upcycle 3 men's sweaters. I didn't have to look very far: I took all of these in my husband's wardrobe (he was ok with this, I promise...) and I made these nice, warm and comfy skirts!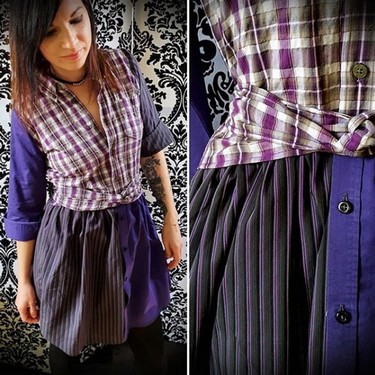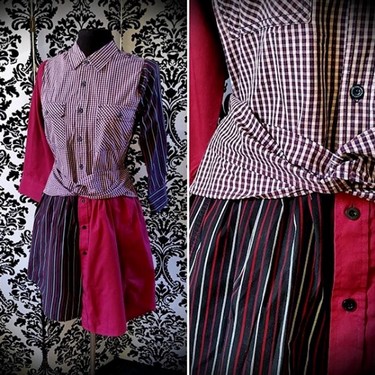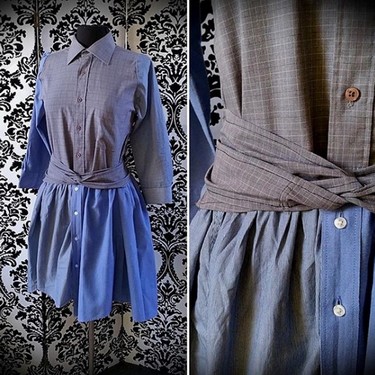 No less than 9 men's buttoned up shirts were needed to make these designs!
And contrary to the sweaters, they did not all belong to my husband ;)
With a pair of flats for a retro look or with sneakers for a more actual style, these dresses will be absolutely perfect for spring or autumn ! And they're a good way to enjoy fashion without damaging the Earth.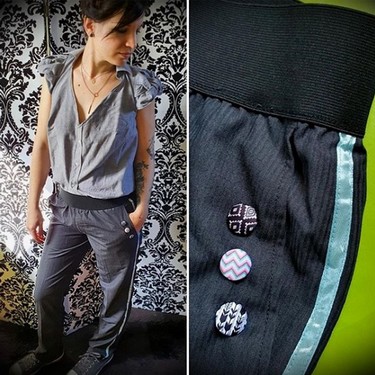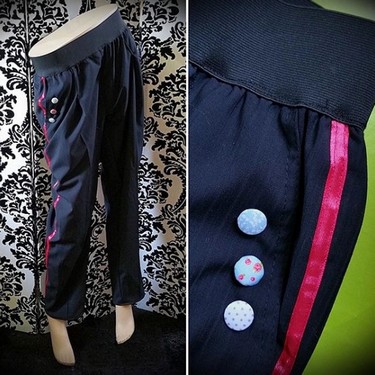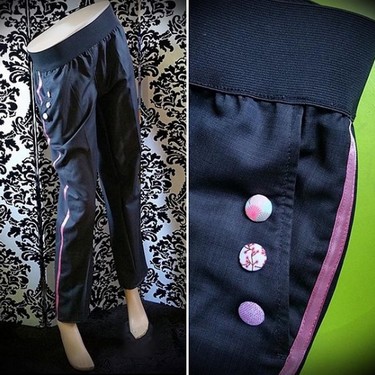 Let's finish with a piece that you liked a lot in the first edition: the pants!
The 3 pieces I made the first time were very quickly sold out, so here is a second batch of recycled pants. Masculine in their chino fit, feminine in the detail of the satin ribbon and the pretty printed buttons, they will quickly become an essential in your mid-season wardrobe!
Some of these one of a kind pieces are still available in the online shop, but they're often displayed in a upcycling dedicated shop too... you know what that means: don't wait too long if you see something you like  ;)
Comments
Leave your comment