Fall 2022 collection: classic designs with a grunge and gothic twist
As far as I can remember, I have always released the fall collections before mid-October: the trees' changing colors inspire me and I also love layering clothes again after the summer heat.
This year, the hot weather didn't help me at all and I was also a bit exhausted by all the wedding dresses I made earlier. I had all the fabrics for a long time (selecting them is one of my favorite steps in the creative process!), but also good excuses not to work: one of my machines broke down, and then I had to take care of the kitten who joined our family in early October...
When I finally decided to start, a miracle: the inspiration came back and I finished the collection in just a few days. The result: timeless, classic pieces, reinvented with polka dots and subtle grunge and gothic inspirations, for chic and quirky looks.
All the looks: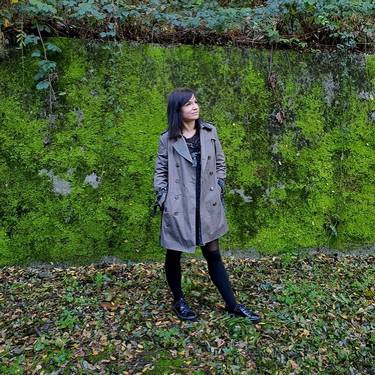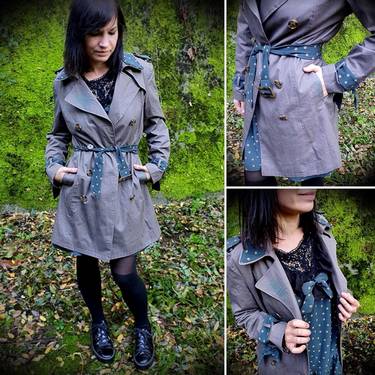 Here's the first outfit of the new collection!
It features a bottle green dress with beige polka dots and a pretty black lace and chiffon yoke. The loose fit with a ruffled hem will flatter all body types.
To go with it, I customized a trench coat with the same dotted fabric; I also had fun sewing random grids on the collar, the pockets...
A look that is both very classic and eally fun!
Dress available in sizes XS to L (3 pieces maximum); the coat is a one-of-a-kind piece in size S/M.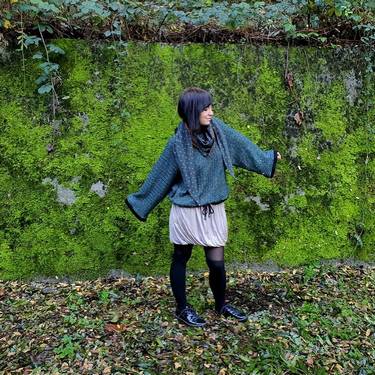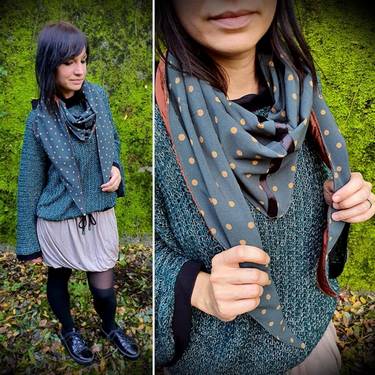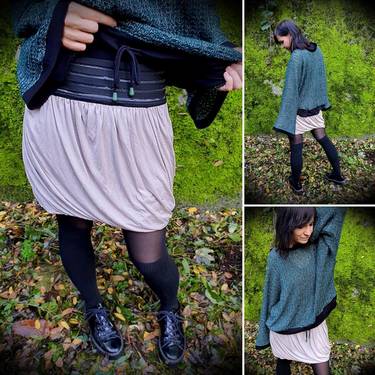 The must-have piece for the season: the oversized knitted sweater, which can be adjusted around the hips with ties.
I paired it with a draped mini skirt with a very original 5-row elastic belt.
Finally, I used the polka dots fabric again in my best-selling scarf.
One size sweater, available in 5 colors; skirt shown in beige, available in size XS to L in any color; scarf in small batch (3 pieces maximum)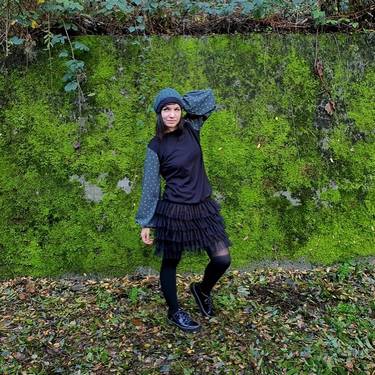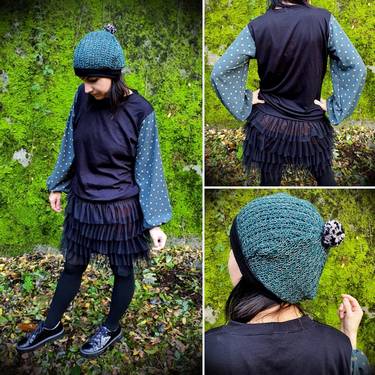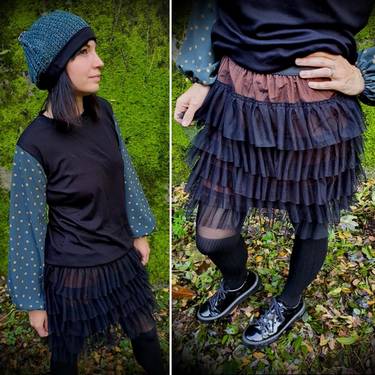 Let's finish with a chic and comfy outfit that features a black sweater with puffed sleeves in bottle green fabric, and a skirt with tulle ruffles inspired by the tutu.
Nothing is thrown away: I made a cute pom-pom hat with the scraps from the knitted sweater!
Sweater in size XS to L (3 pieces available); skirt shown in black tulle with brown lining, available in size XS to L in 10 colors; hat in small batch (3 pieces)
Thanks a lot for the way you welcomed this new collection which has made an incredible start!
All polka dotted items are limited edition, so don't wait if you want them or they may be out of stock soon. The other items can be made over as long as the material is available from my suppliers.
Of course, I wanted to offer variations of some of these new designs using other fabrics.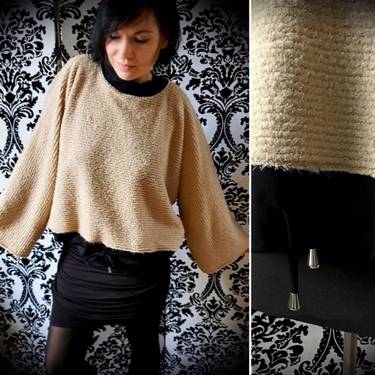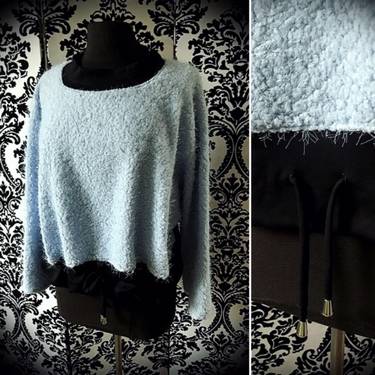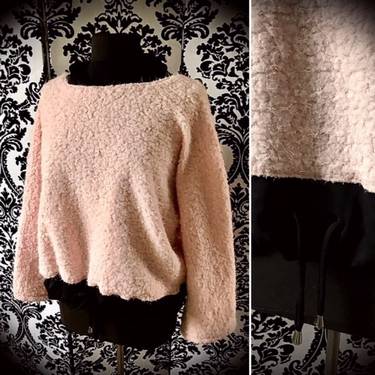 Warmth and comfort in these oversized sweatshirts, this time made in a very soft and cozy plush fabric. You'll love them during the winter!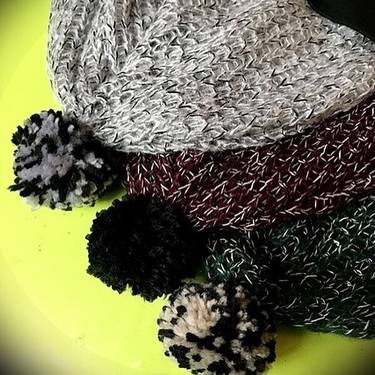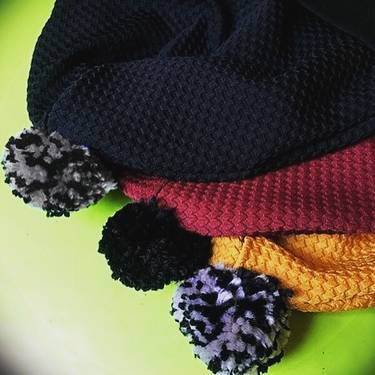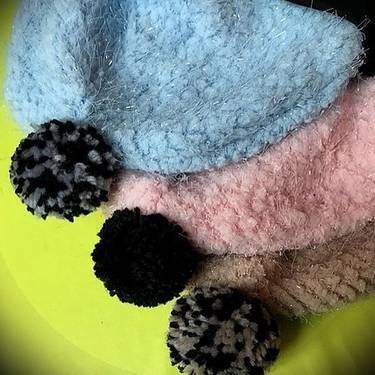 The beanie is back in other colors and other materials!
Some of these can be remade, some are unique pieces, so don't hesitate too long.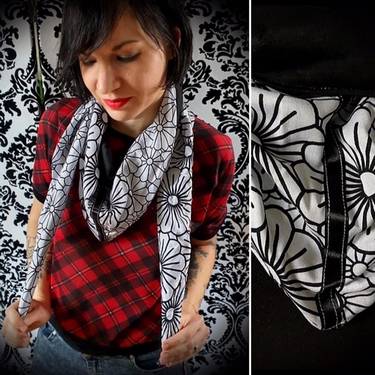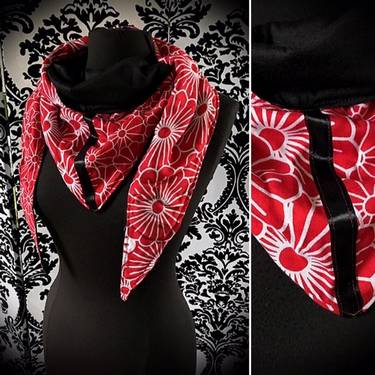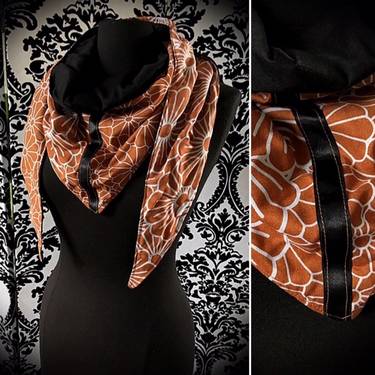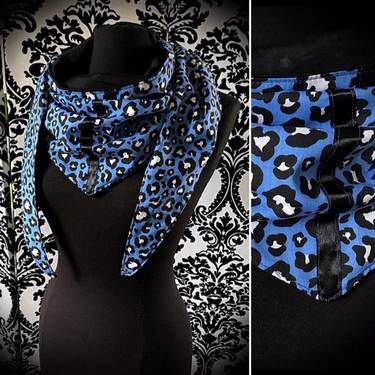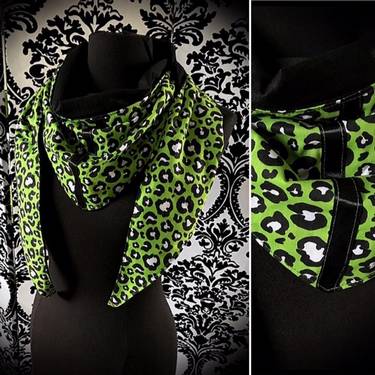 Here are 6 new scarves based on the one offered in the fall collection: elegant or bold prints - there is something for everyone!
All the pieces that are still available can be found in the online shop - worldwide shipping is free!
Comments
Leave your comment