January / February new pieces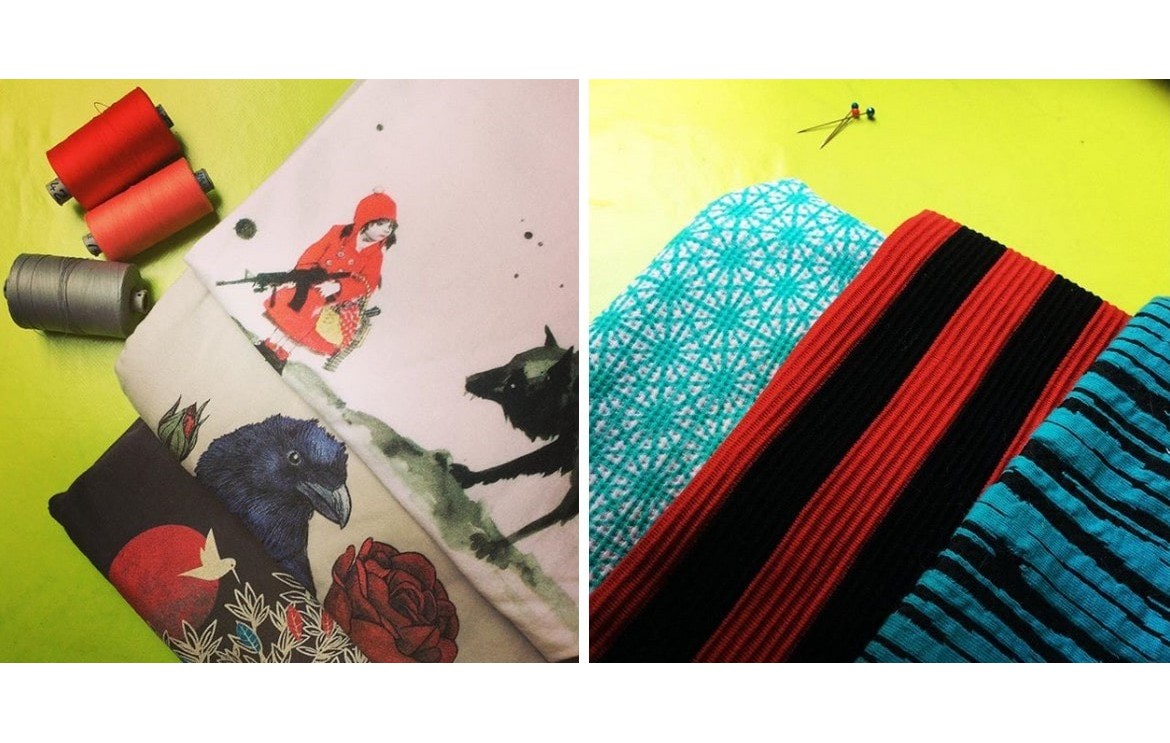 Jon Snow was right: winter is here. My goal now is to bring color to your winter outfits!
Proof: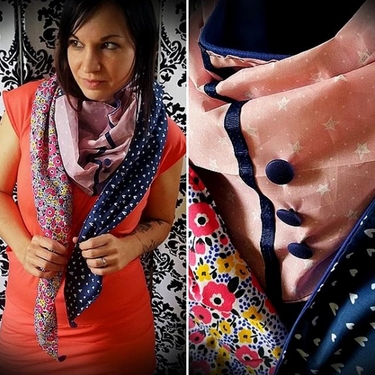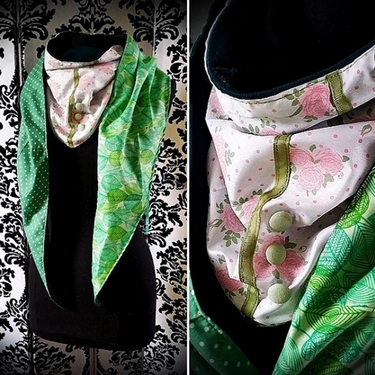 Let's start with 3 new scarves with beautiful geometric or floral prints.
Some of you bought many scarves last Christmas as they make great gifts : no questions about the fitting, and they're easy to wear daily even for those who have a rather classic wardrobe ;)
In the picture, I'm wearing it with my biggest best-seller: the pocket dress, here in Living Coral (color of the year 2019) and with a built-in bow under the chest.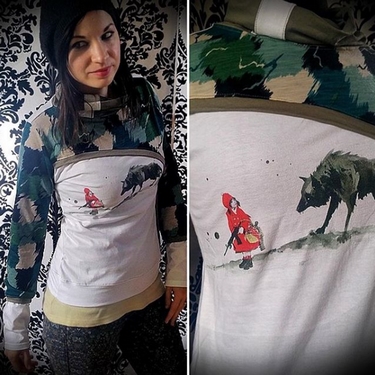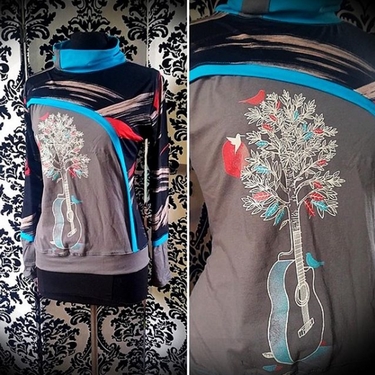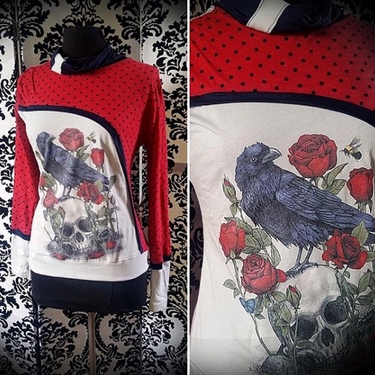 Rightly or wrongly, I can't imagine limiting myself to one style. I like to experiment with unusual fabrics, and I get inspiration everywhere... and then from time to time, I return to my very first love: a fun style and beautiful prints. It's definitely what I aimed for in these 3 tops made from Threadless t-shirts, with a large asymmetrical insert.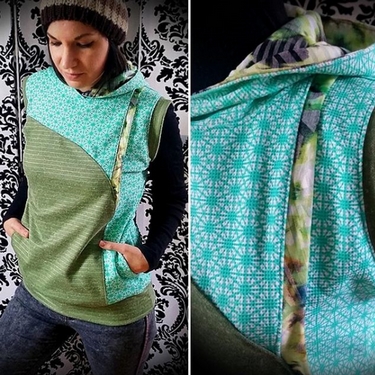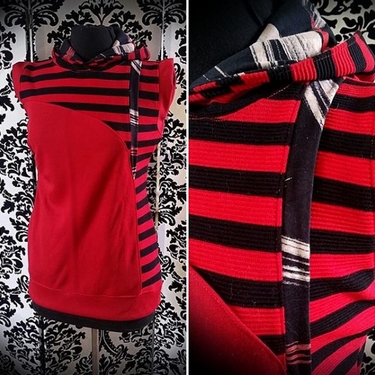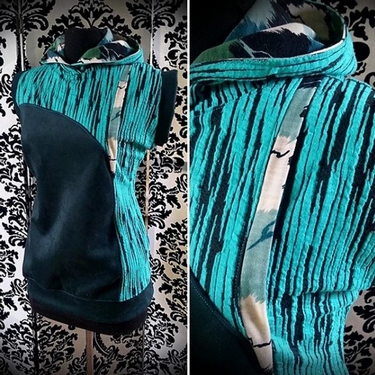 Bold colours, unusual prints, slightly loose fit and a sportswear feel: these 3 sleeveless hoodies will keep you warm with style!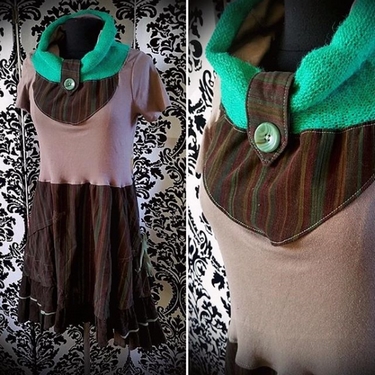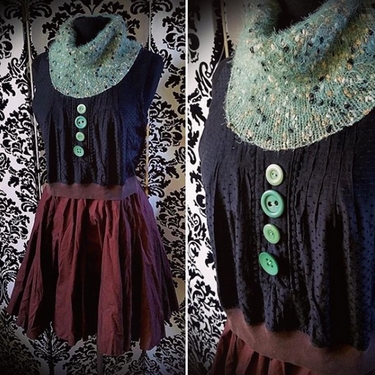 New creations in the upcycled line, sold at a reduced price. Lately, I found interesting vintage pieces in the same shades of colors: brown, black, mint.Here are 3 super cute dresses I made using all my random finds in garage sales and thrift store. The big cozy collars are scraps from sweaters, scarves... in a zero waste approach.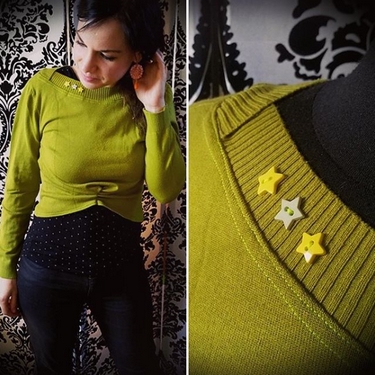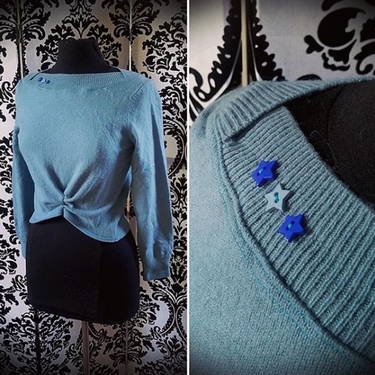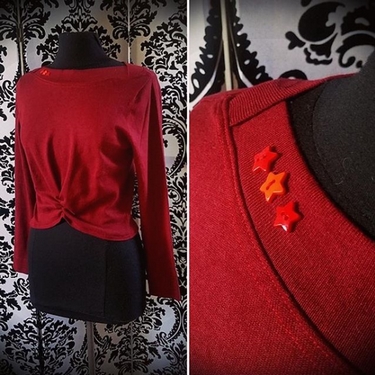 I also found 3 turtleneck pullovers: lovely colors but plain boring style... they totally deserved a second life! And so I turned them into these adorable cropped sweaters.
All the pieces that are still available can be found in the online shop - and yes, worldwide shipping is free!
… and now, I can't wait for Spring to be here!
Comments
Leave your comment