Old school tattoo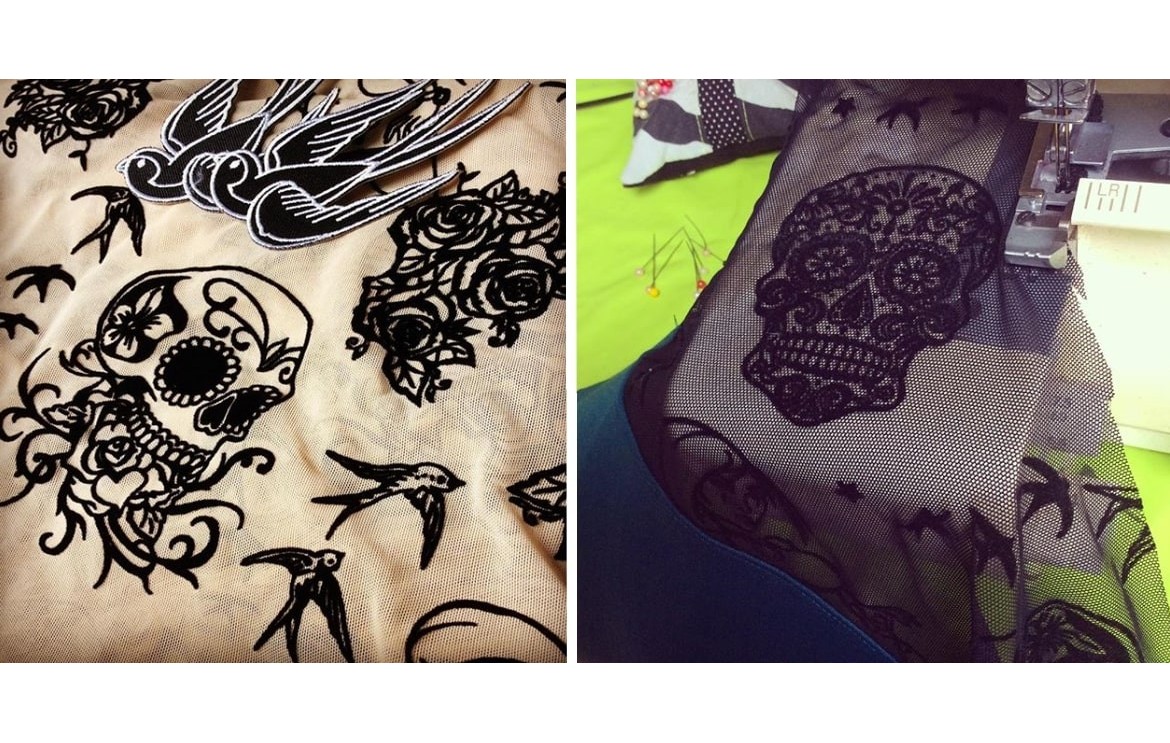 Ink lovers: you might want to see that!
After "Party Time" and "Oh, the horror!", I'm happy to introduce "Old school tattoo"! Skulls, roses, swallows... throughout November, all the creations were adorned with beautiful traditional tattoo prints.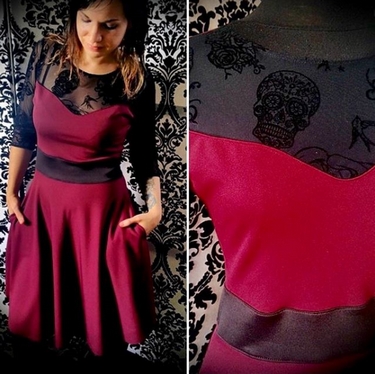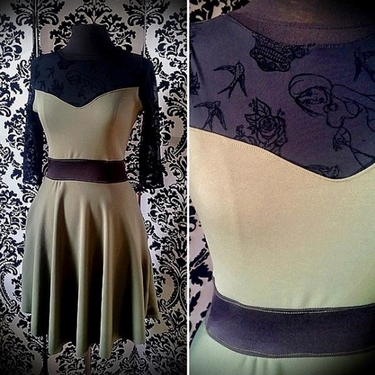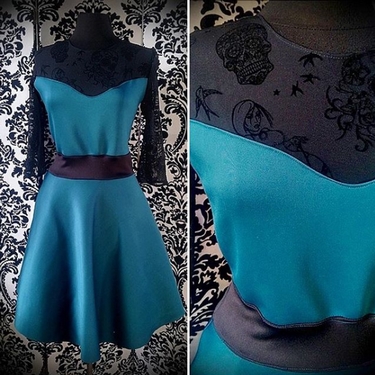 Retro inspired but made with modern materials (medium weight lycra/scuba in teal blue, dark wine and khaki), these 3 dresses are the very first pieces for this theme.
Many of you have asked me to make more as custom orders.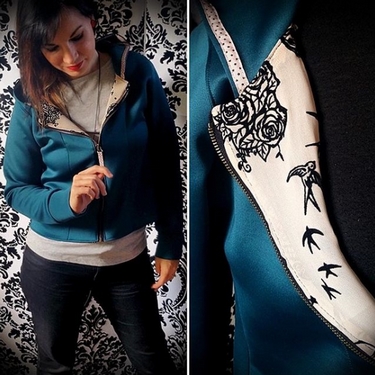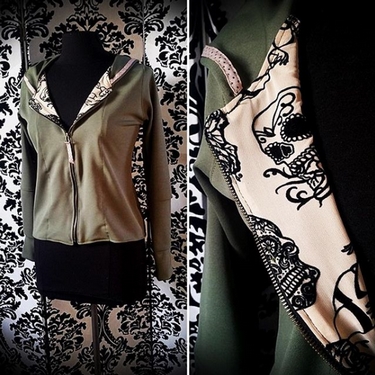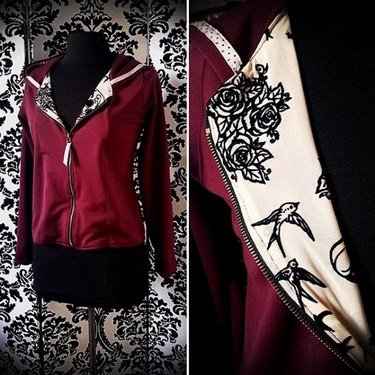 Halfway between the sportswear sweat and the classy little jacket, these 3 new hoodies will be absolutely perfect for the fall/winter season! I used the same fabrics but this time the tattoo print is flocked on a nude background.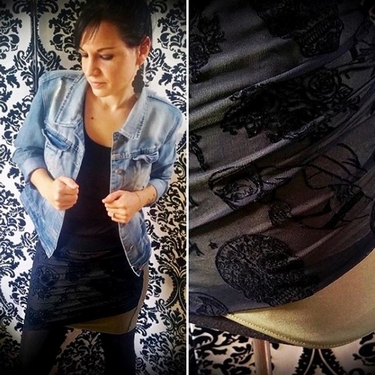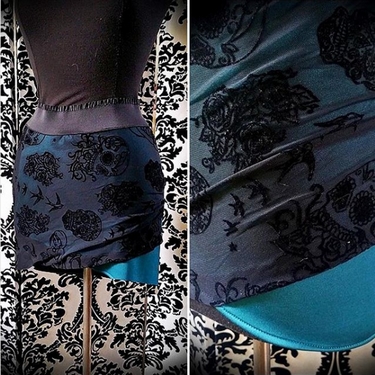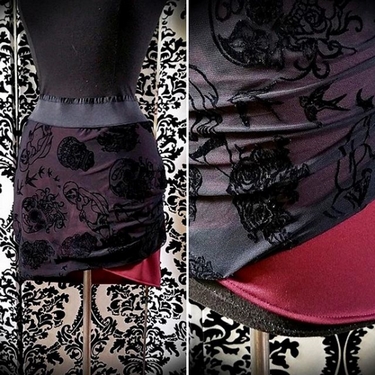 Black tattoo draped panel on the front of these skirts - they're comfortable, original and easy to wear regardless of the season. I'm wearing one with a denim jacket, thick tights, and a pair of boots - but I can totally see them with Converse for spring!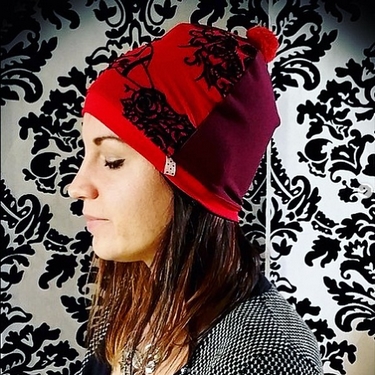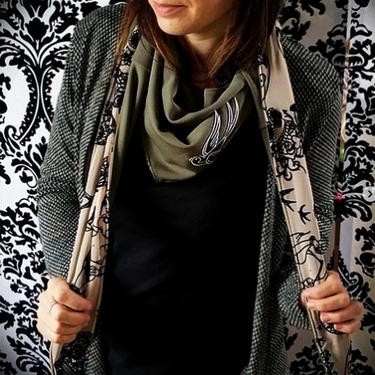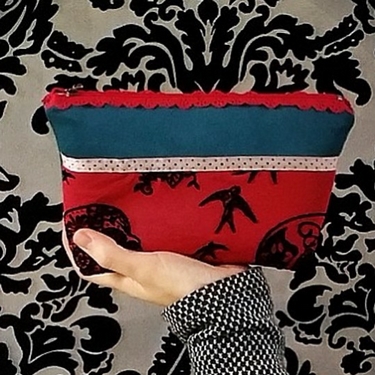 Hats, scarves, purses... I made tons of accessories! Surprise, the beautiful tattoo fabric is also available in red  ;)
Available once again in 3 colours.
Some of you were super fast and have already grabbed several items! What is still available can be found in the online shop(free worldwide shipping)

Stay tuned, the winter collection will be released in just a few days! ;)
Comments
Leave your comment