Spring 2020 collection and May new pieces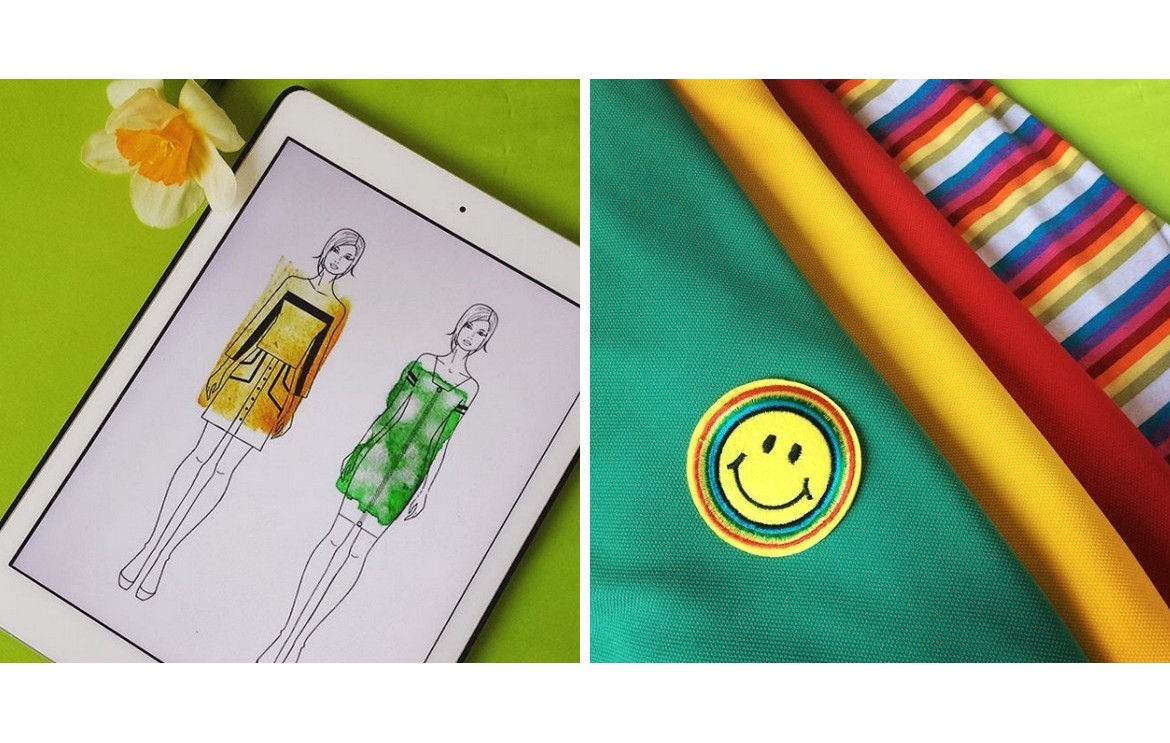 The Spring 2020 collection has been released!
Directly inspired by the 90's, this cute and regressive collection will bring a little colour and fun in this rather peculiar year 2020!
All the looks: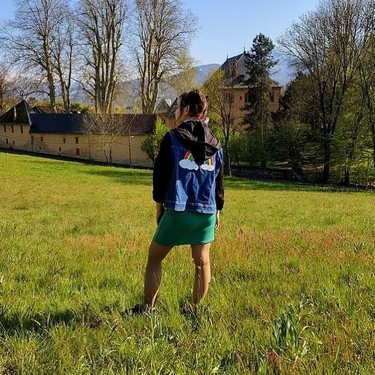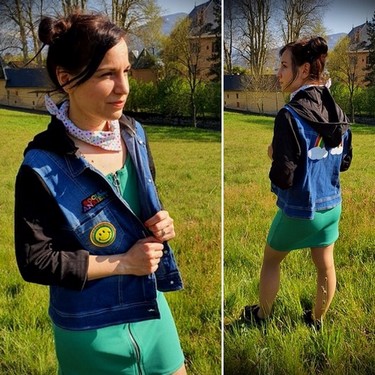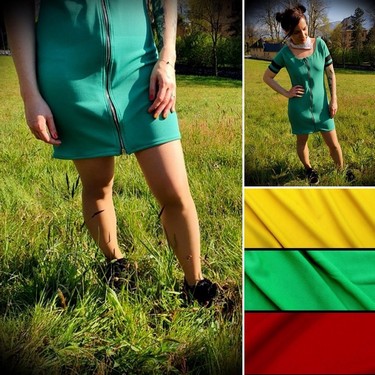 The first outfit features a pretty simple dress with a big front zipper. 
It is worn with a custom denim jacket with several rainbow patches and contrasting sleeves and hood.
And a must-have accessory of the 90s: the bandana scarf, with a lovely rainbow polka dot print!
Dress displayed in green, also available in yellow and red - size XS to L.
The jacket is a unique piece (it corresponds to an S/M worn loose to an M/L)
Several bandanas available (small series)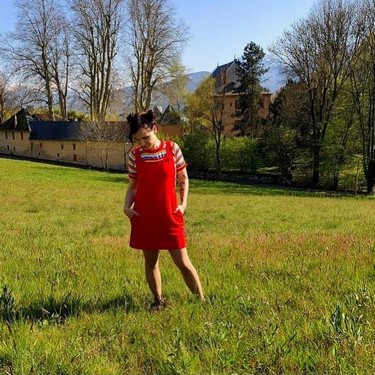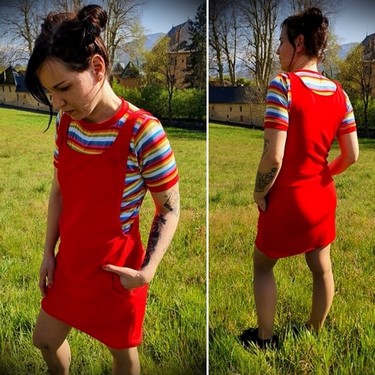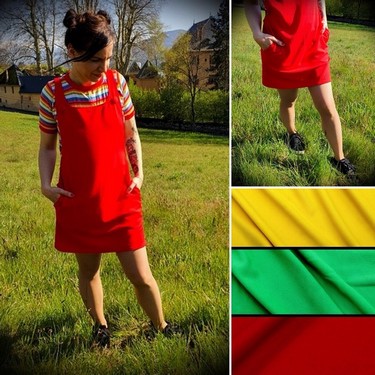 Second outfit: the most colourful look, composed of a pinafore dress with pockets worn over a rainbow-striped t-shirt!
Dress and t-shirt displayed in red, also available in yellow and green - size XS to L.
Just 2 t-shirts can be made in custom sizes.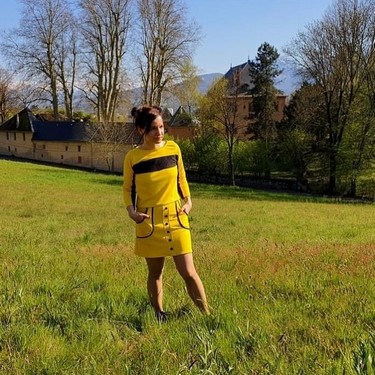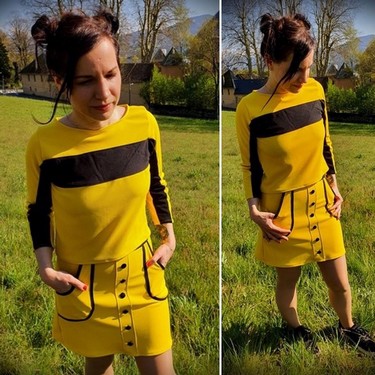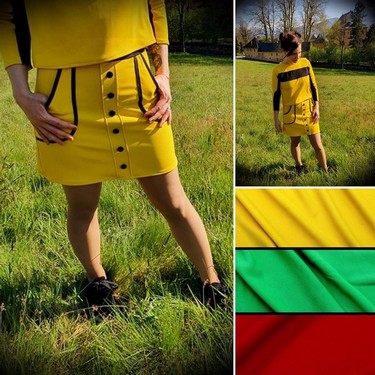 If my main inspiration was the 90's fashion, this third and last outfit has totally a 60s feel to it, and many of you have noticed it! It includes a crop top with contrasting bands and a trapeze skirt with buttons.
Top and skirt shown in yellow, also available in red and green - size XS to L.
Of course I've reused my own patterns with other fabrics: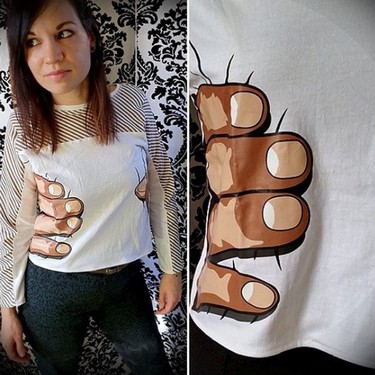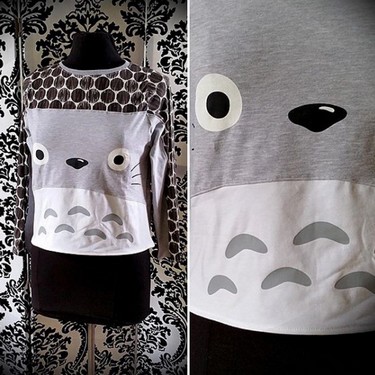 I hope that these new creations, based on the crop top from the spring collection, will make you smile: a giant hand, a dragon, Totoro, quite a program!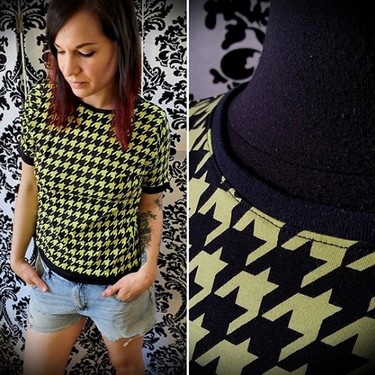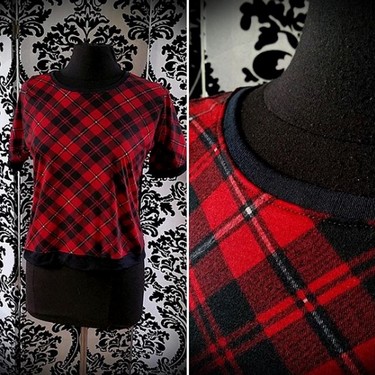 A relaxed fit and bold prints - that's the recipe for these 3 new t-shirts! As the style is rather basic, I chose beautiful graphic patterns, just like I did with the rainbow striped t-shirt.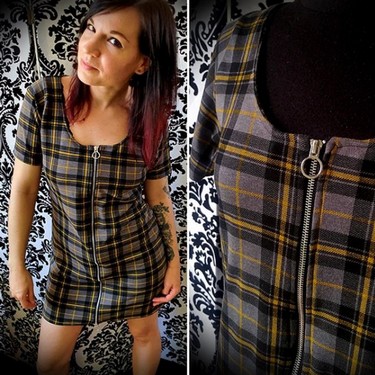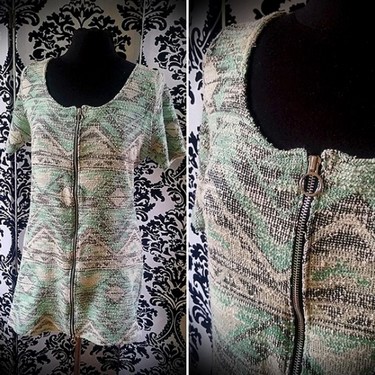 The 90s have called, they want their dress back! 
The zipper dress is now offered in 3 prints; wear these little numbers with a denim jacket and tights when the weather is cold, or with a nice pair of sandals this summer!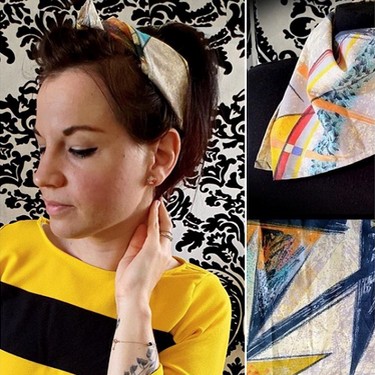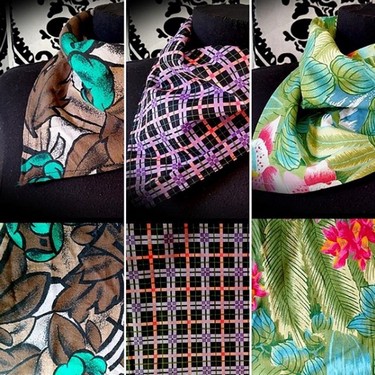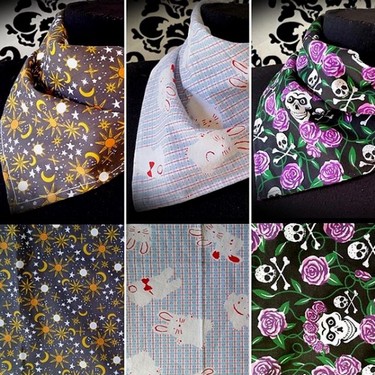 As a scarf around the neck or as a headband in the hair, the bandana is such a versatile accessory! And with these 7 new colorful and funny prints, I'm sure there will be one for you!
You have given a very warm welcome to this new collection, thank you very much!
You can find everything in the online shop - worldwide shipping is free!
These new designs were imagined several months ago and the supplies were ordered at the very beginning of the year, and I didn't foresee that this collection would come out during a worldwide pandemic.
Perhaps there is no coincidence, and I really like this symbolism of the rainbow, which you see when the sun pierces through the rain.
Thanks again, stay safe and see you in a few weeks for the summer collection ;)
Comments
Leave your comment