Inspiration (1) : party outfits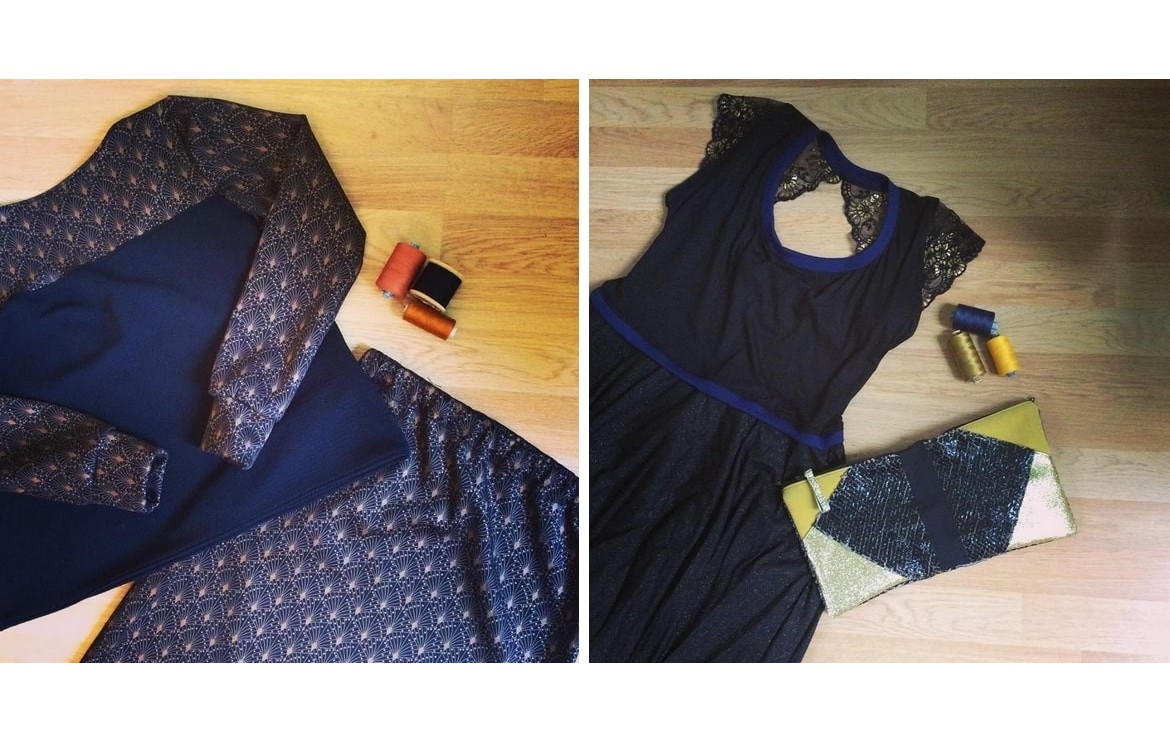 Because there are so many beautiful pieces to discover or to rediscover in the online shop....
... and because you can get a better idea of the designs when the clothes are worn, I decided to share from my workshop some outfits made with items from the online shop !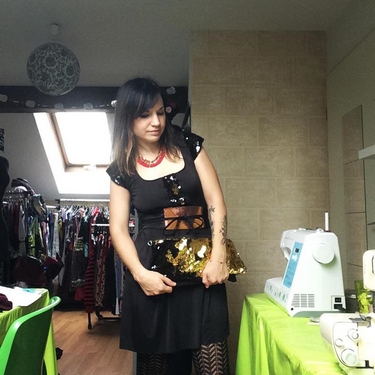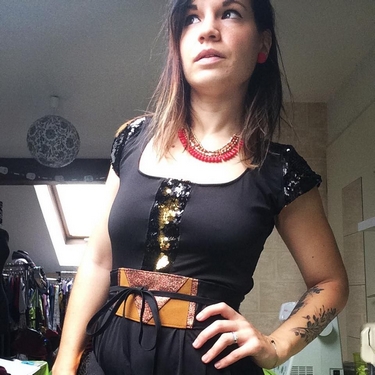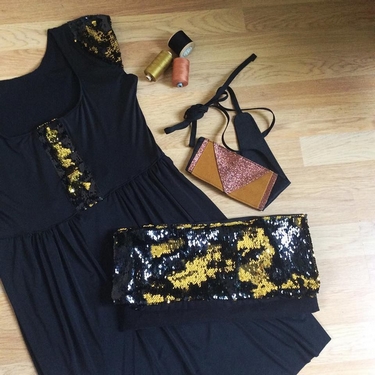 Shine bright with this very first party outfit with sequins and glitters!
Items references : dress - belt - bag
Other colours are available.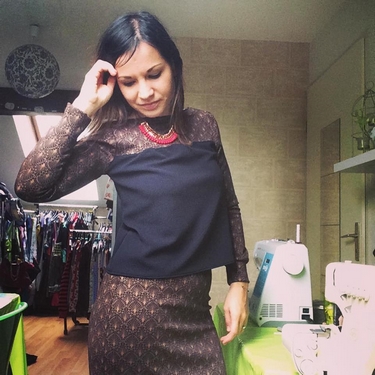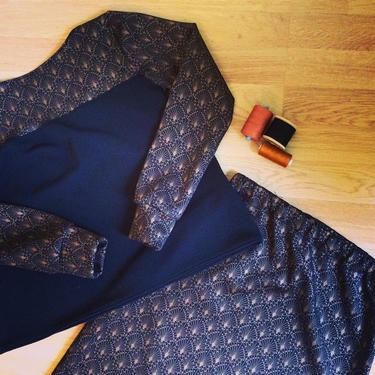 Second outfit: including a short top and a midi skirt with a beautiful bronze Art Deco print. Wear these during the day with pretty flats or boots and in the evening with stiletto heels!
Items references: top - skirt
Other prints and sizes are available.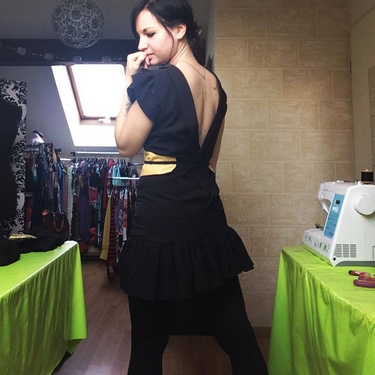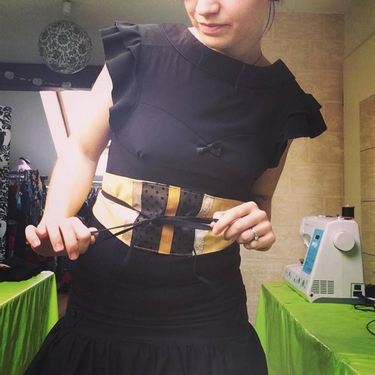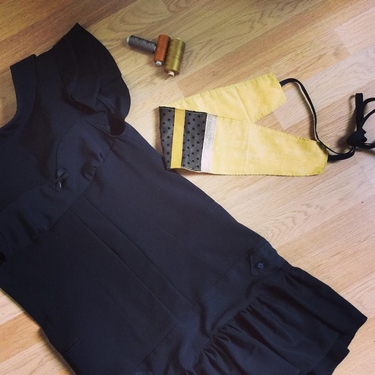 This third outfit is quite something! Check out this open back dress made from a men's suit. It was somehow a big technical challenge, made directly on my sewing dummy. To bring some colour, it is worn it with a yellow obi belt.
Items references: dress - belt
For the belt, other colours are available.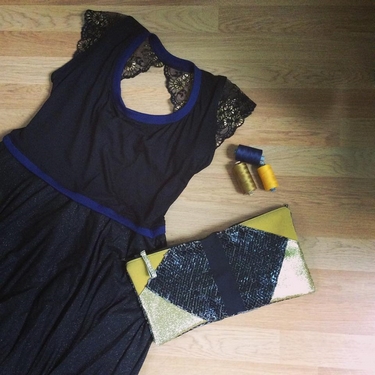 The last outfit is really flattering, with this black mid-length dress with open back, lace inserts and royal blue details. It is paired with a black fake leather purse with yellow-suede and gold glitter inserts.
Items references: dress - bag
For the bag, other colours are available.
All these looks were originally thought for the winter holidays... but they will be perfect for any special occasion in the future! What is still available can be found in the online shop(free worldwide shipping) ; some items have already been sold but can be reproduced as custom orders depending on the availability of my supplies.


I would also like to take this opportunity to wish you the best for 2019 - I am looking forward to share with you new creations!
Comments
Leave your comment