Inspiration : 4 outfits with glitters for the holidays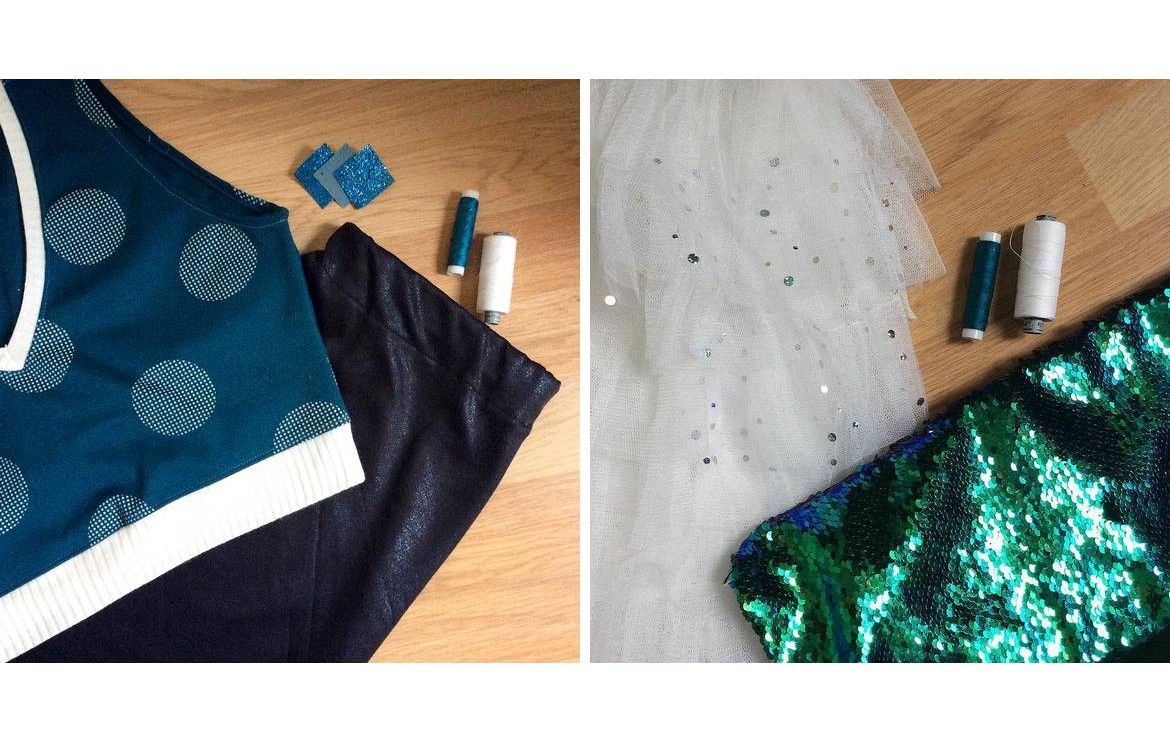 The holidays are coming up...
... and you might be thinking about your outfit! That's good, I've handpicked for you both classy and original pieces to create 4 party looks!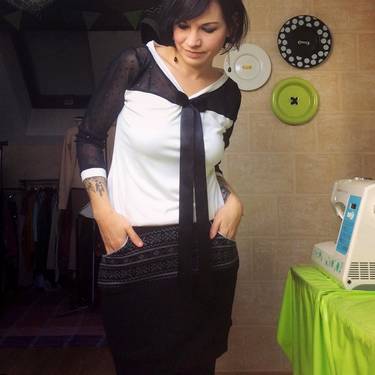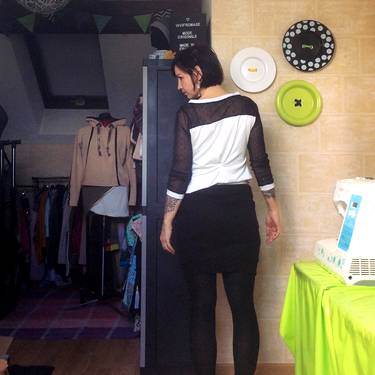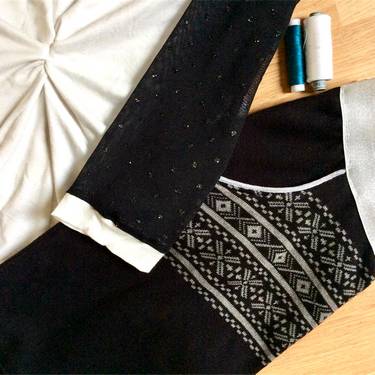 Let's start with a white top with black swiss dots details associated with a black snowflake printed skirt that I made from a man sweater.
An outfit that could be worn everyday with boots and a jacket, and as a party outfit with heels and bold jewelry!
Tip: I am wearing the top... with the back on the front! Give it a try with your t-shirts and cardigans, some of them can look really good this way.
Items references: top - skirt - both are one-of-a-kind pieces, I also made the same skirt in a gray sweater.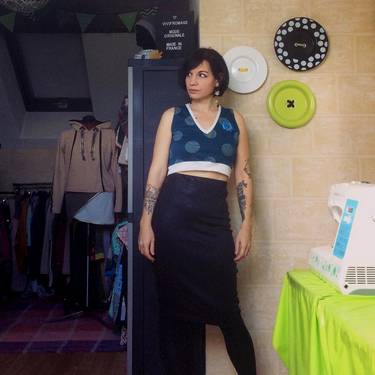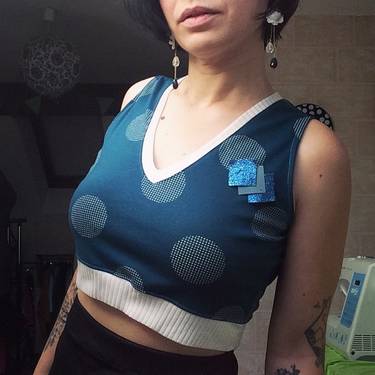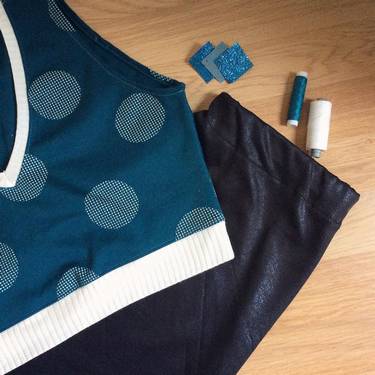 Let's keep up with this blue bralette with white dots worn with a high waisted black lamé skirt. The small brooch in fake leather brings a touch of glitter to make the outfit more fun!
Items references: bralette - skirt - brooch - the top is a unique piece, the brooch has been declined in several colors and the skirt can be custom made.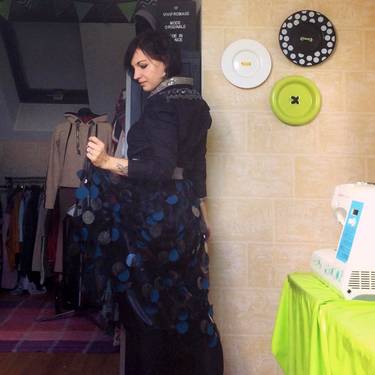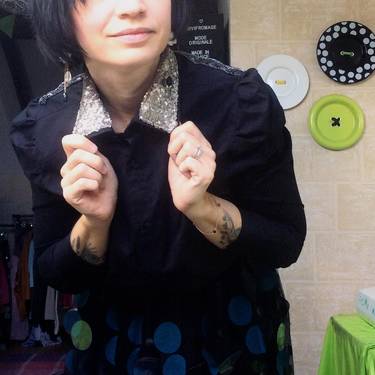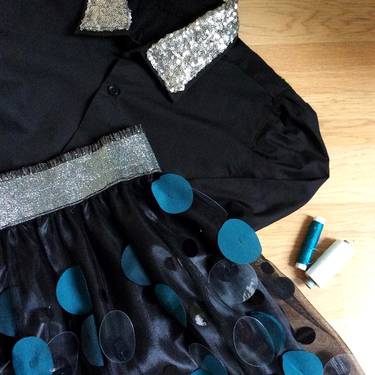 Sequins!
They can be found both in the collar of the top that I made from a man's shirt, and in the black tulle skirt dotted with large transparent sequins and teal dots.
Items references: top - skirt - the top was also made from a light grey shirt, the skirt has been sold but is still available with white polka dots.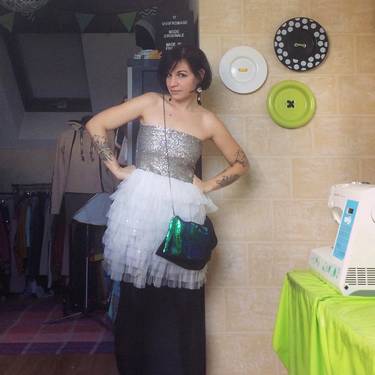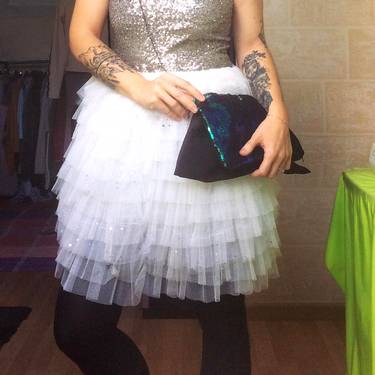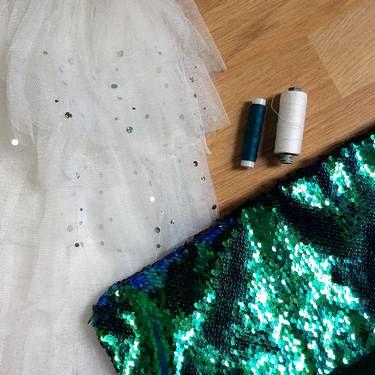 Let's finish the year 2022 in beauty with a pretty strapless dress with silver sequins and white tulle ruffles. A must-have to keep your phone, wallet, makeup and candies: a reversible black/green sequins bag with a removable chain.
Items references: dress - bag - both are one of a kind; the bag is also available with black and gold sequins.
Most of these items can be found in the online shop (free worldwide shipping), unless they have already been sold - some of them can be remade as custom orders depending on the availability of my supplies, feel free to contact me to know more  ;)
Comments
Leave your comment