Inspiration : 4 transitional outfits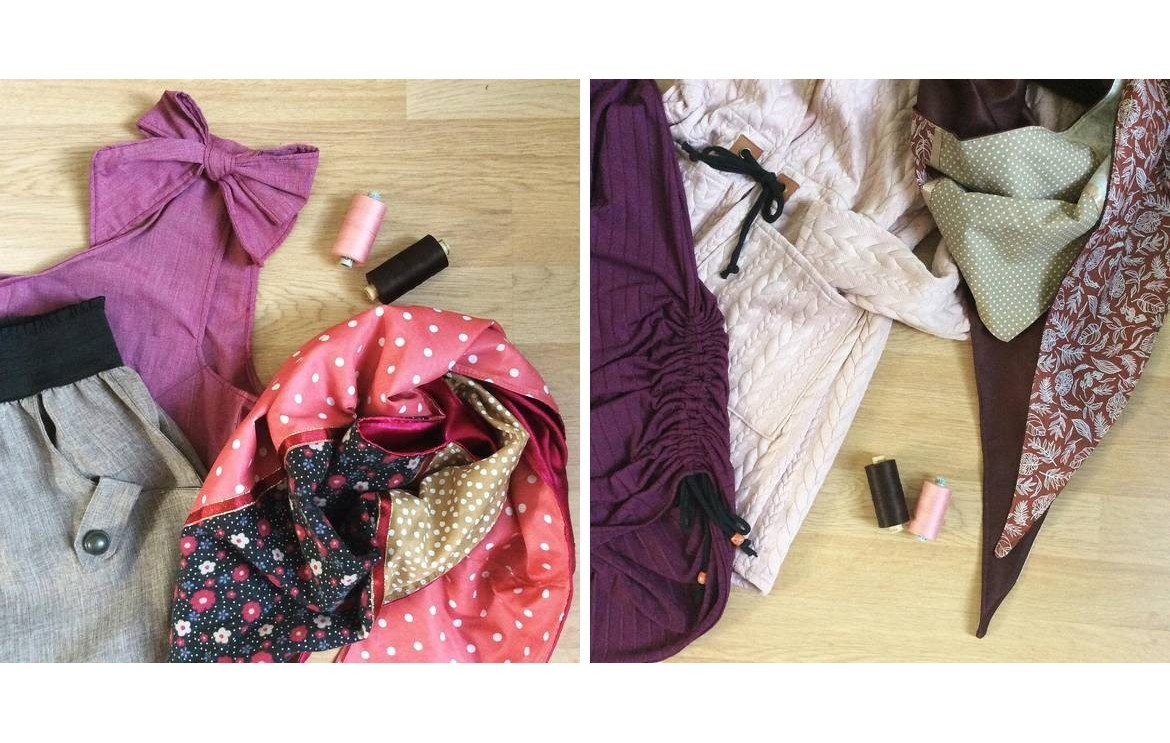 to move from summer to fall!
For me September, sometimes October, are transition months: the weather is still nice, but we already look for more earthy and soft tones after the bold and colorful summer looks.
So I composed these 4 outfits: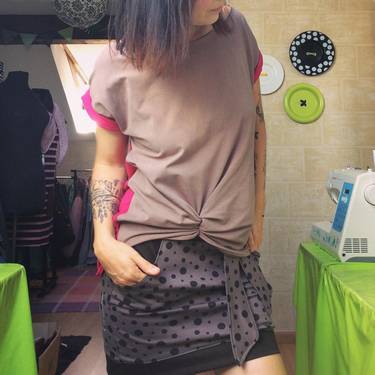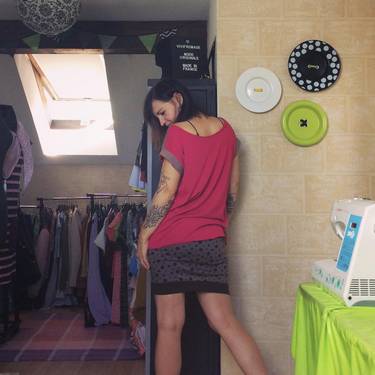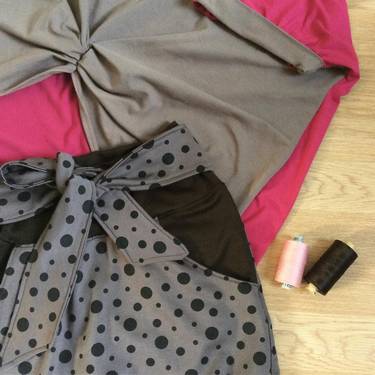 Let's start with this first outfit featuring a taupe/pink loose t-shirt and a brown mini skirt with polka dots.
Items references: top - skirt - both are unique pieces currently at discounted prices!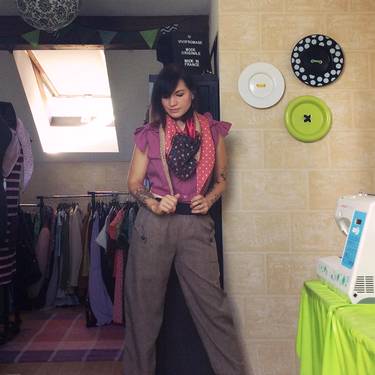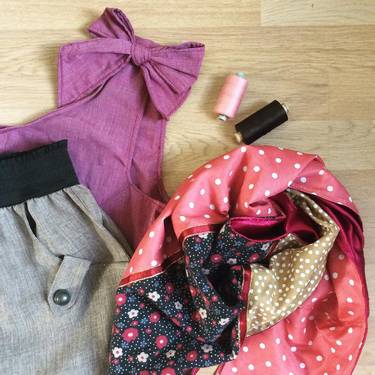 Soft, faded tones with this carmine red crop top made from a man's shirt that I am wearing with the 7/8 pants from the last fall collection here in taupe. A pretty scarf brings a printed detail to the outfit.
Items references: crop top - pants - scarf - the top and the scarf are unique pieces, the pants can be made in several colors as custom order.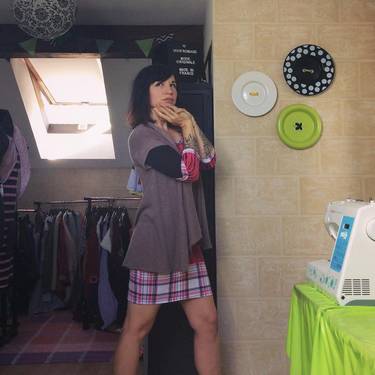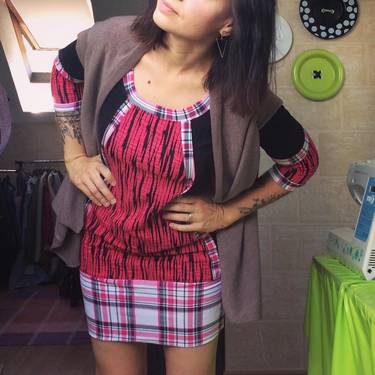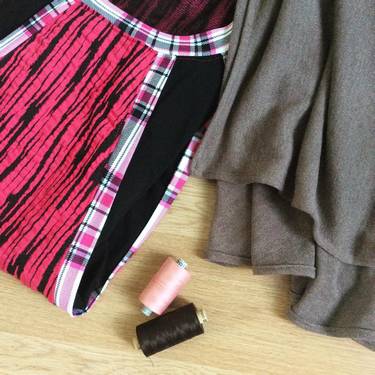 This off-season look features a black dress with hot pink printed panels (wear it with tights if the weather gets too cold!) and a pretty asymmetrical taupe knitted vest that will keep you warm and cozy.
Items references: dress - vest - both are one-of-a-kind pieces and are currently offered with a discount.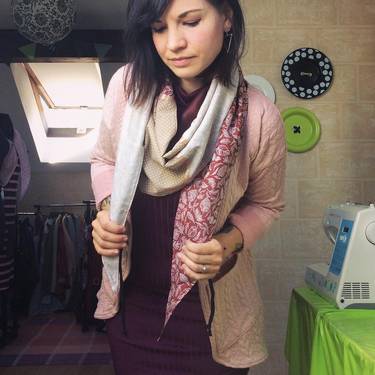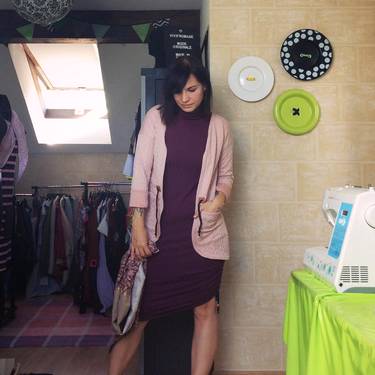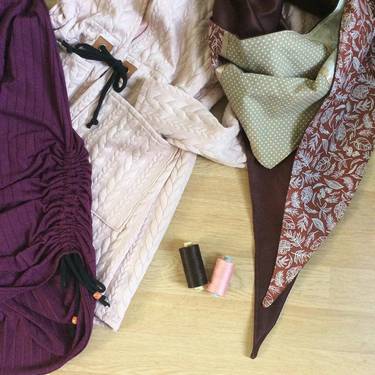 Here is already the last outfit thought for the first days of autumn.
It features a plum turtleneck dress, warmed up by a jacquard cardigan in dust pink. The look is completed by the must-have accessory of the season: the scarf, here with several prints in shades of beige and brown.
Items references: dress - cardigan - scarf - the dress and the scarf are one of a kind, the cardigan can be made in any color.
Most of these items can be found in the online shop (free worldwide shipping), unless they have already been sold - some of them can be remade as custom orders depending on the availability of my supplies, feel free to contact me to know more  ;)
Comments
Leave your comment