Inspiration : the must-have summer accessories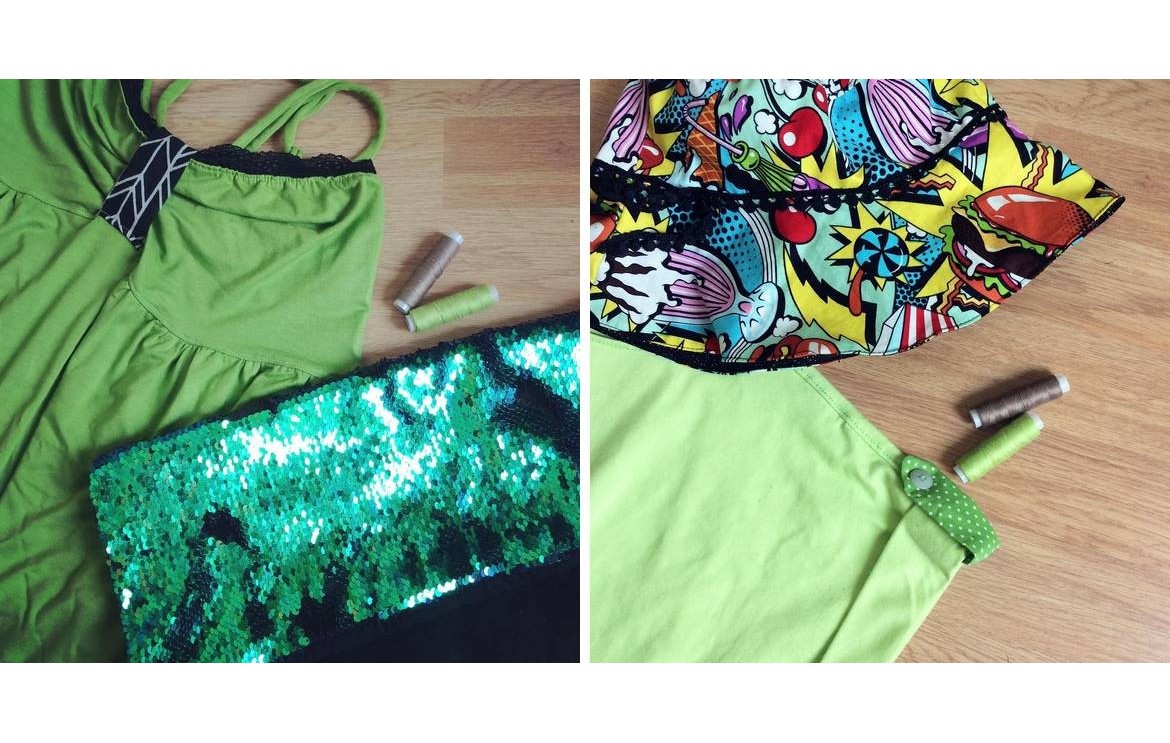 Summer is here!
I handpicked for you a new batch of outfits featuring a must-have accessory of the season!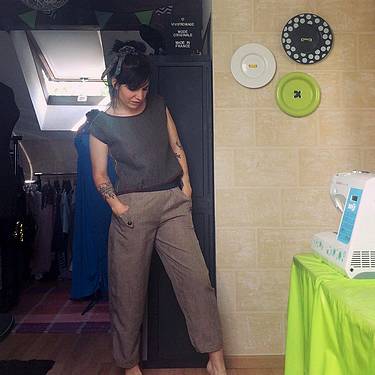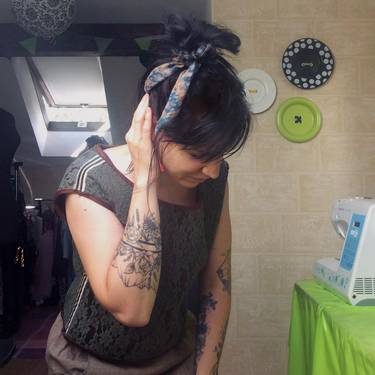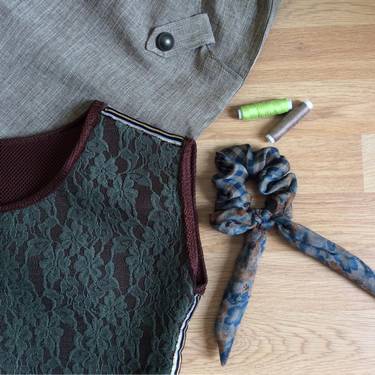 Let's start with a look perfect if the weather is unsure: a sleeveless crop top in khaki lace on a brown background, worn with taupe 7/8 length pants. The accessory is of course the scrunchie, which turns a simple ponytail into a chic and retro hairstyle!
Items references: top - pants - scrunchie - the top is a unique piece, it is also available in brown lace on a duck blue background. The pants are available as a custom order in several colors. There are plenty of scrunchies in stock with a special offer if you order at least two.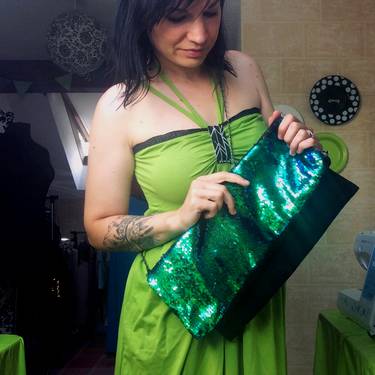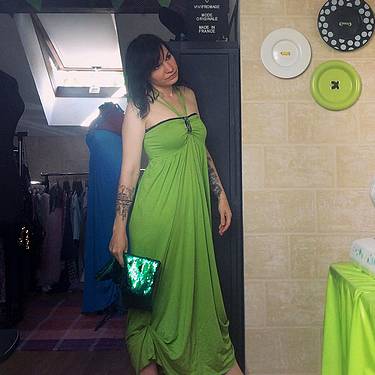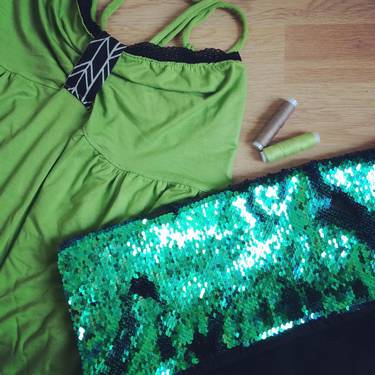 First the scrunchie, now the purse! In a sequinned version, it will bring a classy touch to any outfit (here a super comfortable lime green long dress). It's a perfect option for all the beautiful events of the season like weddings and ceremonies.
Items references: dress - bag - the dress is no longer available but you can still order the bag, in green and gold; both have a reduced price!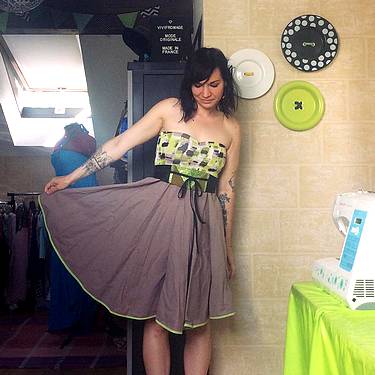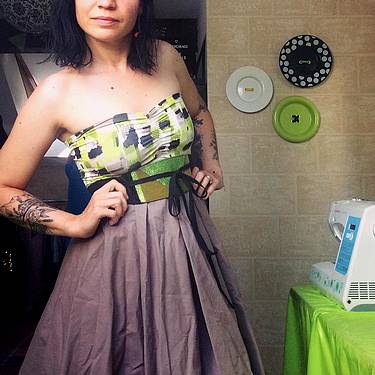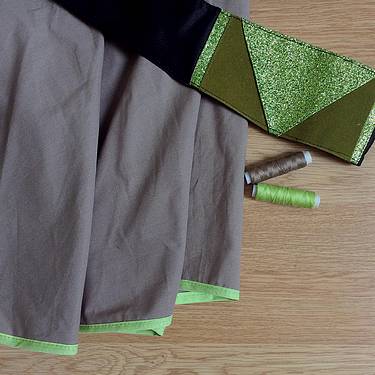 Here is another pretty accessory to add to your summer looks: the obi belt! Double function: it will both cinch the waist (perfect for bending flowing dresses like this taupe and green strapless dress with a very full skirt) and it will bring a touch of sophistication to the outfit. Here a very classy design in black satin, khaki suede and green glitter fake leather.
Items references: dress - belt - do not hesitate too long, both are unique pieces at low prices! The belt is still available in bronze and blue.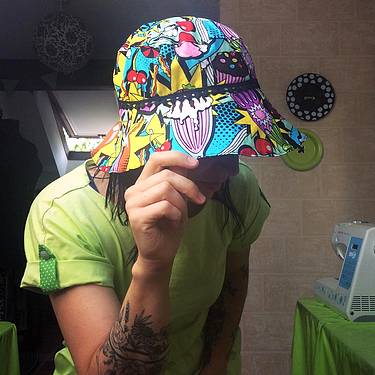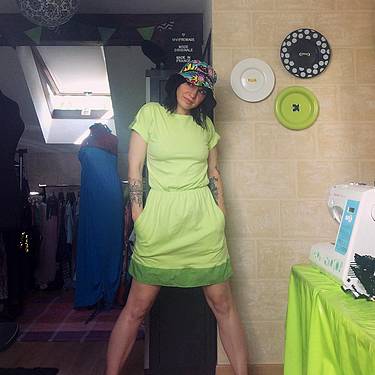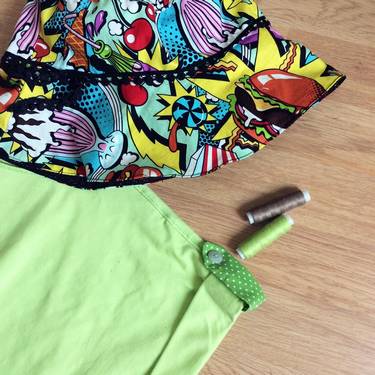 Let's finish with an essential item: the hat! With the come back of the 90's fashion trends it is of course a bucket hat with a fun pop art print. I am wearing it with a pretty green dress with white polka dots details.
Items references: dress - hat - both are unique pieces (to be found at a reduced price in the "Outlet" selection of the online store!)
And if you like this hat, there are some in the summer 2022 collection - check them out now on the site ;)
Most of these items can be found in the online shop (free worldwide shipping), unless they have already been sold - some of them can be remade as custom orders depending on the availability of my supplies, feel free to contact me to know more  ;)
Comments
Leave your comment