Inspiration : 4 quirky outfits with plaid and houndstooth prints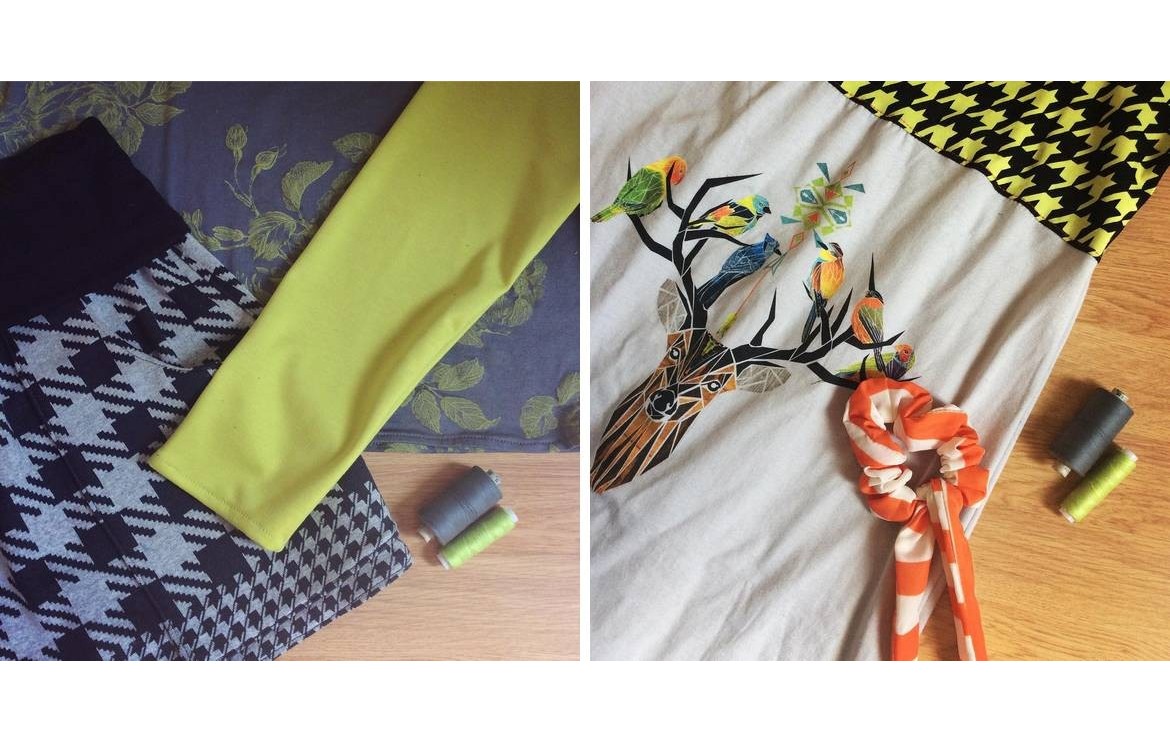 If you already know my work, you know that I love prints!
So I decided to create looks featuring 2 timeless patterns: plaid and houndstooth.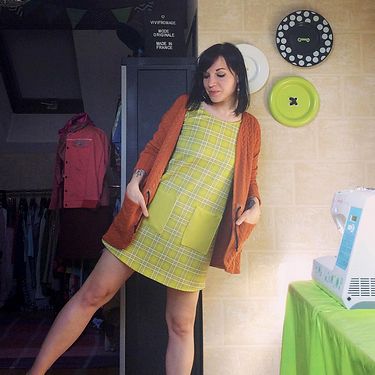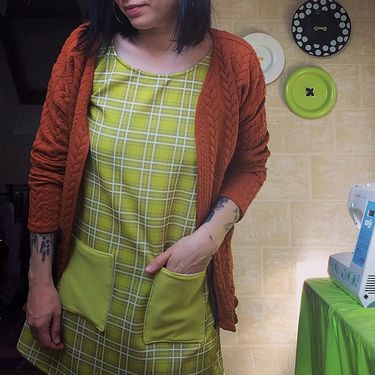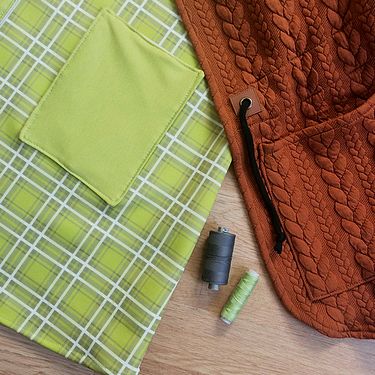 Let's start with a lime green tartan dress, worn with a rusty cardigan for an unexpected color contrast!
Items references: dress - cardigan - the dress is one-of-a kind, the cardigan is also available in the shop in light pink right now and can be custom-made in any color.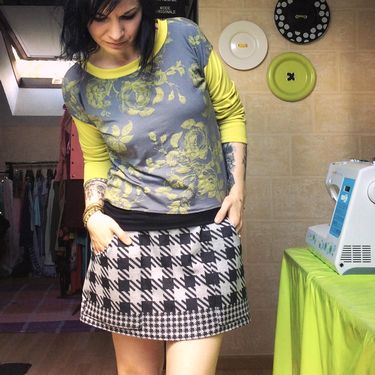 1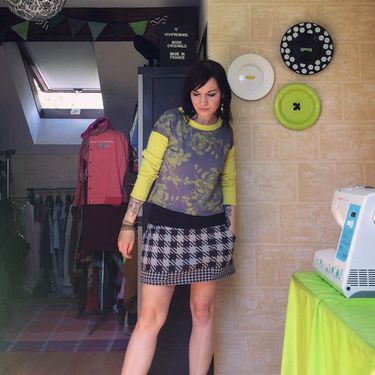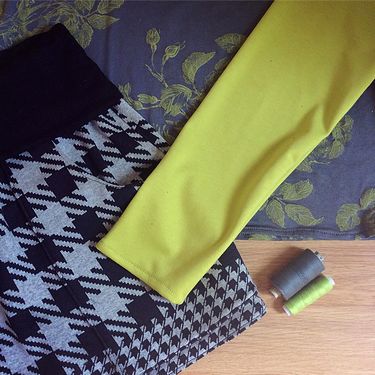 Houndstooth this time, in a black and grey XXL design in this short skirt paired with a lime green floral printed top... let's mix and match prints for a fresh and quirky style!
Items references: top - skirt - both are unique pieces (that should fit a size L or XL, they are pinned in my back!); declinations in other prints can be found in the shop.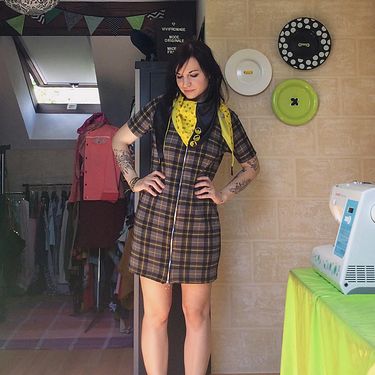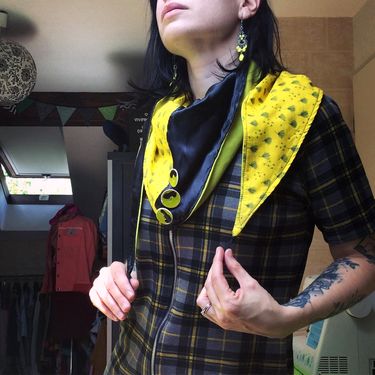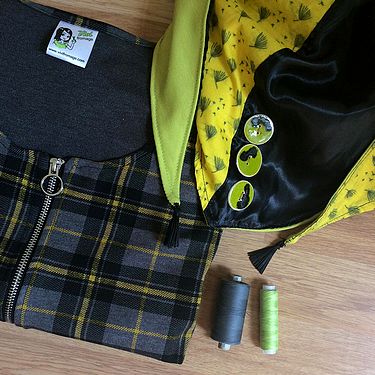 Let's go back to plaid in this pretty grey, black and yellow dress with a large zipper inspired by the 90s fashion. A yellow and black scarf with dandelion print completes the outfit.
Items references: dress - scarf - both are unique pieces but there are similar designs with other prints in the shop!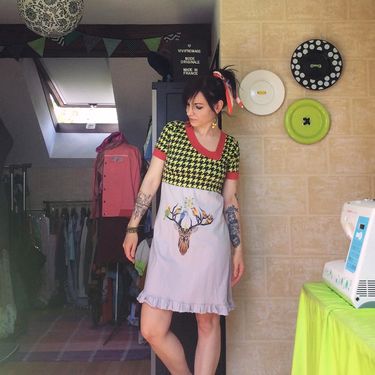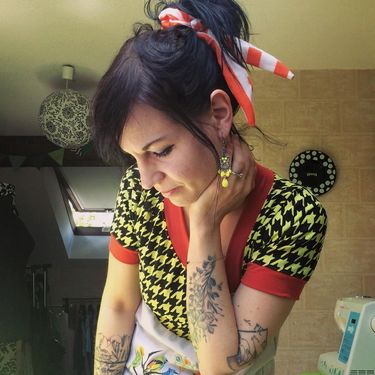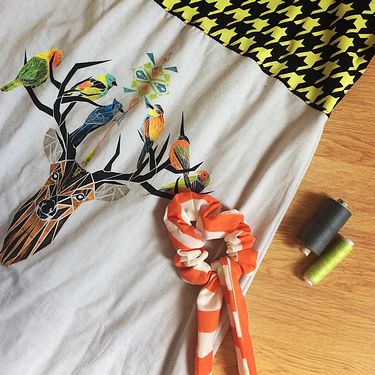 Let's finish with houndstooth, in a chartreuse/black version in the upper part of this pretty gray dress with a screenprinted deer and a very unusual asymmetrical neckline. For another artsy/graphic detail I added an orange/white striped scrunchie. A perfect summer look for less than 40€!
Items references: dress - scrunchie - both are ooak but there are still many other scrunchies; take advantage, the dress is on sale at a very low price!
Most of these items can be found in the online shop (free worldwide shipping), unless they have already been sold - some of them can be remade as custom orders depending on the availability of my supplies, feel free to contact me to know more  ;)
Comments
Leave your comment