Inspiration: 4 green outfits as fresh as a mojito!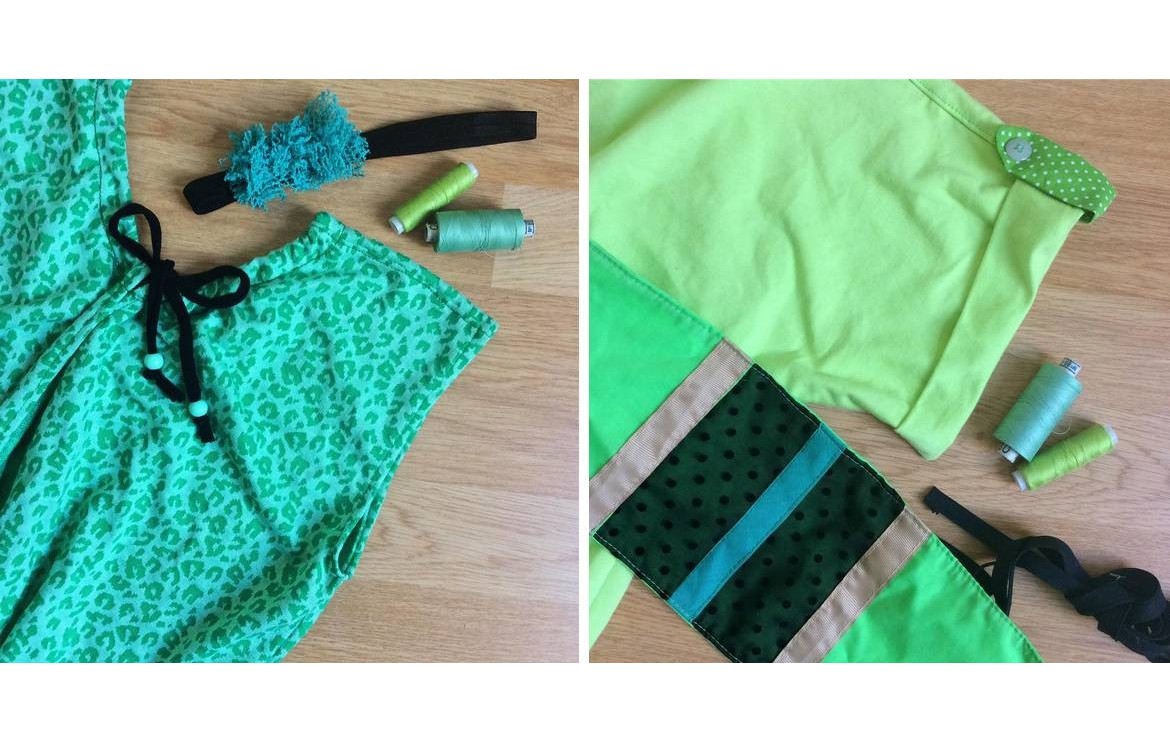 ... that can be consumed without moderation!
During the summer, I often crave mint and lime... and I'm not (just) talking about mojito!
So I've come up with 4 looks for you that are as fresh as a summer cocktail.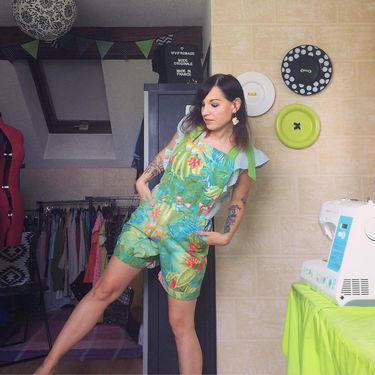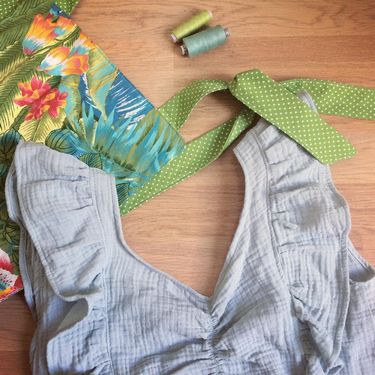 The first one features the double gauze crop top of the new collection and short dungarees with a tropical print... just with this outfit we're on an island in the sun!
Items references: top - dungarees - the top is available on order in many colors; the dungarees are a unique piece and it is on sale!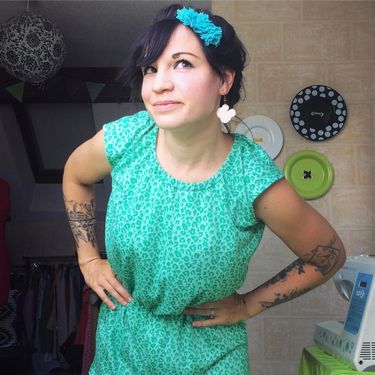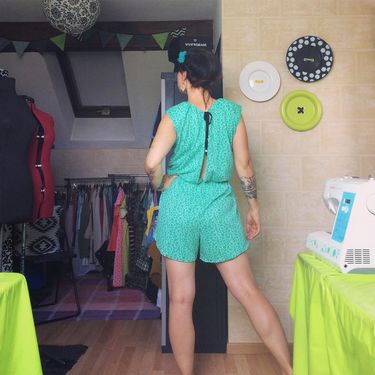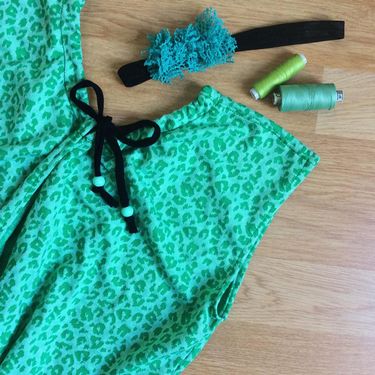 A new outfit inspired by mojitos... or maybe Blue Lagoons!
Light enough to be worn during a heat wave, original enough to be worn for a special occasion, this leopard printed romper will quickly become a must-have in your summer wardrobe. Accessorize it with a turquoise blue fishnet headband... et voila!
Items references: romper - headband - the jumpsuit is still available in green and red and the headband is available in turquoise, grey and coral.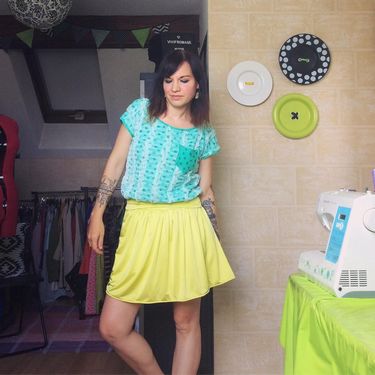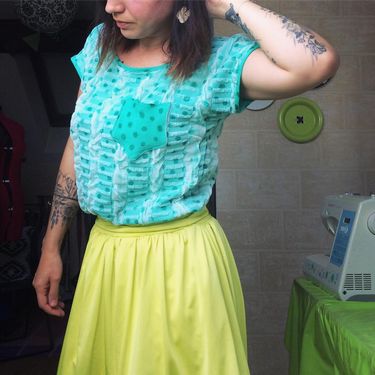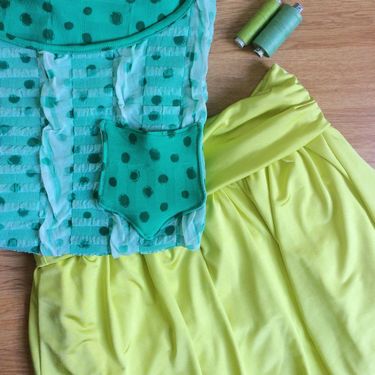 A mint/lemon cocktail! The combination of the green of the polka dotted tee and the chartreuse yellow of the skirt works beautifully in a happy, fresh look that will be perfect for these last days of summer.
Items references: top - skirt - the top comes in green, gray and coral; the skirt can be made in any color!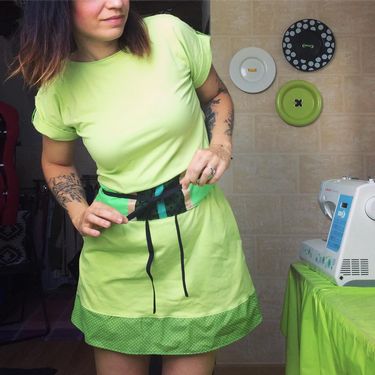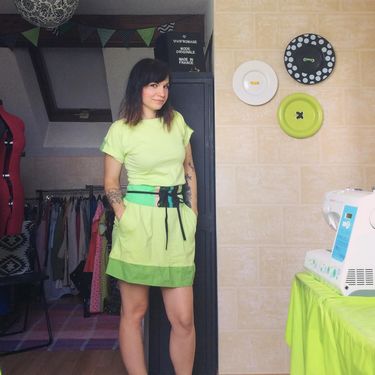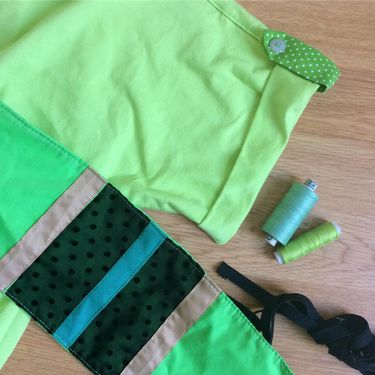 A last fresh and brigt outfit to finish the summer season.
50 shades of green: the beautiful lime green of the super comfortable knit dress (with pockets of course!) with the neon green of the obi belt.
Items references: dress - belt - both items are one of a kind, and they are on special offer on the website!
Most of these items can be found in the online shop (free worldwide shipping), unless they have already been sold - some of them can be remade as custom orders depending on the availability of my supplies, feel free to contact me to know more  ;)
Comments
Leave your comment