Inspiration (11) : fall colors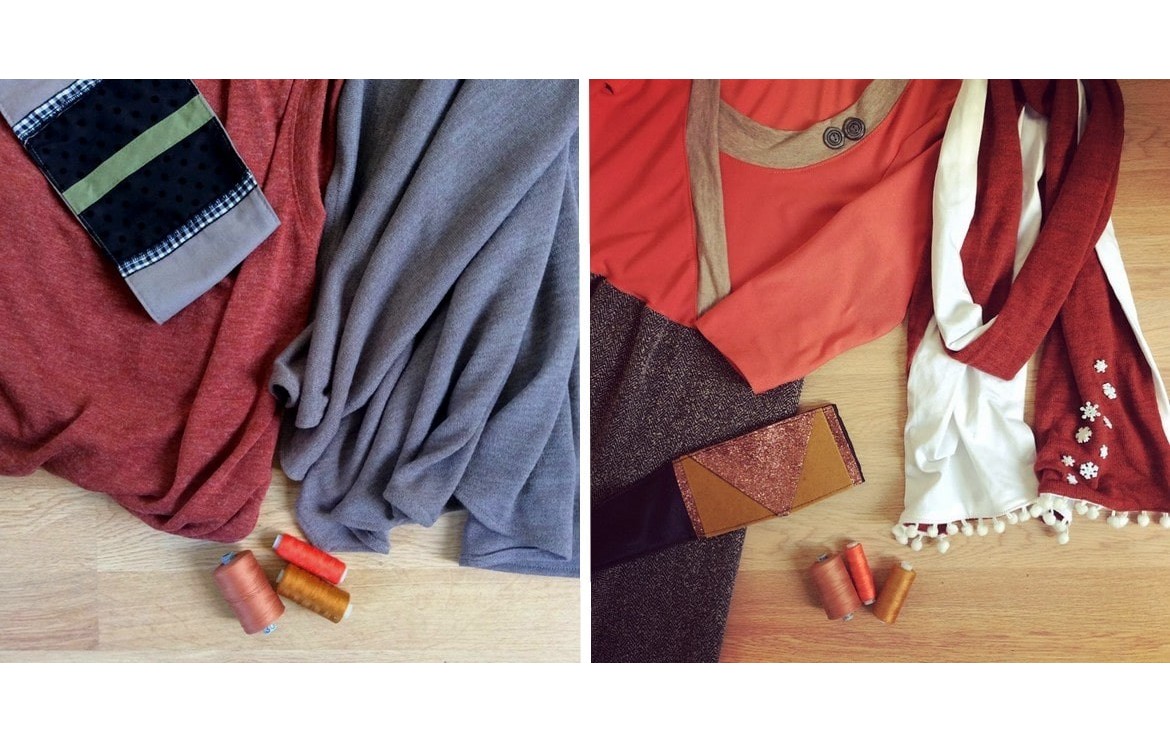 The days are getting shorter, but there won't be any gloom with these warm-coloured outfits!
New theme for this selection: fall colours! There will be orange, red, brown: beautiful shades to imitate the leaves in this new season.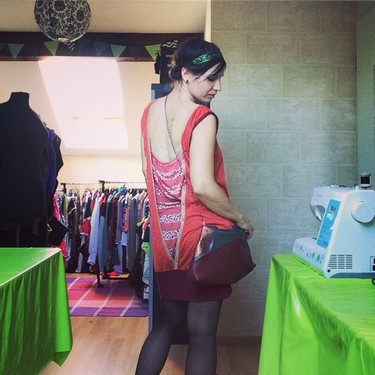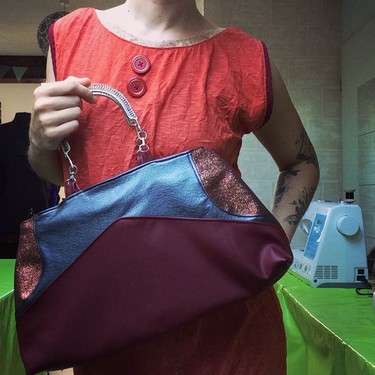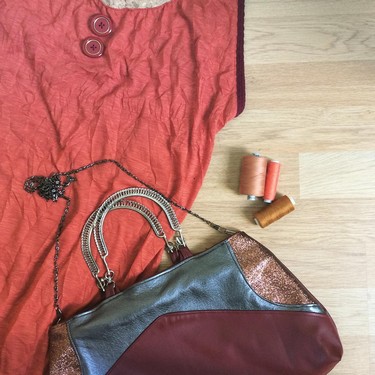 Starting with this first outfit with items from 2 different Fall collections: an orange dress with a large cut-out in the back on a leopard panel (2016) and a faux leather bag with glittery inserts (2018)
Items references: dress - bag - for the dress, several sizes and colors are available in the shop.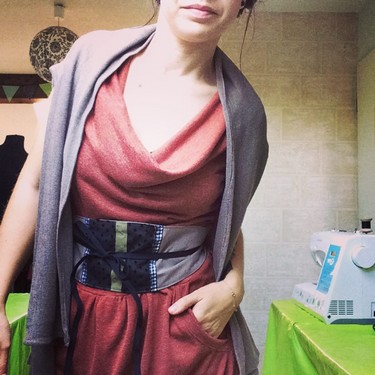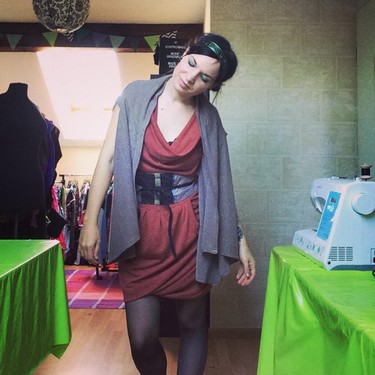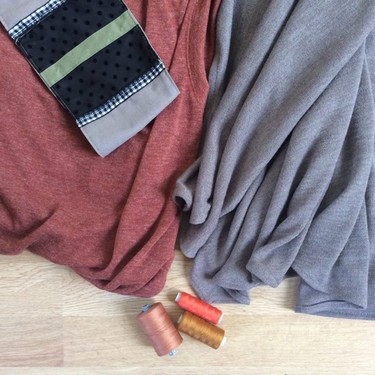 Rust color is mixed with taupe in this outfit made of a draped dress with large pockets and a sleeveless vest. The obi belt brings a little touch of khaki green!
Items references: dress - vest - obi ; for all these items, several sizes and colors are available in the shop.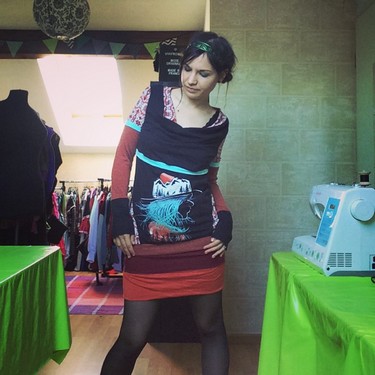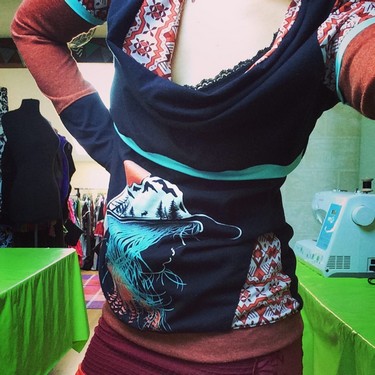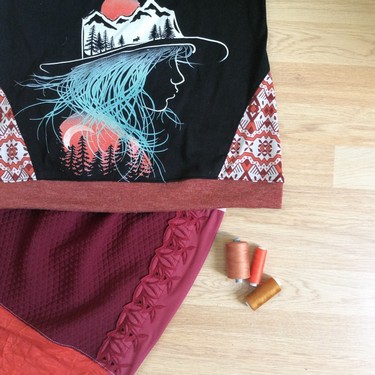 In this third look, the combination of burgundy, black and rust is shaken by an unexpected touch of ice blue! And it works: the orange and blue are very complementary shades. 
I am wearing a tunic with a large cowl neckline made from a Threadless t-shirt and a mini-skirt made of quilted fabric.
Items references: top - skirt - for the top, several designs and sizes are available in the shop.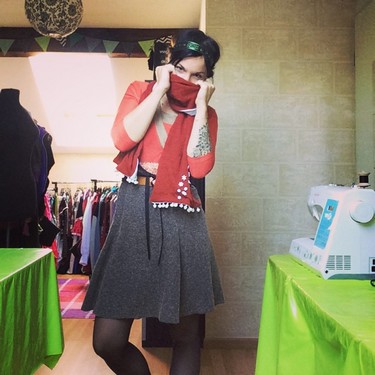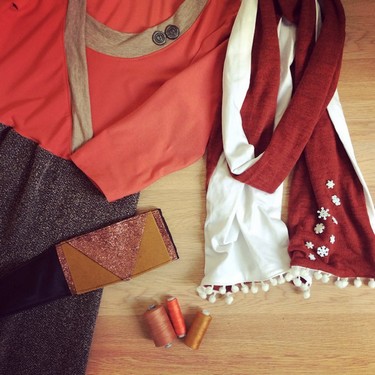 Let's finish this selection with this last look. It is composed of an orange and taupe dress from the upcycled line (at a very low price!) worn with a brown glittery obi belt. As the cold arrives, a scarf will be welcome (I love these little snowflakes!)
Items references:dress - belt - scarf - for the belt, other colors are still available in the shop.
What can still be purchased will be found in the online shop (free worldwide shipping) ; some items have already been sold but can be reproduced as custom orders depending on the availability of my supplies.


So, have you also been inspired by the beautiful colours of Fall?
Comments
Leave your comment