Inspiration (13) : forest green
O Christmas tree, O Christmas tree, your leaves are so unchanging...
Here are 4 new styles including a beautiful deep green! A rich and elegant colour that looks perfect in winter outfits.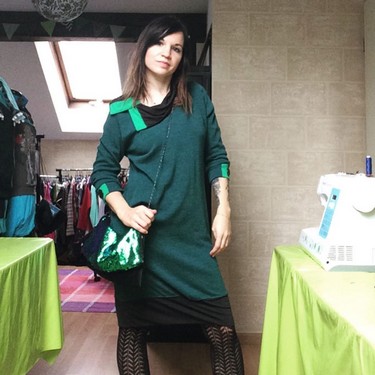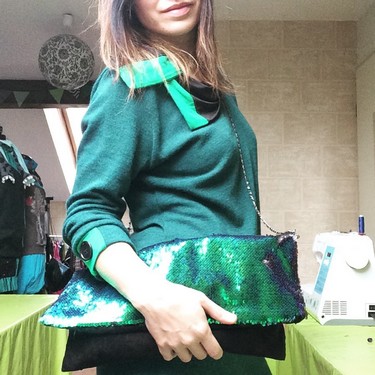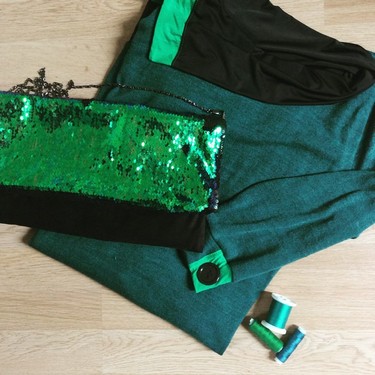 A cozy and shiny first outfit, with a knitted dress and a sequins bag that you can wear on your shoulder or as a clutch.
Items references: dress - bag - for the dress, another colour (in another size) is still available in the online shop. Several colours also for the bag!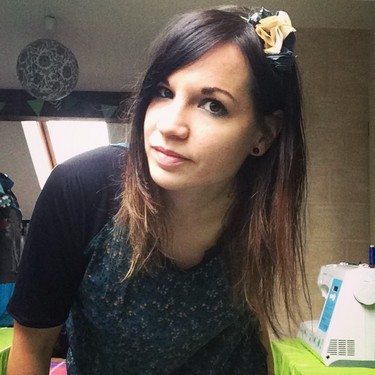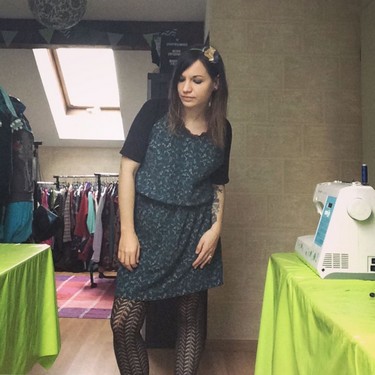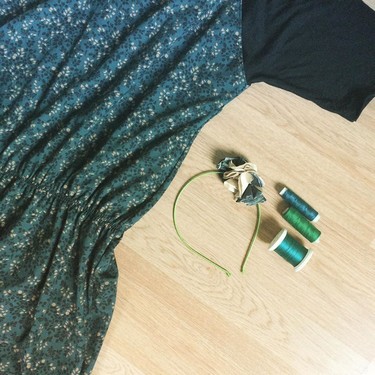 The second outfit includes of a dark green lycra dress with a bronze and black foliage pattern - it is accessorized very simply with this little hairband from the collaboration with Tea & Poppies for a casual style, but it could look amazing with big gold jewelry for a more classy look!
Items references: dress - hairband - for the dress, a few other prints are available in the online shop. Several designs also for the headband!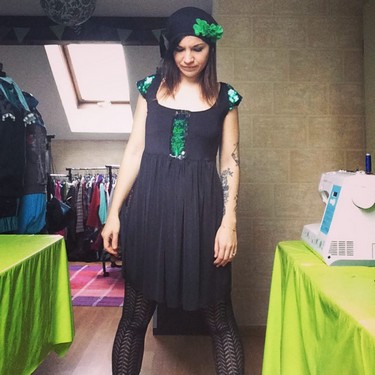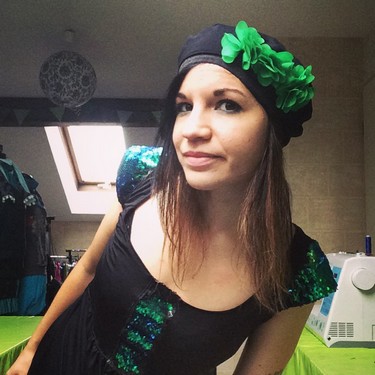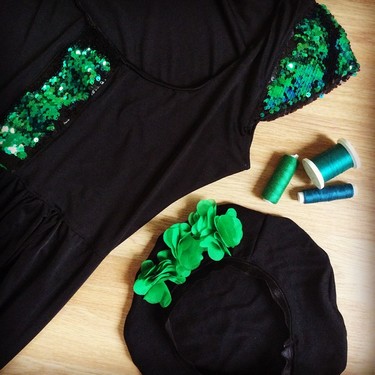 Glitter is always an option! You'll be sparkling in this black lycra dress with details in reversible black and green sequins; the black slouchy hat with green flowers is a nice touch.
Items references: dress (also available with black and gold sequins) - hat (available in 5 colors)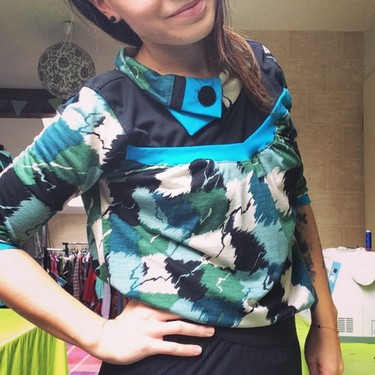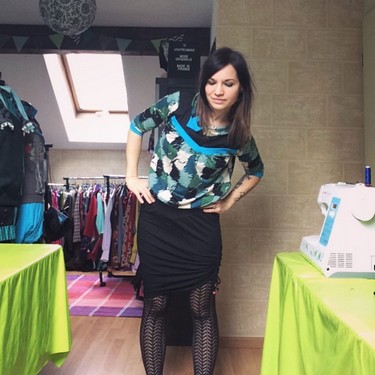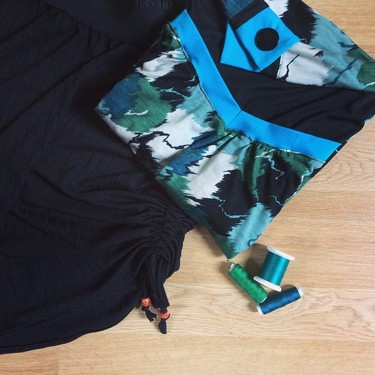 Last forest green inspired look: this time green is associated with blue (which is the colour of the year 2020!) in this pretty blouse worn with the gathered skirt from the Fall collection.
Items references: top - skirt - the blouse is also available in plus size with another print. Custom skirt available in 3 colours!
What can still be purchased will be found in the online shop (free worldwide shipping) ; some items have already been sold but can be reproduced as custom orders depending on the availability of my supplies.


Now it's time for me to thank you for the beautiful last year and to wish you a very happy New Year!
Comments
Leave your comment