Inspiration (14) : Classic Blue - winter
Feeling blue during these long winter days? Then you have to check out these outfits!
Somewhere between royal blue and Prussian blue, the "Classic Blue", Pantone's colour of the year 2020, has inspired these 4 new looks, first in a winter version!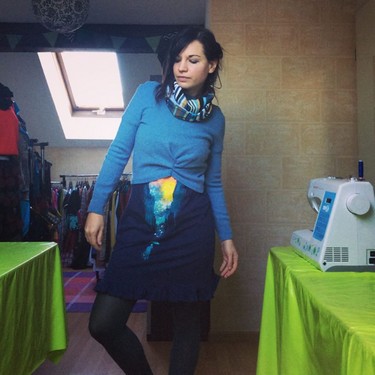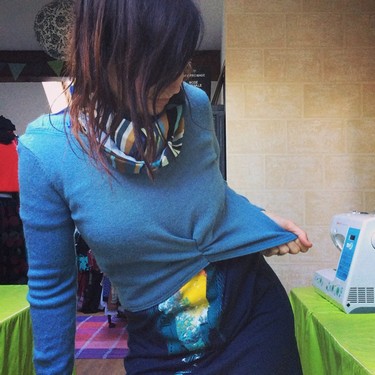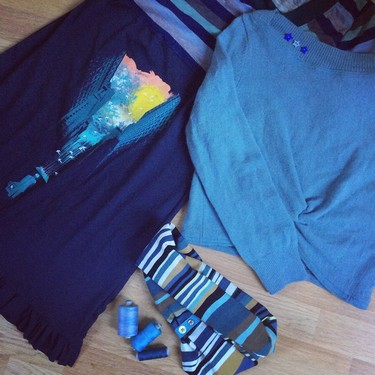 The Classic Blue is mixed with other shades of blue in this first outfit, composed of a screenprinted dress worn under a wool crop sweater. A small striped scarf completes the outfit!
Items references: dress - sweater - scarf - 2 other designs available for the dress (which is on sale at a very low price!) and lots of other scarves are waiting in the online shop!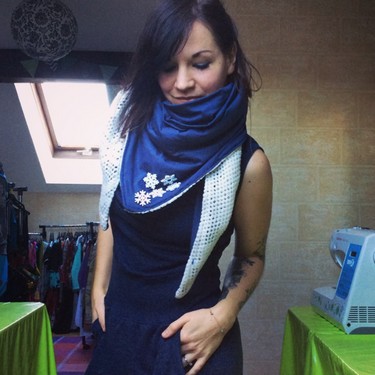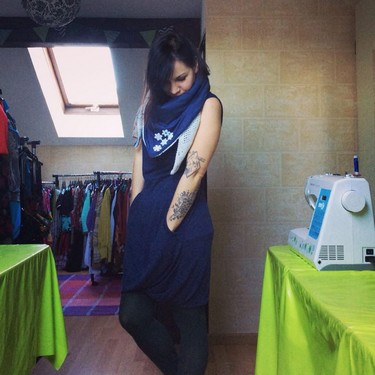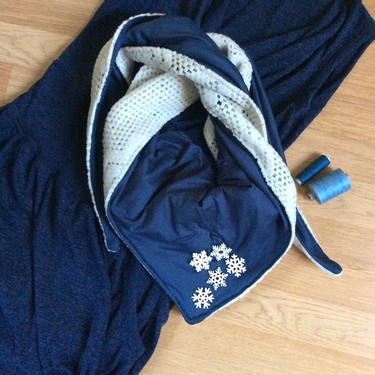 In this second outfit, a very warm and soft scarf is worn over a dark blue knitted dress with a very nice draped style.
Items references: dress - scarf - the dress is available in 3 colors and the scarf is also still available in bright pink !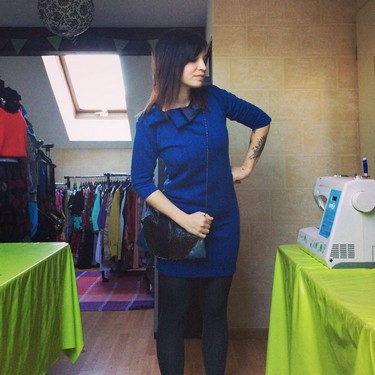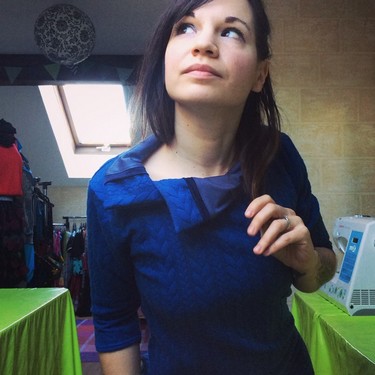 In this third look composed of a glitter paneled bag and a knitted dress with a beautiful braided pattern, everything has already been sold between the time I took the pictures and the time I wrote this post! But I could probably make something quite similar as a custom order if you have a big crush ;)
Items references: dress - bag - the dress is still available in 2 other colors and there is still the same bag in black and pink!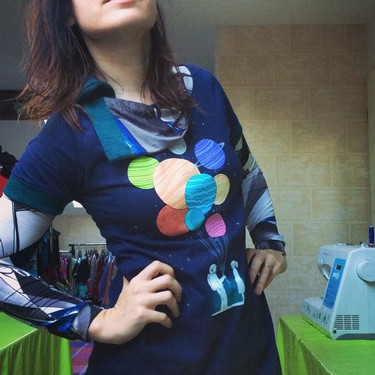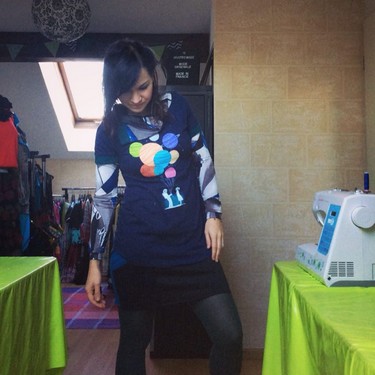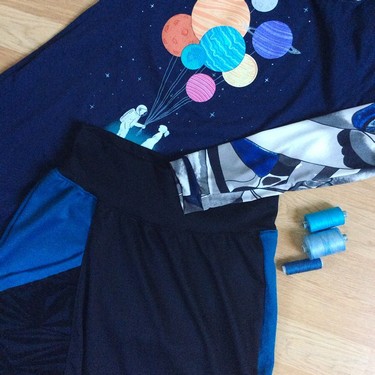 In this last outfit inspired by the color of the year 2020, royal blue is paired with teal in this top with an asymmetrical collar made from a Threadless t-shirt, worn with the pocket skirt from my latest collection.
Items references: top - skirt -the skirt is available in 3 colors and the price of the top has been reduced!
What can still be purchased will be found in the online shop (free worldwide shipping) ; some items have already been sold but can be reproduced as custom orders depending on the availability of my supplies.


Do you like this shade much more classic than the 2018 Ultra Violet and 2019 Living Coral? See you in a few months to find this colour in summer outfits!
Comments
Leave your comment