Inspiration (16) : birthday party
My birthday was a few weeks ago (March 1st) and that's why I come up with 4 new looks that could be perfect for a birthday party!
These styles are both classy enough to make you the queen of the evening and comfortable enough to dance the night away (although personally on my birthday I ate too much and then slept on the couch because I'm old!)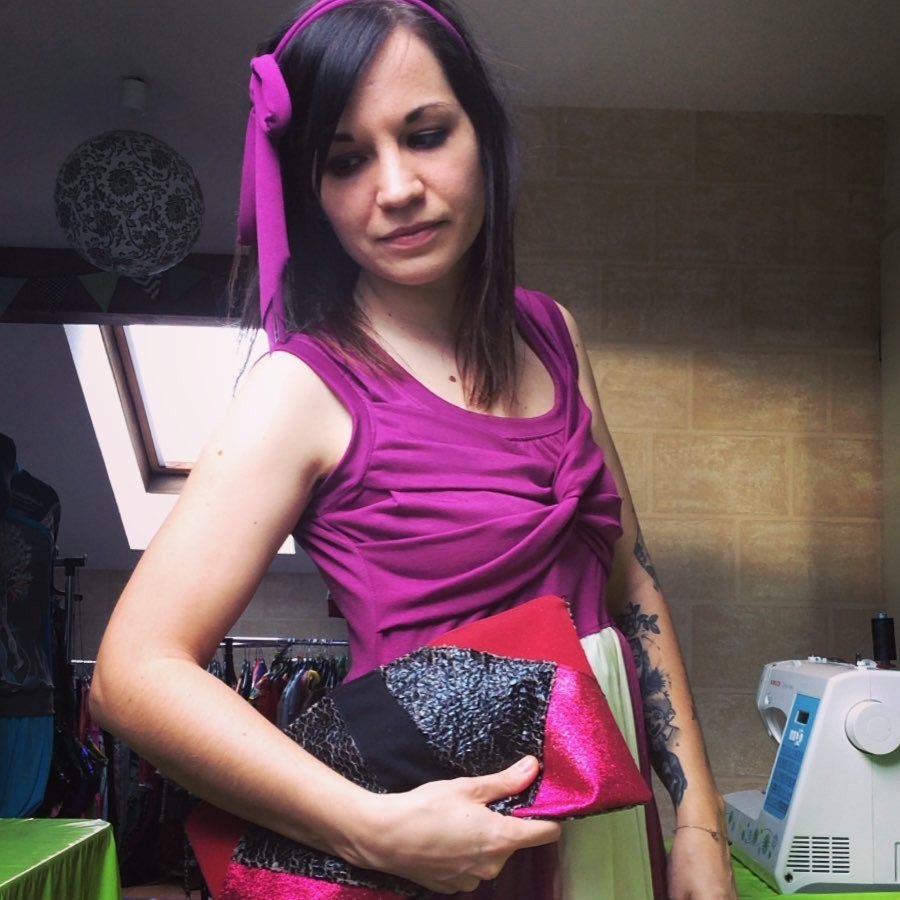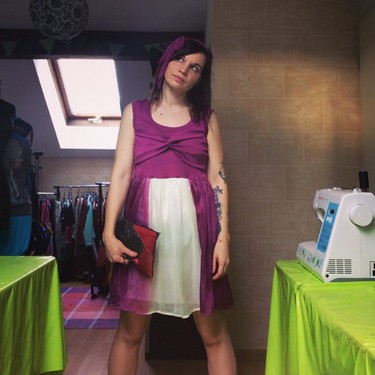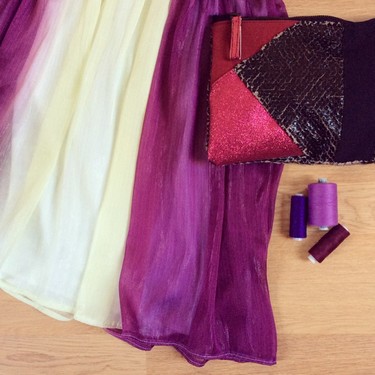 This first outfit is composed of a two-tone plum and cream chiffon and knit dress, coming with a belt that I am wearing as a headband, and a small purse in black and hot pink fake leather.
Items references: dress - bag - dress also available in green, last bag in stock in this style!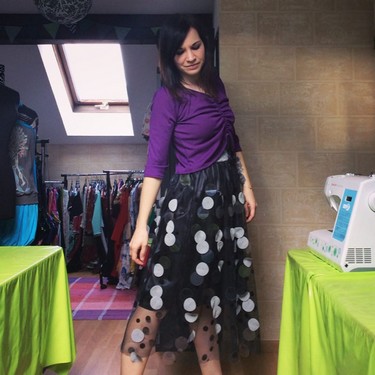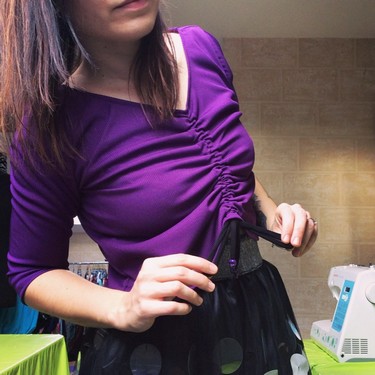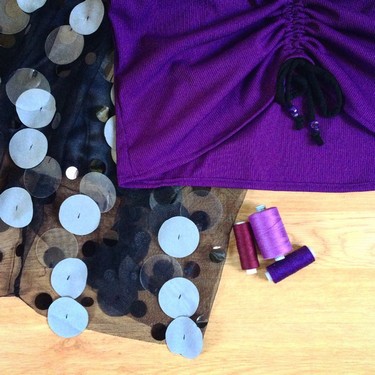 Second outfit for a birthday party: a selection that is both chic and comfortable with a purple crop top and a high waisted black tulle skirt with white polka dots.
Items references : top - skirt - custom-made top in 3 colours, skirt also available with teal polka dots.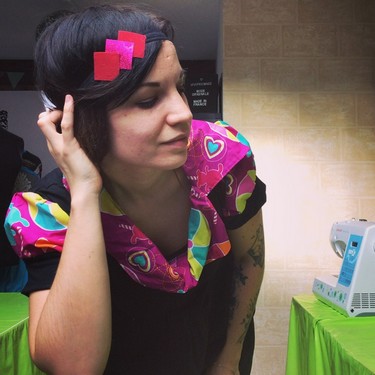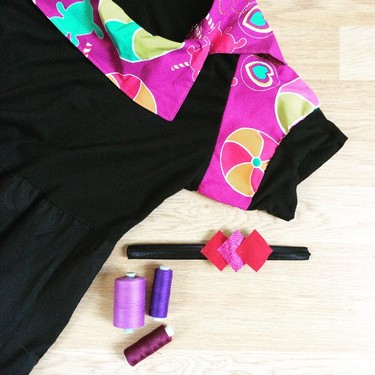 Right now a birthday party has to take place in small groups at home... but that's no reason to wear something boring! Check out this colorful outfit, with a black dress with hot pink asymmetrical collar and puff sleeves and this headband in suede and glitter fake leather.
Items references: dress - headband - dress on sale at a very low price and also available with another print on the collar and sleeves, headband still available in gold.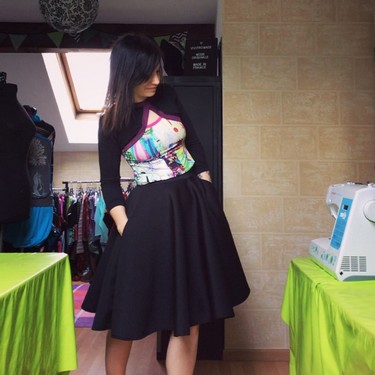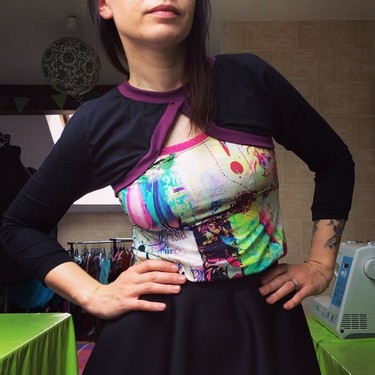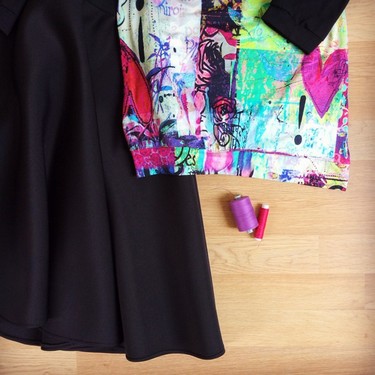 The last but not the least - let's finish with a nice multicolored top with sewn-in shrug, worn with a twirling black midi skirt!
Items references: top - skirt - 50% off on the top, custom made skirt.
You will find all these pieces in the online shop (free worldwide shipping), unless they have been sold - some of them can be remade as custom orders depending on the availability of my supplies.


Also, I'm thinking of those who celebrated or will celebrate their birthday alone, whether it is because of the current stay-at-home order or because of isolation. Take care of yourself!
Comments
Leave your comment