Inspiration (17) : Flower power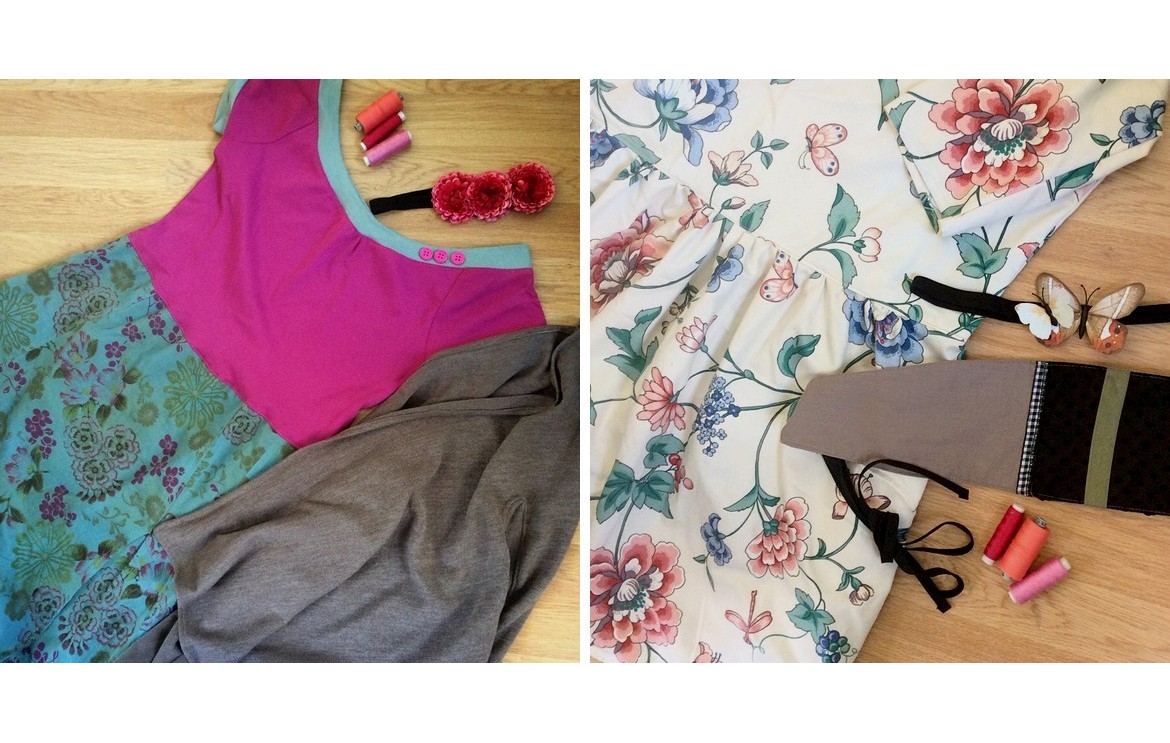 The floral print is a timeless pattern that comes back every year in our wardrobe...
So let's celebrate spring with 4 new looks that include flowers!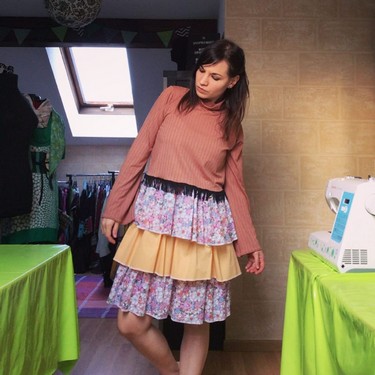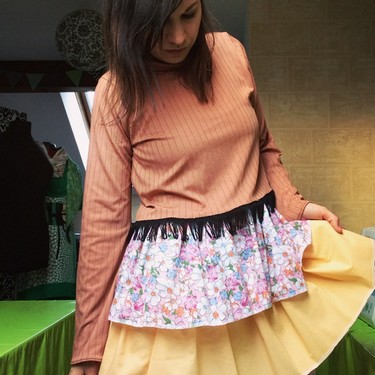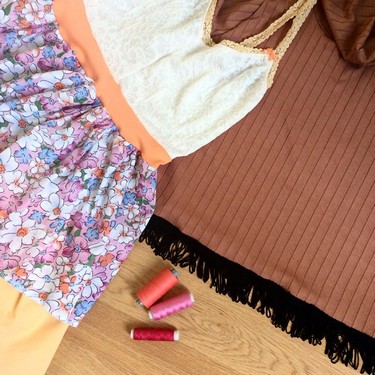 Starting with this first outfit featuring a peach ruffled dress with pink liberty print worn under a short top with black fringes.
If you like crop tops too but you don't feel like having your belly out, you should try wearing them with high waisted pants and skirts but also over dresses !
Items references: dress - top - 50% off of the dress, custom made top available in 3 colors.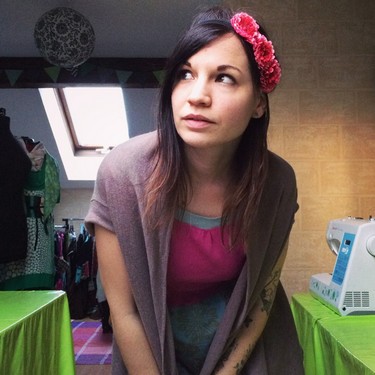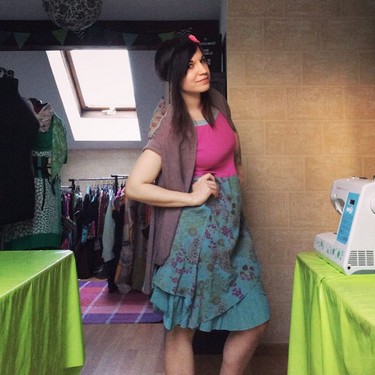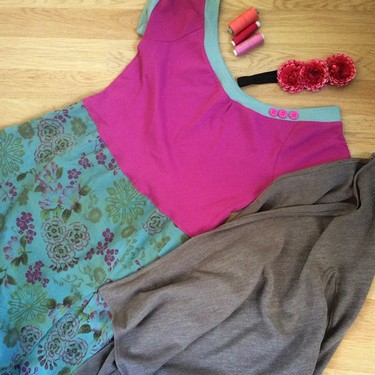 I'm wearing a dress from the upcycled line that was made from a green skirt and a pink t-shirt; in my hair, a bright pink floral headband; and finally a knitted vest to stay warm!
Items references: dress - vest - headband - the dress is 50% off, grab it now!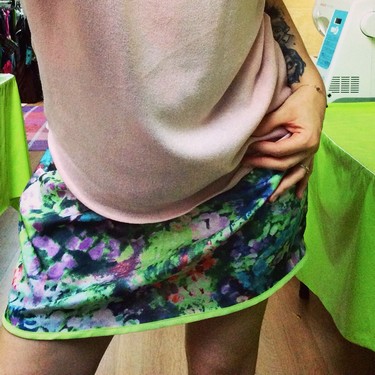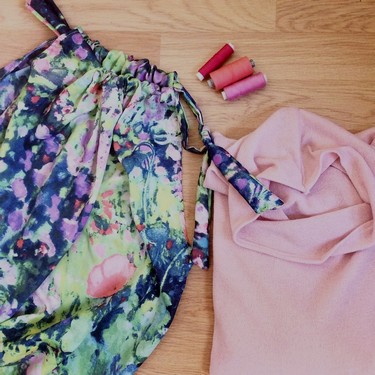 These flowers are a bit more subtle, with the pretty watercolour print of a floose dress worn under a thin pale pink top.
Give it a try with your own wardrobe: sometimes some tops are perfect layered over dresses to create a top + skirt effect... and you'll have 2 outfits instead of one!
Items references: robe - haut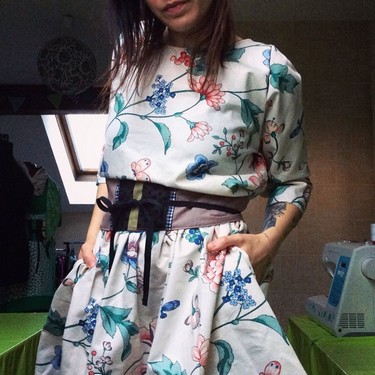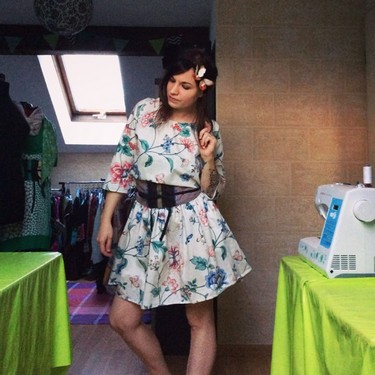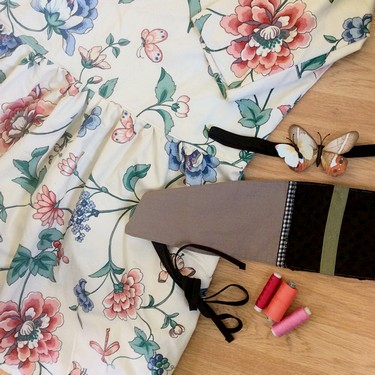 Fourth and last floral look, with a vintage inspired print on this loose dress with pockets, that would be perfect for spring with its half-long sleeves, and worn here with an obi belt. A pretty butterfly headband adds a romantic finish to the outfit.
The style of a loose dress can change a lot with a belt: you can cinch the waist, make the bust part a bit blousy, adjust the length... 
Items references: dress - belt - headband - the belt has been sold in the meantime but there are still other colors in the online shop !
You will find all these pieces in the online shop (free worldwide shipping), unless they have been sold - some of them can be remade as custom orders depending on the availability of my supplies.


My father celebrated his 70th birthday on May 1st and this is the kind of outfit I could have worn to eat with him in a good restaurant. I can't wait to see him again. I wish you all a beautiful month of May with hopefully a lot of good news.
Comments
Leave your comment