Inspiration (19) : polka dots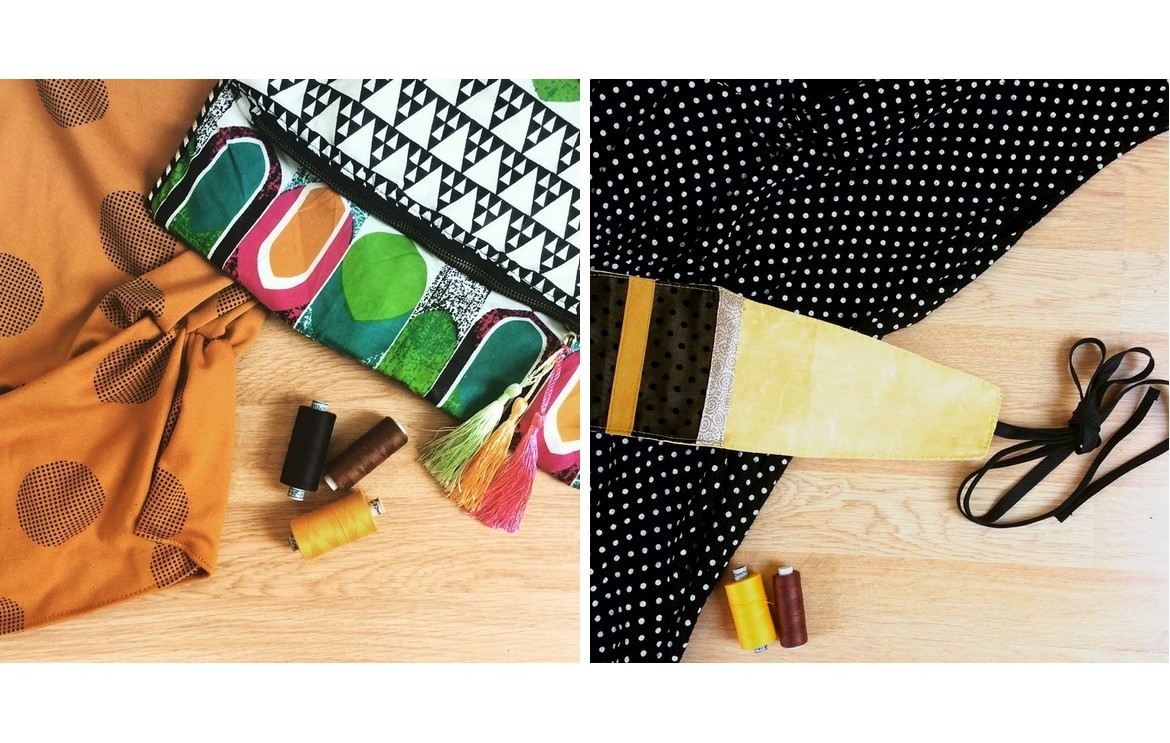 Do you like dots?
They're timeless, pretty and they have a fun retro vibe!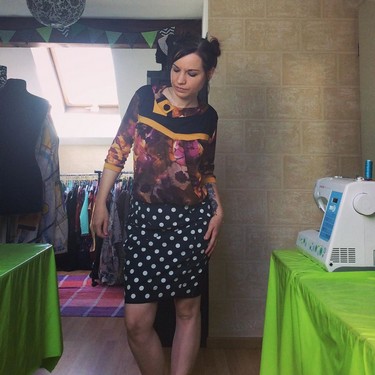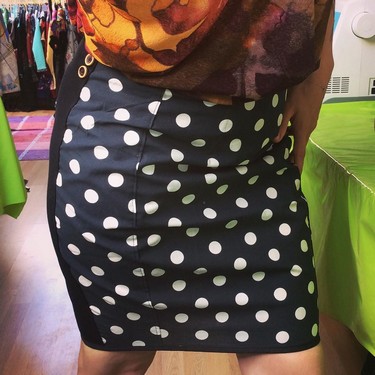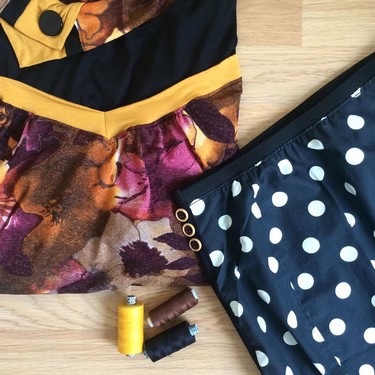 Like in this outfit with a black and white dotted pencil skirt. To add a touch of color, I paired it with a orange and plum loose top.
Tip: don't hesitate to mix & match prints, using a similar color in every garment (here the black that you can find in the top's yoke).
Items references: top - skirt - the skirt is on sale!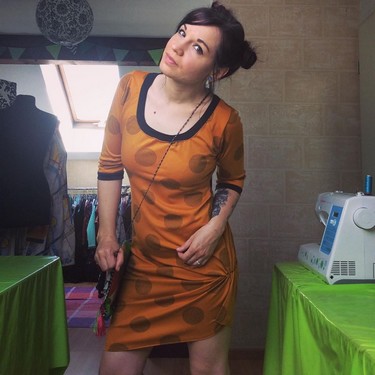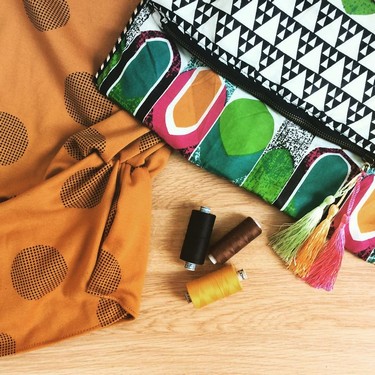 In this new outfit, I am wearing a mustard yellow dress with black polka dots. It is comfy and chic at the same time with this pretty draped detail on the left hip. You'll keep all your stuff in this lovely bag with a geometrical print. A colorful look that mixes styles!
Items references: dress - bag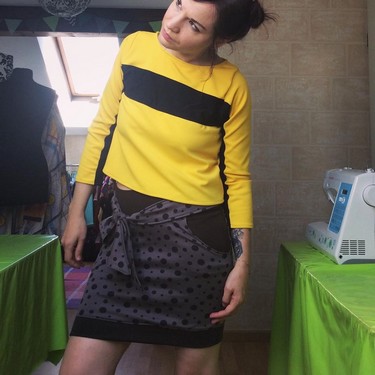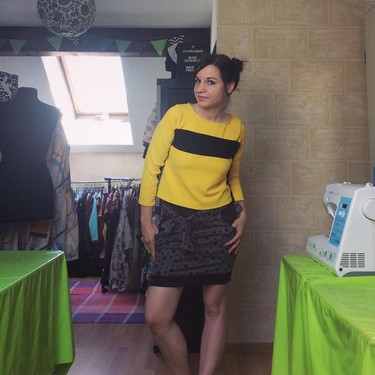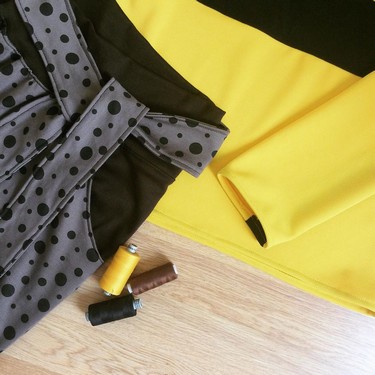 Here's a new look including polka dots: you may have recognized the crop top from the spring collection, worn with a taupe skirt with black polka dots, for an 90s inspired style!
Items references: top - skirt - top custom-made in size XS to L.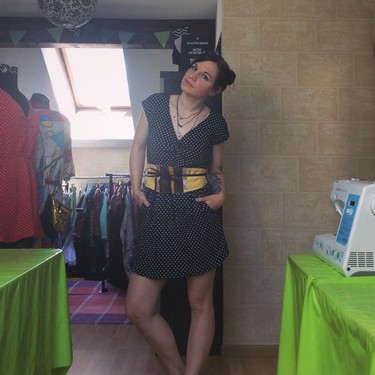 Here is the last selection inspired by polka dots: I am wearing a dress with pockets in double black gauze with white dots, cinching the waist with a yellow obi belt with black plumetis yokes. A casual outfit that could be perfect when the weather is hot!
Items references: dress - belt - the belt is on sale.
Many of these items can be found in the online shop (free worldwide shipping), unless they have already been sold - some of them can be remade as custom orders depending on the availability of my supplies.


I am a print lover and polka dots are one of my favourites! Which print do you prefer?
Comments
Leave your comment