Inspiration (22) : neon colors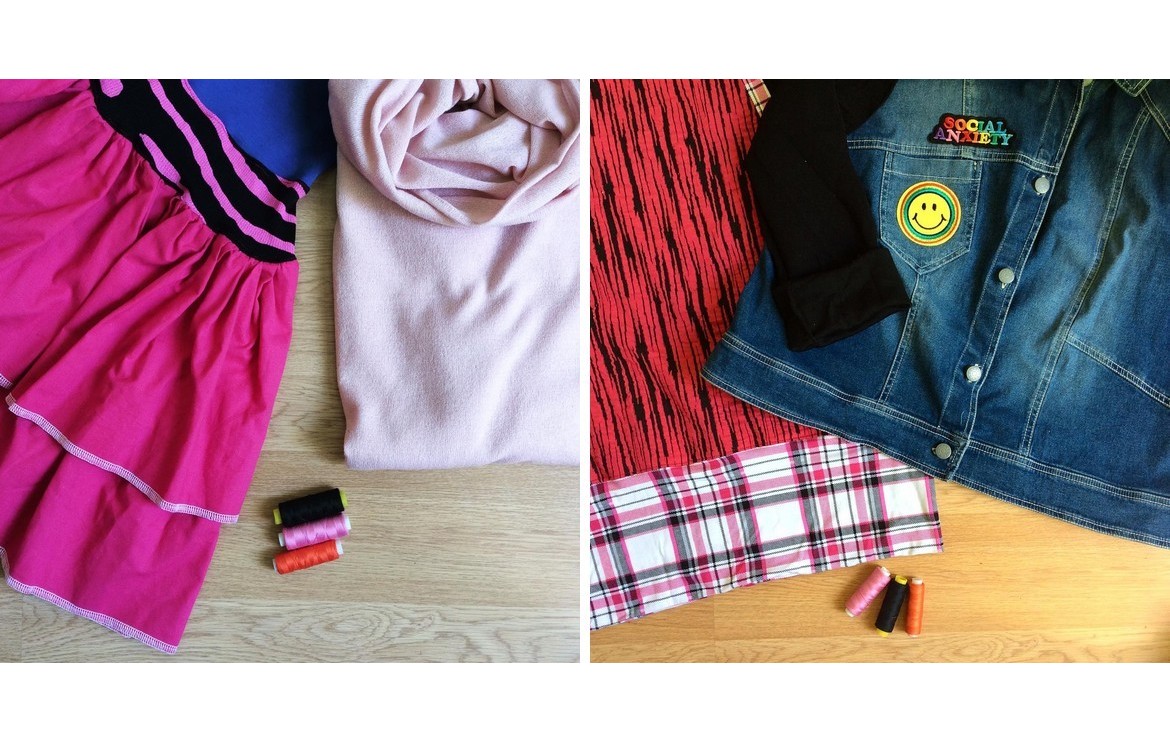 Bring the colors, all the colors!
The creations of September were all black... so these new looks only feature bright colored pieces!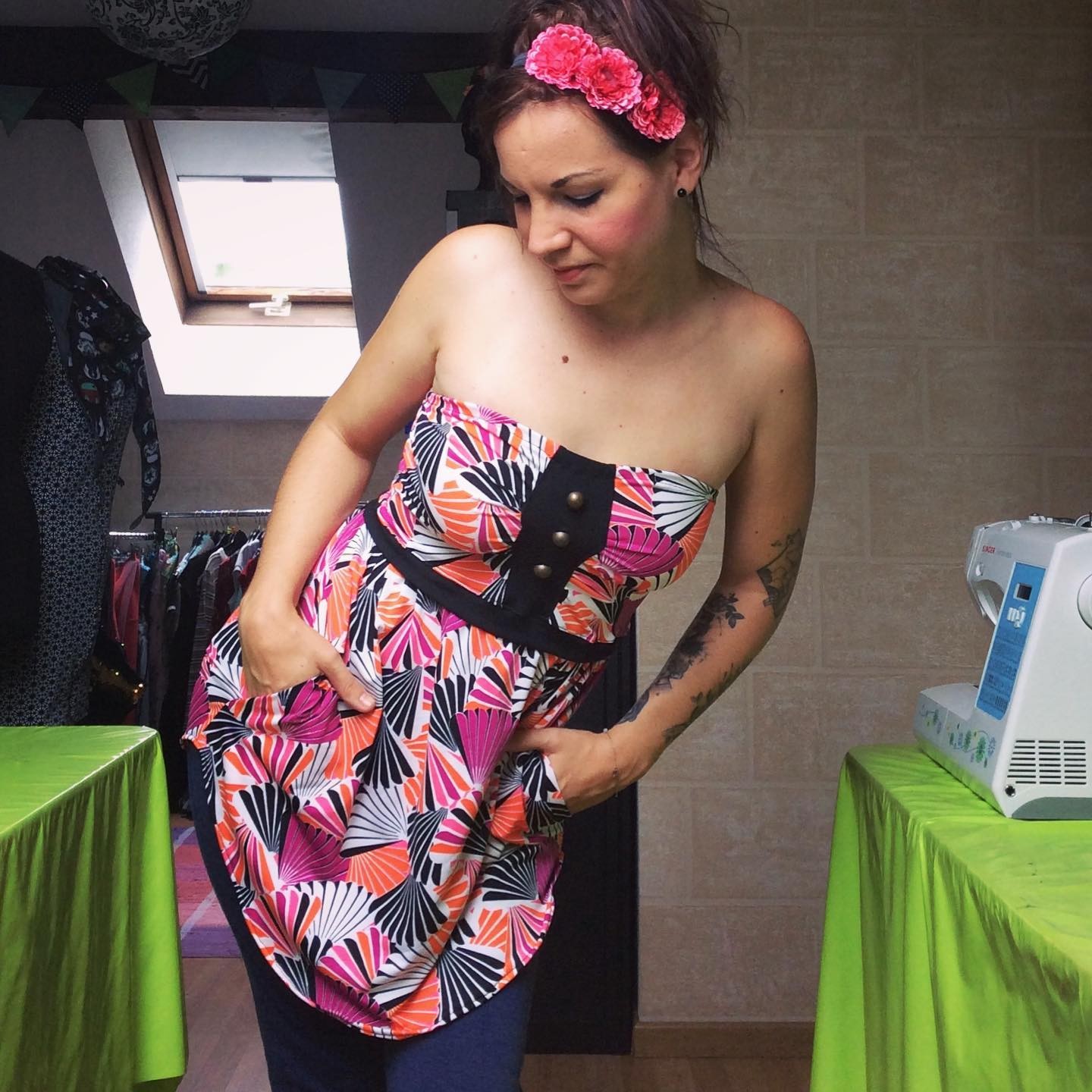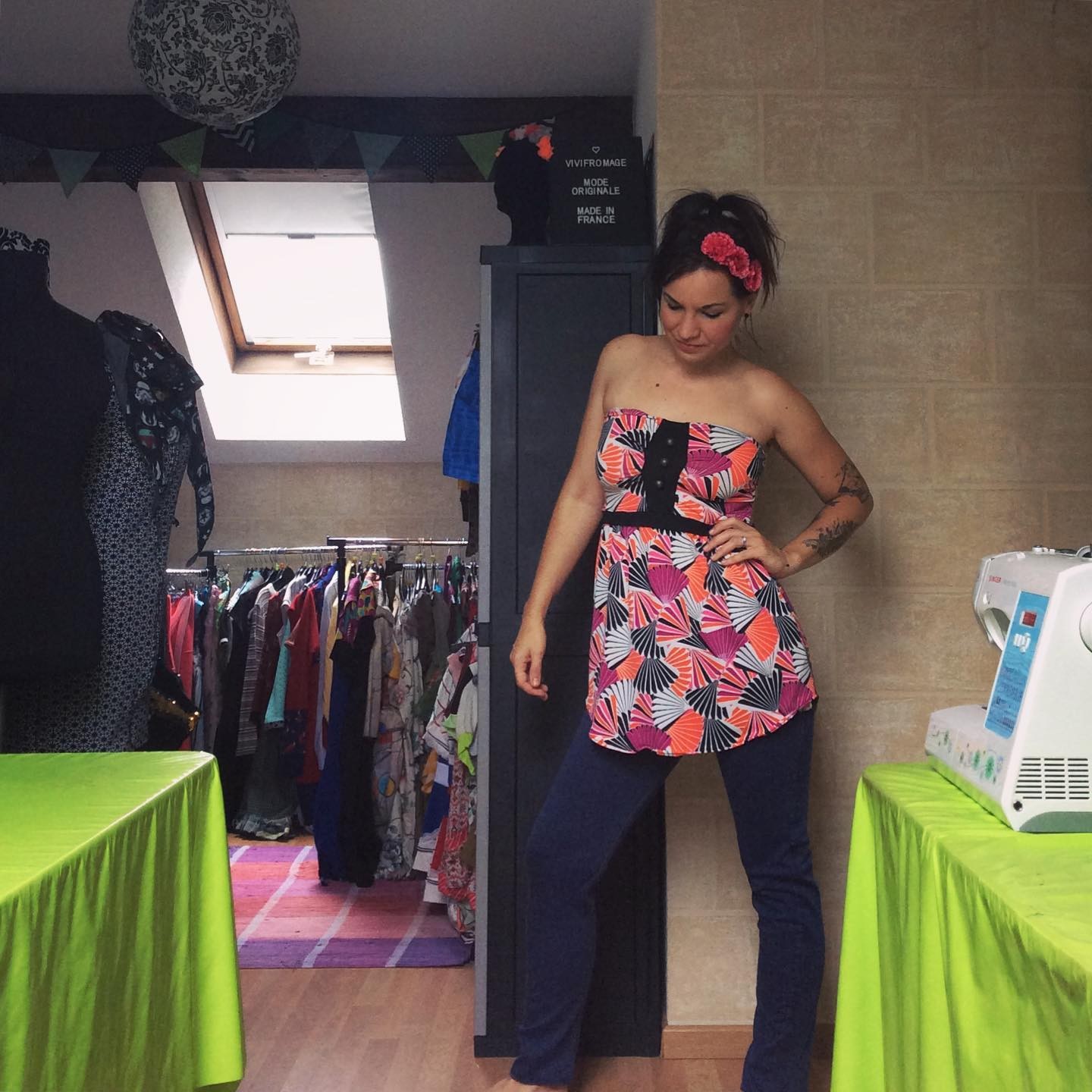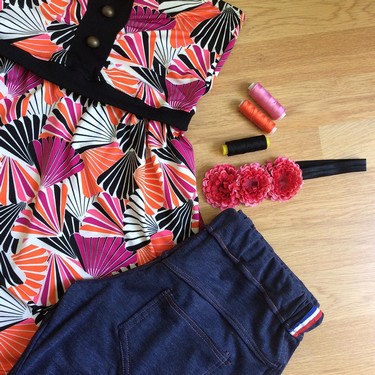 In this first outfit: a strapless top with a gorgeous orange and neon pink fans print, worn with the blue jeans from the "Must Have" collection. In the hair, a pretty headband with pink flowers.
Items references: top - pants - headband - the top is also available with another print.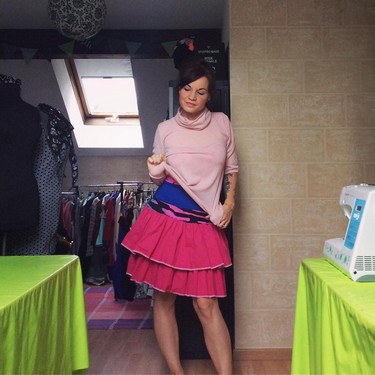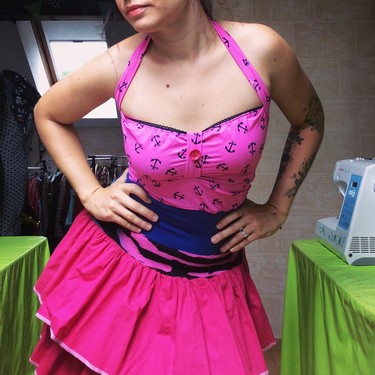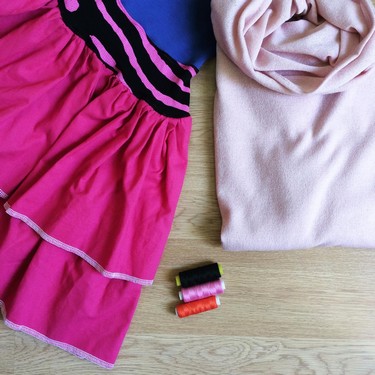 Second look with bright colors: I'm wearing a neon pink and royal blue halter dress - definitely 80s vibes in this little nimber! This light pink knitted sweater will keep you warm.
Items references: dress - top - the dress is a one of a kind upcycled design, sold at a reduced price.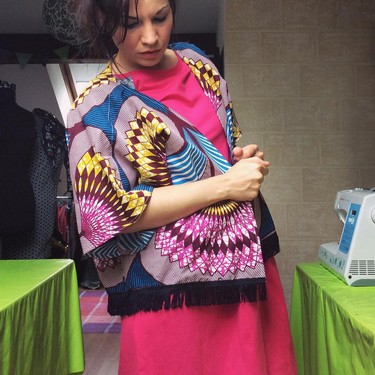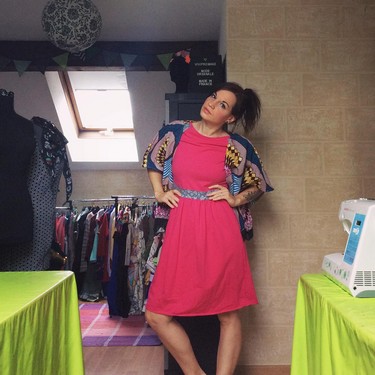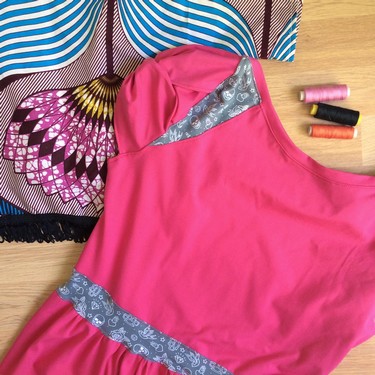 Plenty of beautiful colors in this third selection! I chose a pretty, puff-sleeved dress in hot pink organic knit fabric. I am wearing it with a short kimono in multicolored wax fabric with small black fringes.
Items references: dress - kimono - the dress is also available in turquoise blue and the kimono has been remade with several prints.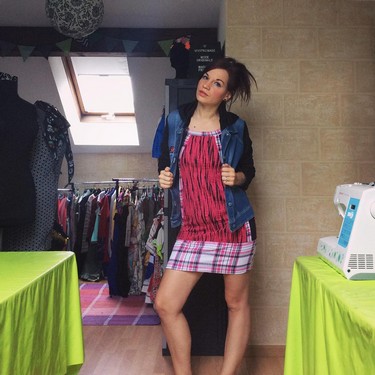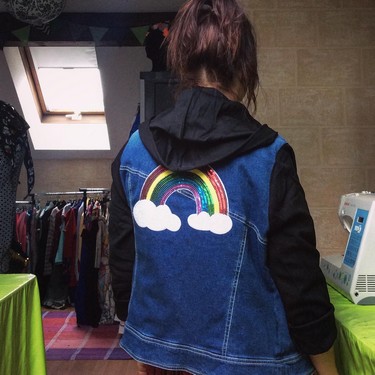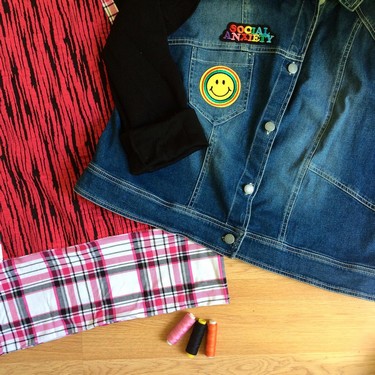 Last outfit inspired by neon colors, don't you think that I look like an American high school girl? ... ok, I'm not American at all and my last high school experience was almost 20 years ago, but let me dream for a while! :P Anyway! I'm wearing a bright pink dress with zebra/stripes and plaid prints, with a customised denim jacket including a large rainbow patch on the back.
Items references: dress - jacket - the dress is also available with another prints combination and the jacket is a one of a kind piece!
Most of these items can be found in the online shop (free worldwide shipping), unless they have already been sold - some of them can be remade as custom orders depending on the availability of my supplies.


The next post will be quite different... all black creations!
Comments
Leave your comment