Inspiration (23) : masculin féminin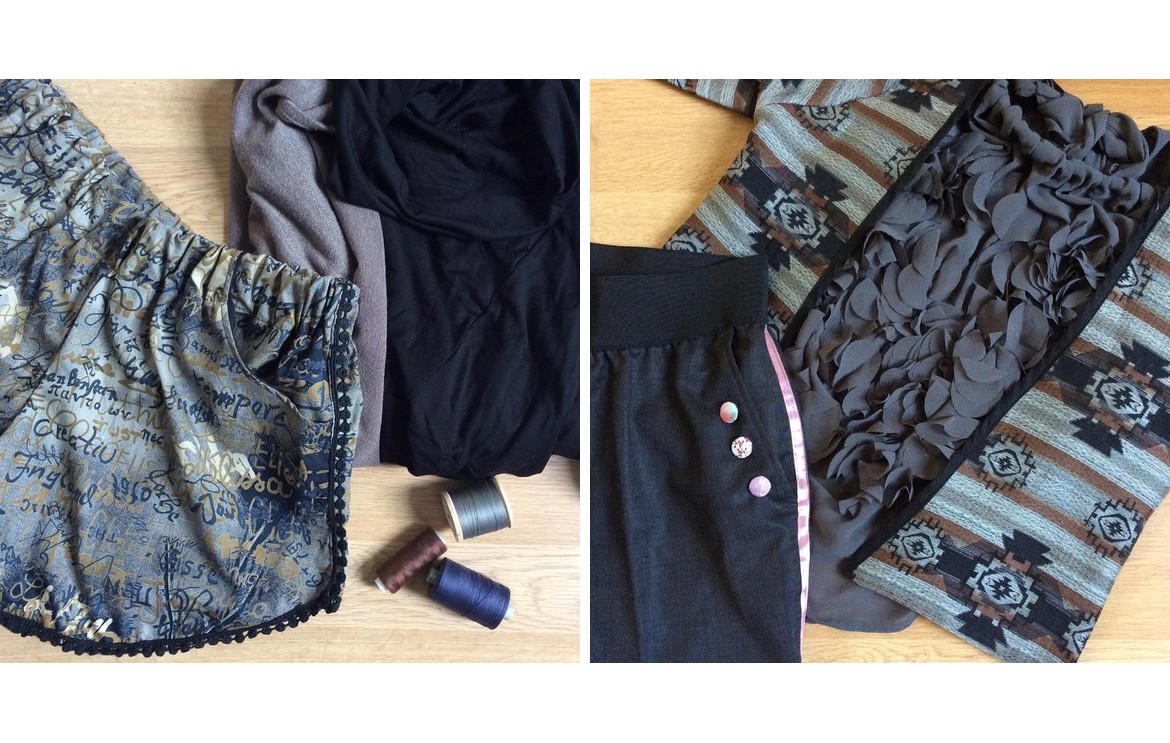 A new theme for 4 new outfits: masculine feminine!
4 selections inspired by the men's wardrobe, in small details or in a total look.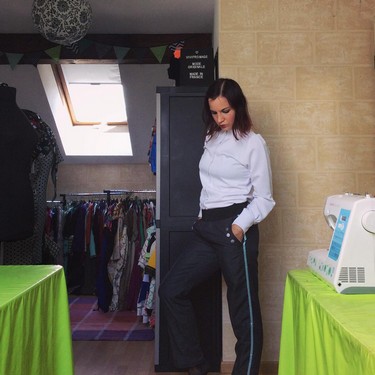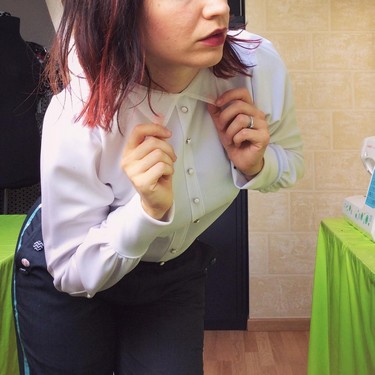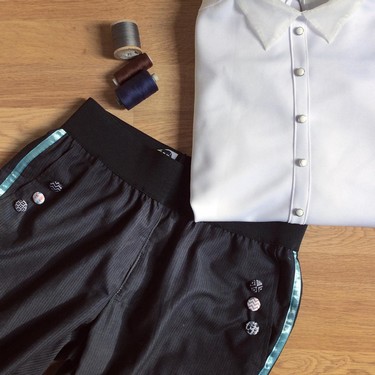 This first outfit features a white blouse-like top and grey pants reconstructed and feminized with a blue satin trim and cute decorative buttons.
Items references: top - pants - the pants are available in 3 different versions!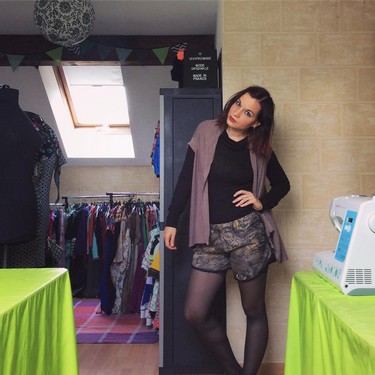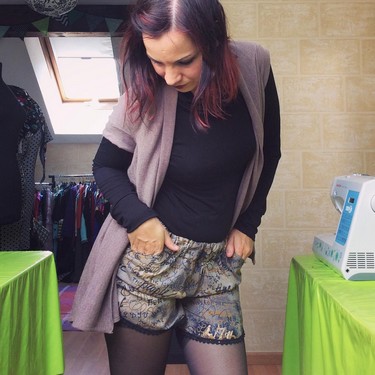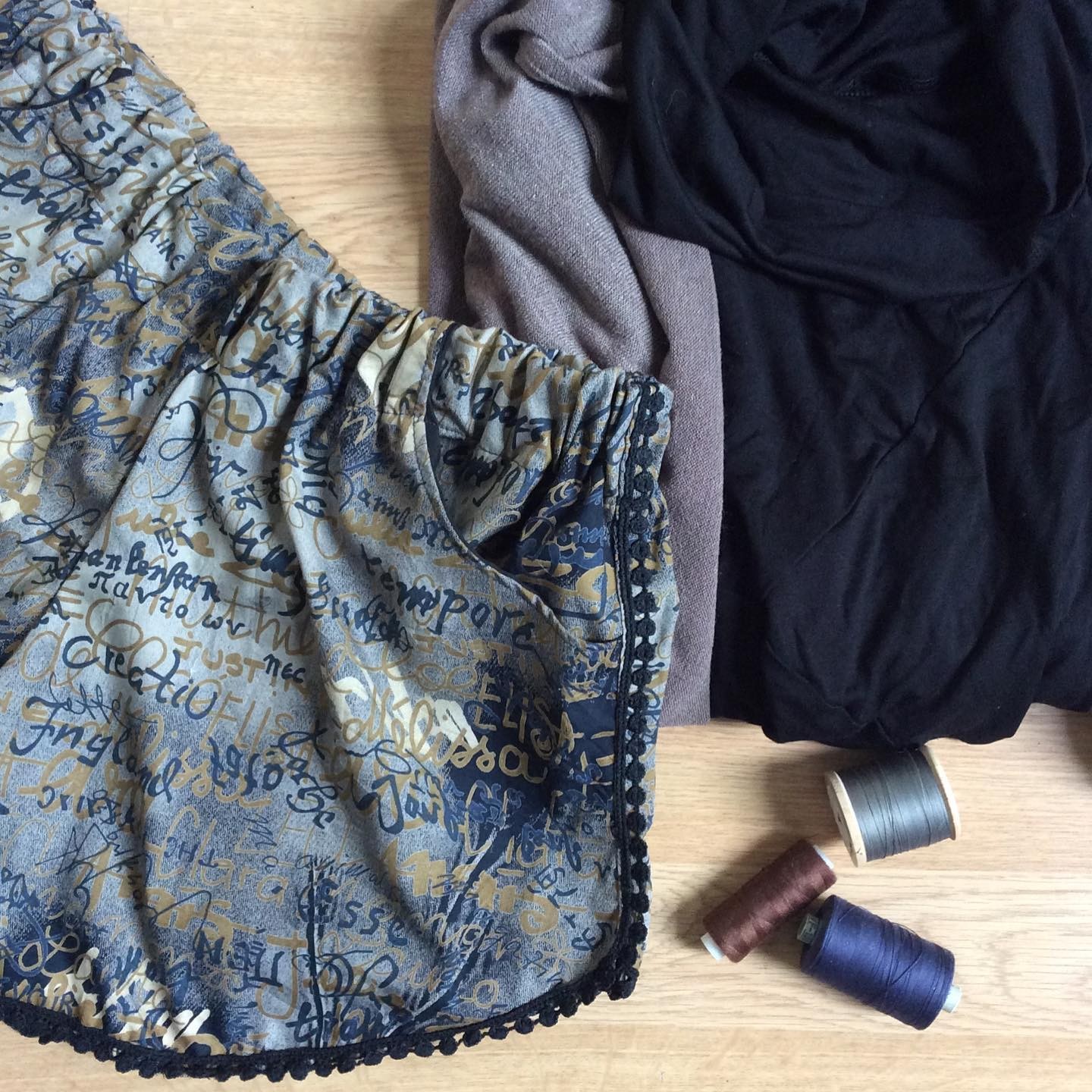 In this second outfit the masculine touch is brought by the loose shorts, inspired by men's boxers. It is worn with the black top from the "All Black Everything" capsule collection and with a taupe sleeveless vest.
Items references: top - vest - shorts - the shorts are still available with 3 different prints!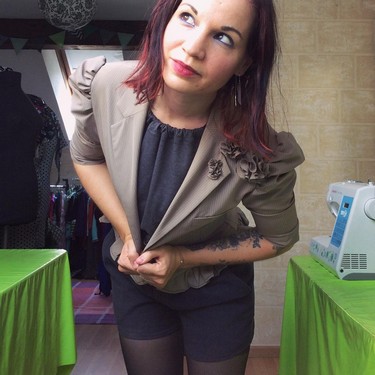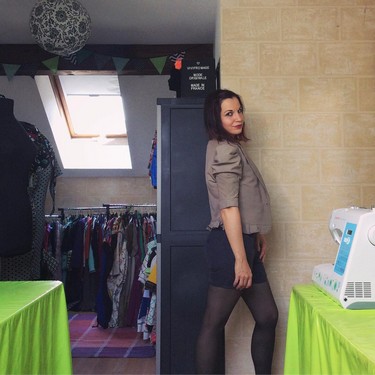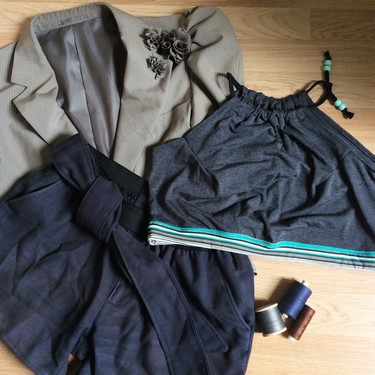 Two pieces come directly from the men's wardrobe in this third look: the suit jacket that I completely restyled and the shorts made from men's pants. And to complete the outfit, a pretty grey bralette!
Items references: bralette - jacket - shorts - 3 sizes/colors for the shorts, 3 bralettes too.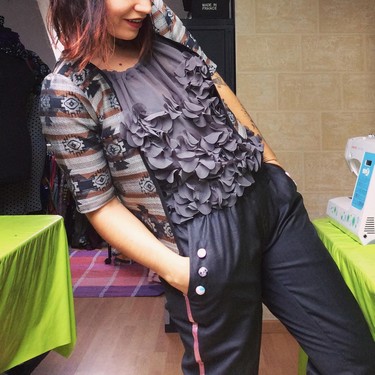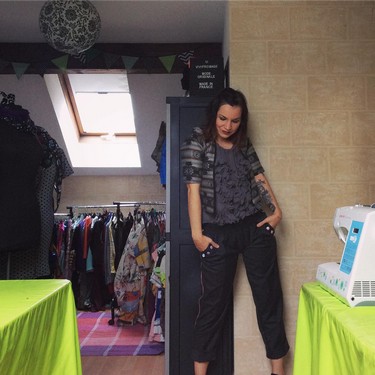 Once again I reconstructed a men's suit pants and turned it into much more feminine chino pants (how cute is it rolled up at the ankles?) - I am wearing it with a grey muslin blouse and the short jacket from my new Fall collection, for a nice mix of materials!
Items references: blouse - jacket - pants - 3 custom pants available, 3 colors for the blouse and 1 jacket left right now!
Most of these items can be found in the online shop (free worldwide shipping), unless they have already been sold - some of them can be remade as custom orders depending on the availability of my supplies.


See you in a few days to discover all the new Fall designs!
Comments
Leave your comment