Inspiration (3) : love, love, love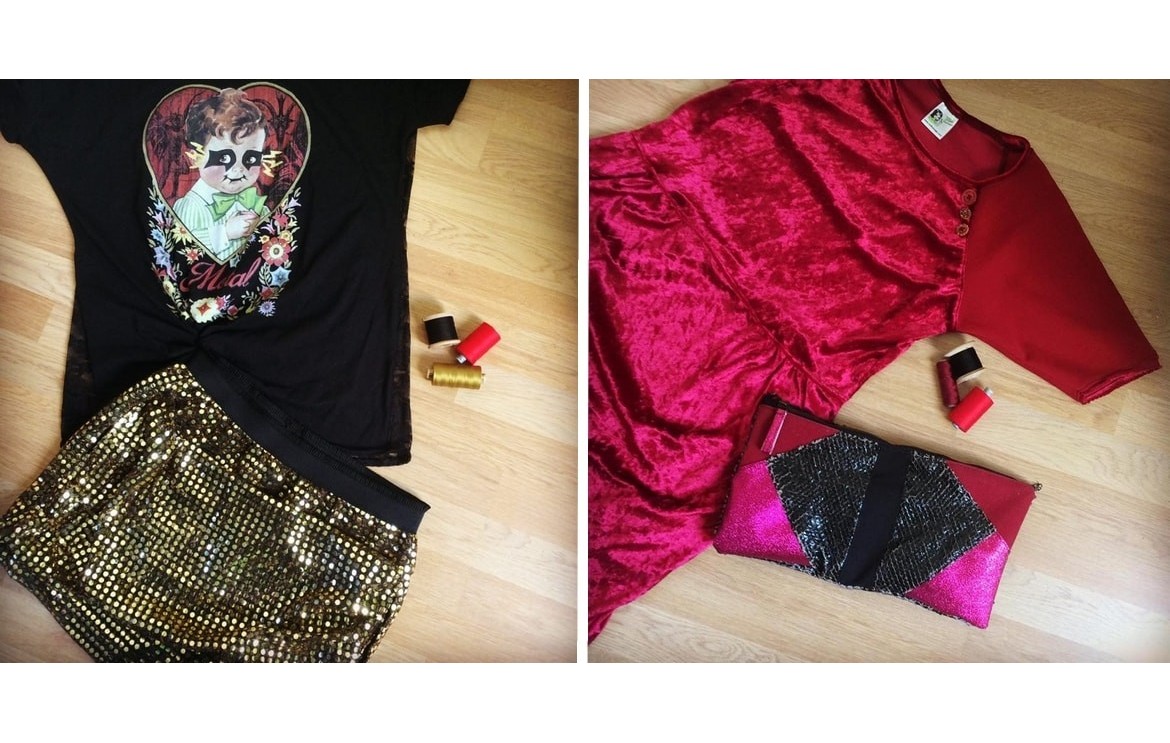 Aww, love…
Valentine's Day was last month so I decided to share love-inspired outifts throughout the month... no mushy stuff though, I swear they're fun!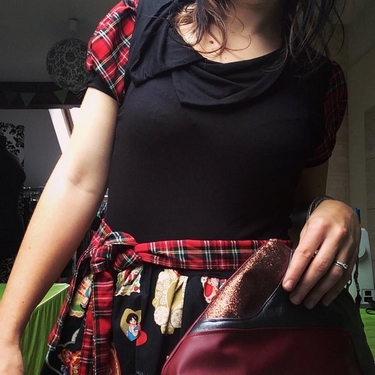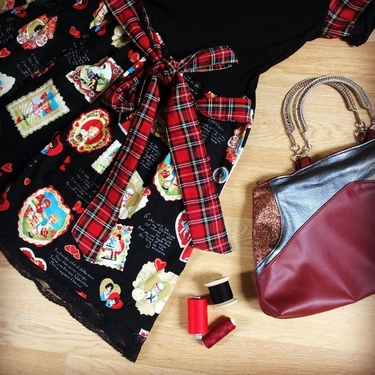 Starting with this first outfit including a dress with a vintage Valentine's Day cards print and a fake leather bag with glitters inserts.
Items references: dress - bag ; for the dress, other prints and sizes available in the shop.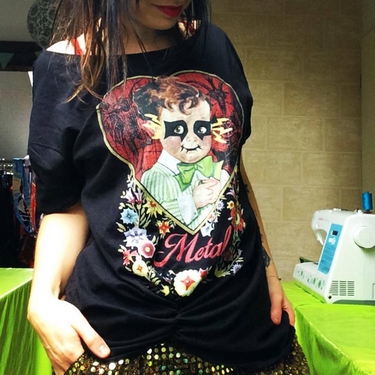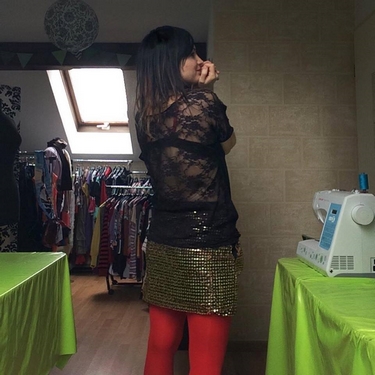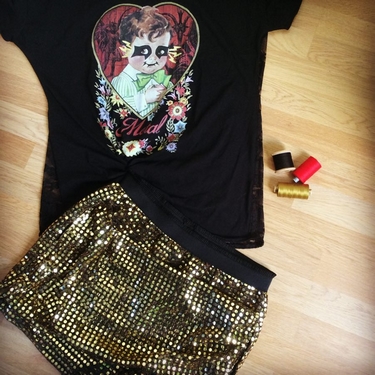 Roses are red
Violets are blue
Metal is rad
And so are you.

Another style with this Threadless tee turned into a loose top with lacey back. It is worn with a pretty bronze sequins mini skirt
Items references: top - skirt ; other prints, colours and sizes in the shop.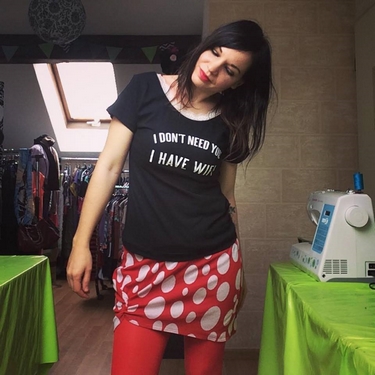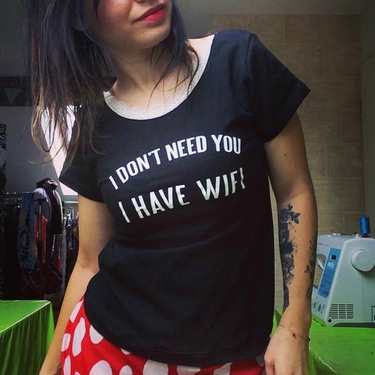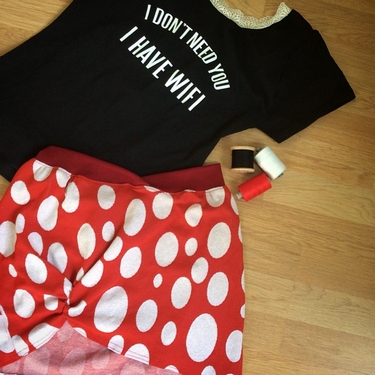 If you've been disappointed on Valentine's Day, I have the perfect outfit for you! ;)
The message is clear with this tshirt with a front inscription and an open back. For a fun style, I wore it with a lovely red mini skirt with big white dots.
Items references: shirt - skirt
Other prints and sizes are available.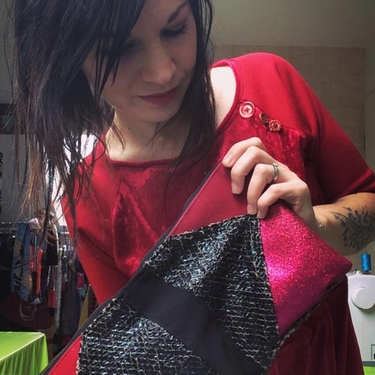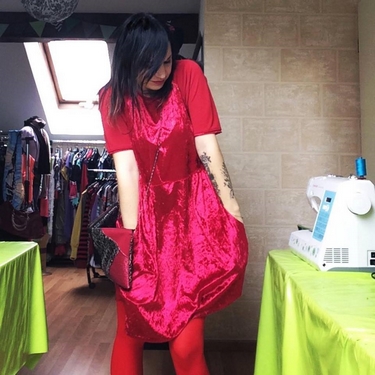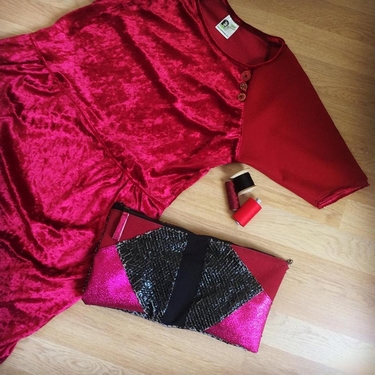 Last outfit inspired by love: let's finish with bright red! I like the 90s feel of this velvet and jersey dress; the pretty fake leather bag with suede inserts and glitters adds a glam touch.
Items references: dress - bag
You'll find other colours and sizes in the shop.
Did you celebrate Valentine's Day? Or maybe Galentine's Day? Well, who needs an excuse to buy cute stuff!
What is still available can be found in the online shop (free worldwide shipping) ; some items have already been sold but can be reproduced as custom orders depending on the availability of my supplies.


Comments
Leave your comment