Inspiration (4) : changing weather
So how do you dress when it's cold, then hot, then cold?....
Spring is this time of the year where it is sometimes freezing cold in the morning and incredibly hot in the afternoon... you won't fear the changing weather with these 4 inspiration outfits that are neither too warm nor too light, in khaki and brown tones! Wear them with boots or flats depending on the climatic conditions ;)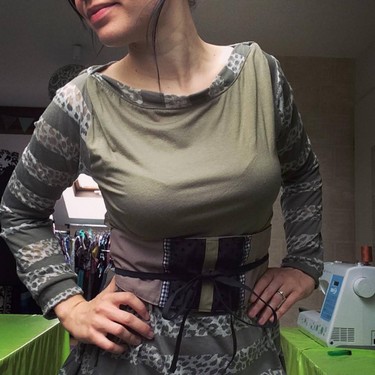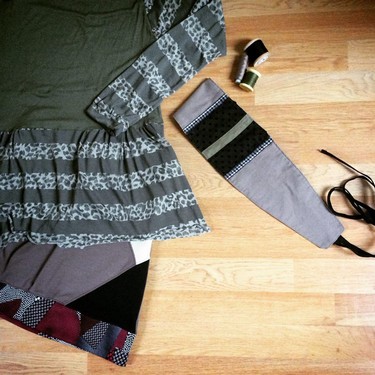 The first outfit features a khaki striped top, cinched at the waist with an obi belt and worn over a mini skirt with taupe inserts.
Items references: top - skirt - belt ; other colors and sizes available in the shop.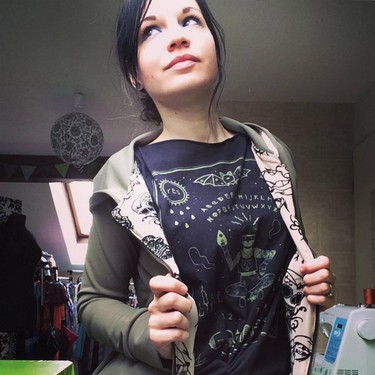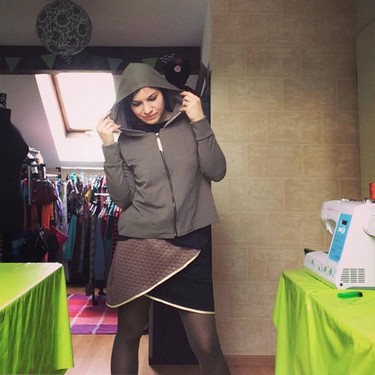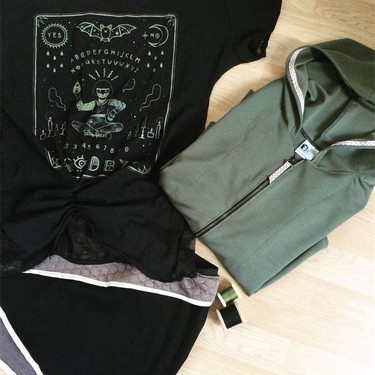 Last month there were wintry showers, bright sun, and even snow here in France! Layering is the best option with this changing weather, and that's what I did in this new outfit.
It includes a black loose top with a Ouija print, the khaki hoodie from the old school tattoo collection and an asymmetrical taupe and black skirt.
Items references: top - hoodie - skirt ; other prints and sizes in the shop.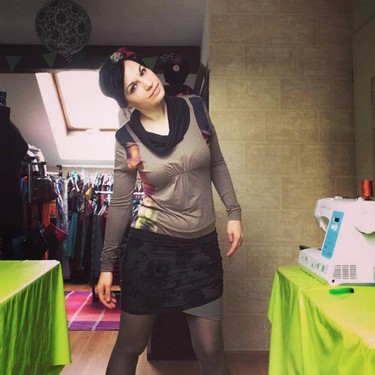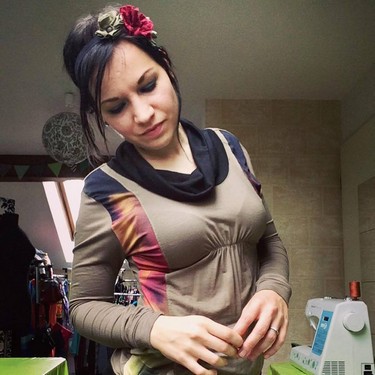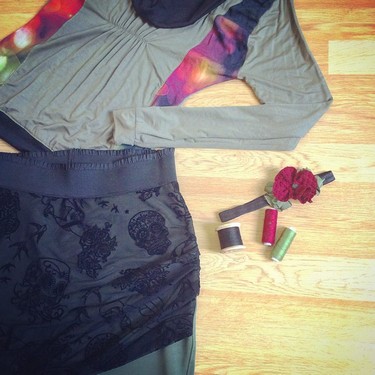 This third style will be ideal for the mid season, when it can still be very cool in the morning. It features a khaki top with a large black cowl, and a draped skirt from the old school tattoo collection. Flowers blossom in the fields... and also in the hair with this pretty headband in khaki and burgundy tones.
Items references: top - skirt - headband
For the skirt, another color is still in stock.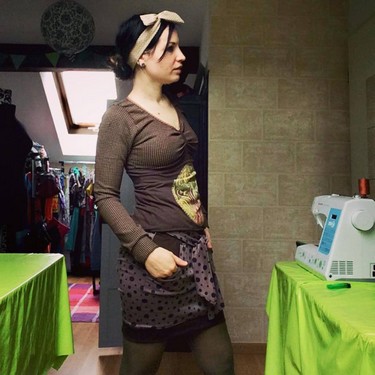 Ending with this latest outfit especially made for my fellow print lovers! Gingham or dots? Hell, gingham AND dots! The long-sleeved brown top was made from an Art Deco zombie Threadless t-shirt. It is worn with a taupe mini skirt with a tie-belt. The beige headband adds a little retro feel to this style.
Items references: top - skirt - headband
For the skirt and headband, many other prints are available in the shop.
Do you dress like an onion when the weather is kind of unpredictable? Multiple layers can help a lot! Don't worry, summer will be here soon! ;)
What is still available can be found in the online shop (free worldwide shipping) ; some items have already been sold but can be reproduced as custom orders depending on the availability of my supplies.


Comments
Leave your comment