Inspiration: 4 original outfits for a wedding guest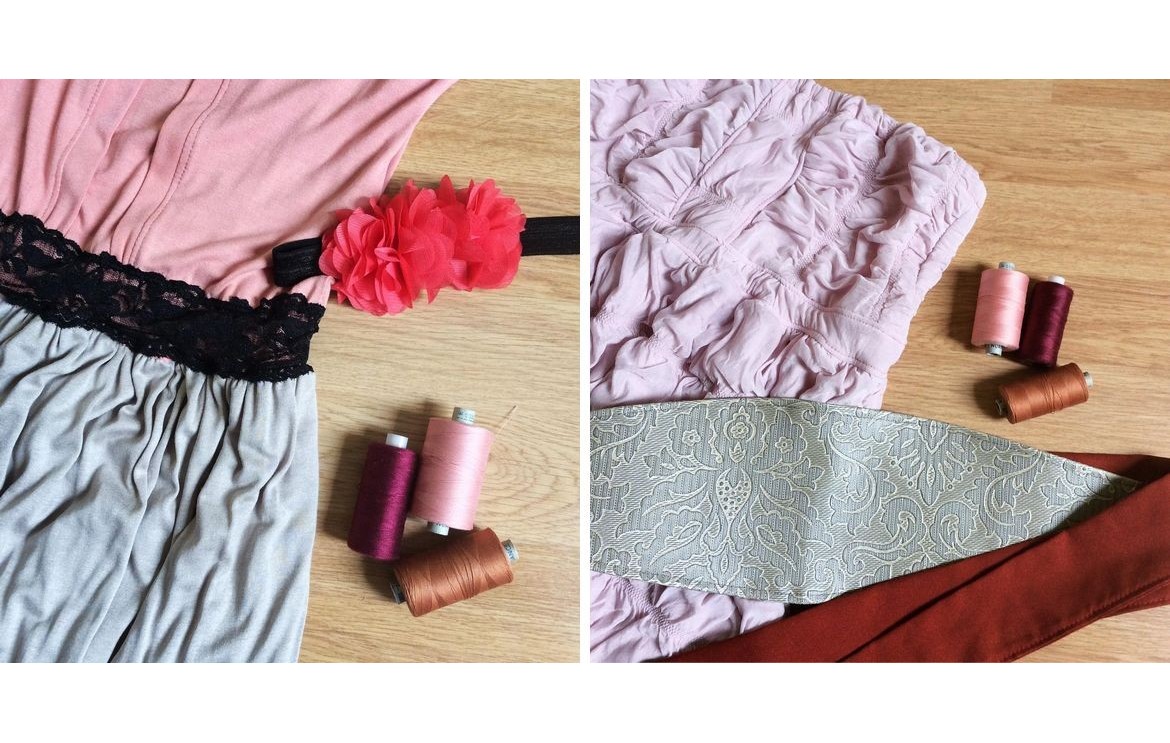 I am making several bridal dresses for the months of May and June...
so I guess some of you have been invited to weddings! 
That's why I selected these 4 pretty, but not boring, outfits for all the beautiful ceremonies of the season ;)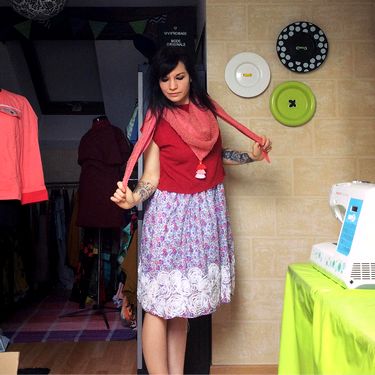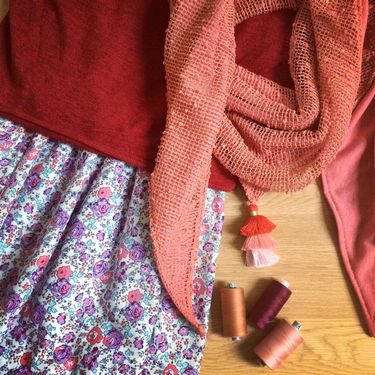 First outfit with a bi-material dress (the top part is in red knitted fabric and the bottom in Liberty printed fabric with big white embroidered flowers) and a coral mesh scarf from the new collection. It looks like a blouse wiorn with a skirt and it's super comfortable!
Items references: dress - scarf - both items are unique pieces.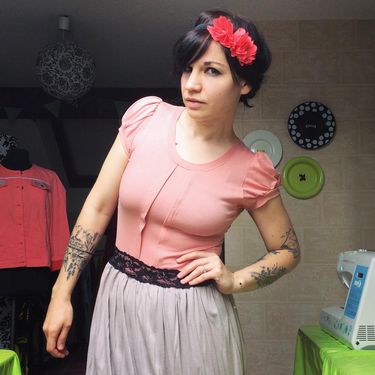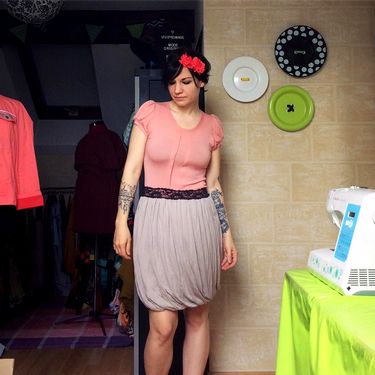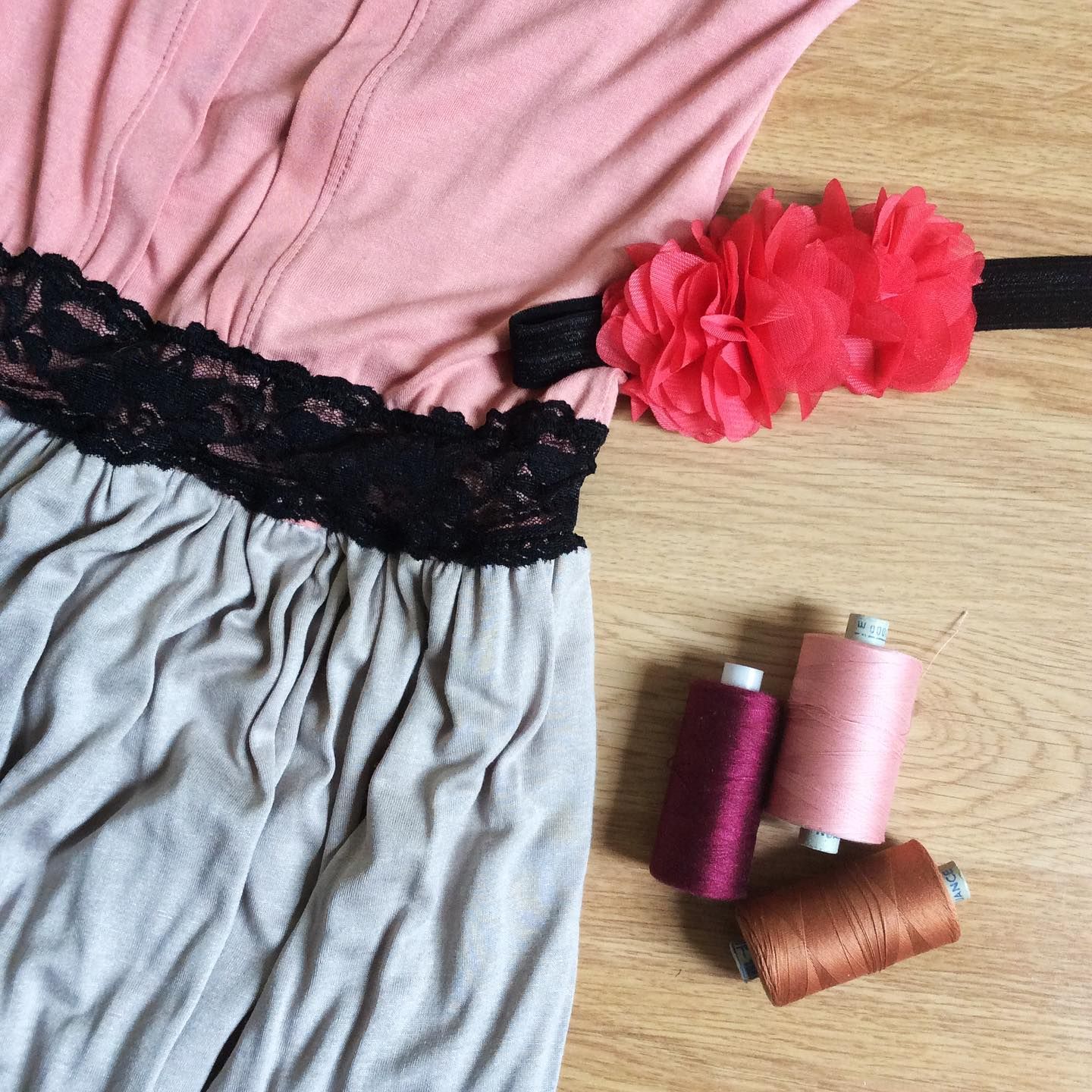 Here I'm wearing a two-tone coral/beige dress with a nice black lace detail at the waist. The floral headband brings a sophisticated touch to the outfit.
Items references: dress - headband - the dress is sold out and is also available in sky blue/beige, the headband is available in many colors.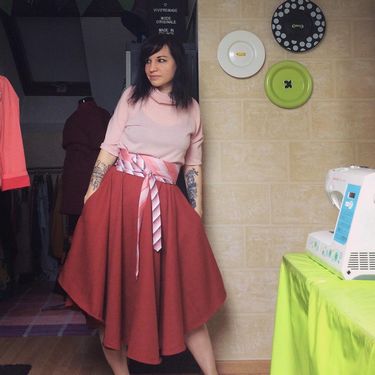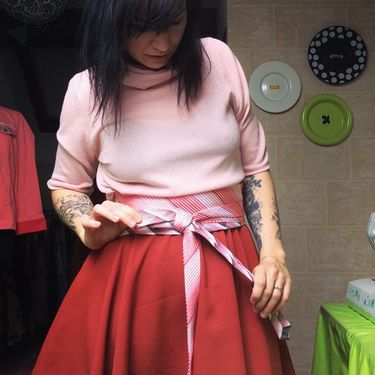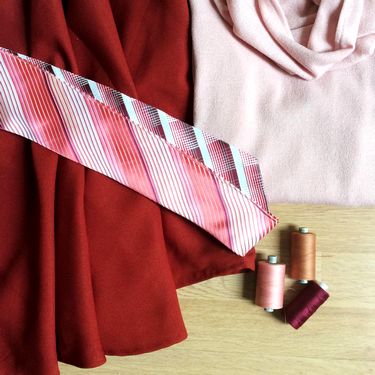 This is the perfect outfit for a wedding guest who wants to be classy... but not plain! I love the unexpected association of the pale pink of the knitted top with the rust color of the asymmetrical midi skirt. And to be even more original, I chose to cinch the waist with an obi belt made from 2 ties in coral tones. A look that will make heads turn!
Items references: top - skirt - belt - the belt is of course a unique piece, but the top and the skirt can be made in many colors as custom orders.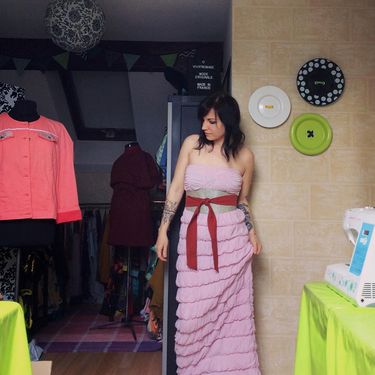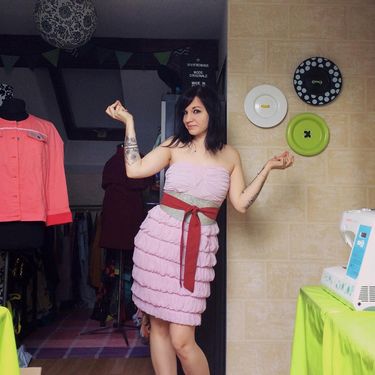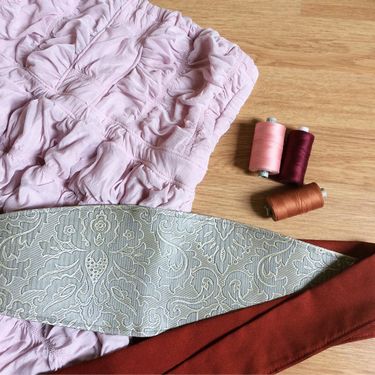 Here's the last outfit to be chic and fun at a wedding or any other special occasion. Let's finish with this strapless dress in pink chiffon. And it's a bit magical: it goes from long to short dress in a snap! I chose to wear it with a beige faux leather obi belt with rust ties. A 2 in 1 look for sure!
Items references: dress - belt -the dress is a unique piece, now on sale and is also available in white and water green; the belt can be made with your choice of color for the ties.
Most of these items can be found in the online shop (free worldwide shipping), unless they have already been sold - some of them can be remade as custom orders depending on the availability of my supplies, feel free to contact me to know more  ;)
Comments
Leave your comment