Inspiration (5) : spring fever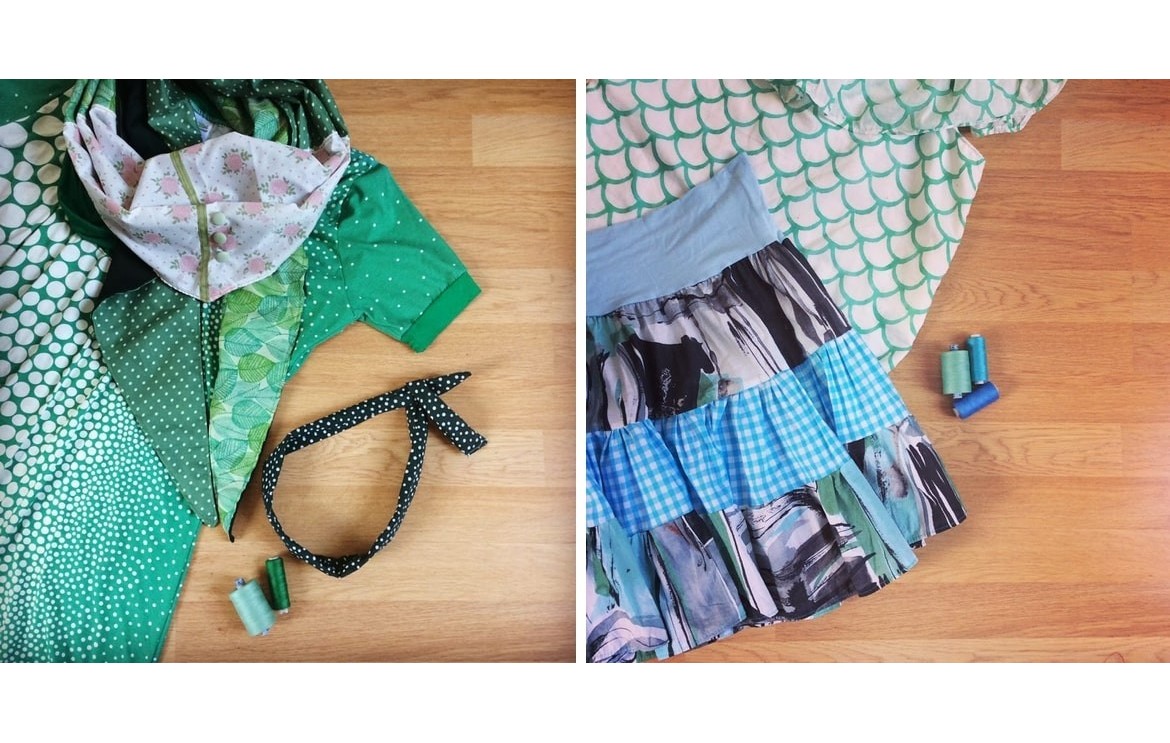 Spring has sprung!
This month, I decided to celebrate spring with a selection of handmade pieces in shades of blue and green to create fresh and fun looks!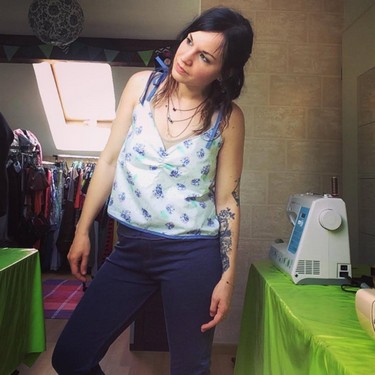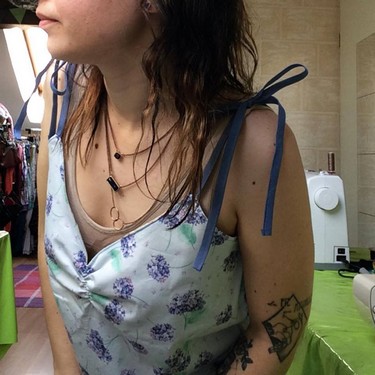 Let's start first with an outfit composed of a hydrangea printed cami top designed in collaboration with Tea & Poppies and blue jeans inspired trousers from the "Must have" collection.
Items references: top - pants ; more prints and sizes in the shop.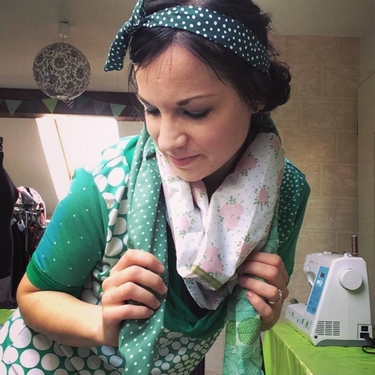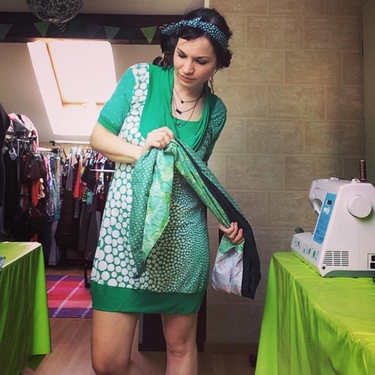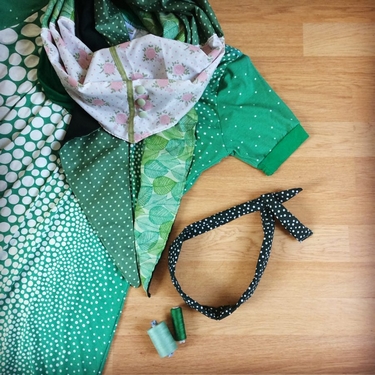 Second look, especially made for a colder weather. Green and dots all over, with this dress with a large cowl, this scarf with floral details and this wire headband.
Items references: dress - scarf - headband ; many other scarves and headbands are also listed in the shop.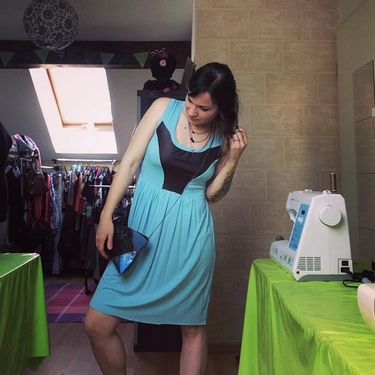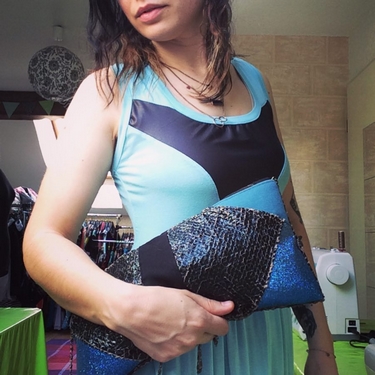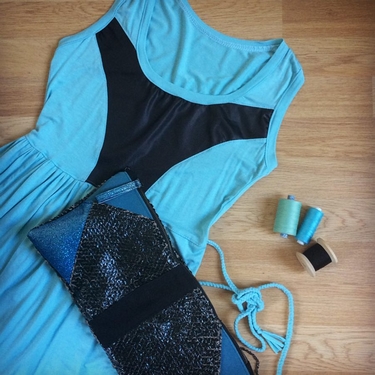 The beautiful spring sky inspired me this new outfit! The azure blue of this flowing dress is combined with the royal blue of the clutch bag with pretty inserts in suede and glittery fake leather, for a fresh and flimsy look that gives a foretaste of summer.
Items references: dress - bag - for the bag, another color is also available.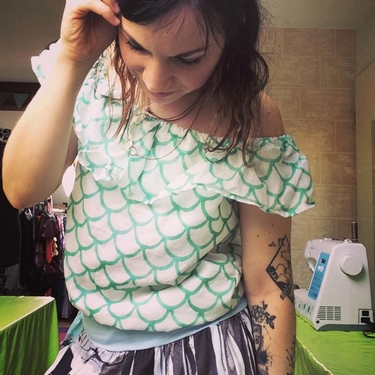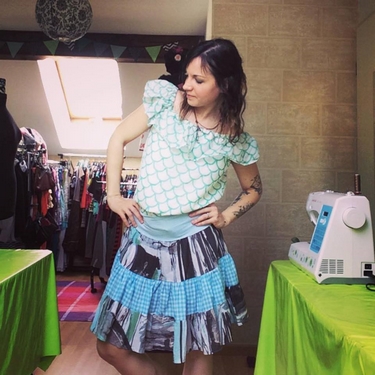 Here's the very last look: this time I am wearing a white and green Bardot top with a fish scales print and a high waisted skirt in grey, green and turquoise tones.
Items references: top - skirt - for the top, another color is also available.
What is still available can be found in the online shop (free worldwide shipping) ; some items have already been sold but can be reproduced as custom orders depending on the availability of my supplies.


And to enjoy this spring atmosphere a bit longer, I look forward to present my spring 2019 collection in the next post! ;)
Comments
Leave your comment