Inspiration: autumn colors in 4 cozy outfits!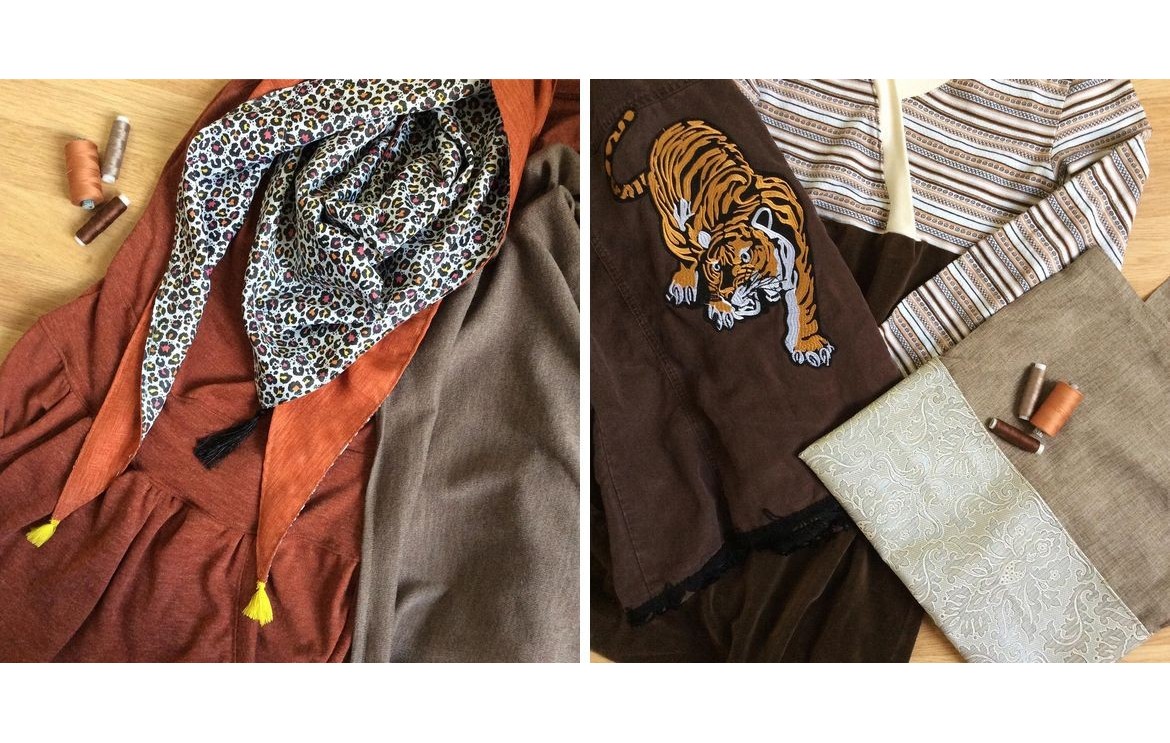 It's always the same story: when autumn arrives, I suddenly feel like wearing warm and deep colors.
Brown, orange, plum... to echo the beautiful tones of this season.
So I came up with these 4 cozy and colorful looks for a bright fall!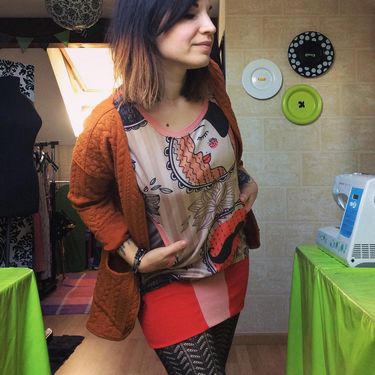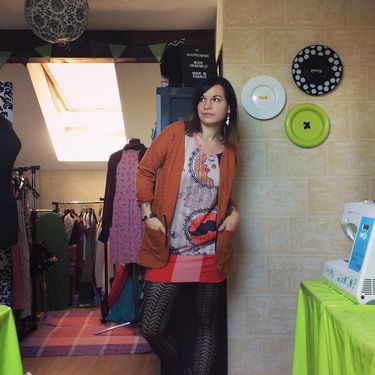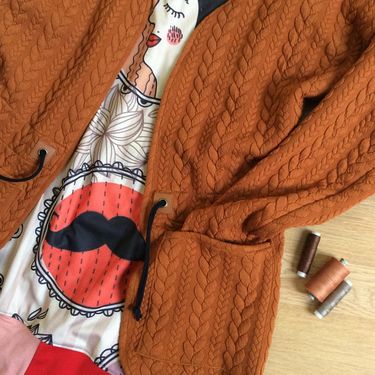 Let's stard with a mini dress with pockets I made for the fall 2017 collection (it's the very last one available!)worn with a very comfortable rust knitted cardigan. Perfect cocooning style!
Item references:: dress - cardigan - the dress is at a reduced price; the cardigan is also immediately available in pale pink and can be made in any custom color.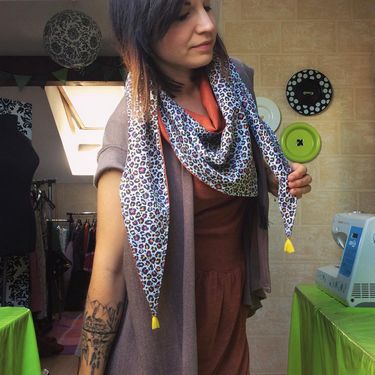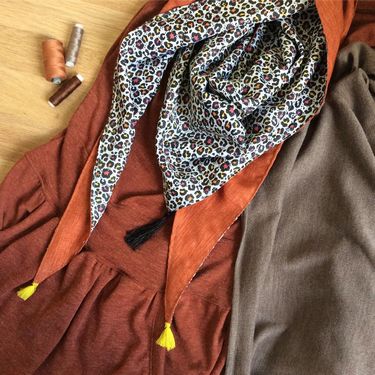 This season's must-have fabric is of course the knit, both cozy and warm, so I chose a draped dress in rust knitted fabric and a sleeveless vest in taupe knitted fabric. Let's add a pretty leopard scarf for a printed detail... and the outfit is now complete!
Items references: dress - vest - scarf - the dress is also available in dark blue; there are lots of other prints for the scarf!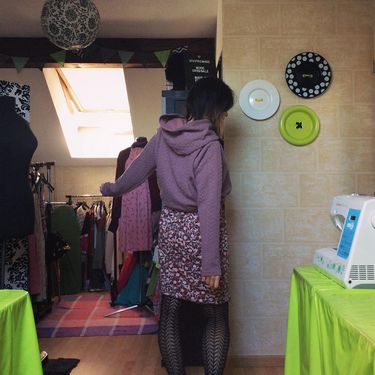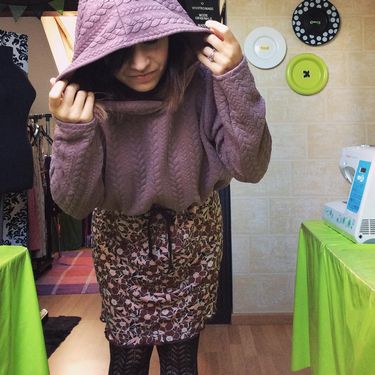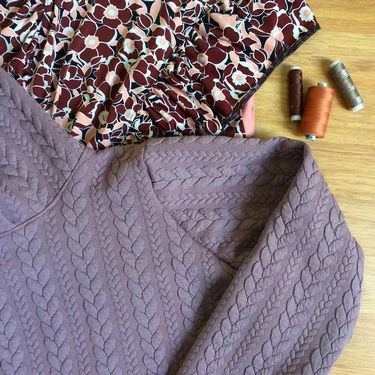 Brown and purple: an unexpected color combination in this outfit featuring a floral dress and a crop hoodie. Tip: crop sweaters are great for layering, try wearing them over your dresses ;)
Items references: dress - hoodie - everything here is now sold out but there are still 2 similar dresses with other prints; the hoodie is immediately available in 2 other colors in the online shop (pale green, beige) and it can be custom made in many other colors.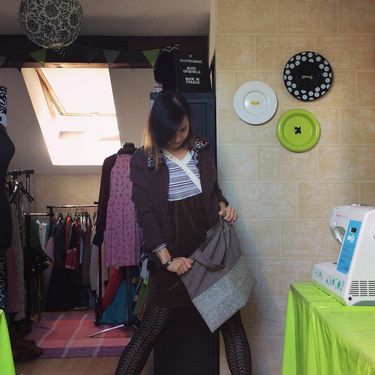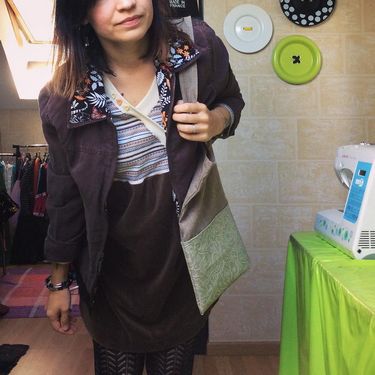 A lot of upcycling in this last selection: first the dress, warm and comfortable, that I made from a fuzzy skirt; then the brown denim jacket that I customized with a floral lining, black fringes and a large tiger embroidery in the back. If you've already checked out the fall 2021 collection that was recently released, you'll recognize the tote bag with its fake leather panel ;)
Items references : dress - jacket - bag - the dress is of course a unique piece and it's very cheap right now; the jacket is also a unique piece; and finally the bag can be custom-made in 3 colors (beige as here, rust and brown) in a very limited series.
Most of these items can be found in the online shop (free worldwide shipping), unless they have already been sold - some of them can be remade as custom orders depending on the availability of my supplies, feel free to contact me to know more  ;)
Comments
Leave your comment