Inspiration: classy streetwear, unusual mix of styles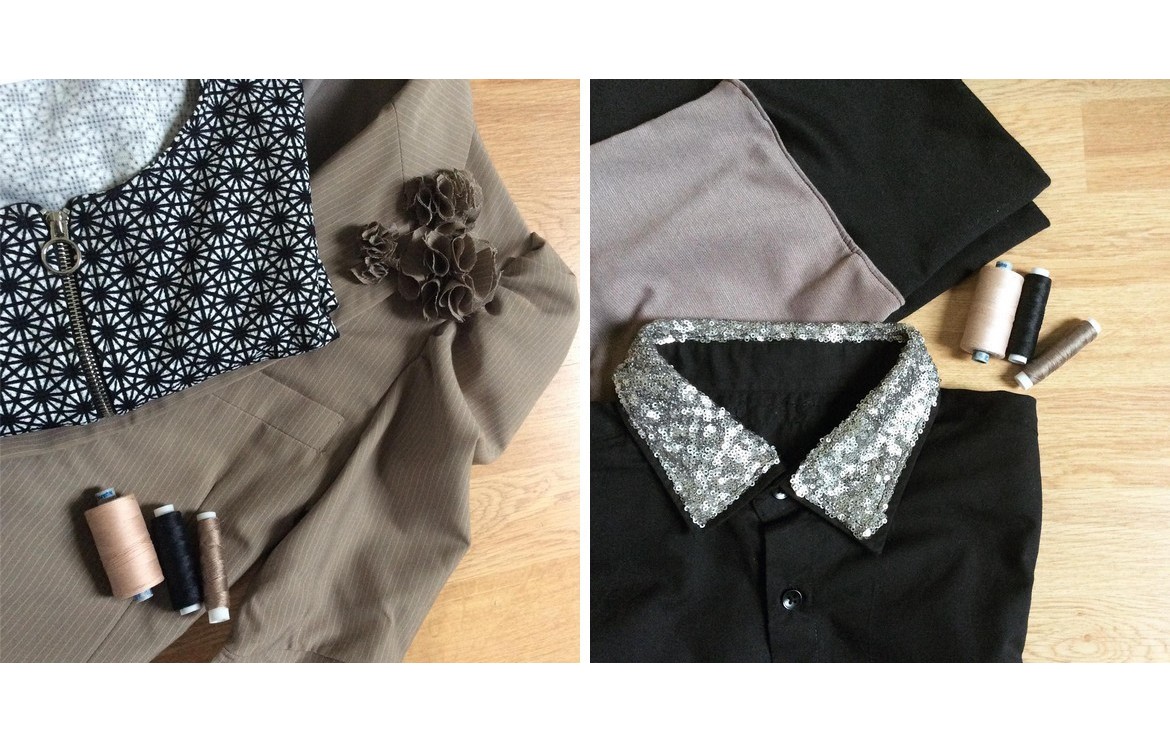 A selection that breaks the mould by associating sportswear pieces with classy pieces!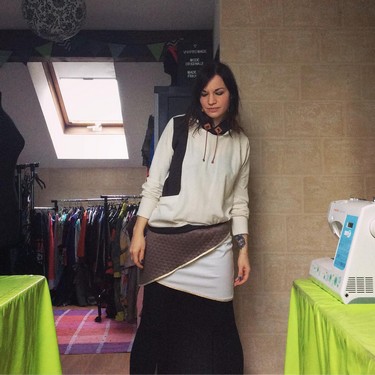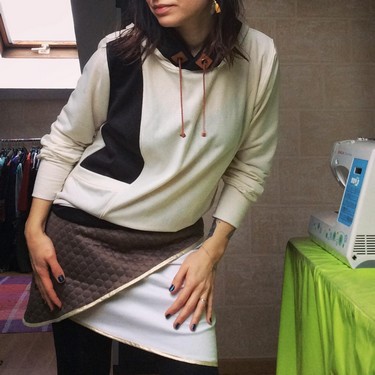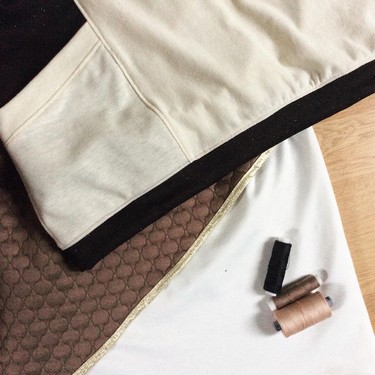 As you can see in this first outfit with a cream hoodie worn with an asymmetrical taupe and white mini skirt with gold details. Tip : to make a sweatshirt more sophisticated, you can slip it a bit into the waistband of your pants or skirt !
Items references: hoodie - skirt - sweatshirt also available in khaki green, skirt at a reduced price!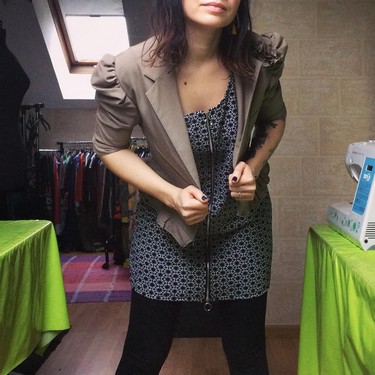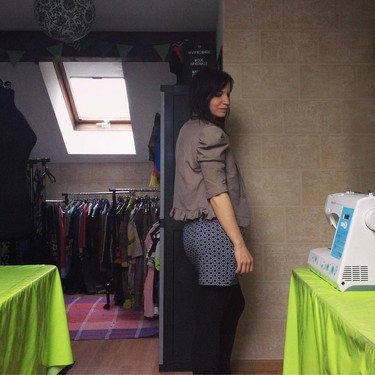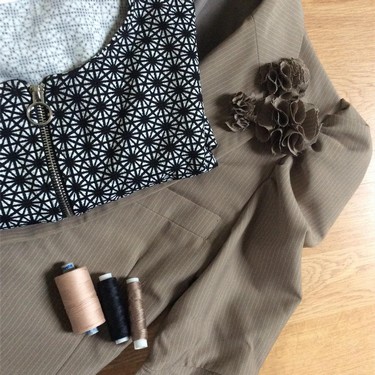 Here's another selection, this time with a streetwear inspired zippered dress, combined with a cute jacket that I made from a man's suit jacket.
Items references: dress - jacket - the jacket is a one of  kind design, the dress is still available with several prints and colours!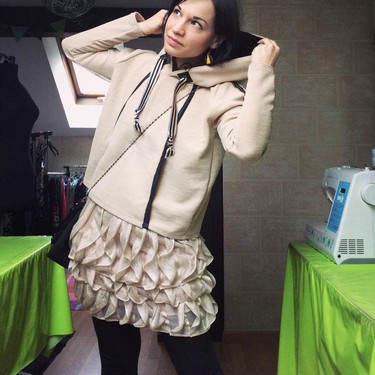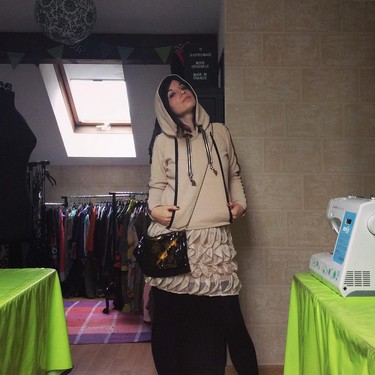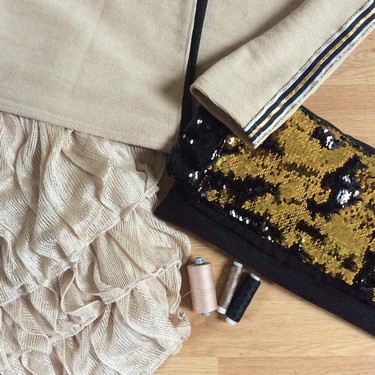 Again... a sportswear hoodie, unexpectedly paired with a pretty skirt with cascade ruffles. To make the whole style even more chic, a beautiful bag with reversible black and gold sequins completes the outfit.
Items references: hoodie - skirt - bag - the sweatshirt is a unique piece, the skirt is on sale and is also available in light blue, the bag is also on sale and is available with green sequins too.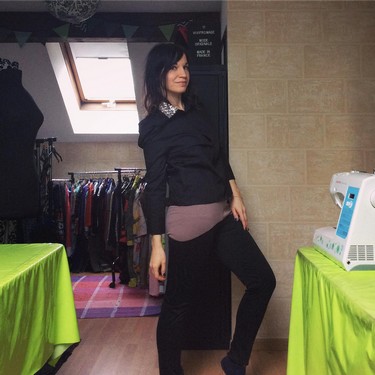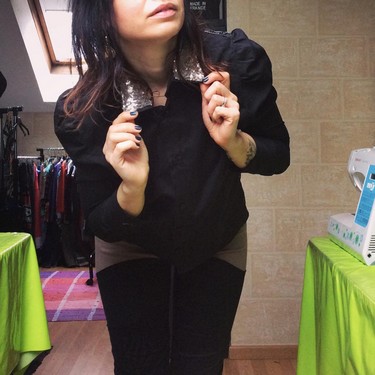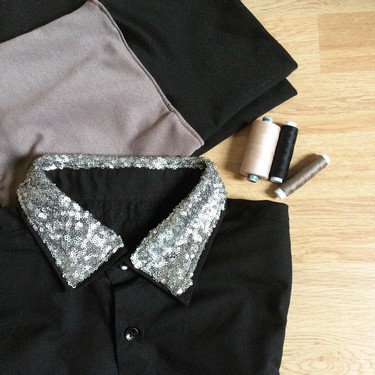 In this fourth and last look, I am wearing a black shirt with a silver sequined collar (made from a men's button up shirt) and leggings with black and taupe panels. Classy and comfy at the same time!
Items references: shirt - pants - the shirt is a unique piece, but it is also available in light and dark grey.
Most of these items can be found in the online shop (free worldwide shipping), unless they have already been sold - some of them can be remade as custom orders depending on the availability of my supplies.
Comments
Leave your comment