Inspiration: Inspiration: outfits ideas for a wedding!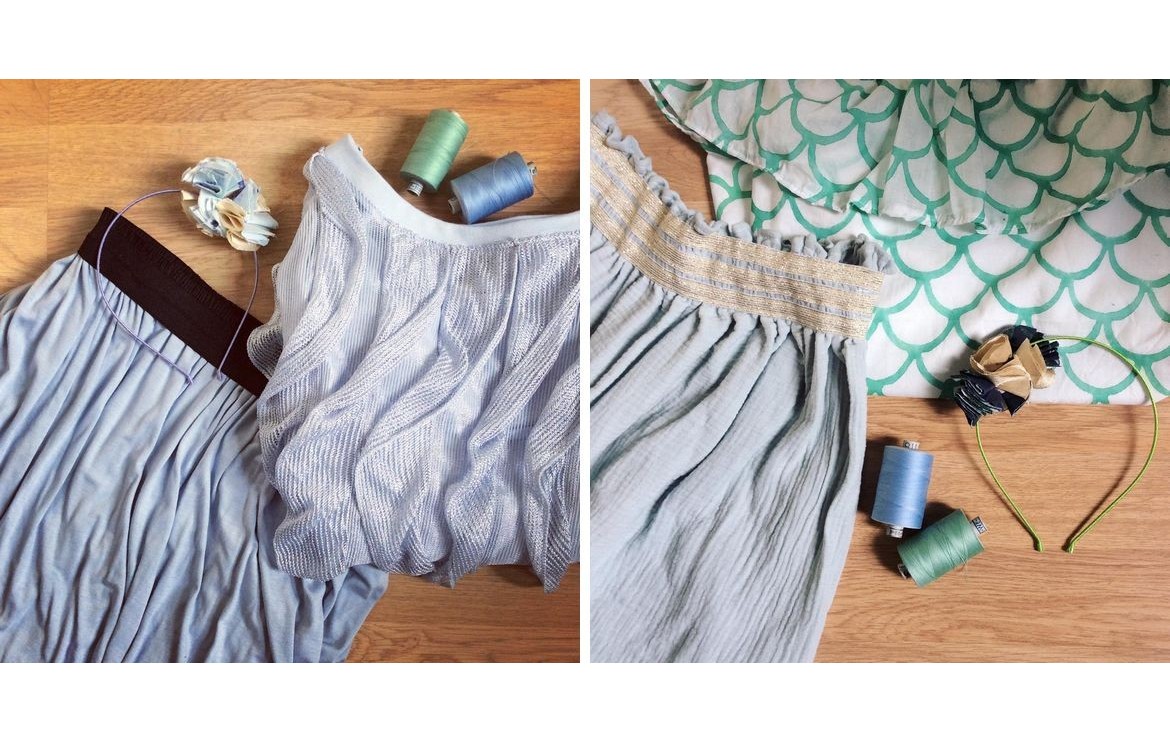 Weddings and other ceremonies are happening again...
... probably with restrictions at first, but always with the desire to be classy and to appreciate these touching moments... so here's a selection of outfits in pastel shades for all these beautiful occasions!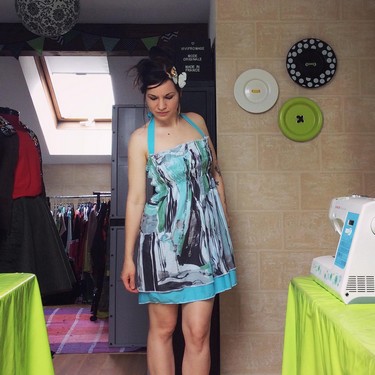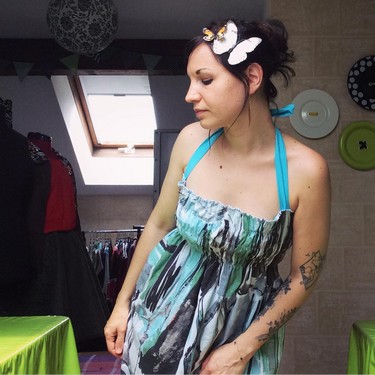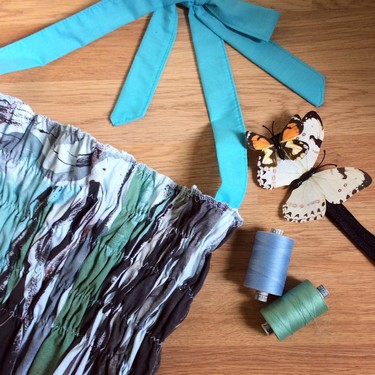 Like in this first outfit featuring a turquoise halter dress with a smocked bust, and a butterfly headband in the hair.
Items references: dress - headband - the dress is a unique piece now with a 50% discount! the headband is available in several colours.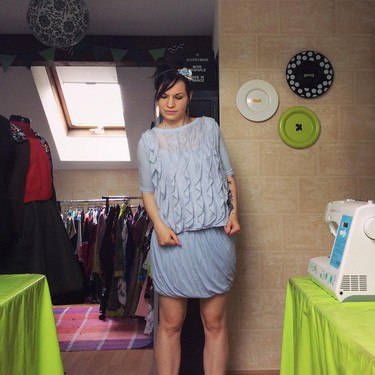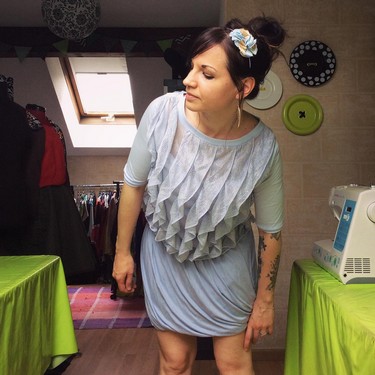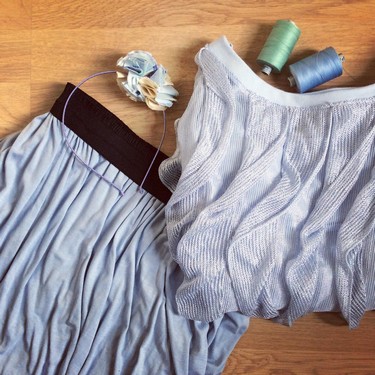 A second pastel look for all the beautiful days ahead!
This outfit would be perfect if the weather is a bit unpredictable: it features a light blue see-through knitted top with cascading ruffles, worn with a draped ball mini skirt. In the hair, a little floral hairband from my collaboration with Tea & Poppies!
Items references: top - skirt - hairband - the top is also available in nude and is currently on sale; the skirt is also available in coral and is also on sale. And finally the hairband is a unique piece!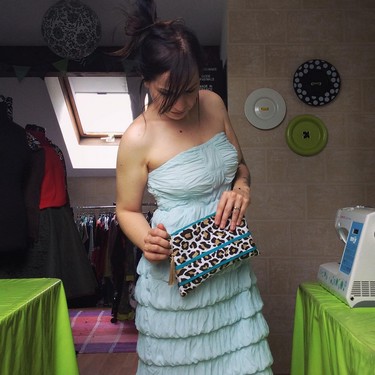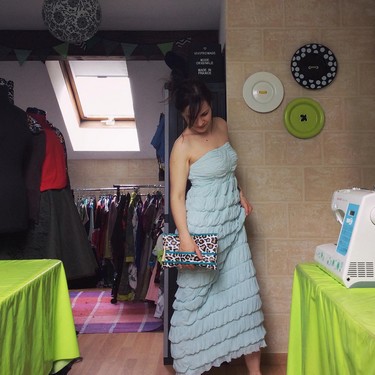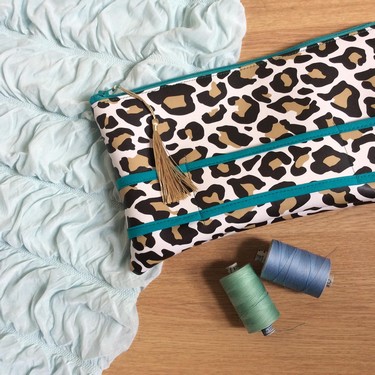 Here's a third pastel look that's lovely for attending a beautiful ceremony this summer.
With a very versatile piece: a strapless dress with adjustable length, here in aqua green. Very chic in the long version and much more casual in the short version (at knee length) thanks to the buttons hidden inside. A pretty leopard print purse brings a fun touch to the outfit!
Items refrences: dress - purse- the dress is also available in pale pink and white and is on sale. The bag is a unique piece!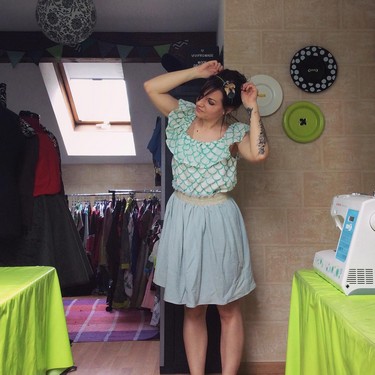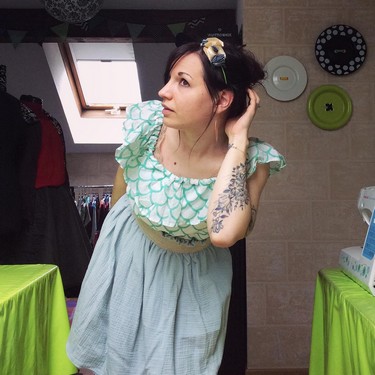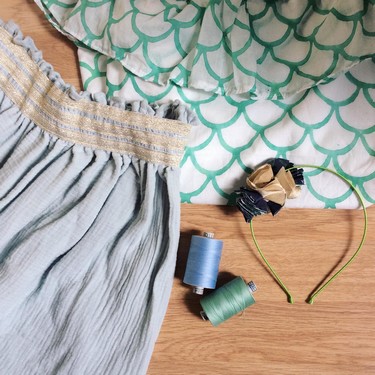 Here is the last pastel look!
I'm wearing a Bardot-style top with a large ruffle on the shoulders and a high-waisted skirt in double gauze fabric. Check out the cute hairband designed for the collaboration with Tea & Poppies! A comfy and refined style, to enjoy the good times all together!
Items references: top - skirt - hairband - the top is also available in coral; the skirt is available in water green, turquoise blue and hot pink... and any colour you'd like as a custom order. The headband is a unique piece!
Most of these items can be found in the online shop (free worldwide shipping), unless they have already been sold - some of them can be remade as custom orders depending on the availability of my supplies, feel free to contact me to know more  ;)
Comments
Leave your comment