Inspiration: stylish outfits that will keep you warm and cozy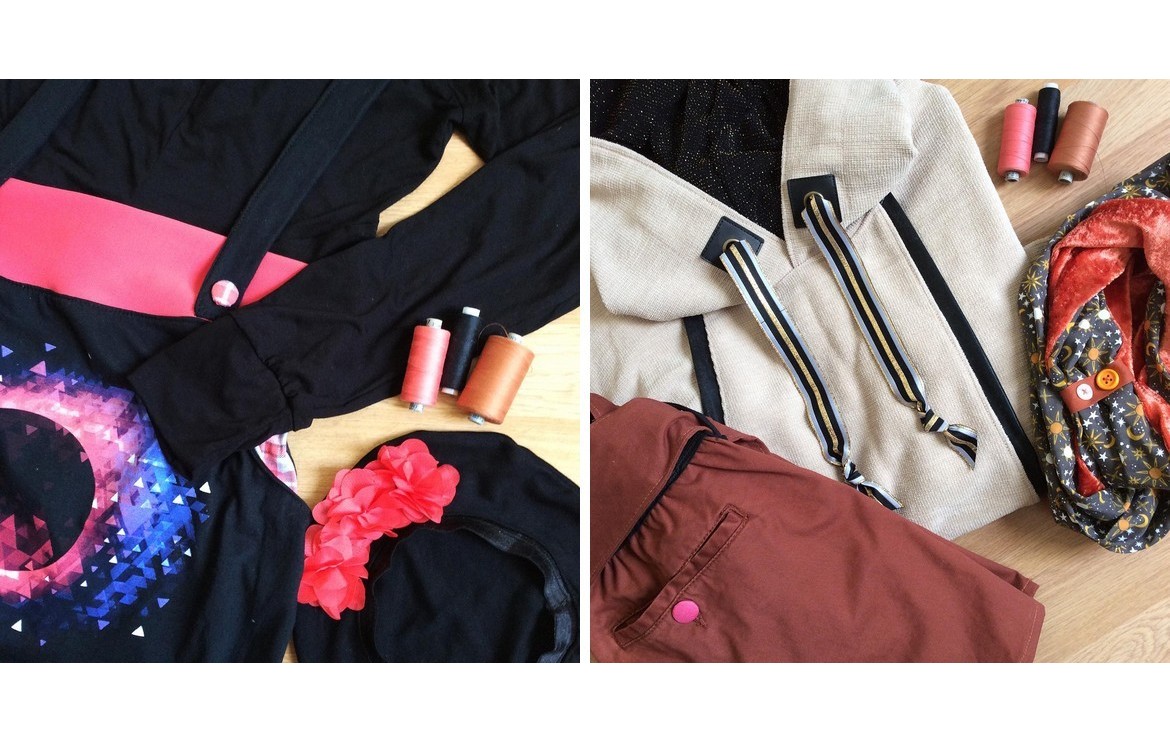 Temperatures drop, winter sets in...
So I've come up with 4 new looks that will keep you warm!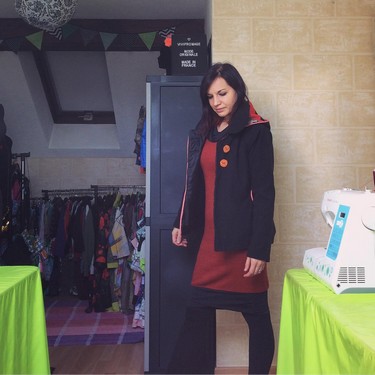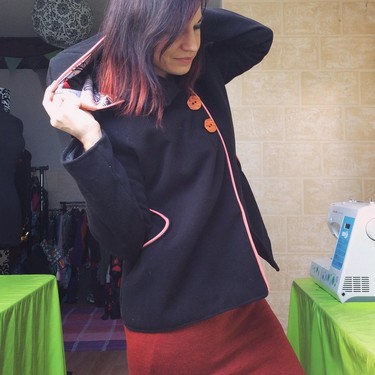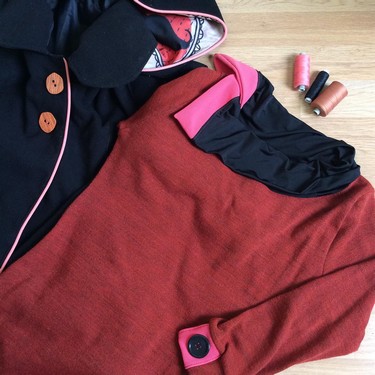 Let's start with the essential winter garment: the coat. This one is made of thick black wool fabric with pretty coral pink details. I don't make many coats from scratch because it's a long and hard job! I am wearing it over a brick knitted dress with neon pink inserts for a warm and fun outfit :)
Items references: dress - coat - the coat is a unique piece, the dress is on sale!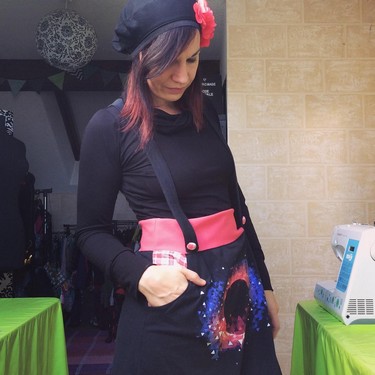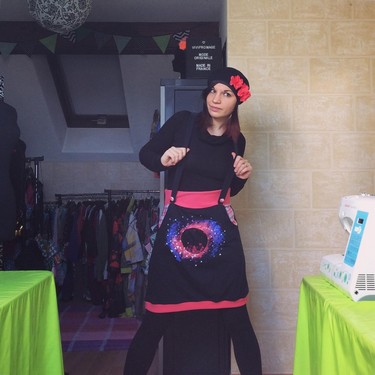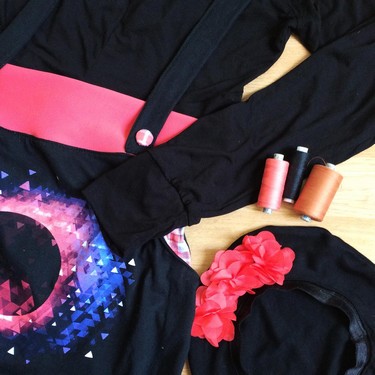 Here's a new look to stay warm without sacrificing your style ;) A simple and well-tailored black top, a skirt with straps with a nice graphic print and neon pink details, and the cute hat with muslin flowers, here in coral pink!
Items references: top - skirt - hat - custom made top, custom made hat with your choice of color for the flowers ; the skirt has been sold, but it is still available with 2 other prints and these ones are on sale!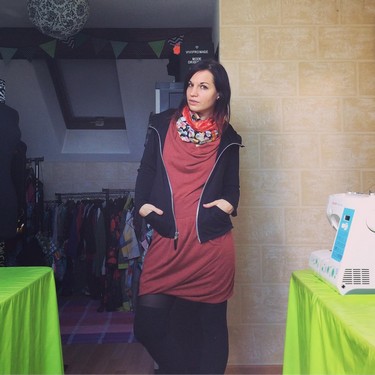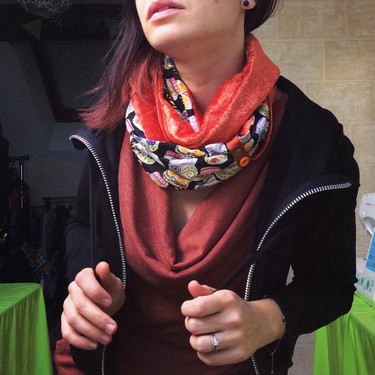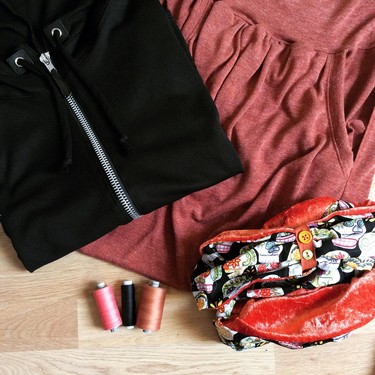 Another warm look for a colourful winter! I'm wearing a brick knitted dress that I love for its many draped details and large pockets, along with the black hoodie from the "All Black Everything" capsule collection. And to warm up your neck, a pretty tubular scarf with Mexican skulls!
Items references: dress - hoodie - scarf - custom made hoodie, dress still available in brick and dark blue; and many more scarves in stock!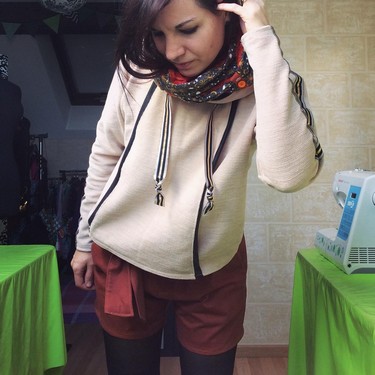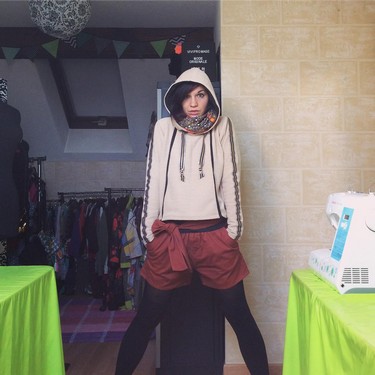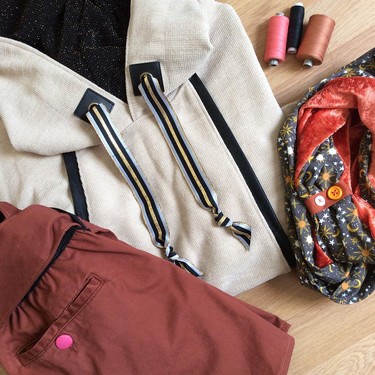 Here's the latest look for this "warm and cozy" selection! With a very recent piece: the hoodie with large front pocket, here in beige and worn with rust orange shorts with belt. Don't forget the little printed snood for a nice touch!
Items references: hoodie - shorts - scarf - the hoodie is a one of a kind piece and it is the last one available, the shorts are offered in 3 colours; this scarf has been sold in the meantime but there are many other models in stock!
Most of these items can be found in the online shop (free worldwide shipping), unless they have already been sold - some of them can be remade as custom orders depending on the availability of my supplies.


And speaking of winter, it's probably time to think about the new collection, isn't it? Keep your eyes open, it's coming soon!
Comments
Leave your comment