Inspiration: Ultimate Gray + illuminating - Pantone inspired outfits, winter edition
Pantone, the world-known Color Institute, has spoken: 2021 will be the year of the Ultimate Gray + Illuminating, a marriage of color conveying a message of strength and hopefulness that is both enduring and uplifting.
The first selection of outfits of 2021 is of course dedicated to these colours!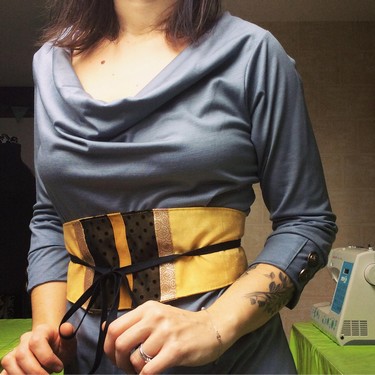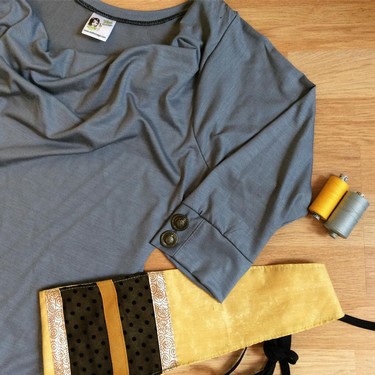 These selections include yellow and grey, like this first outfit with a grey dress with a draped collar paired with a yellow and black obi belt.
Items references: dress - belt - these two items are on sale and there are even several colours for the belt!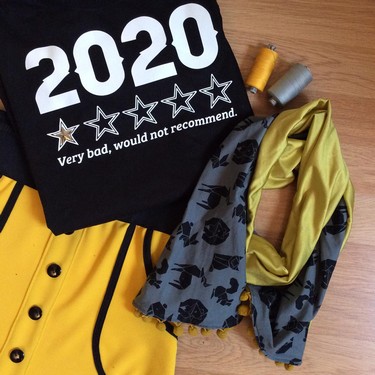 Hello yellow! this trapeze skirt with black buttons looks cute with the t-shirt that reads "2020: very bad, would not recommend" and this grey origami printed scarf with pompoms.
Items references: top - skirt - scarf - custom top available in XS to XL.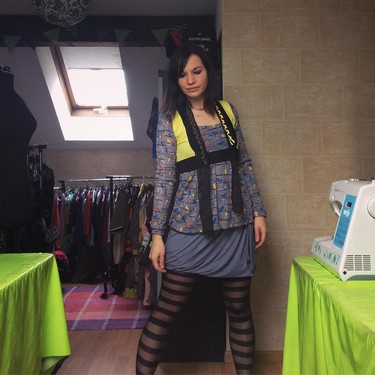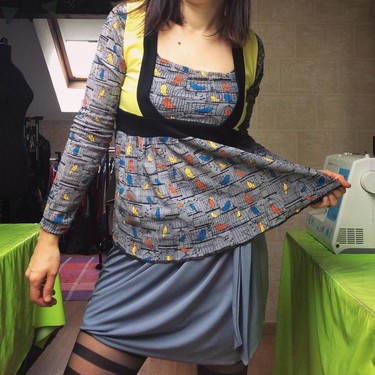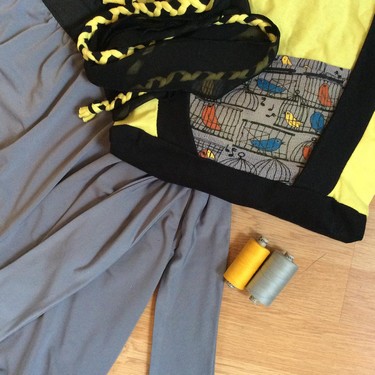 I must say that the grey + yellow combination is nothing new, as proven by this top with a nice bird pattern that I made many years ago... in fact I think it's the oldest item listed in the online shop! I am wearing it with the draped skirt from the autumn 2020 collection here in dark grey.
Items references: top - skirt -top (scarf included) at 50% off and custom made skirt offered in 3 colours !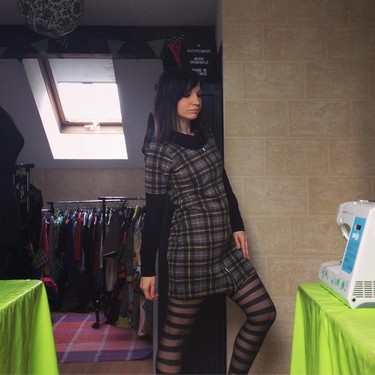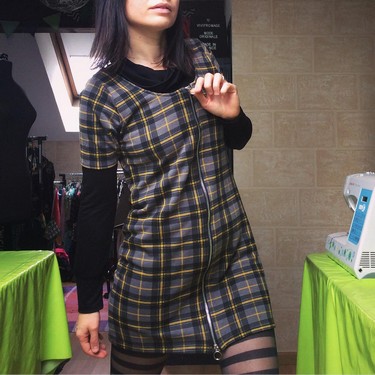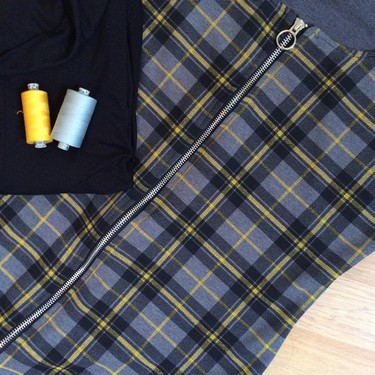 Let's end with this 90s inspired outfit with a grey and yellow plaid zippered dress worn over the long sleeved top from the capsule collection "All Black Everything".
Items references: dress - top - dress available in several plain-colored and printed fabrics, and custom made top available with or without the "All Black Everything" patch!
Most of these items can be found in the online shop (free worldwide shipping), unless they have already been sold - some of them can be remade as custom orders depending on the availability of my supplies.
See you in a few months for a summer selection inspired by 2021's Ultimate Gray + illuminating!
Comments
Leave your comment