Inspiration : winter layering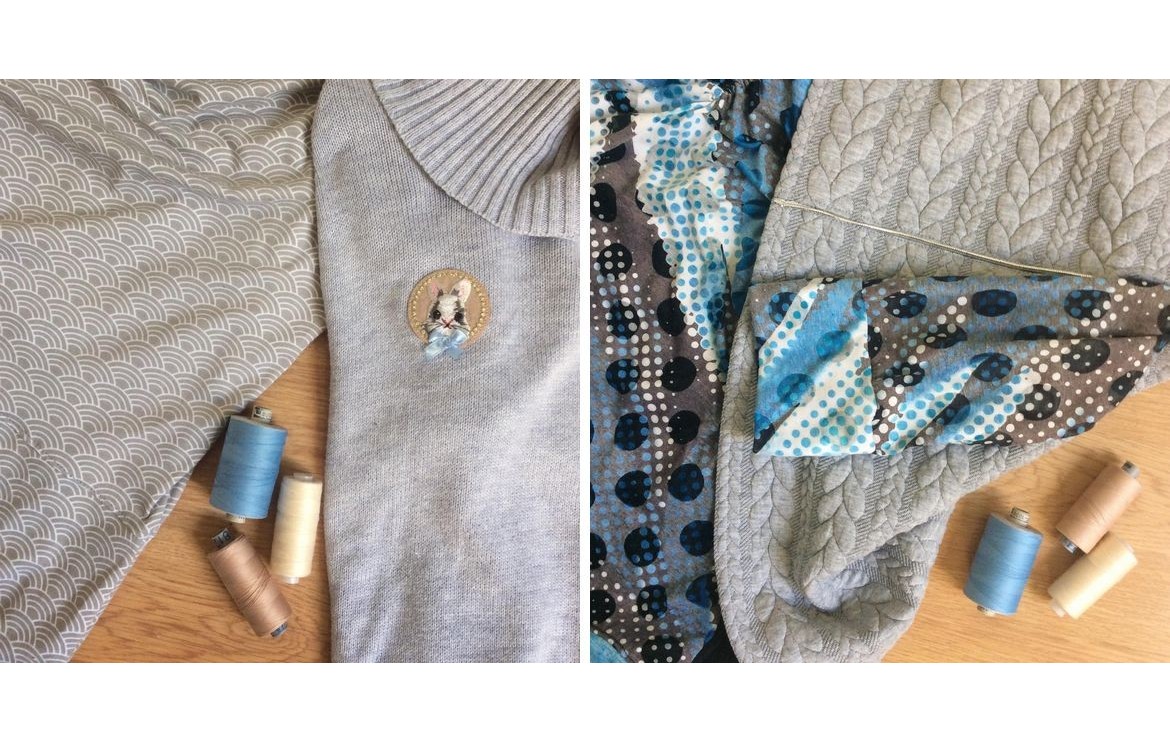 Spring is coming but you don't need to wait to wear light dresses... 
In this new selection, I'll show you that you can wear dresses even when it's cold outside thanks to the best technique: layering!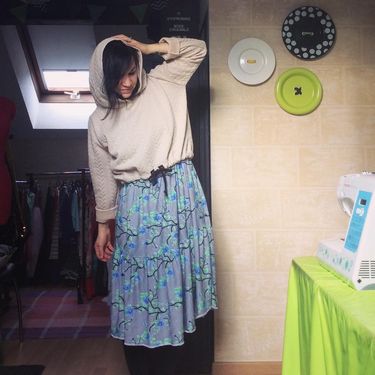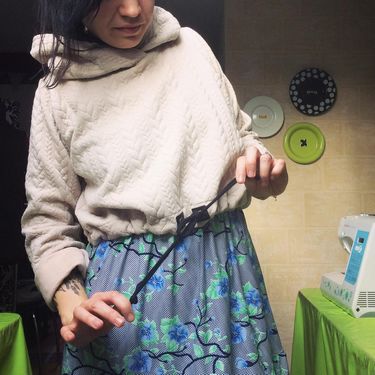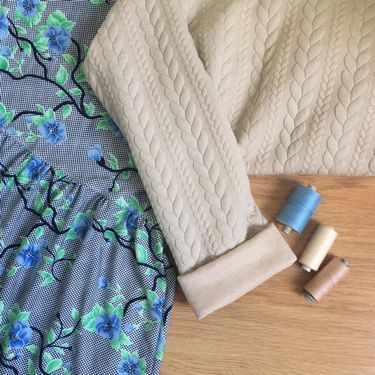 First look with a midi dress with a floral print worn with I wear a crop hoodie with a braided pattern.
Items references: hoodie - dress - the sweatshirt can be custom made in many colors, the dress is a unique piece also offered in two other prints.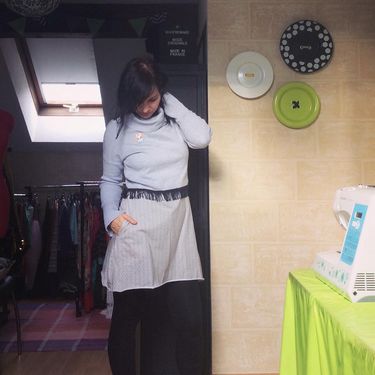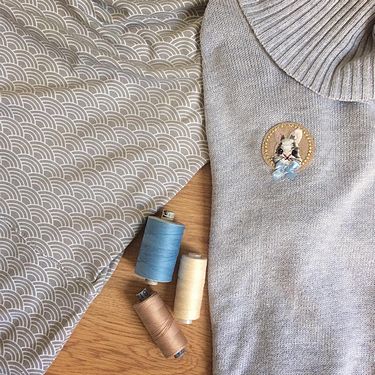 For this second outfit, I chose a grey organic jersey mini dress with a Seigaiha wave pattern, and a crop sweater with a rabbit patch and black fringes that I made from an old turtleneck sweater.
Items references: dress - sweater - the sweater is an upcycled item so it's a unique piece, the dress is 25% off!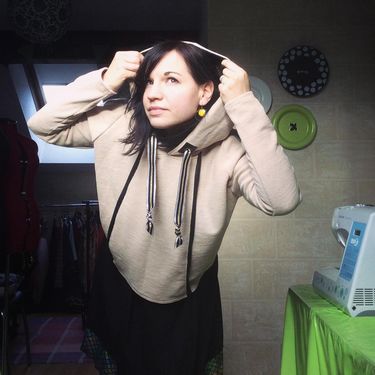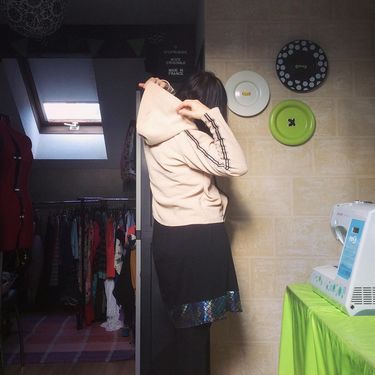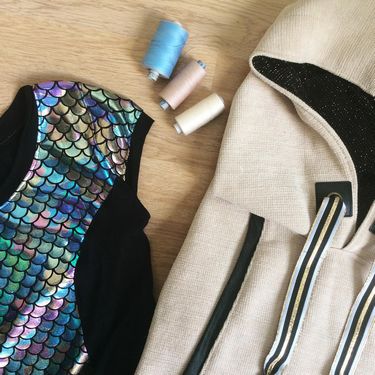 I opted for crop sweatshirts in the first two outfits, this time I chose a slightly longer design, in beige fabric and with a large hood lined in glittery fabric. When worn over this black dress with multicolored scale details, it almost looks like I am wearing a top with a skirt. A good way to renew the style of a dress!
Items references: dress - hoodie - the hoodie is a one of a kind piece, the dress is on sale and it is also available with gold scales!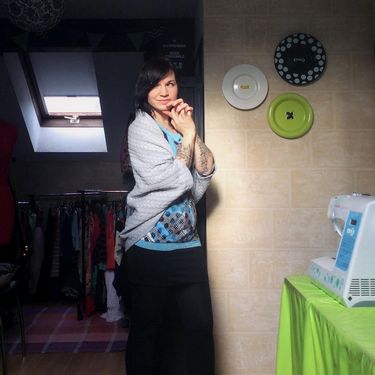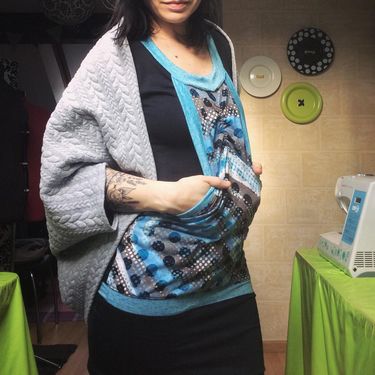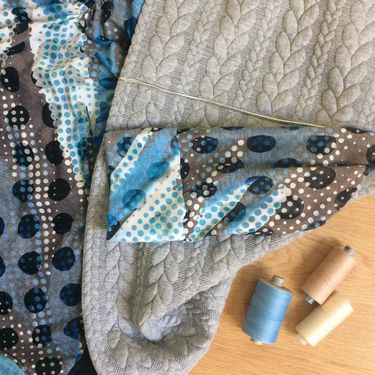 Let's finish with a very cocooning style featuring a black and blue dress with a large kangaroo pocket and a brand new piece: the shawl cardigan from the latest collection.
Items references: dress - cardigan - the dress is a unique piece in promotion (50% off!), the cardigan is displayed here in light grey but it can be made in many colors... some of which are currently proposed in the shop.
Most of these items can be found in the online shop (free worldwide shipping), unless they have already been sold - some of them can be remade as custom orders depending on the availability of my supplies, feel free to contact me to know more  ;)
Comments
Leave your comment