Inspiration (21) : TV shows fan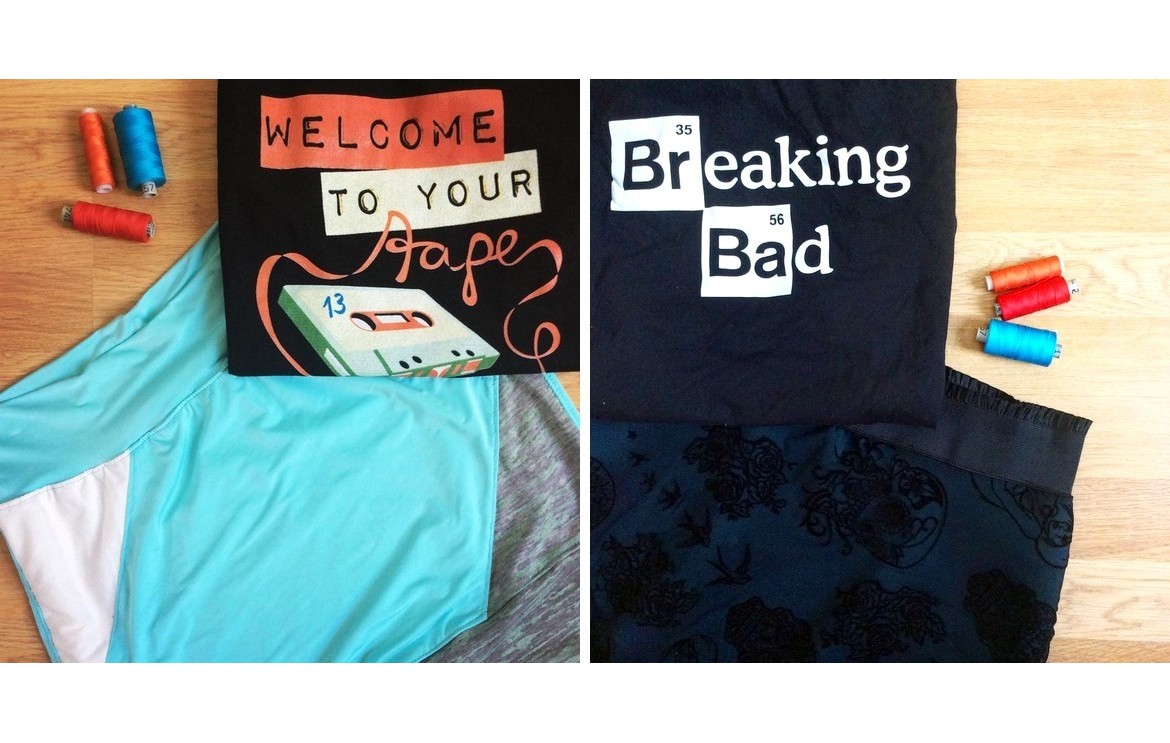 Do you like to binge watch each and every new TV show?
Then you'll love this month's new selections especially made for TV shows lovers!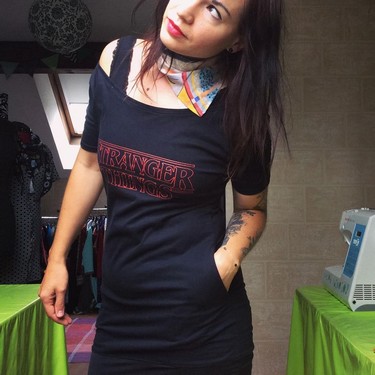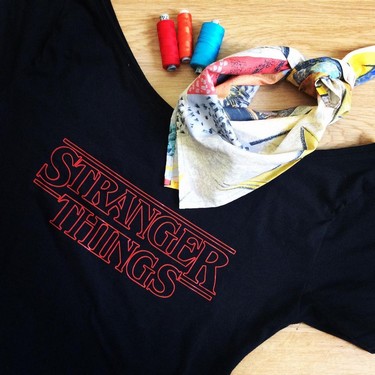 The first outfit features a Stranger Things (definitely one of the best show of the last few years) pocket dress with pockets; since the show takes place in the 80's I chose to wear a fun bandanas scarf!
Items references: dress - bandanas - the dress is on sale and there is many prints available for the bandanas!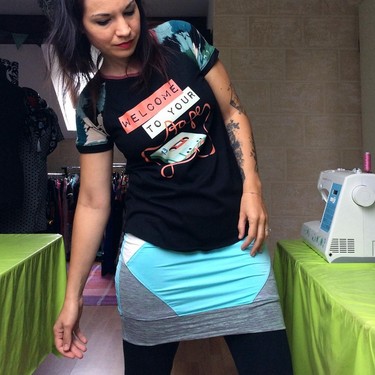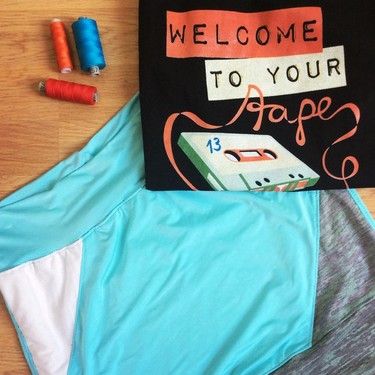 This outfit will be great for any Thirteen Reasons Why fan (what did you think of the last season? I'm a bit disappointed...) with this raglan sleeved t-shirt worn with a mint mini skirt with grey and white panels.
Items references: shirt - skirt - la jupe est soldée et elle est disponible en 2 autres versions ; le t-shirt est disponible avec 3 imprimés !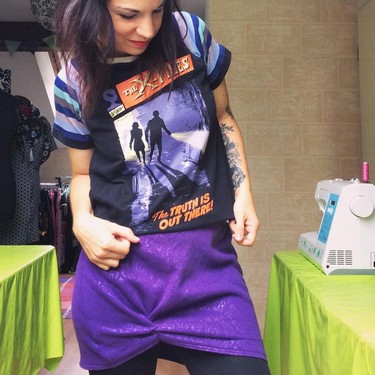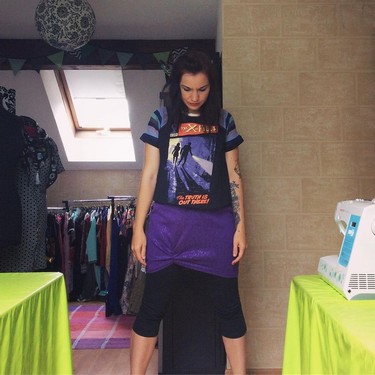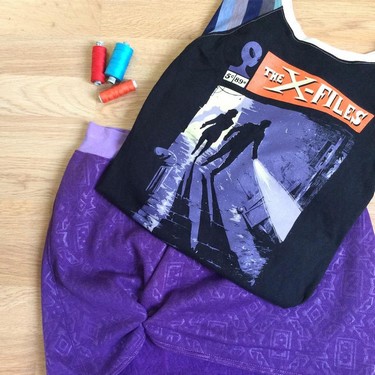 Any X Files fans here? It's a show I watched almost obsessively as a teenager. I was inspired to make this cute t-shirt! I wear it with a purple mini skirt with a tone-on-tone geometrical print.
Items references:shirt - skirt - the skirt has been sold in the meantime but this style is still available with 3 other prints; the t-shirt is available with 3 prints too!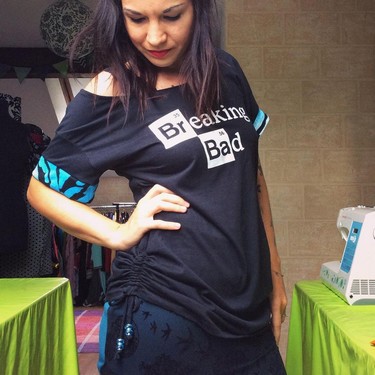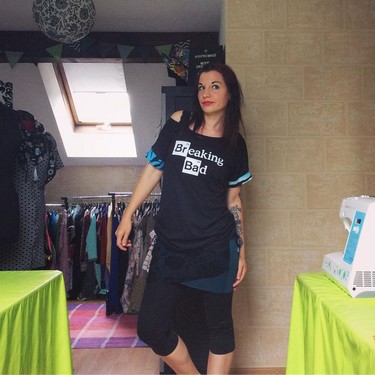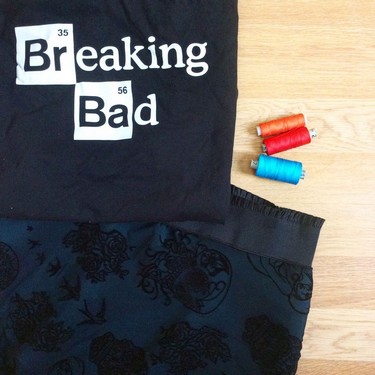 Last but not least, a brand new design because this show is for sure one of the best of the last few years: Breaking Bad! I made this top from a man t-shirt ; it has a loose relaxed fit with ruching on the sides (note the choice of small beads ;) ) and a turquoise zebra detail at the sleeves hems. I am wearing it with a teal mini skirt including a black draped panel with an oldschool tattoo print.
Items references:shirt - skirt - the skirt is still available in teal and khaki.
Most of these items can be found in the online shop (free worldwide shipping), unless they have already been sold - some of them can be remade as custom orders depending on the availability of my supplies.


Let me know in the comments what is your favorite TV show of all time, it will surely inspire me for a next batch of t-shirts!
Comments
Leave your comment