Inspiration : 4 outfits for a pin-up style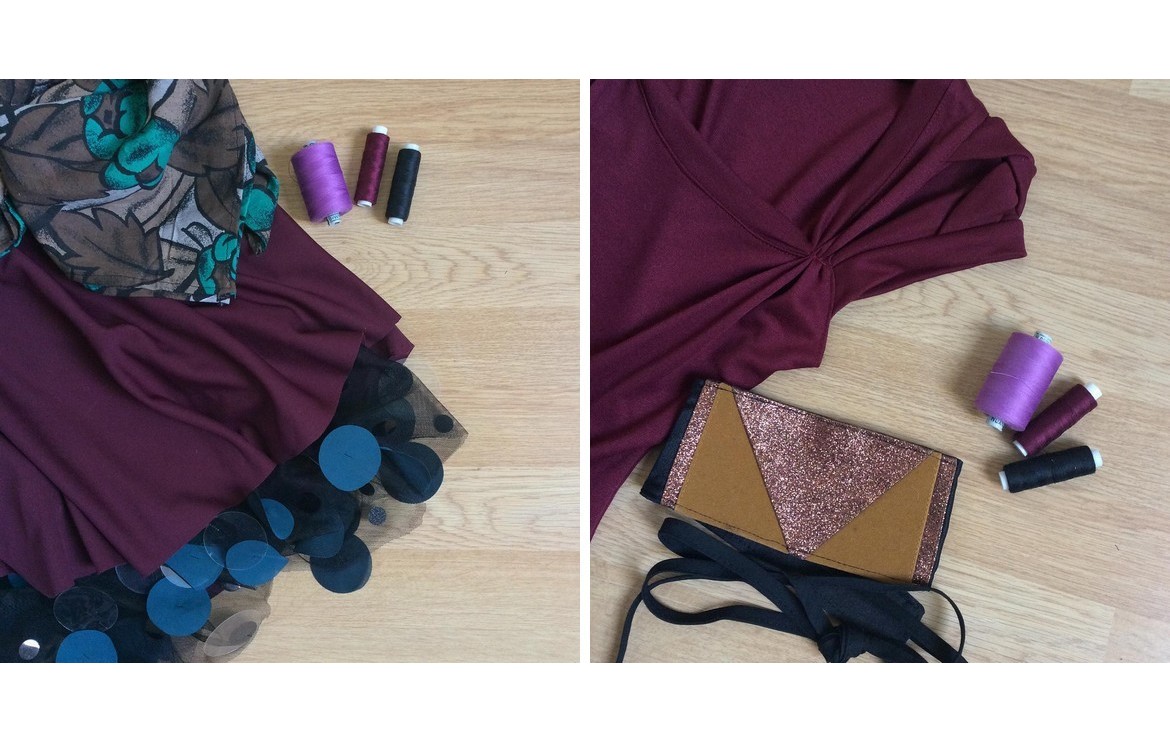 The 50s and 60s fashion trends and the pin-up imagery have always been a great source of inspiration for me!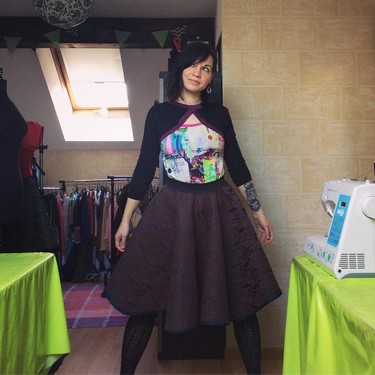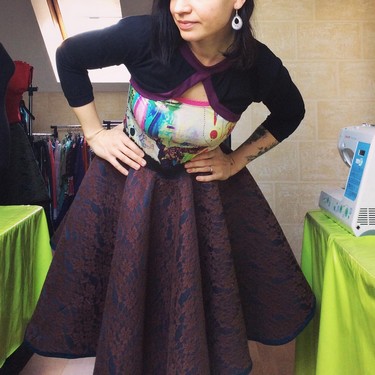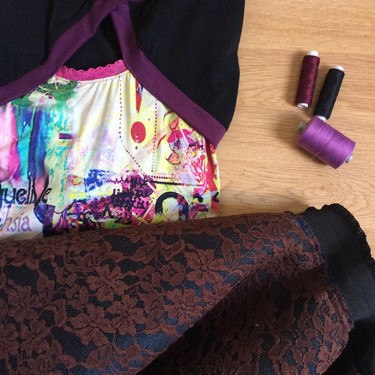 So I came up with a series of outfits directly inspired by this style but also totally contemporary: to make it short, it's the combination of a retro design with very modern fabrics!
Like in this first outfit which features a pretty multicolored top with a sewn-in black shrug. I am wearing it with a very puffy reversible midi skirt (brown lace/teal on the inside)
Items references: top - skirt - 50% off of the top, skirt also available in khaki green lace/brown inside.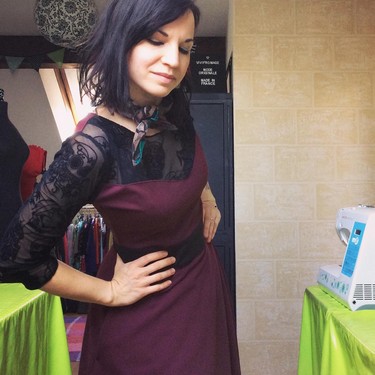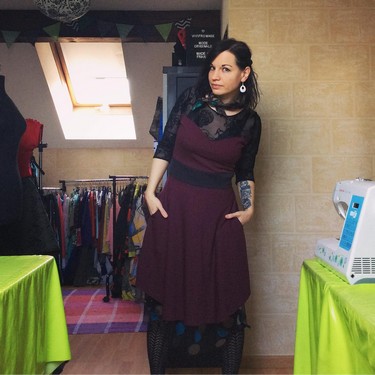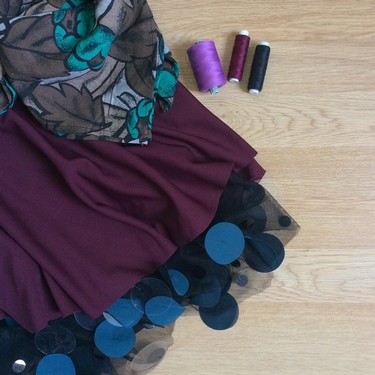 Second look with once again a retro vibe but very modern fabrics!
This dress that was a big hit when it was released in the "Old school tattoos" collection - I made a lot of similar custom orders. I am wearing it over a black tulle skirt with teal dots for like a petticoat. A little bandana tied around the neck adds a fun detail to the outfit!
Items references: dress - skirt - bandana - this is the very last dress available, the petticoat is also available with white dots and there is a large choice of bandanas in the shop!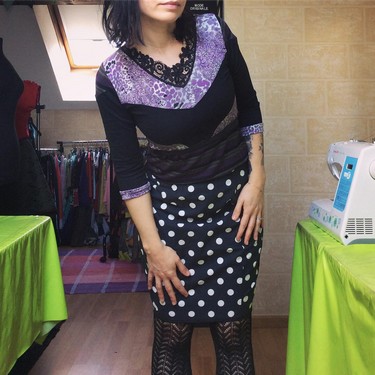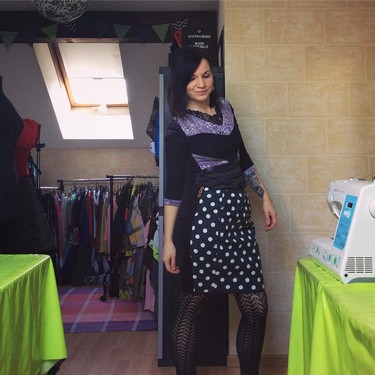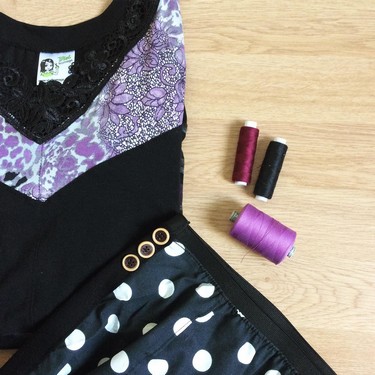 Third outfit with an essential retro pattern: polka dots! They can be found in this beautiful pencil skirt, which I paired with a black top with printed inserts (leopard and stripes) in black and purple tones.
Items references: top - skirt - these two unique pieces are at a reduced price!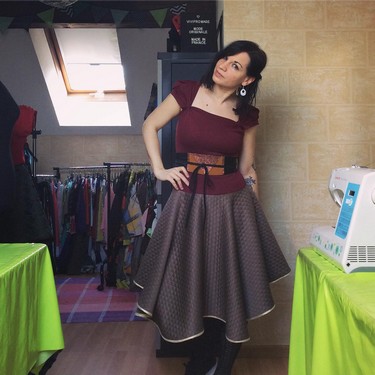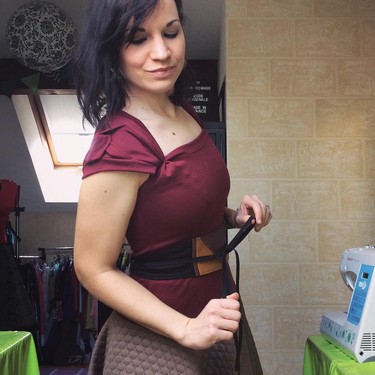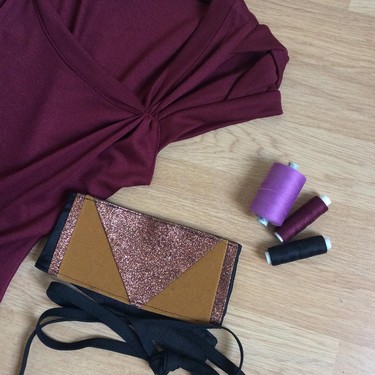 Classy yes, but comfy too! Let's finish this selection with a wine and taupe dress with a puffy skirt, a flattering square neckline and a nice twisted detail on the sleeves. For a touch of glitter, I added the obi belt in faux leather and suede!
Items references: dress - belt - the dress is also available with an ivory top (and both are on sale!) and the belt is still available in brown, green and blue.
Most of these items can be found in the online shop (free worldwide shipping), unless they have already been sold - some of them can be remade as custom orders depending on the availability of my supplies, feel free to contact me to know more  ;)
Comments
Leave your comment